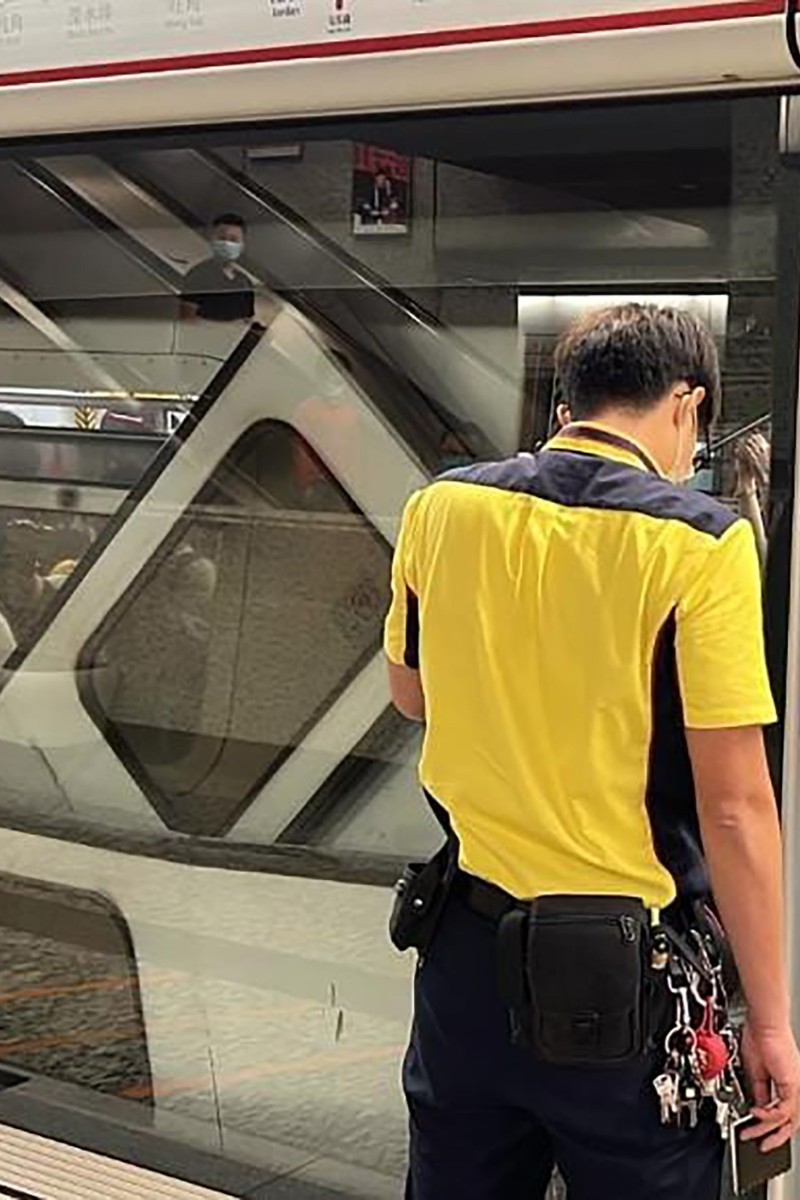 Train hit 'metal devices' on track on Sunday morning, sending front carriage veering off tracks and tearing off two sets of the vehicle's doors

Yau Ma Tei station repair work completed overnight with service 'back to normal' on Monday morning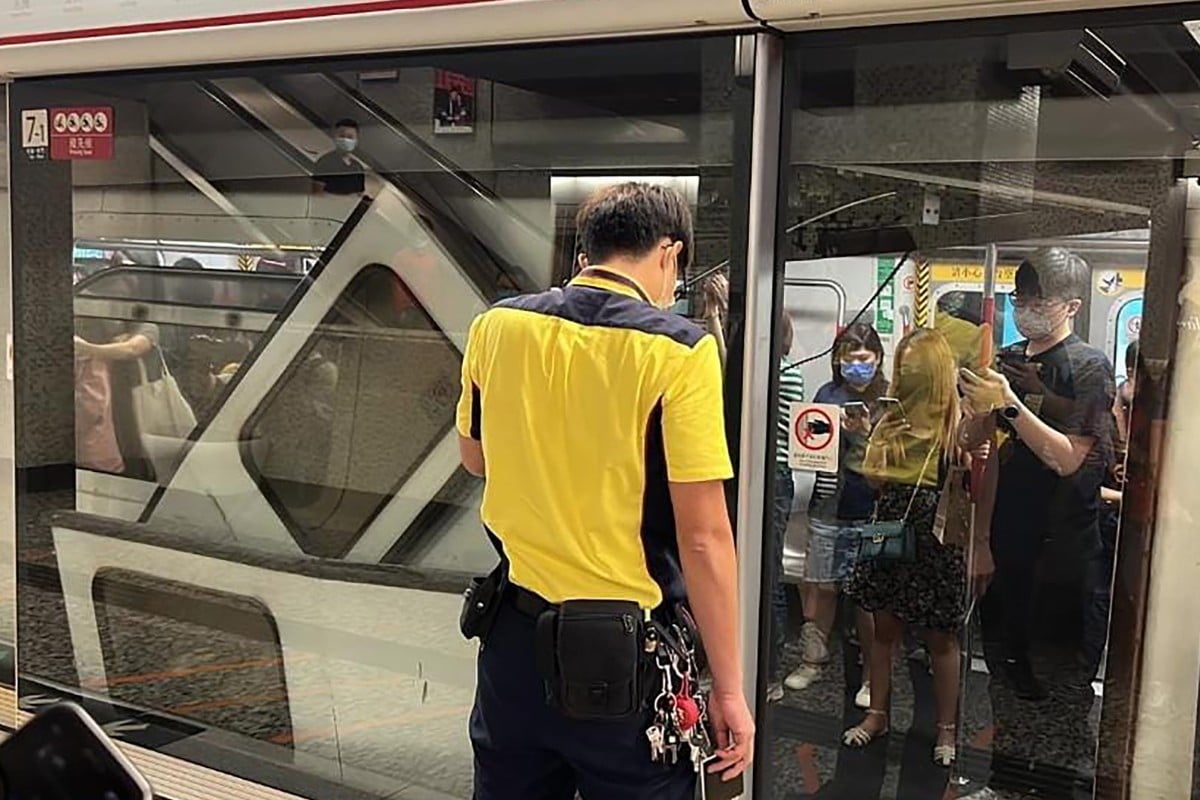 The city's rail operator faces a fine of up to HK$25 million for the service suspension. Photo: Handout
Hong Kong's MTR Corporation resumed full service along the Tsuen Wan line on Monday morning after a train derailed at Yau Ma Tei station the day before, tearing off two sets of the vehicle's doors.
The company announced on Monday morning that repair works conducted at Yau Ma Tei station were complete and that services on the line would be "back to normal".
"After the overnight efforts of the MTR engineering staff, the Yau Ma Tei station repair work is complete. The Tsuen Wan line train service will be back to normal this morning, the first train will depart as scheduled," the company said in a statement.
10 train idioms that will make you lose track of time
On Sunday night it had said engineers were "working hard" on repairs and expressed confidence train services could resume for affected stations by Monday, with operations from Tsuen Wan to Lai King starting at 6am.
According to an initial investigation, the train hit "metal devices" next to the tracks at the station at around 9.30am, derailing a bogie attached to the bottom of the front carriage. The accident forced the evacuation of hundreds of passengers and knocked out services on part of the line for the rest of the day.
The company said it would hire external experts to carry out a full investigation and apologised to the public over the incident, which also left two passengers injured.
Workers carry out repairs at Yau Ma Tei MTR station. Photo: Jonathan Wong
The train was removed from the station by around 10pm on Sunday.
The city's rail operator could face a fine of up to HK$25 million (US$3.2 million) for the service suspension. Experts earlier said repairs would take longer than usual because parts of the tunnel were also damaged.
Under the current arrangement, the rail giant faces a fine of HK$1 million per incident if a disruption lasts between 31 minutes and an hour. A three- to four-hour delay would incur a HK$5 million fine, and a further HK$2.5 million for each extra hour.
The maximum amount per incident can go up to HK$25 million, such as if a disruption lasts for 12 hours or more. The maximum amount was increased from HK$15 million, which covered disruptions lasting more than eight hours.
Workers carry out repairs at Yau Ma Tei MTR station. Photo: Jonathan Wong
Top 10: If you could add a new MTR station in Hong Kong, where would it be?
The company was fined a record HK$25 million for the city's first MTR crash on March 18 2019, which caused an unprecedented suspension of service between two of its busiest stations, Admiralty and Central, for 48 hours.
It was also fined another HK$10 million for overnight suspension of the Tung Chung Line and express rail services from Central to the airport on March 24 the same year.
Sign up for the YP Teachers Newsletter
Get updates for teachers sent directly to your inbox
Sign up for YP Weekly
Get updates sent directly to your inbox