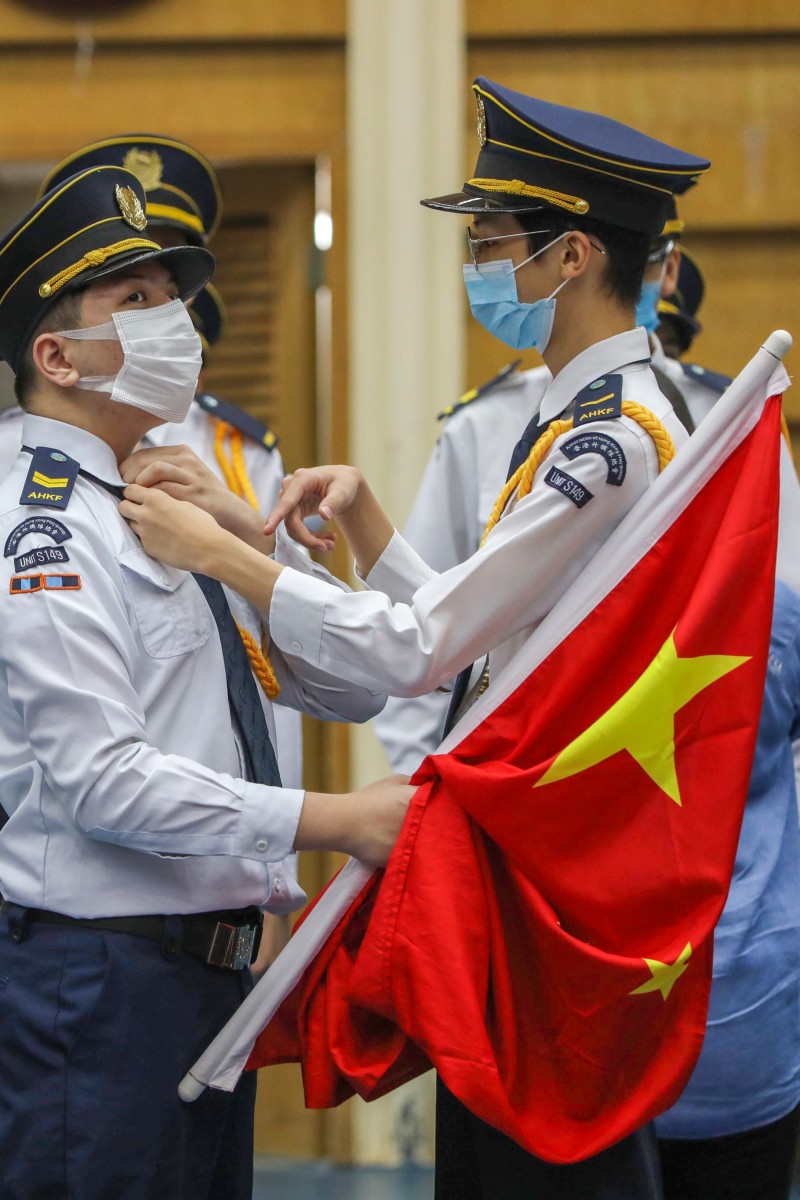 Secretary for Education Christine Choi Yuk-lin earlier vowed to let parents and the public know what schools were doing on national education

But one school principal warns the extra work will be an additional strain on the profession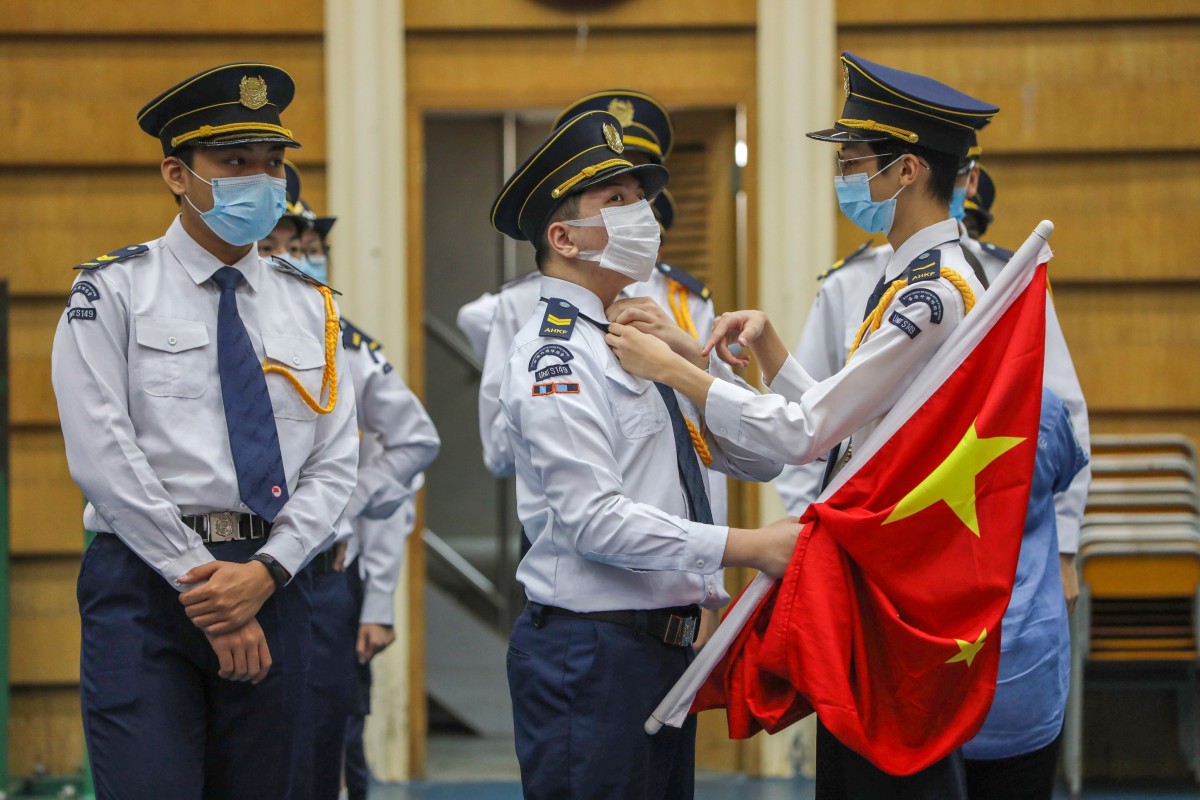 The Education Bureau has pushed for more 'patriotic' education over the last few years. Photo: May Tse
Hong Kong schools will be required to supply information on the efforts of teachers and pupils in national education under guidelines released on Friday.
The Education Bureau added that the final comments of school inspectors on the overall performance of institutions would also be made public.
The new measures, which will take effect from the next academic year, will also include an evaluation of the attitude of pupils towards the country. But one professional warned that the extra work involved would add to the strain on educators.
Hong Kong teachers with serious 'defects' in character, conduct could face lifetime classroom ban, education secretary warns
The Education Bureau updated seven self-evaluation items for the assessment of school management, learning and teaching, pupil ethos and support, as well as performance, in a circular sent to all government-aided schools and schools joining the direct subsidy scheme.
Three of them were related to the assessment efforts by schools to boost national education. They included information on teachers receiving professional training on national education, pupils' learning experiences relevant to the topic, as well as their attitudes to the country.
Education authorities said some of the items should be evaluated every year through questionnaires. The bureau added it would release its concluding remarks in inspection reports to the public from the second term of the next academic year to "further enhance schools' transparency and accountability".
All Hong Kong schools were previously encouraged to broadcast an official music video for students to appreciate the country's development ahead of National Day on October 1. Photo: Handout
A primary school principal, who asked not to be identified, said campuses had already been asked to hand in reports on the implementation of national education and were now being asked to provide more information.
"Our school sector understood national education was one of the most important initiatives by the government and we expected there would be tons of workload but we find it overwhelming," the principal said.
But Chu Kwok-keung, a lawmaker who represents the education sector, insisted the extra requirements would not put extra pressure on teachers. "As the number of training sessions attended by teachers and the national education activities for students were all already here, we just need to fill in the information and I think all schools would get passed," he said.
Hong Kong to revise subject for junior secondary students over next 2 years to focus on national security, fostering patriotism
Lee Yi-ying, the treasurer of the Hong Kong Subsidised Secondary School Council, said she hoped the response from schools to their inspection reports could also be made public so people would know how they had tackled any criticisms made by the bureau.
"The concluding chapter usually is not sensitive and some schools would also want the public to know how they perform," Lee said.
Secretary for Education Christine Choi Yuk-lin had earlier vowed to let parents and the public know what schools were doing on national education, and that any shortfalls would be recorded.
But she did not elaborate on what the consequences would be for schools that failed to meet national education targets.
Hong Kong primary schools should spend quarter of teaching time on patriotism, national security, says Education Bureau
The performance review exercise, which includes reports drawn up after school inspections by education officials, was once regarded as a source of anxiety for teachers and the now-disbanded Professional Teachers' Union called for the abolition of the process.
The Hong Kong government has tried since 2007 to introduce national education courses to strengthen "national identity awareness" and foster patriotism towards China.
The programme has drawn public opposition in recent years, with critics characterising it as a brainwashing attempt by the Chinese Communist Party to suppress dissent.
Sign up for the YP Teachers Newsletter
Get updates for teachers sent directly to your inbox
Sign up for YP Weekly
Get updates sent directly to your inbox