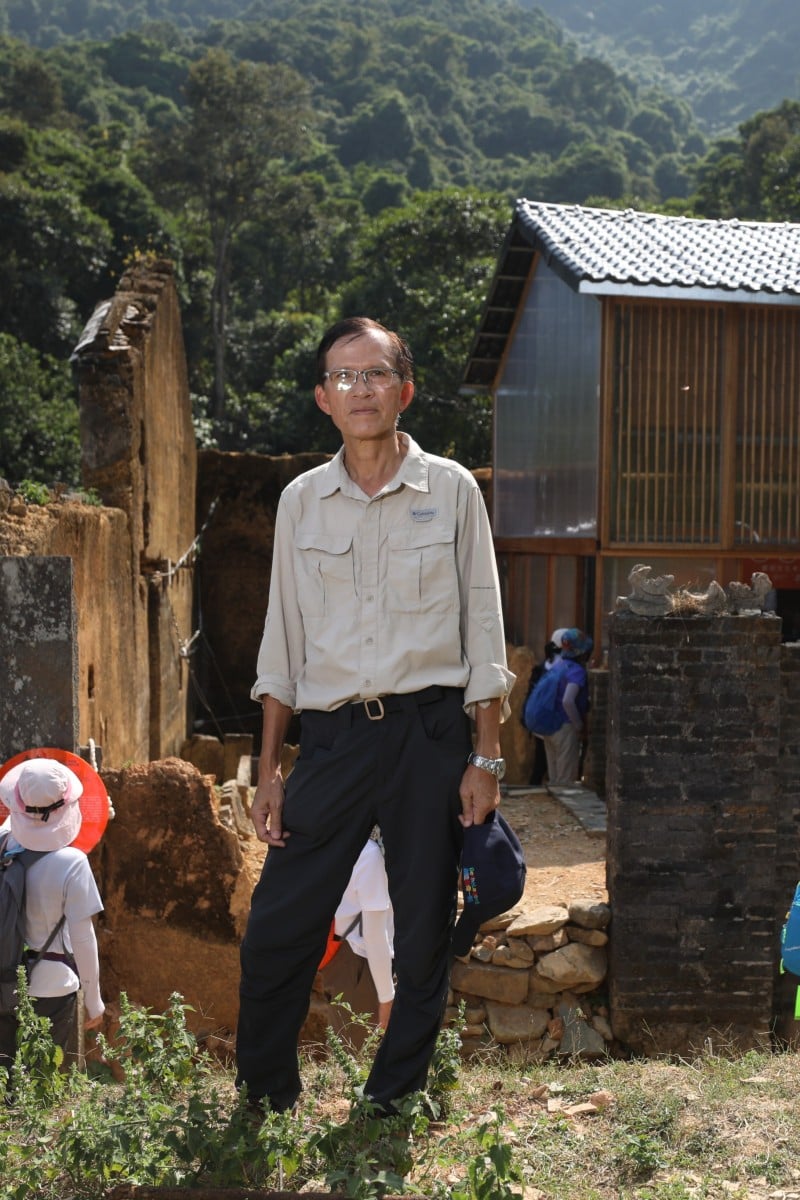 Born and raised in Mui Tsz Lam in Sha Tau Kok, former teacher Tsang Yuk-on, 67, has been on a mission to revitalise the hamlet and share its culture

So far, four projects funded by the Countryside Conservation Office have been taking place in the historical village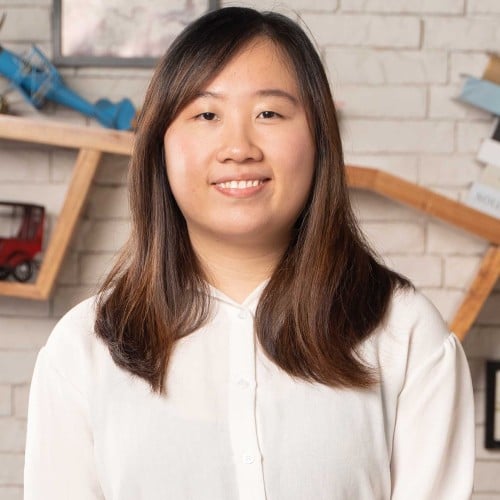 Sue joined the Post in 2021. She graduated from the University of Hong Kong with a double major in journalism and counselling.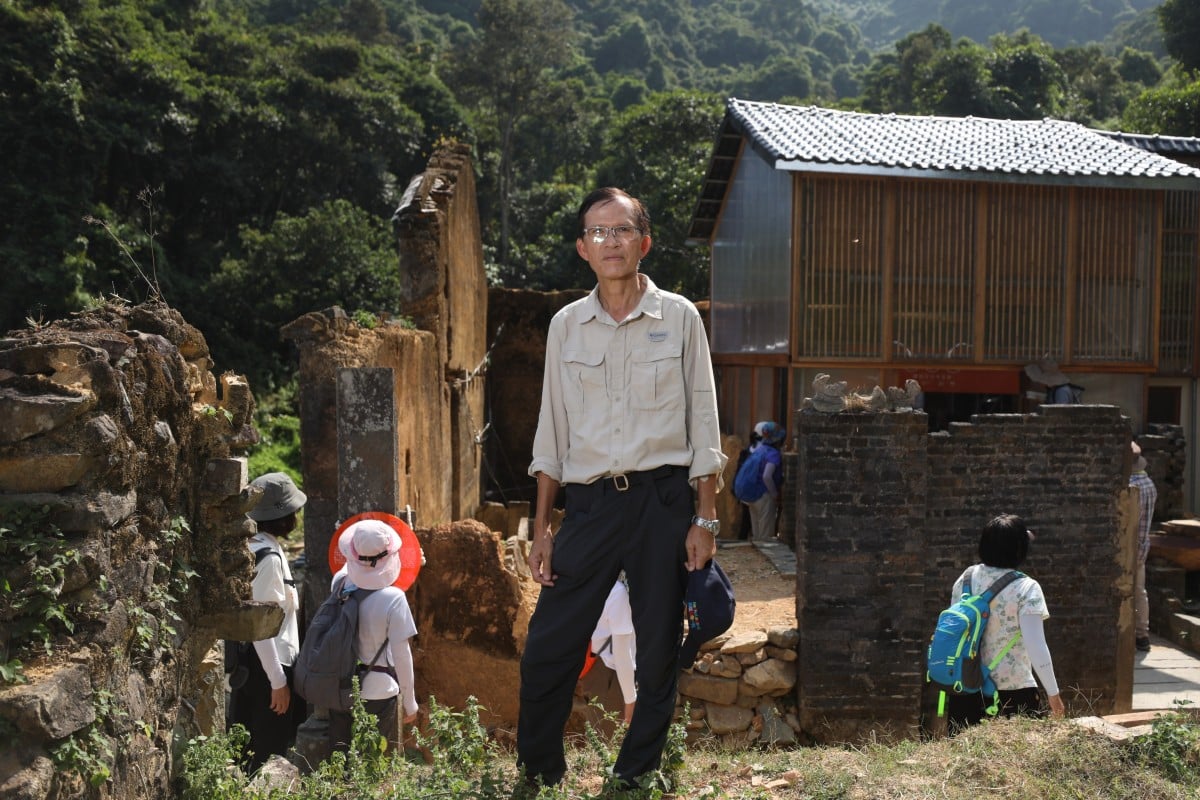 Tsang Yuk-on in front of the house in Mui Tsz Lam where he was born. Photo: Xiaomei Chen
Nestled on a hill in Hong Kong's border town of Sha Tau Kok is a once-forsaken Hakka village with almost 400 years of history that is only starting to emerge from a decades-long slumber. For former teacher Tsang Yuk-on, 67, his heart has always called this place home.
Born and raised in Mui Tsz Lam in the 1950s, Tsang, has hazy memories of his idyllic childhood away from the mad hustle of the city.
Once home to more than 100 residents in its heyday, the walled village's inaccessible location and the decline in local agriculture prompted many inhabitants to migrate overseas or move to urban areas in the 1970s. As the last household left in 1980, the hamlet became a ghost town.
After more than two decades away from his native village, Tsang quit his teaching job in the city in 2001.
The art of preserving old Hong Kong: one artist's quest to honour sunset trades
"I was tired of the repetitiveness, and I thought: is there anything different that I can do in my life?" he shared.
He then used his position as a village representative to connect parties under a government conservation initiative, and has been campaigning to open up forgotten corners of Hong Kong such as Sha Tau Kok, as well as for the redevelopment of rural areas like Mui Tsz Lam.
"The village had been taken over by vegetation and became part of the jungle, and many ancestral houses had caved in. As access was blocked by trees, it was even harder to get in and tidy up," Tsang noted of his once-lively community.
"I hope the resources and facilities in the village can be utilised and shared with others, getting more people to experience the tranquil country life and Hakka culture."
Mui Tsz Lam is a Hakka village in the border town, Sha Tau Kok. Photo: The Common Map
An eye on the countryside
Hong Kong has 642 rural villages and two-thirds of them are of Hakka heritage. As the largest of the four indigenous tribes in the city, it is estimated that 2 million Hakka people are living in Hong Kong.
The government set up the Countryside Conservation Office (CCO) in 2018 to coordinate conservation projects in remote villages.
Stephen Tang Man-bun, head of the office, said: "There is a lot of ecological and architectural value or cultural heritage that still exists in Hong Kong's rural villages. It's our responsibility to retain and extend them."
"We focus particularly on remote rural areas, meaning those inaccessible from any transport route for 500 metres," Tang said, adding that Mui Tsz Lam was especially outlying.
Bookstore helps locals quench their thirst for knowledge about Hong Kong
There are only a few ways for the public to get into the village. One is via a 1½-hour ferry ride to Lai Chi Wo from Ma Liu Shui Pier, and then a 40-minute hike. Another method is to hike from Wu Kau Tang near Tai Po Market Station or Luk Keng at Fanling – each one takes about two hours.
So far, four projects funded by the office have been taking place in the historical village. Among them is Participatory Action Research at Mui Tsz Lam, launched by social enterprise HakkaHome at Lai Chi Wo in 2020.
Patsy Cheng Man-wah, curator of the project, spent two years with another two researchers and 40 volunteers to reanimate the village's cultural and historical facets.
Getting to Mui Tsz Lam from the city requires a hike. Photo: SCMP
When they first arrived there, they found many artefacts scattered on the ground.
"We started unearthing the relics from the deserted houses, systematically recording and clarifying their usage to understand more about the place," Cheng, a scholar of urban studies, recalled, adding that her team had uncovered 618 antiques, most of them kitchen equipment.
However, the group had limited written records of the place. Therefore, Cheng invited former villagers to tell their life stories and re-enact traditional Hakka celebrations to explore the cultural significance of Mui Tsz Lam.
The man rebuilding Yim Tin Tsai a Hakka village in Hong Kong
"We gained first-hand experience of the interaction between the environment, culture, and architecture in the village ... This is the meaning of conservation – not just rebuilding a place but also not letting its past drain away."
Last month, Cheng's team published a book, Story of Mui Tsz Lam, and organised an exhibition in the village based on two years of research.
"We have to keep telling the stories of Mui Tsz Lam to encourage more interaction between humans and nature, as well as a deeper thought on conservation," she said.
Patsy Cheng (from left), Anna Mak – the project director of Participatory Action Research – and Tsang Yuk-on are part of the team leading the way in restoring Mui Tsz Lam. Photo: Xiaomei Chen
Tang from CCO regards the projects in Mui Tsz Lam as "experimental". "In terms of architectural and cultural aspects, they provide us with a groundwork to see what we can do to revive the deserted village."
He shared that the office's overall vision was to achieve urban-rural symbiosis. "Hong Kong has a certain amount of rural areas and if we don't revitalise them, it would also harm biodiversity. And by conserving the countryside, Hongkongers can relieve their stress from city life ... and we also hope to further promote eco-tourism."
Although the office paved a path to the village and restored electricity in 2019, the water supply and sewage system are still lacking, and no one currently lives there.
Why historians at We Toast HK want you to look up from your textbook
Lam Chiu-ying, chairman of the Hong Kong Countryside Foundation, an NGO working to conserve the city's countryside, stressed the significance of infrastructure in supporting rural development.
"To achieve real rural revitalisation, we need to have inhabitants reside in their home village and allow local businesses to develop in a sustainable way. Basic facilities like water and toilets are indispensable," the former Observatory chief said, adding that the openness of villagers was also key.
"I always tell them [villagers] to be open-minded to facilitate the changes ... as [the projects] do no harm but only benefit our home," said village head Tsang.
Some former residents and their descendants have returned to visit and help revitalise their homeland, answering Tsang's call.
An ancient house is being remodeled and decorated with a mural in Mui Tsz Lam. Photo: Xiaomei Chen
Among those who have come back is Tsang Kwok-keung, 69. After moving out in 1967 and living in Ireland for years, he returned to Hong Kong for his retirement. "After all, it's my home ... it's good to see many volunteers help rebuild the village, and we ought to get involved ... I hope people can live here again."
In line with this vision, village representative Tsang Yuk-on shared his hope of turning the place into a campsite. "I hope people would come not just to stay overnight, but also to get a taste of the village's history and culture."
He noted that though the place had changed drastically, it was still not a place where people could live. "Oftentimes, some people will come to me asking when the revitalisation will be done, and I always say that conservation is a process that we can always do more of."
In a nod to Tsang, Lam said: "The conversation of Mui Tsz Lam is a bit different from other villages as it is initiated by one man's determination.
"Over the years, he has kept connected and introduced different people to rural villages. It's a good demonstration of social capital and how to successfully raise the reputation of such places."
Get the word out
Forsaken 遺棄
deserted; abandoned
Slumber 沉睡
to be in a state of inactivity, negligence, quiescence
Idyllic 田園風光的
idealized scene of peace, charm, and rustic simplicity
Hamlet 小村莊
a small village
Ancestral 祖先的
descending or claimed from ancestors
Tranquil 平靜的
peaceful; quiet; calm
Re-enact 使重現
to represent or perform (an event, etc) that has happened before
Revitalisation 振興:
the act or process of giving new life or fresh vitality or energy to someone or something
Sign up for the YP Teachers Newsletter
Get updates for teachers sent directly to your inbox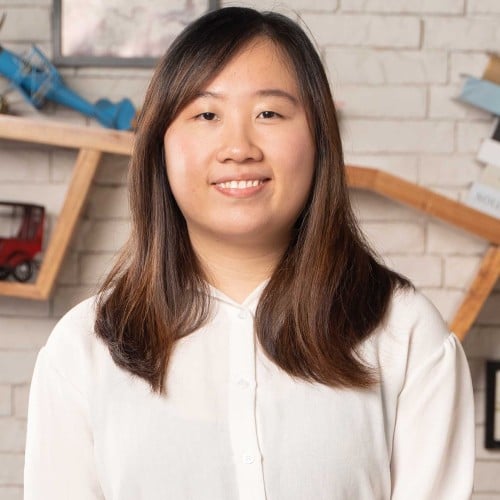 Sue joined the Post in 2021. She graduated from the University of Hong Kong with a double major in journalism and counselling.
Sign up for YP Weekly
Get updates sent directly to your inbox