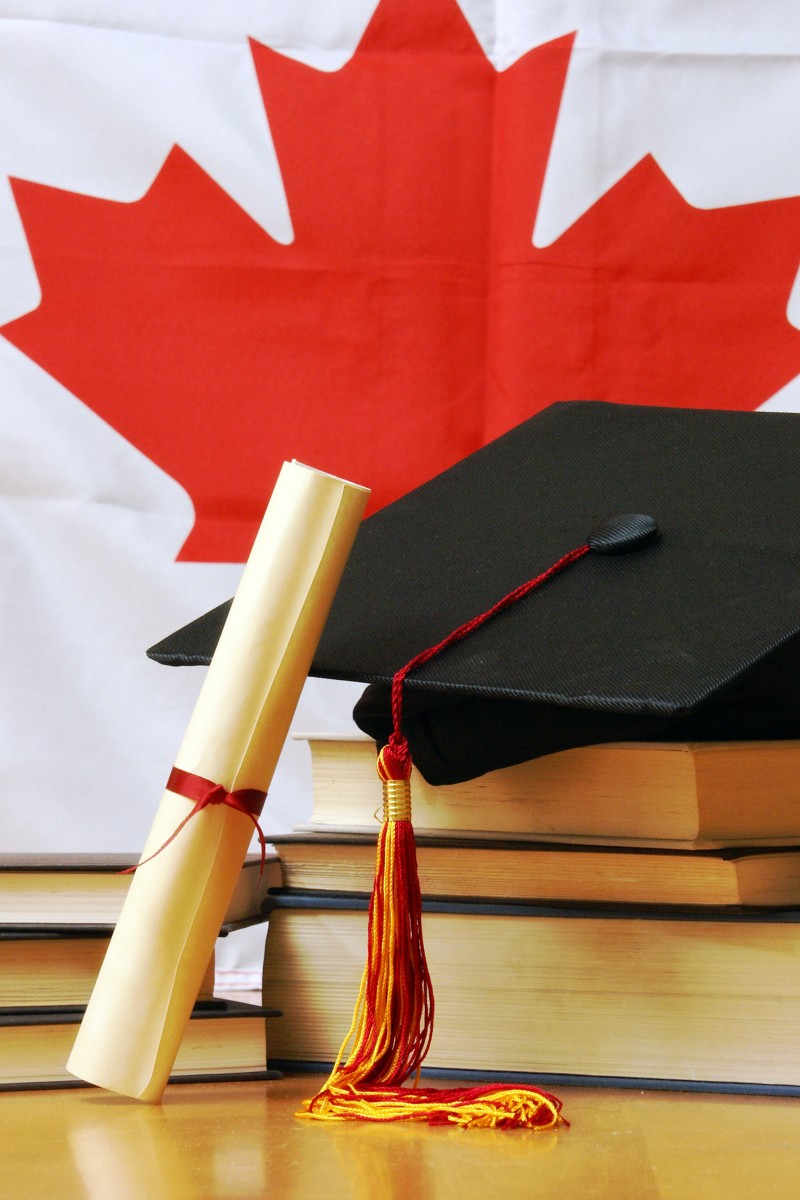 Nearly 8,100 Hongkongers issued study permits for higher education in Canada from January to September this year

Canada leapfrogs over Britain, Australia and US in race to attract those considering emigration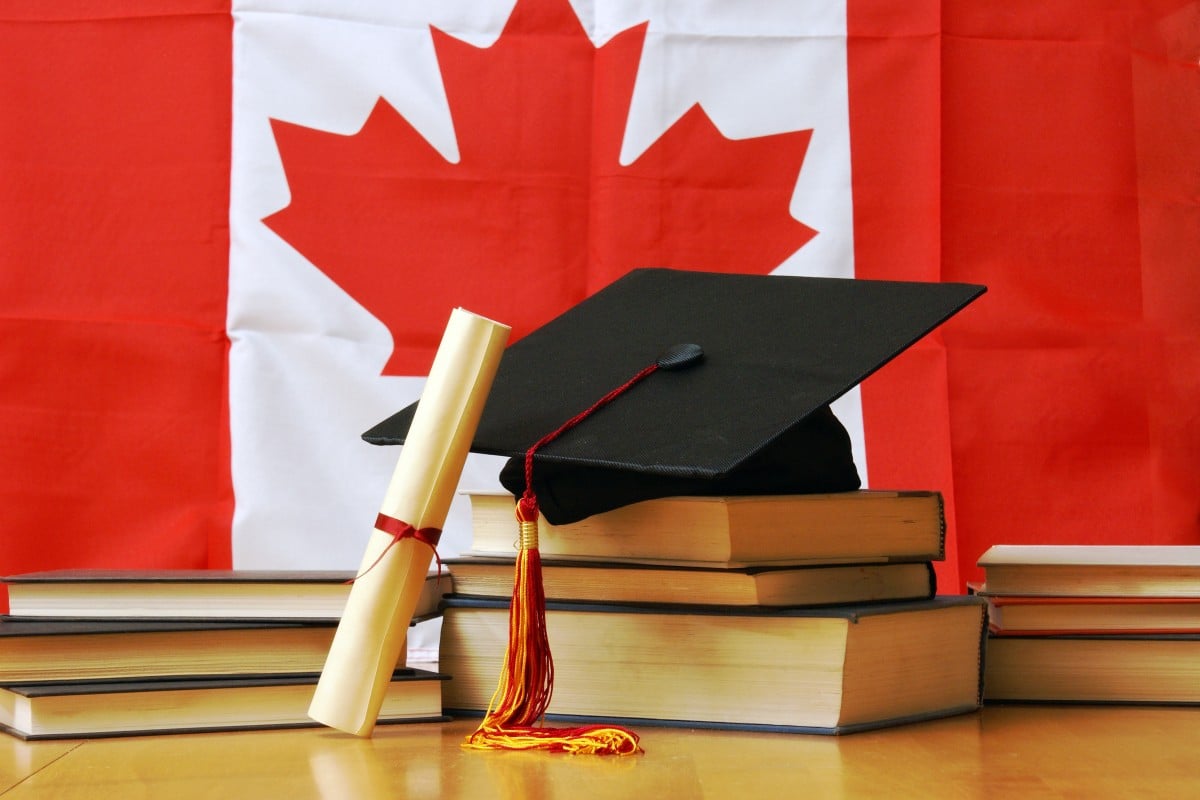 Data shows nearly 8,100 Hongkongers were issued study permits for higher education in Canada from January to September this year. Photo: Shutterstock
For the first time, Canada has surpassed Britain as the most popular destination for Hongkongers going overseas for higher education, according to the latest figures.
The change occurred after Canada introduced a tailor-made scheme last year, offering permanent residence to Hongkongers who have completed a two-year diploma course, a degree programme at any level or a one-year postgraduate course at designated postsecondary learning institutes there.
Canadian government data showed that nearly 8,100 Hongkongers were issued study permits for higher education from January to September this year.
Is Hong Kong a good city for foreign students to study abroad in?
Nearly 3,000 of them were granted student visas in August alone, ahead of the new academic year. That was not only a record for a single month, but also exceeded the annual total for the years before 2021.
The record number from January to September jumped more than four times compared with the same period in 2020.
Britain has traditionally topped the list of four popular overseas destinations for Hong Kong students, the others being Australia, the United States and Canada.
After Beijing introduced the national security law in Hong Kong in 2020, Britain, Australia and Canada announced new migration pathways for residents who wanted to leave, sparking a wave of emigration.
Canada has surpassed Britain for the first time as the most popular destination for Hong Kong students. Photo: AFP
Latest figures show that Britain granted nearly 5,400 student visas to Hongkongers for tertiary education from January to September, while Australia granted about 2,400 and the US, 1,600.
Hongkongers settling in Britain via the BN(O) visa, a new pathway leading to permanent residence, are not required to apply for an extra student visa for higher education. While data for the number of students using BN(O) to study in the UK is not available, UCAS, the organisation which handles applications to British universities, earlier said the number of applicants from the city stood at 6,000 this year.
Only the US took in fewer new Hong Kong students compared with previous years, with a drop of about 15 per cent.
Canada, the least popular of the four in the years before 2021, leapfrogged over the others with its fast-track permanent residence scheme for those who study there.
London ranked world's best city for studying abroad, while Hong Kong climbs 3 spots to 12th
Xavier Chan*, a graduate in his thirties, resigned from his job as a Hong Kong civil servant earning more than HK$700,000 a year to take up a diploma course in information technology in Canada.
He said he and his wife decided on a new life away from Hong Kong and might start a family in Canada.
"I worry that my previous activities on social media, what I liked or shared, will be picked up by someone someday and used to accuse me of not being loyal enough to the government," he said. "I do not want to worry all day long … I can still start a new life as I am just in my thirties but I cannot start over after I turn 40."
He said his working environment became more restrictive after the anti-government protests in 2019 and despite his good pay, he felt his job was not as stable as before.
More than 8,500 Hong Kong students have applied for school places in Britain since September via BN(O) scheme
"Last year, I signed a declaration of allegiance. But I don't know what will come next, or if I can stand it any more," he said.
He was referring to the authorities requiring civil servants to pledge allegiance to the government and uphold the Basic Law, the city's mini-constitution.
"Before tendering my resignation, I was at sixes and sevens as I had worked in the government for more than 10 years," he said. "It's not easy for me to find a new job in the private sector and give up what I had."
His superiors were surprised by his decision, he added, as most of those resigning were much younger.
Britain, Australia and Canada announced new migration pathways for residents who wanted to leave, sparking a wave of emigration. Photo: Dickson Lee
Canada also grants Hongkongers permanent residence if they work there for at least one year after receiving a three-year open work permit, and have recognised postsecondary qualifications obtained within the past five years.
More than 21,200 open work permits were issued to Hongkongers between February last year, when the scheme was announced, and September this year. Two-thirds were issued in the first nine months of this year.
The SCMP learned that Hong Kong Watch, a British-based advocacy group, had proposed that Canada extend applications for open work permits beyond the original deadline of February next year, and consider allowing those who graduated since 2010 to apply.
Graduates of Hong Kong's top two universities eligible to work in Britain through new visa scheme
The group said on Facebook that it had received a "positive response" from the Canadian government on its proposals.
A spokeswoman for Immigration, Refugees and Citizenship Canada said the agency could not speculate on future policy decisions, though it engaged with stakeholders and monitored the situation.
*Name changed at interviewee's request.
Sign up for the YP Teachers Newsletter
Get updates for teachers sent directly to your inbox
Sign up for YP Weekly
Get updates sent directly to your inbox