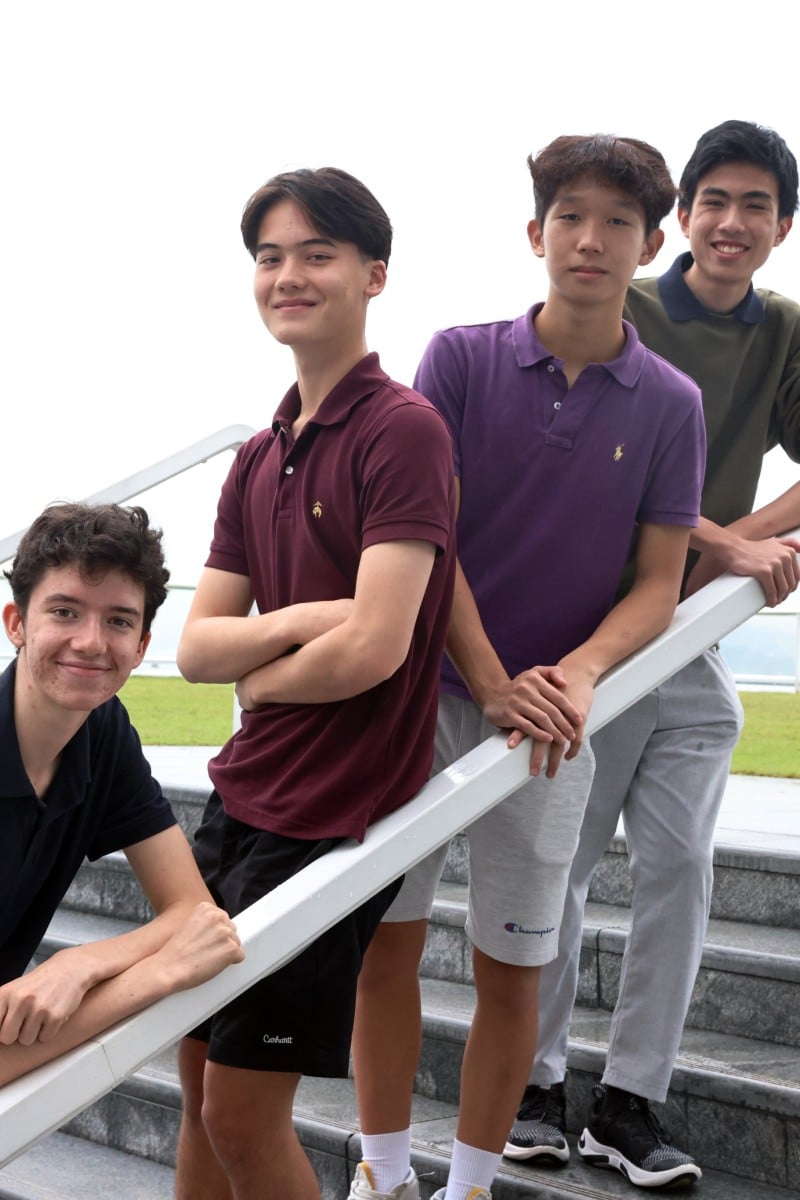 Launched in October, the eco-friendly platform began 2 years ago as a group project at Chinese International School

Every week, Talking Points gives you a worksheet to practise your reading comprehension with questions and exercises about the story we've written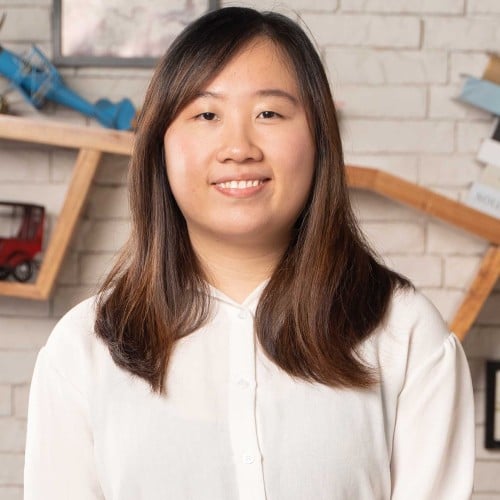 Sue joined the Post in 2021. She graduated from the University of Hong Kong with a double major in journalism and counselling.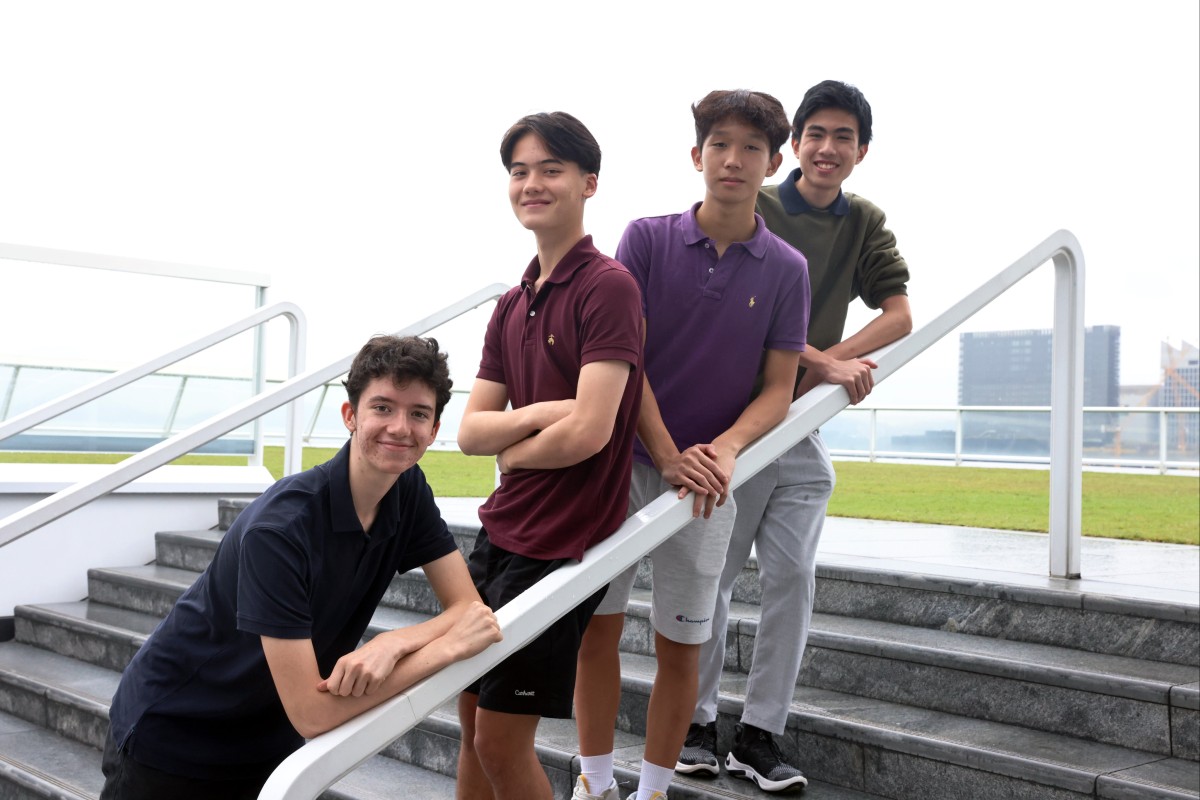 Michael Li (from left), James Wong, Conrad Lynch and Benjamin Coulter are the 16-year-old founders of Jord. Photo: K.Y. Cheng
From devastating floods in Pakistan to record-high temperatures worldwide, this past year has seen the impacts of climate change worsening.
Alarmed by this, four students from Hong Kong hope to inspire change. In October, Conrad Lynch, James Wang, Benjamin Coulter and Michael Li launched Jord, a platform to help Hongkongers live more sustainably.
"[Jord] means Earth ... The word in Norwegian ... painted this image of natural scenery," said the 16-year-olds, explaining how the idea began as a group project at Chinese International School two years ago.
Save money – and the planet – at Hong Kong's Repair Cafe
"The school pushed us to come up with something innovative ... and they always teach us about environmentalism. So we thought, 'Let's combine the two'," James said, adding that he was inspired by a wake-up call he had a few years ago while scuba diving on a school trip in Hong Kong.
"I initially thought it was going to be super cool [under the sea] like all the photos I see online," James shared. "[But] it was nothing like I expected ... The sea floor – it was mostly dead coral skeletons."
Conrad, who is now studying in the US, recalled a similar revelation from a trip to the Philippines: "Everywhere you see [on the beach] it's just plastic ... how have we done this?"
'Are they sustainable or not?'
Ecological footprints measure the land needed to support what humans take from nature. According to global conservation body WWF, Hong Kong's ecological footprint ranks third-worst in the Asia-Pacific region and 14th globally. If everyone in the world adopted the city's current way of living, it would require about 4.4 Earths to provide what is needed from nature.
"Our city is famed for its glamorous skyscrapers and luxury shopping malls, but they're not ... sustainable," James pointed out.
"If people can spend so much money buying these luxury products, certainly they should have been able to partition a little bit of that to change their lifestyles [to be] a little bit more environmentally friendly."
Why two Hong Kong teen climate activists say 'there is still hope'
The government aims to achieve carbon neutrality by 2050 – many environmentalists say this ambitious goal lacks an effective strategy. For residents, living a greener lifestyle is challenging without stronger institutional support, clear information and incentives.
"Typically, sustainable products are more expensive than others. And there is no clear reward for doing so other than helping the planet," said Conrad.
He explained that even those wanting to shop sustainably would have a tough time distinguishing which businesses were truly eco-friendly. "There's a lot of greenwashing happening everywhere ... Some big companies are saying they're sustainable by doing one or two little projects. But honestly, are they sustainable or not?"
Benjamin added: "So we thought if there was a central place [to find information], that would just make it so much more convenient."
Hot Topics: Was COP27 loss and damage fund a win for the climate?
What defines an eco-friendly brand?
As the four teens searched for green stores to include on their site, they struggled to determine if a shop was sustainable. So they spent about half a year contacting professionals from different fields to assemble an advisory board and curate sustainability criteria.
They browsed through brands' websites and social media to gather information before deciding if they would fit into Jord's network. Every brand on its website has been rigorously examined for sustainability under four major areas: sourcing practices, product, operation and commitments.
"When we see 'New Zealand beef' or something like that, it's sort of a red flag that comes off because shipping from overseas has a higher carbon footprint," explained the founders, adding they would review the criteria from time to time.
After completing research on a brand, the teens would try to get a meeting with them – this step in the process took months to complete.
So far, the website has more than 200 brands and physical stores, ranging from restaurants and clothing shops to self-care products. Its features include a map, a filter for different areas of the city, and a simulator with sustainable options for household items.
Since launching in October, the website has had 21,000 users.
"At school, our teachers and peers are really surprised that we can get out of our comfort zone by creating Jord," said Michael. "I'm grateful that so many people can see the effort that we put in."
After starting Jord, the teens have noticed small changes in their lives, such as avoiding fast fashion or overseas products to reduce their carbon impact.
Hong Kong youth delegates to COP27 believe climate justice starts at home
Looking ahead, the students hope to expand Jord's services by including more brands and launching an app with discounts to incentivise green living.
"It is important to bring down prices and create more incentives so it [sustainable living] is accessible for everyone. Because ultimately, if we want to make an impact with the climate crisis, we need to allow everyone to act," Benjamin stressed.
"How we achieve the goal of sustainability might change ... But what will remain unchanged is our goal of making Hong Kong more sustainable for everyone – to simplify sustainability," said Michael.
Click here for a printable worksheet and interactive exercises about this story.
Sign up for the YP Teachers Newsletter
Get updates for teachers sent directly to your inbox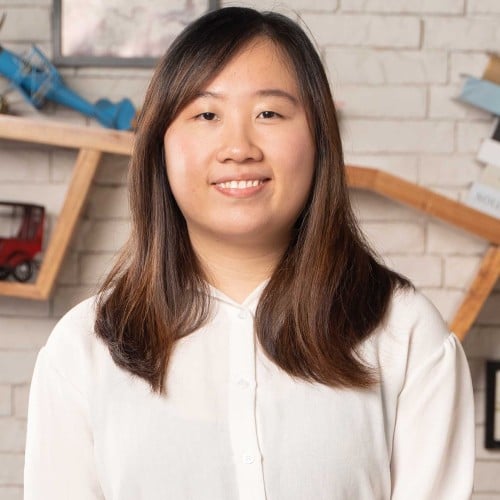 Sue joined the Post in 2021. She graduated from the University of Hong Kong with a double major in journalism and counselling.
Sign up for YP Weekly
Get updates sent directly to your inbox