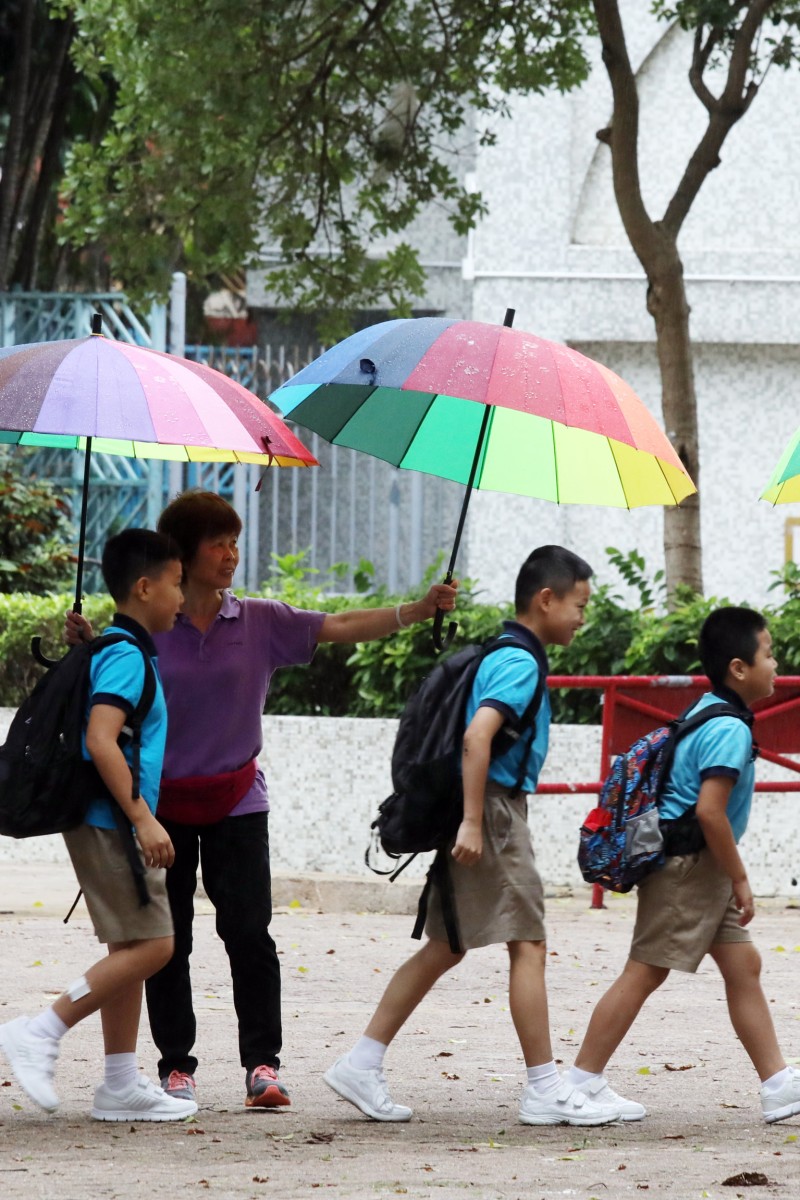 Wong Ching-hong, president of the group, says most parents do not want a return to classes before the Lunar New Year holiday

Around 18,000 Hong Kong students living on the mainland attended city's kindergartens and primary and secondary schools in 2021-22, down by more than 30 per cent from previous academic year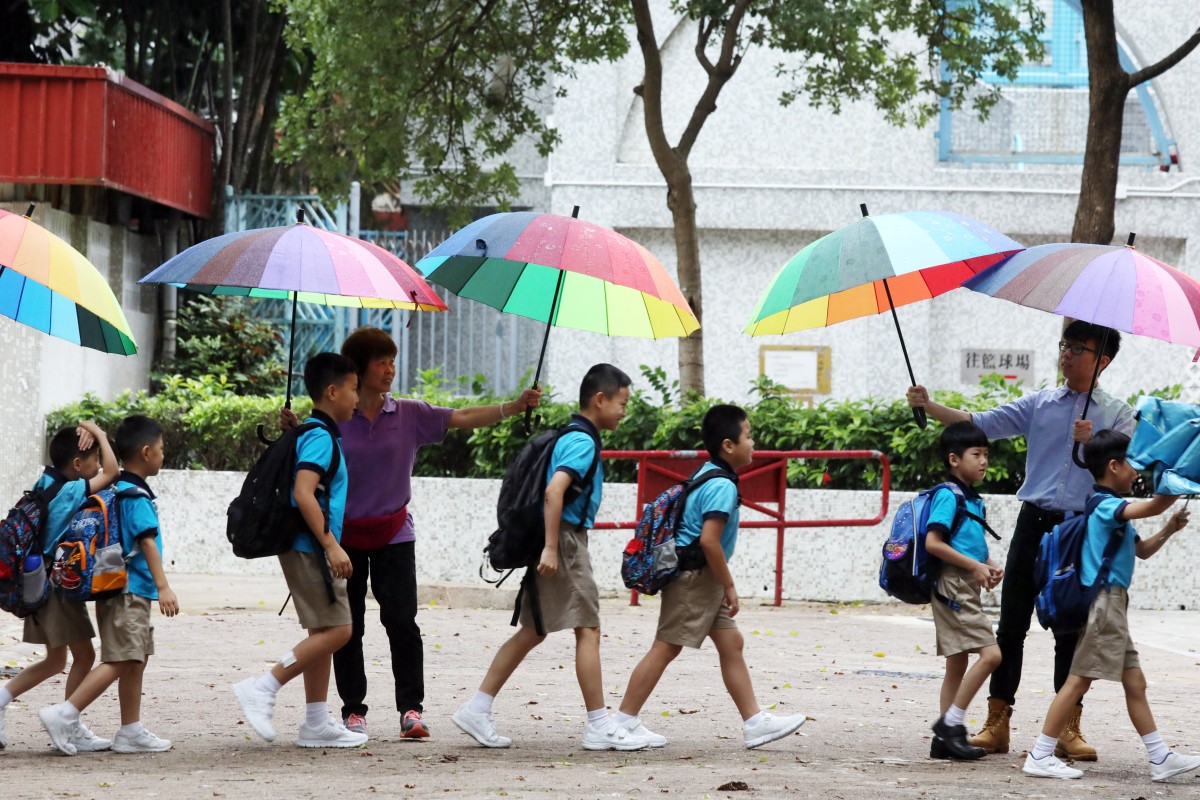 Around 18,000 Hong Kong students live on the mainland. Photo: Dickson Lee
Parents of Hong Kong students living in mainland China have urged education authorities in the city to defer resuming in-person classes for cross-border pupils, citing the recent surge in coronavirus infections and the need for schools to make adequate preparations.
While parents and the education sector have welcomed the highly anticipated reopening of the border between Hong Kong and the mainland scheduled for early January, both groups clarified their reluctance to embrace the abrupt changes.
Thousands of cross-border students have withdrawn from Hong Kong schools over the past three years as Covid-related travel restrictions, such as quarantine rules, made it impractical to attend classes in person. Those who did not withdraw have had to attend classes uniquely online.
China Covid pivot sparks jitters worldwide
A parents' group representing cross-border students on Tuesday wrote to Chief Executive John Lee Ka-chiu to suggest pushing back the return to in-person classes for mainland-based pupils to April 2023 or later.
In its letter, the group wrote: "At present, the number of confirmed cases in [the mainland and Hong Kong] continues to reach new highs … although some kids have received three jabs, no one can guarantee that they will not be infected and have their health put at risk after infection."
According to official figures, around 18,000 Hong Kong students living on the mainland attended the city's kindergartens and primary and secondary schools during the academic year of 2021-22, down by more than 30 per cent from 27,000 in 2020-21. Numbers for the current academic year are not yet available.
Hong Kong drops on-arrival PCR tests and vaccine pass
Wong Ching-hong, president of the group, on Wednesday explained parents had made the call to the city leader to avoid a disorderly resumption of classes in January.
"Most of the parents do not want return to Hong Kong schools before Lunar New Year [in January] as it will be very chaotic during the initial stage of the border reopening and the pandemic on the mainland is now serious," she said.
She added there would only be fewer than 10 school days before the Lunar New Year holiday, which starts on January 22, while some students living across the border had signed up to study on the mainland in the past three years and they now needed time to withdraw.
Primary school pupils eat their lunch in a classroom at Tsuen Wan Trade Association School. Many parents of cross-border students said they don't want to resume in-person lessons before Lunar New Year. Photo: Elson Li
"So why not wait until the Lunar New Year holiday ends? Kids could then finish the first term as they are now having exams. They could start the second term in Hong Kong," she said.
The group also said some students needed time to renew their expired immigration permits.
"Students are surely happy that they can go back to Hong Kong schools, but not all of a sudden without time to get prepared."
Chu Wai-lam, vice-chairman of the New Territories School Heads Association and headmaster of Fung Kai No 1 Primary School in Sheung Shui, said about 300 of his 750 students lived on the other side of the border.
China to stop publishing daily Covid figures, says National Health Commission
He said the return of students to campuses could help young children develop socialising skills, and reduce the burden of teaching staff in setting up remote learning for pupils living on the mainland.
But he suggested those in junior levels should return only after Lunar New Year.
Chu said school bus companies that used to pick up younger students at the border would need more time to hire drivers and nannies, as well as reapply for permits to operate at the border. Older students, according to Chu, usually used public transport to get to school.
As flu, Covid cases swamp Hong Kong emergency wards, those with mild symptoms told not to strain public hospital system
He also warned of a potential school bus capacity crunch. "I know some companies have shut down due to the pandemic. Others have been sold off, while the rest are still keeping a fleet of buses," he said.
Chou Jianfeng, 42, a father of two boys living in Futian district of Shenzhen, said he and his 10-year-old son were "very happy and excited" after learning the border would be reopened.
"I will definitely let him go back to school in Hong Kong once he is allowed, as we have been looking forward to the border reopening for a very long time," he said.
Many cross-border students haven't been in a classroom in nearly three years. Photo: Robert Ng
"He stopped going to the Hong Kong school when he studied in Primary Two and now he is studying in Primary Five – it means he had attended online classes for three years," the father said, adding he had to arrange for his son to go to a tutorial centre so he could socialise with other pupils.
"He sat in front of the iPad or the computer to have online classes for all three years … we found he could not communicate well with others, and sometimes he could not stay focused on learning, as he did not pick up good habits in a school environment," he said.
The Education Bureau has been approached for comment.
Sign up for the YP Teachers Newsletter
Get updates for teachers sent directly to your inbox
Sign up for YP Weekly
Get updates sent directly to your inbox