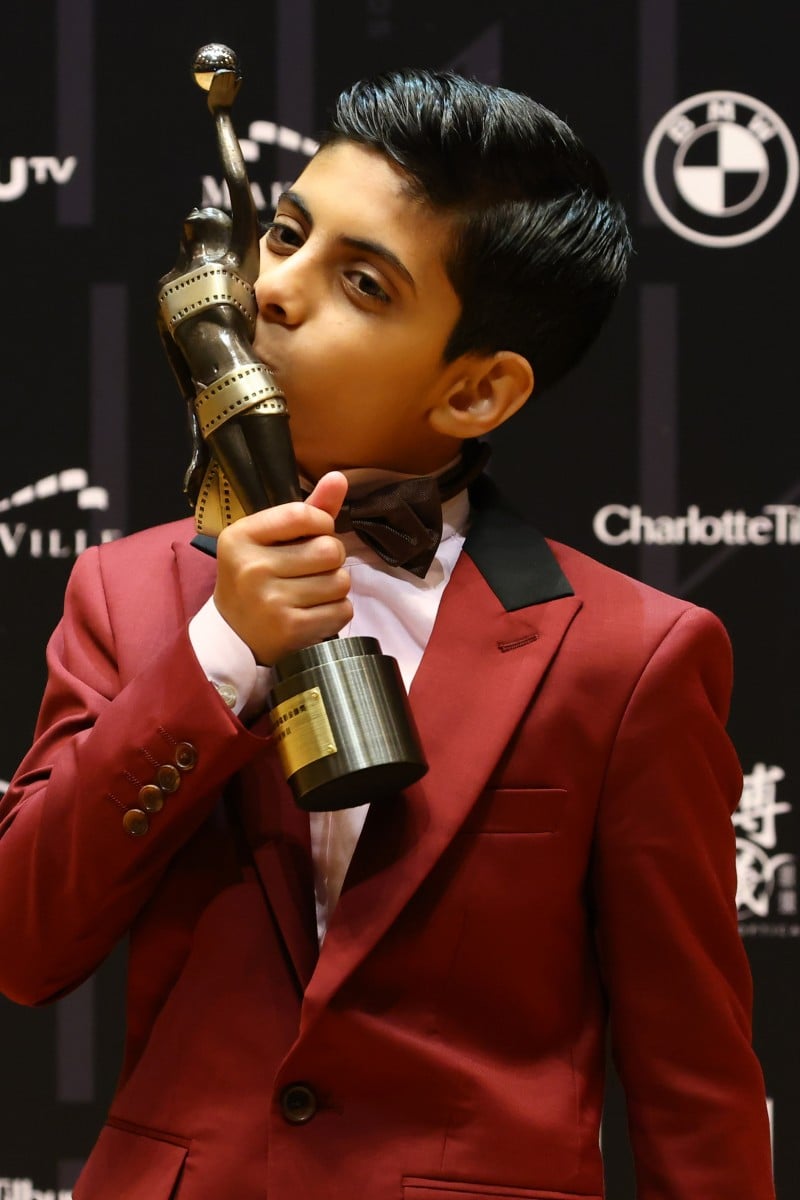 Child actor Sahal Zaman on award-winning role in The Sunny Side of the Street, being 'good friends' with Anthony Wong
11-year-old Pakistani-Hongkonger became the first South Asian actor to win best new performer category at 41st Hong Kong Film Awards

Picked by director Ray Lau Kok-rui to play refugee Hassan, Sahal shares about falling into acting by chance and being mentored by his veteran co-star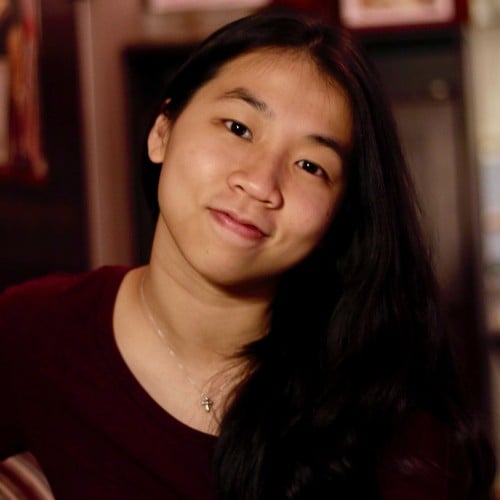 Yanni joined the Post in 2021. She has a bachelor's degree in communication and majored in international journalism. Previously, she worked at Reuters covering Hong Kong political news including the enactment of the national security law.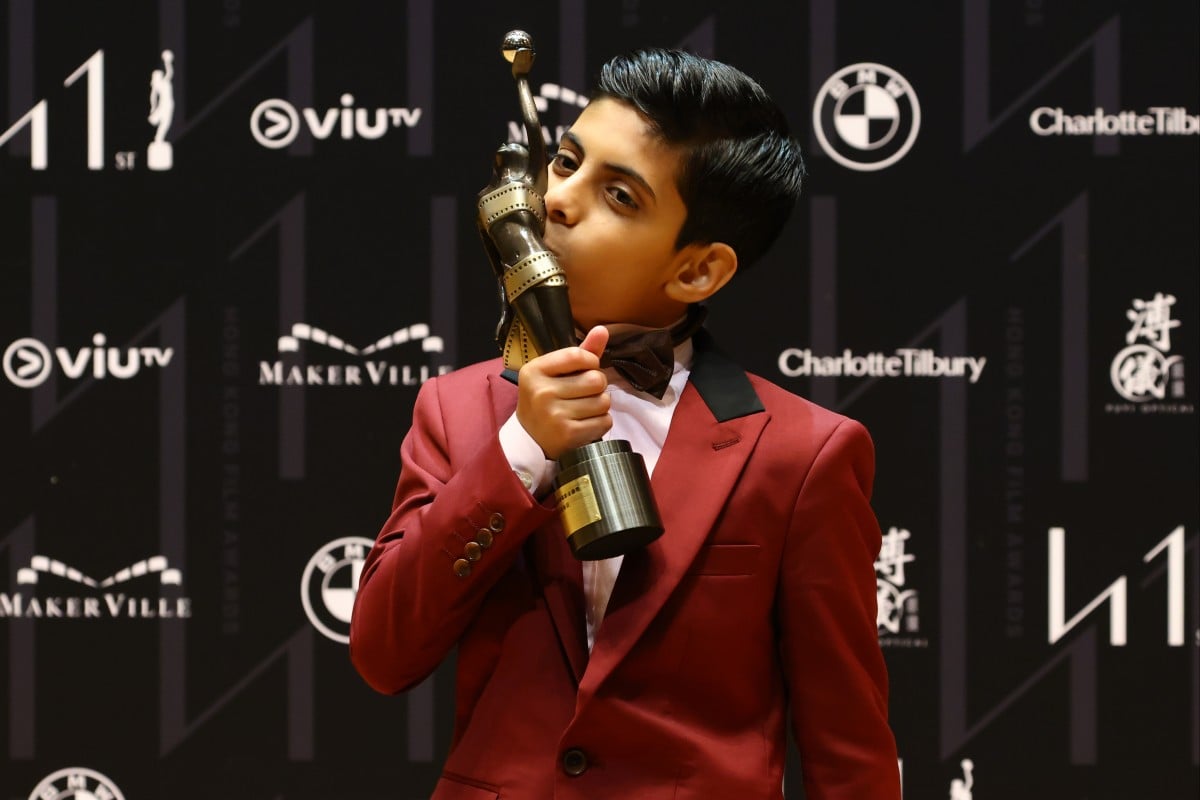 In the film, Sahal Zaman plays a refugee kid who falls on the wrong side of the law after losing his father. Photo: Dickson Lee
It all started two years ago at a community centre in Kwai Chung where Sahal Zaman often spent his after-school hours doing homework and playing with other kids.
One day, the primary school student was told by a worker at the centre that someone would be observing him and 20 other kids during a few play sessions.
"I went because I thought, well, it is just playing," recalled the 11-year-old, who was born in Pakistan and moved to Hong Kong with his family at the age of four.
He continued going once or twice a week to play reaction games or read some lines. A month later, he learned that he was auditioning for a film as the casting crew had been looking for young Pakistani actors and came to this centre after having little luck elsewhere.
Child actors show there's no role too small in preserving Cantonese opera
"It was a bit confusing and surprising," Sahal said.
Soon, he got even bigger news: he had been chosen to be a lead character for a film starring veteran actor Anthony Wong. With his parents' consent, the fledgling actor took up the role, thinking it would be fun.
Released in March, The Sunny Side of the Street is about how fate brings together two generations of immigrants in Hong Kong. Sahal plays a refugee kid who falls on the wrong side of the law after losing his father.
Despite being a novice, the Pakistani-Hongkonger's performance earned him the honour of being the first South Asian actor to win the best new performer category at the 41st Hong Kong Film Awards. He was also nominated for best new performer at the prestigious Golden Horse Awards in Taiwan.
Actress Michelle Yeoh handed the best new performer award to Sahal Zaman at the 41st Hong Kong Film Awards ceremony. Photo: Sam Tsang
"The most important characteristic about Sahal is that he is always very welcoming to any kind of challenge that we gave him," said Ray Lau Kok-rui, the film's director.
Among some 100 children that Lau saw for the role, the 32-year-old director said he spotted Sahal's potential.
"Most of the kids ... [were] very concerned about how the adults see themselves. So they don't give us the real characteristics of them during the casting," he said.
"But for Sahal, he is always being himself. So I think he's a very truthful kid."
In the film, Sahal plays Hassan, a Hong Kong-born son of a Pakistani asylum seeker struggling to provide for his family. The death of Hassan's father pushes the child to become a thief who eventually joins a street gang.
One night, police raid the gang's base. Hassan is caught, but amid the tussle, the boy snatches an officer's gun before escaping with some unexpected help from Yat, a taxi driver played by Wong.
Still shuddering from what happened, Hassan hides the gun in the glove compartment of Yat's taxi.
This was the first scene Sahal filmed.
Grassroots Future: NGO helping to empower Hong Kong's refugee population
He remembered arriving at the set with no clue what was going on – he just saw a lot of people walking around. "I thought they were just passers-by," he recalled.
But after the assistant director explained that these people were the crew who were all working on the film, the youngster got a bit nervous.
At the time, he knew little about the industry and had only recently seen his first movie, Marvel's Spider-Man.
"[Being an actor] is difficult because once you roll, you need to churn out a lot of lines and actions all together – sometimes, you forget either one," he explained.
Anthony Wong Chau-sang (left) and Sahal Zaman in a still from The Sunny Side of the Street. Photo: Petra Films
But eventually, he found his groove with some help from an experienced mentor, Wong.
"He taught me a lot. Sometimes, he'd give me pointers when I did things wrong or when he thinks I can do even better," Sahal said gratefully.
He was never nervous around Wong – simply because he did not know who the veteran actor was.
"I didn't watch a lot of movies, so I didn't know these actors I was working with until someone told me [Wong] is a well-known name," the youngster recalled, unfazed by the 50-year age gap between them.
Master and actor he trained cast light on Hong Kong fading neon industry
"I don't think he felt that much older than me. The other crew members always seem scared or would act more serious when they are around him, but I wasn't scared at all," he shrugged.
"I'd call him [Wong] by his full name sometimes," Sahal shared. "I think we're very good friends ... when we're not filming, we'd sit side-by-side chatting and he'd always tell jokes that leave me in stitches."
"Anthony Wong is my idol. Although I never told him that, I think he'd be happy to know."
Throughout the two months of filming, Sahal had to spend 15 days on the set to do his scenes.
Although most of the shooting times fell during the hours after school or on weekends, the pupil, now in Primary Five, still needed to juggle his academics with acting in the film.
"The longest day I've had on set runs from one in the afternoon to around six the next morning. I slept for half an hour in the middle, so it was OK," he said, adding that he found the experience of acting fun.
Sahal Zaman may now be an award-winning actor, but he also still has to focus on getting through primary school. Photo: Jonathan Wong
Since he sometimes had to skip school, his teachers gave him leeway in submitting his coursework later and offered him extra tutoring to help him keep up with the rest of the class.
Since Urdu is his mother tongue, Sahal added that he was thankful to all of his teachers over the years who had helped hone his Chinese skills so that he could read his lines fluently.
After the film went to the big screen and began garnering nominations, the actor had the chance to walk a few red carpets at award ceremonies.
On the stage at the Hong Kong Film Awards last month, Oscar winner Michelle Yeoh handed Sahal a trophy before he thanked all the people who had made this achievement possible.
At the end of his acceptance speech, the actor made every attendee at the event grin with his simple but endearing wish.
He said: "I love acting very much. Can everyone please go watch The Sunny Side of the Street in theatres?"
Get the word out
Fledgling 缺乏經驗的
a person or organization that is immature, inexperienced, or underdeveloped.
Novice 新手
a person new to and inexperienced in a job or situation.
Tussle 揪扯
a vigorous struggle or scuffle, typically in order to obtain or achieve something.
Snatched 搶走
quickly seized (something) in a rude or eager way.
Shuddering 發抖
characterized or accompanied by violent shaking or vibration.
Churn out 大量生產
produce something routinely or mechanically and in large quantities.
Groove 最佳狀態
an established routine or habit.
Unfazed 泰然自若的
not disconcerted or perturbed.
Sign up for the YP Teachers Newsletter
Get updates for teachers sent directly to your inbox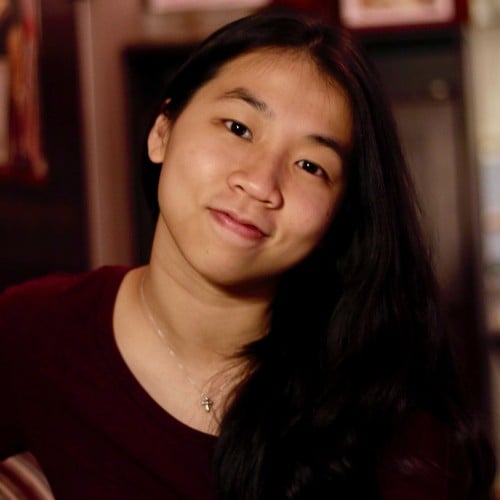 Yanni joined the Post in 2021. She has a bachelor's degree in communication and majored in international journalism. Previously, she worked at Reuters covering Hong Kong political news including the enactment of the national security law.
Sign up for YP Weekly
Get updates sent directly to your inbox