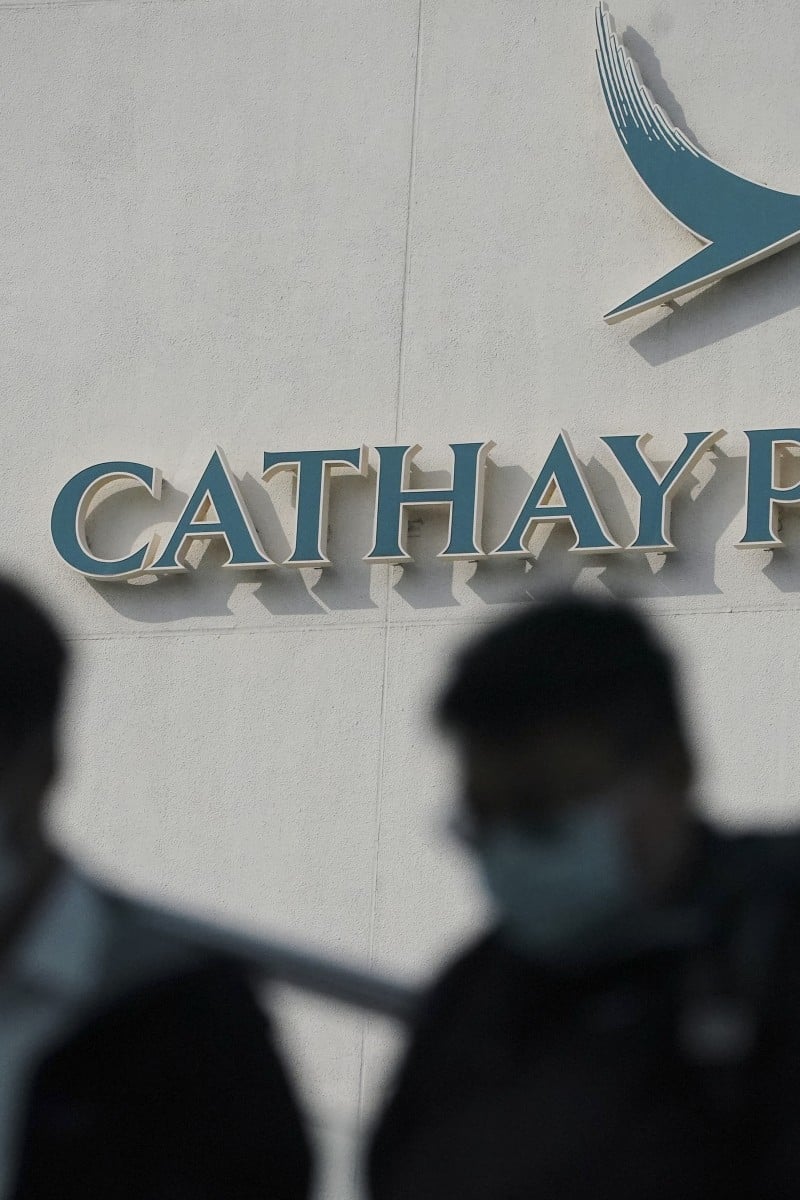 Cathay Pacific CEO Ronald Lam apologises for incident, saying airline has concluded investigation

User on mainland Chinese social media claims flight attendant told colleague that passengers 'cannot understand the human language'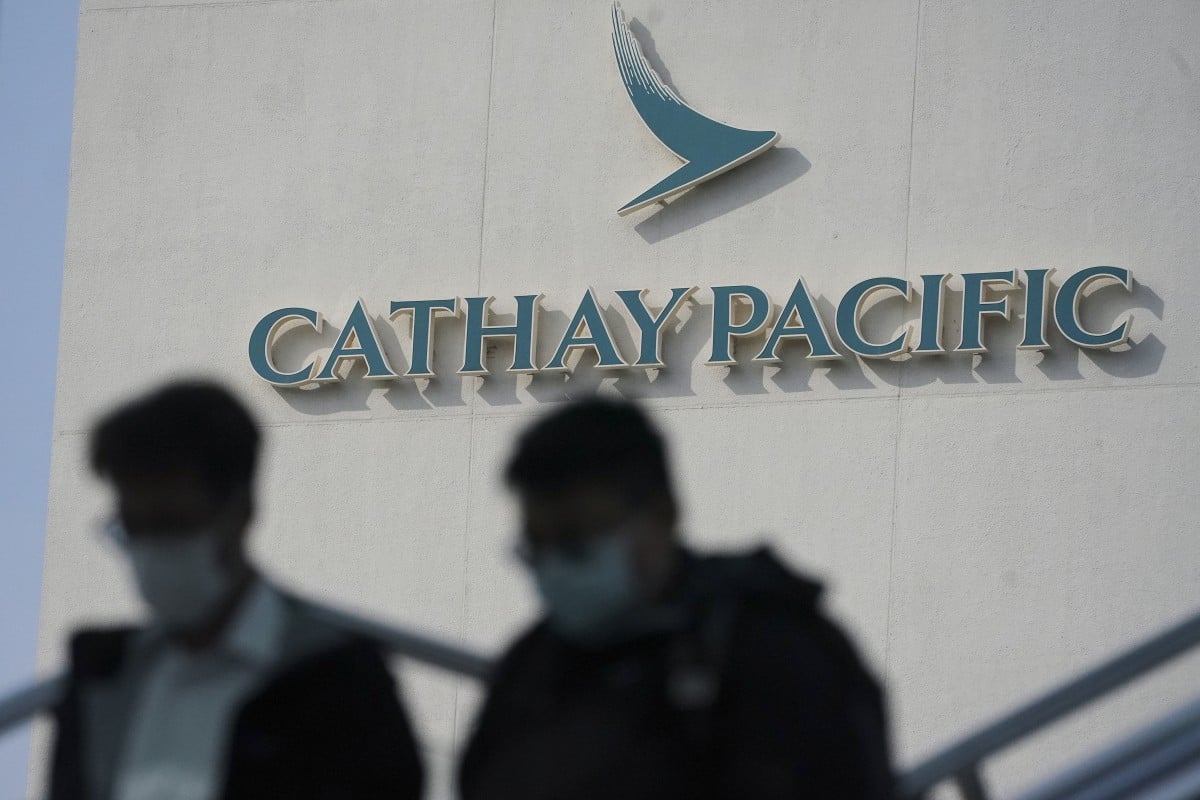 Cathay Pacific has fired three cabin crew members after complaints emerged of staff insulting passengers. Photo: Felix Wong
Hong Kong flag carrier Cathay Pacific Airways has fired three cabin crew members after complaints emerged of staff insulting and discriminating against non-English speakers.
Cathay Pacific CEO Ronald Lam Siu-por on Tuesday apologised for the incident, which was reported by a Mandarin-speaking passenger, and said he would lead a cross-departmental task force to carry out a review to ensure it never happened again.
Lam's statement came hours after the airline said it had grounded cabin crew involved in the incident aboard a flight from Chengdu in Sichuan province to Hong Kong on Sunday. It was the third apology issued by the flag carrier in two days.
HK$1,000 for a photo? Hong Kong pet market leaves some mainland tourists frustrated over picture rules
"We have already concluded the investigation into the incident. In accordance with the company's policies, we have terminated three cabin crew members who were involved," he said.
"I would like to reiterate our zero-tolerance approach to any serious breach of the company's policies and code of conduct. There is no compromise for such violations."
Lam stressed that Cathay employees must respect customers from different backgrounds and cultures, adding the company appreciated feedback and saw the incident as a "valuable lesson". His statement carrying his apology was also posted on mainland Chinese social media platform Weibo.
A screen capture of Cathay's apology on its mainland social media account. Photo: Cathay Pacific Weibo
Secretary for Transport and Logistics Lam Sai-hung said: "I am very distressed by the inappropriate comments made by some of the Cathay Pacific cabin crew members.
"The incident is a serious breach of Hong Kong's reputation for service excellence, long-standing values and ethical standards."
Earlier on Tuesday, the airline issued an apology on Weibo and said it had carried out an internal investigation.
According to the passenger who shared details of the incident on mainland social media platform Xiaohongshu, some cabin crew members on CX987 had complained among themselves in English and Cantonese about passengers.
Fewer Chinese tourists travelling than before Covid-19 pandemic
"I really don't understand why there is so much malice towards passengers who don't speak English or Cantonese," the user said.
They accused the flight attendants of making fun of others' language ability by saying in English, "If you cannot say 'blanket', you cannot have it," and "Carpet is on the floor".
The accuser also said some passengers inquired in English how to fill in the immigration form, but were only met with impatient responses from cabin crew.
Three Cathay cabin crew members were fired after complaints emerged of staff insulting and discriminating against non-English speakers. Photo: Shutterstock
One flight attendant was said to have remarked in Cantonese to her colleague: "They cannot understand the human language," after making an in-flight announcement in Cantonese to remind passengers to remain seated when the safety belt sign was on, as an elderly passenger holding a child went to the toilet.
The user, claiming to be a native Mandarin speaker who had lived in Hong Kong for 11 years and spoke fluent English and Cantonese, said discrimination should be exposed.
"Not a moment went by when I was not sad or angry," the passenger said, urging the carrier to improve staff training to prevent similar incidents. "Why can't you show basic respect to passengers? Is this your trained staff quality, Cathay Pacific?"
Charity offers Hong Kong youth exchange programmes in Greater Bay Area, but students have mixed views
Cathay also released a statement on its official account on Weibo on Monday apologising for the incident, adding it attached great importance to the case.
"We have contacted relevant passengers to learn more about the situation and will investigate and handle the incident seriously," it said.
"We once again express our deep apologies for the trouble this incident has caused to everyone."
The incident was widely reported by mainland media, and some internet users urged the carrier to sack the flight attendants involved while others shared what they said were their own experiences of suffering discrimination by Cathay's cabin crew.
Why Hong Kong officials want to discuss a cross-border organ donation plan with Beijing
A Weibo account belonging to the overseas edition of People's Daily, the Chinese Communist Party's mouthpiece, called on the airline to carry out a "rectification" and establish rules to ensure staff did not mistreat customers.
In 2019, mainland media reported that airline staff members had joined the anti-government protests in Hong Kong.
The carrier threatened to sack employees who took part in the rallies after China's civil aviation regulator warned they would be barred from flights to and from the mainland.
Sign up for the YP Teachers Newsletter
Get updates for teachers sent directly to your inbox
Sign up for YP Weekly
Get updates sent directly to your inbox