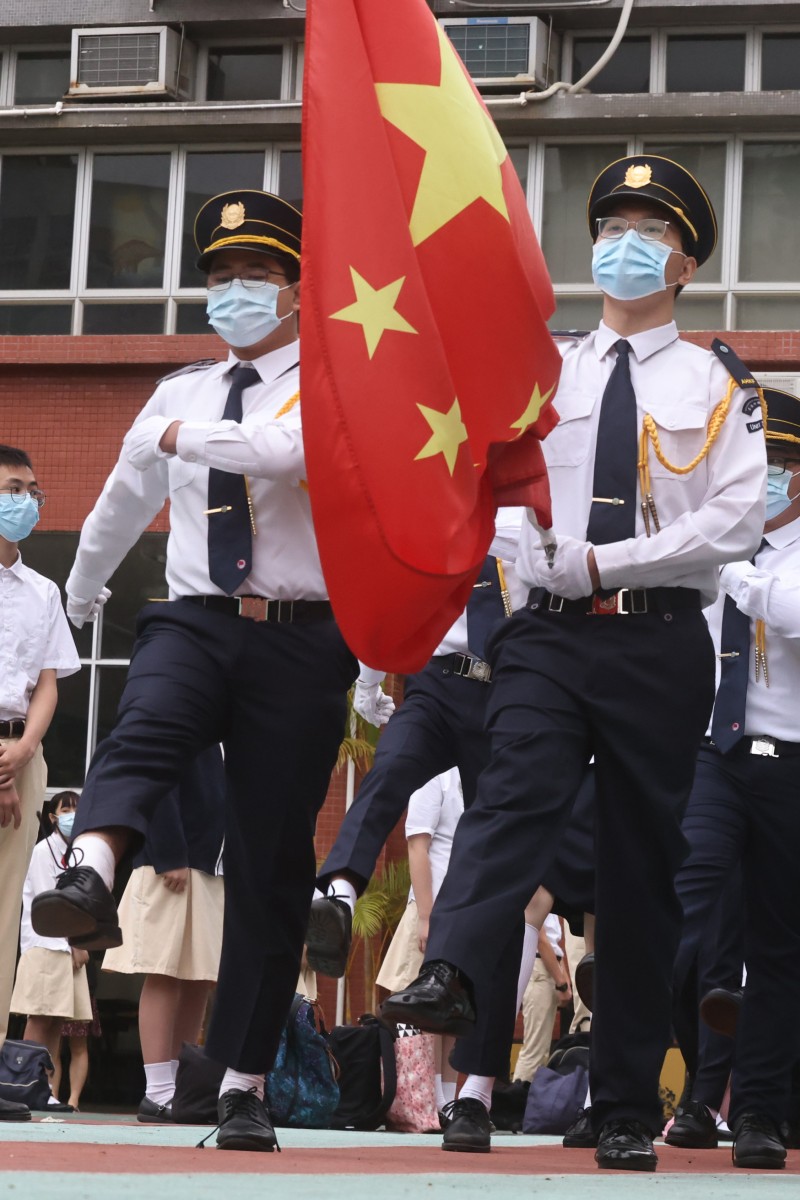 Principals say 'Love Our Home, Treasure Our Country' programme to be expanded from next academic year

Aided and direct subsidy scheme schools to 'devise their own national education activities', which should be different from government institutions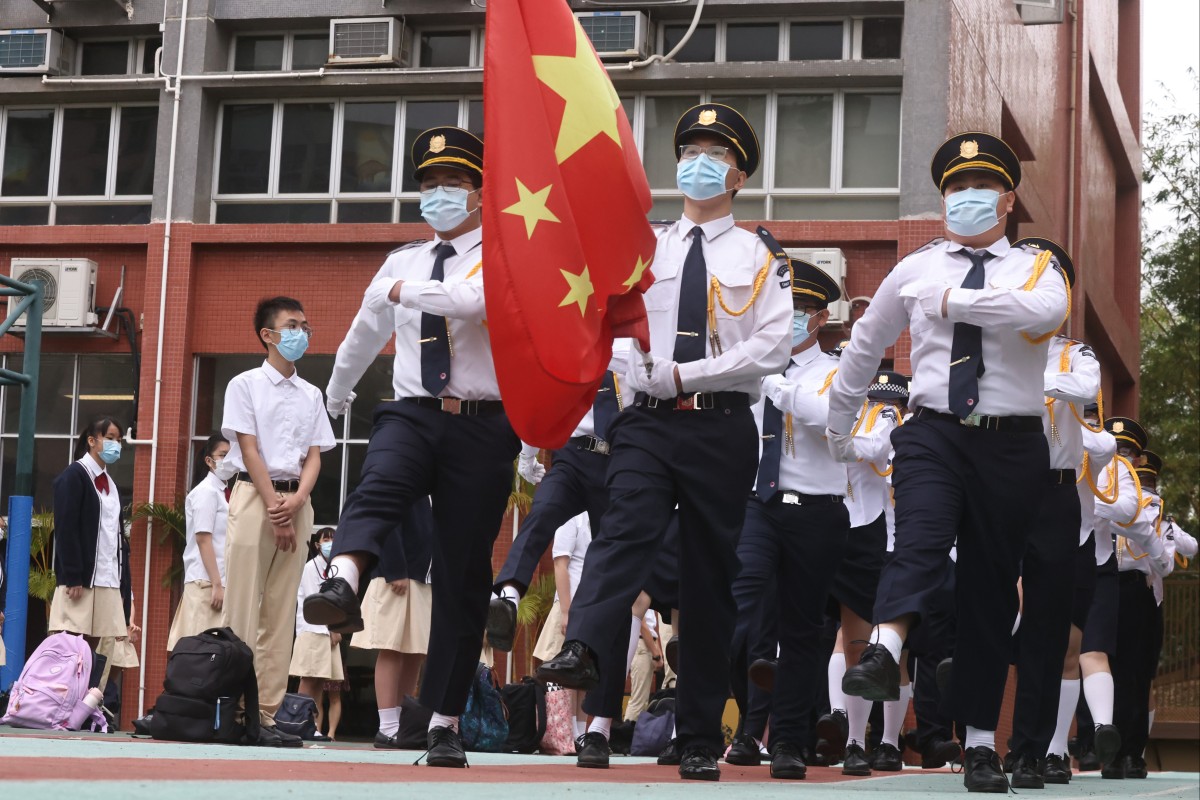 Students at Gertrude Simon Lutheran College in Yuen Long celebrate a previous National Security Education Day. Photo: K.Y. Cheng
Hong Kong will expand a national education programme to cover all 900-plus schools in the city, requiring them to devise large-scale joint activities for their students and children from other institutions.
School heads, who asked not to be named, said aided schools and those part of the direct subsidy scheme (DSS) had been told by the Education Bureau they should join the "Love Our Home, Treasure Our Country" programme from the next academic year, starting in September.
"Aided and schools joining the DSS were recently told to devise their own national education activities which should be different from those of the government schools. We were also asked to join the kick-off ceremony," one of the principals said.
National security education efforts in Hong Kong schools 'unsatisfactory', says Education Bureau annual review
"The Love Our Home, Treasure Our Country" programme, designed to boost knowledge of Chinese history and culture and cultivate a sense of national identity, involved 65 government schools this school year.
But the expansion will take in more than 850 aided institutions and schools joining the direct subsidy scheme.
The kick-off ceremony for the programme last September involved all government schools, which have held a total of 11 joint activities so far, including Chinese-style foot drill and Chinese costume design competitions.
Another head teacher asked to join the programme alongside government schools said he believed parents and students were getting used to such schemes.
Secretary for Education Christine Choi at last year's opening of the "Love Our Home, Treasure Our Country" programme. Photo: Handout
"Schools just let pupils have a chance to 'receive information' about national education, but do not push them to do something which they do not like," the principal explained.
Chief Executive John Lee Ka-chiu said in his maiden policy address last October that school sponsoring bodies would also be encouraged to organise inter‑school national education activities.
All schools are already required to hold campus-based activities on 18 dates listed in the national education event planning calendar published by the bureau, such as National Day and the National Security Education Day.
All about Hong Kong's new subject focused on national security for junior secondary school students
Mainland exchange programmes for primary and secondary students will also be restarted in the next school year.
Chu Kwok-keung, a lawmaker for the education sector and a primary school principal, said he hoped schools could have a choice on whether to join interschool activities.
"If it is not compulsory for schools to join, then it is OK," he said.
A spokesman for the Education Bureau said it encouraged school sponsoring bodies to play a leading role in the support and implementation of multi-institution national education activities.
Sign up for the YP Teachers Newsletter
Get updates for teachers sent directly to your inbox
Sign up for YP Weekly
Get updates sent directly to your inbox