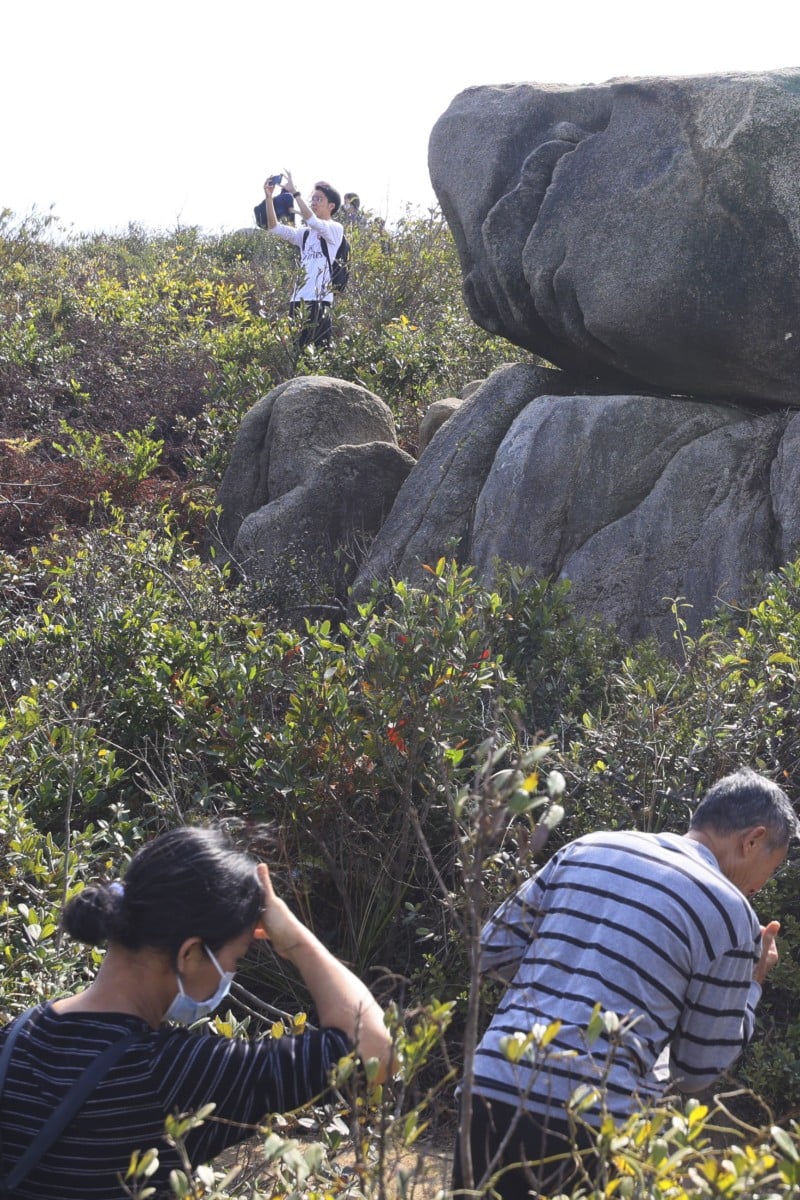 Signal Radar technology can detect distress signals from 'HKSOS' app in complex terrain or areas without cellular network coverage

Number of hiking-related search and rescue missions has surged in the past four years from fewer than 200 in 2019 to more than 1,000 in 2022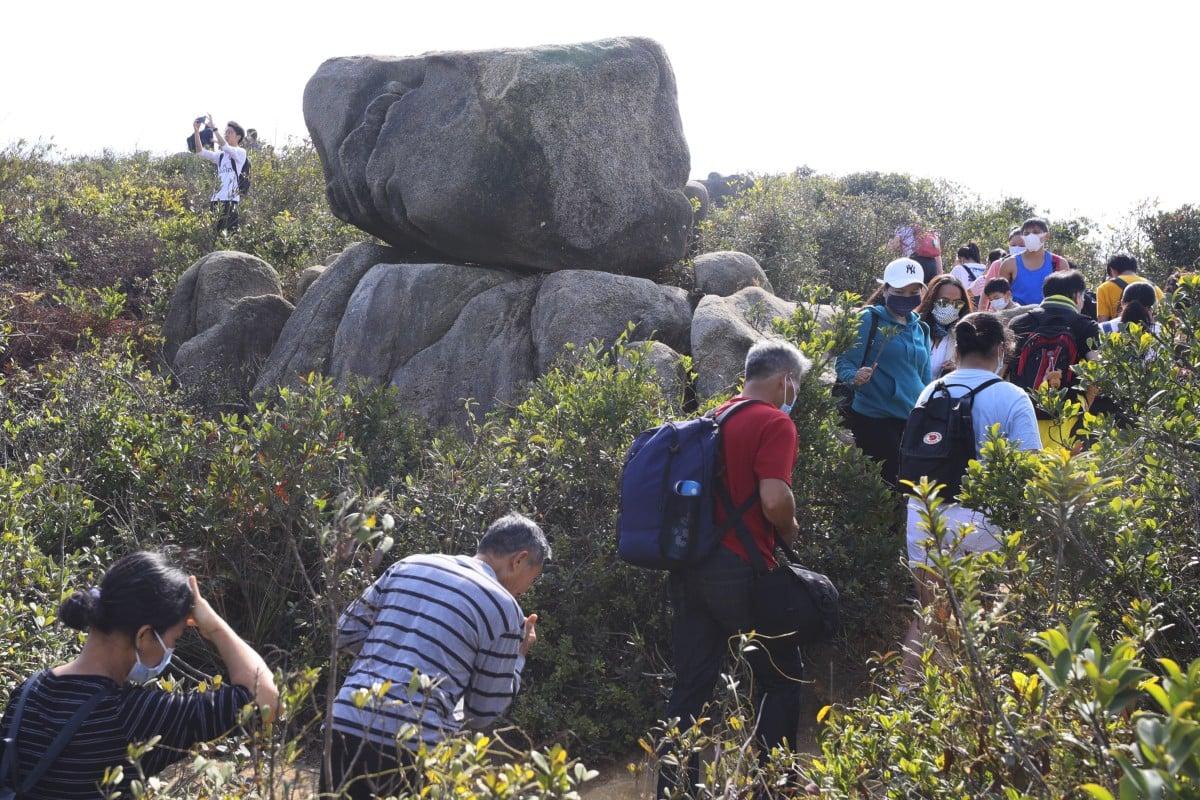 A new app will help Hong Kong police find missing hikers during rescue missions. Photo: Dickson Lee
Hong Kong police are set to launch a new mobile app by the end of the year that incorporates features of the world's first tailor-made search and rescue smart solution for hikers in distress.
Senior Superintendent Swalikh Mohammed of the force's digital policing services bureau said the new "HKSOS" app, which will be connected to the 999 emergency hotline command and control centre, would allow users to enter their hiking details and set off unique signals.
"Once a hiker hits the SOS button in the app or his emergency contact triggers a call for help to our officers through the app, we can promptly detect the hiker's phone's SOS signal over a long distance with our radars," Mohammed said on Wednesday.
5 essential tips for hiking in the summer
He was referring to Signal Radar, a patented search and rescue solution co-developed by the force and local company Altai Technologies, a firm based in the Science Park.
The development of the world's first search and rescue solution was covered under a memorandum of understanding signed with the Science Park in September last year, Mohammed said.
Signal Radar's technology can detect distress signals from the HKSOS app in complex terrain or areas without cellular network coverage.
The number of hiking-related search and rescue missions has surged in the past four years from fewer than 200 in 2019 to more than 1,000 in 2022, according to police.
(From left) Ken Leung of Altai Technologies, police Senior Superintendent Swalikh Mohammed and the Science Park's Eric Or introduce the new technology. Photo: May Tse
Mohammed said the terrain often made rescue operations difficult, noting that Hong Kong had more than 60 islands and 40 per cent of its land area was designated as country parks.
"Many of the locations have mountainous terrain, which poses great challenges to rescuers, especially with more residents keen on adventurous outings during the pandemic," he said.
The new solution could save time and resources as officers would no longer need to ask hikers' family members many questions before launching a search, he said.
New to hiking? Check out these 5 beginner-friendly routes in Hong Kong
Underscoring the difficulties of search missions, a 33-year-old male hiker was rescued on Sunday morning following an 18-hour ordeal after he lost his footing near Skyline Path in Ma On Shan and fell down a 10-metre cliff.
The force said searches could be challenging with staff from various departments taking from a few hours to a week to carry out as remote hiking trails often had no mobile coverage.
The new solution would allow officers to locate missing hikers as fast as a few minutes after arriving in the area where the SOS signal was sent, Mohammed said.
People watch the sea of clouds after hiking to the top of Tai Mo Shan. Photo: Dickson Lee
Signal Rader devices come in four sizes and can be equipped on helicopters, drones and individual rescuers on search missions. They can detect signals emitted from the app from a far distance and alert rescue teams to the exact locations of missing hikers.
Mohammed said the force had tested the app 40 times over the past six months in the Sai Kung area with a success rate of more than 90 per cent, adding it would continue testing and calibrating the device's settings before launching it by the end of the year.
The force added that the app – which won medals along with Signal Radar in the latest edition of the International Exhibition of Inventions, a prestigious annual event held in Geneva – would also adopt artificial intelligence to enhance its search and rescue capability.
Hkhiker group believes hiking offers more than just scenic views – there's history in the mountains, too
"RescueAI, which also won a medal in Geneva, can track where a missing person has hiked, his walking speed, terrain and geographical conditions. The AI can learn from all this information and automatically predict where the hiker may have gone," the senior superintendent said.
The Science Park said the force was the first government body to sign a memorandum of understanding to drive tech adoption and nurture innovation and technology talent, adding it would collaborate with other departments in July and August.
Sign up for the YP Teachers Newsletter
Get updates for teachers sent directly to your inbox
Sign up for YP Weekly
Get updates sent directly to your inbox