Hong Kong teens win award for role-playing game aimed at sparking youth engagement at Palace Museum
Four secondary school students took top prize at start-up pitch contest Ideapop! for their well-researched script using a mystery activity to educate others about history

Every week, Talking Points gives you a worksheet to practise your reading comprehension with exercises about the story we've written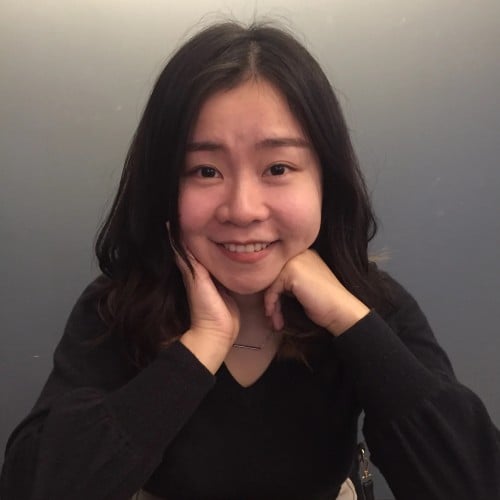 Kelly is a journalist from Hong Kong. She joined the Post in 2018, where she writes about Hong Kong's arts and culture, social welfare and the environment. She has a master's degree in Journalism from the University of Hong Kong.
Wing So (from left), Anna Wu, Maggie So and Sammi Cheung have won an award for writing a game based on the Hong Kong Palace Museum. Photo: Handout
Eight strangers are trapped in the Hong Kong Palace Museum. The silence is broken by sounds from a gramophone once owned by Puyi, China's last emperor.
This compelling scenario is from a live-action role-playing (LARP) game designed by four secondary students from Ho Fung College (Sponsored by Sik Sik Yuen). Last month, they took home the top prize at Ideapop! – a start-up pitch contest aimed at fostering social impact for Hong Kong secondary school pupils.
The winning team called their project "LARPs in Museum". They wanted to help young people engage with the Palace Museum by writing a mystery game based on its cultural relics.
Why a social worker writes role-playing games on bullying, mental health
"We want youngsters to learn history in a brand new, fun way – not just by walking through the museum for 15 minutes and saying, 'Oh, it's so boring,'" said Form Five student Wing So Tsz-wing, the 16-year-old who was the main author of the game's scripts.
Wing's team was mentored by experts for four months as part of the contest organised by Seed Foundation, a charity dedicated to developing students' creativity and entrepreneurial skills.
"Since all of us are studying history as one of our electives, we decided to leverage the knowledge and experience we've gained in school and apply it," said Wing's teammate, Form Five pupil Anna Wu Fei-yi, 17.
How they designed the game
In role-playing games, each player receives a script that explains their character and tasks. To complete their mission, players must uncover clues and solve puzzles.
"LARP games can be an effective tool for showcasing history and cultural relics," said another teammate, Form Four pupil Maggie So Cheuk-ying, 15.
But bringing the idea to life was not easy. The group had to carefully research the museum artefacts, write eight characters' scripts, create props, design mini-games, and develop a story to tie everything together.
"The character's design, such as their personalities, serves as the instruction for players to act, and their relationships are the most mysterious part of the whole story," Wing said, adding that part of the mission was to uncover the connections between the characters.
New technology allows future generations to hear from survivors of the Holocaust
The pupil added that the writing process for the game took about six hours. But this does not include the time spent conducting research.
Wing shared how she was captivated by one artefact in the Palace Museum: the gramophone on which Puyi used to play Peking operas and Western classical music. The group felt that the emperor's record-playing device deserved to be a central part of the story.
"It reflects the period when Puyi began to embrace Western culture, making it a significant artefact that represents China's modernisation," Wing said.
Puyi's gramophone features an elegant bell-shaped horn protruding from a beautiful wooden music box. Photo: Palace Museum
Bringing innovation to museums
The group wanted their project to focus on museums since they are a way to understand what happened in the past.
"Museums offer a unique and rich reflection of a city's cultural values," said teammate Sammi Cheung Tsz-ying, 17, adding these spaces showed Hong Kong was not a "cultural desert".
But to attract young visitors, the students knew that local museums needed to try something new.
The team pointed to the Jiangmen Wuyi Museum of Overseas Chinese in Guangdong province as an example. Visitors can play role-playing mystery games, going through rooms in the museum to find clues.
Hong Kong's Palace Museum gives a look at life in the Forbidden City
In their business pitch, the students proposed offering role-playing activities to schools. They also shared how the Hong Kong Maritime Museum and Jao Tsung-I Academy had shown interest in their project.
Seed Foundation noted that the team had effectively measured if others would enjoy their project: "The idea has been highly rated by the judges on all areas across creativity, social impact and business scalability."
They also received the Excellence in Innovative Use of Technology Award and the Audience Vote Award.
The students present their idea for a live action role-playing game (LARP) based on Hong Kong museums. Photo: Handout
In the competition, the group said almost everyone in the room scanned the QR code to see the script.
"We never thought that our passion for history and creative writing could be used to make a social impact," Wing said.
Sammi added: "As residents of Hong Kong, it is our responsibility to deepen our understanding of our culture and history."
Use our printable worksheet or online interactive exercises to test your understanding of this story.
Sign up for the YP Teachers Newsletter
Get updates for teachers sent directly to your inbox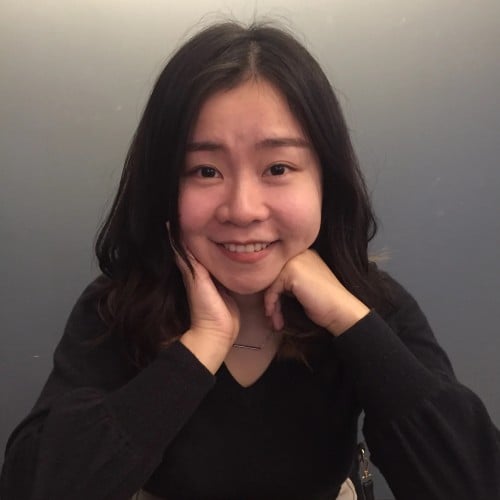 Kelly is a journalist from Hong Kong. She joined the Post in 2018, where she writes about Hong Kong's arts and culture, social welfare and the environment. She has a master's degree in Journalism from the University of Hong Kong.
Sign up for YP Weekly
Get updates sent directly to your inbox