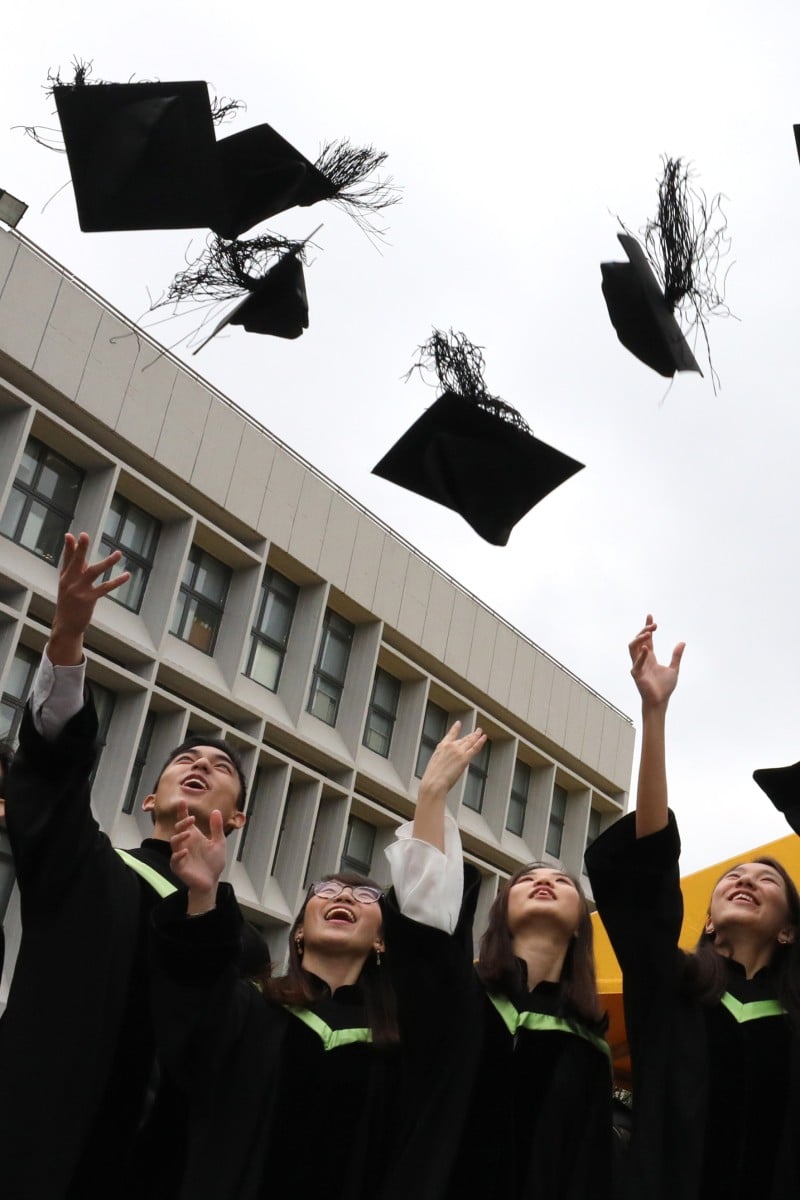 Think tank finds median monthly salary for graduates aged 20 to 24 rose to HK$17,424 last year from HK$15,856 in 2017, an almost 10 per cent increase

Scholar says employers could be paying more to plug talent gaps amid brain drain, but warns graduates' good fortune unlikely to last as overseas competition rises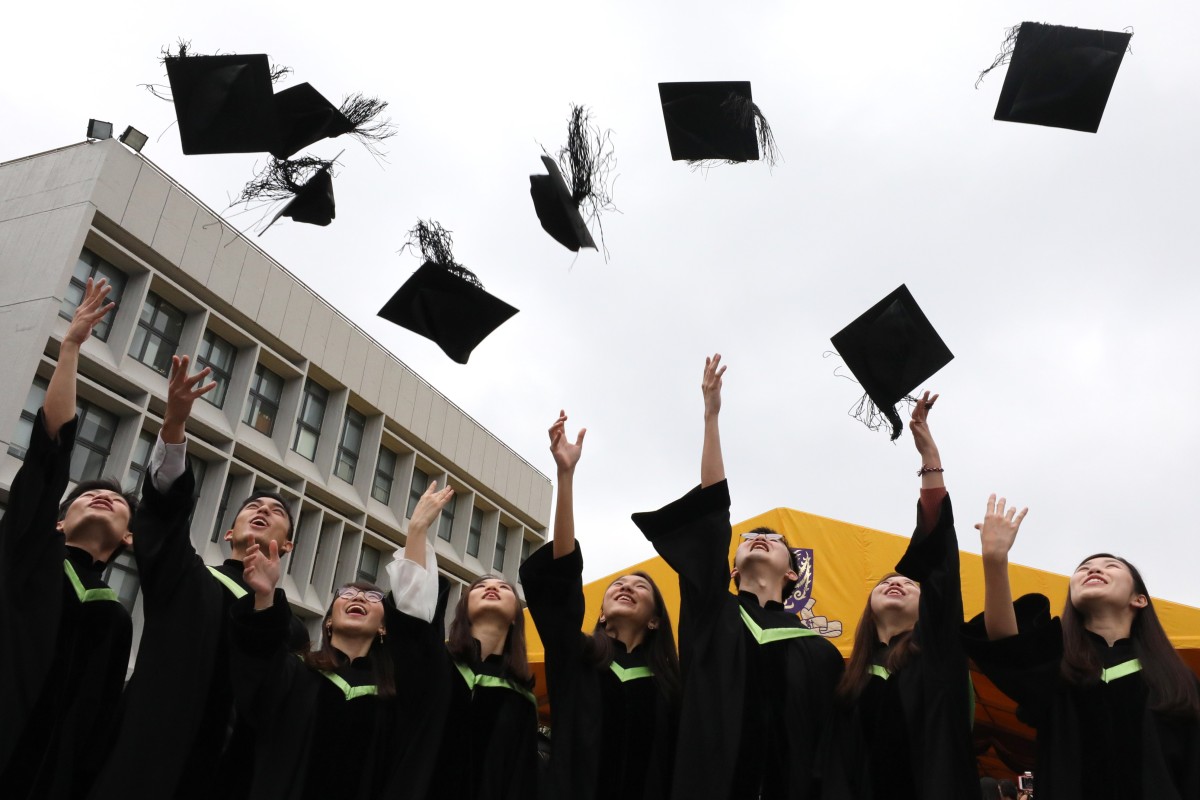 Hong Kong's university graduates are enjoying larger entry salaries than their peers did five years ago, but how long will the trend continue? Photo: Felix Wong
Recent university graduates in Hong Kong are earning almost 10 per cent more than their peers did five years ago, a think tank has said, with an economist attributing the trend to employers paying out more for talent amid a recent brain drain.
An analysis of 35 years of census data by pro-establishment think tank New Youth Forum found the median monthly salary for graduates aged 20 to 24 rose to HK$17,424 last year from HK$15,856 in 2017, a 9.8 per cent increase.
The figure from 2022 is the third highest across the 35-year period, comparable with fresh graduate earnings of HK$17,426 back in 1997. The lowest level over the time frame was HK$14,796 from 2012.
Hong Kong's teacher shortage means primary schools forced to hire untrained candidates as turnover rate soars
Associate Professor Billy Mak Sui-choi, of Baptist University's department of accountancy, economics and finance, said a recent outflow of local talent could mean some employers were willing to offer higher salaries rather than operate short-staffed.
"If employers have to choose between [hiring] someone to share the workload or saving on salary expenses, they will choose the former," he said.
But Mak warned that local graduates would face increasing pressure as authorities sought to bring in more talent from overseas to tackle the brain drain.
Hong Kong is looking to bring more workers from abroad to tackle its brain drain problem. Photo: Jelly Tse
The increase in entry-level salaries for fresh graduates was unlikely to continue in the coming years as local talent would be forced to compete against those brought in from overseas under the city's various special visa schemes, he said.
The scholar also said that companies looking for certain types of employees with technical expertise might prefer to look overseas if they had to pay higher wages, as foreign professionals could have more experience and potentially offer more stability.
Ben Cheung Pui-yin, a research consultant with New Youth Forum, said the think tank had relied on figures from the Census and Statistics Department for the study of median entry-level salaries from 1987 to 2022.
Are Hong Kong's talent schemes an effective way to attract overseas workers?
The figures were broken down into five-year intervals and researchers factored in a consumption index for each period to ensure the 35 years of data could be accurately compared.
Looking over the data, the research consultant said university-educated youngsters entering the workforce in 1997 had benefited from the city's rapid economic growth in the 1980s and 1990s, allowing them to enjoy high starting salaries.
But later generations had struggled to reap the same benefits due to the city being struck by successive economic crises, Cheung said.
He added that he was unsure if last year's salary increase could continue amid a global economic downturn and intensifying geopolitical tensions.
Sign up for the YP Teachers Newsletter
Get updates for teachers sent directly to your inbox
Sign up for YP Weekly
Get updates sent directly to your inbox