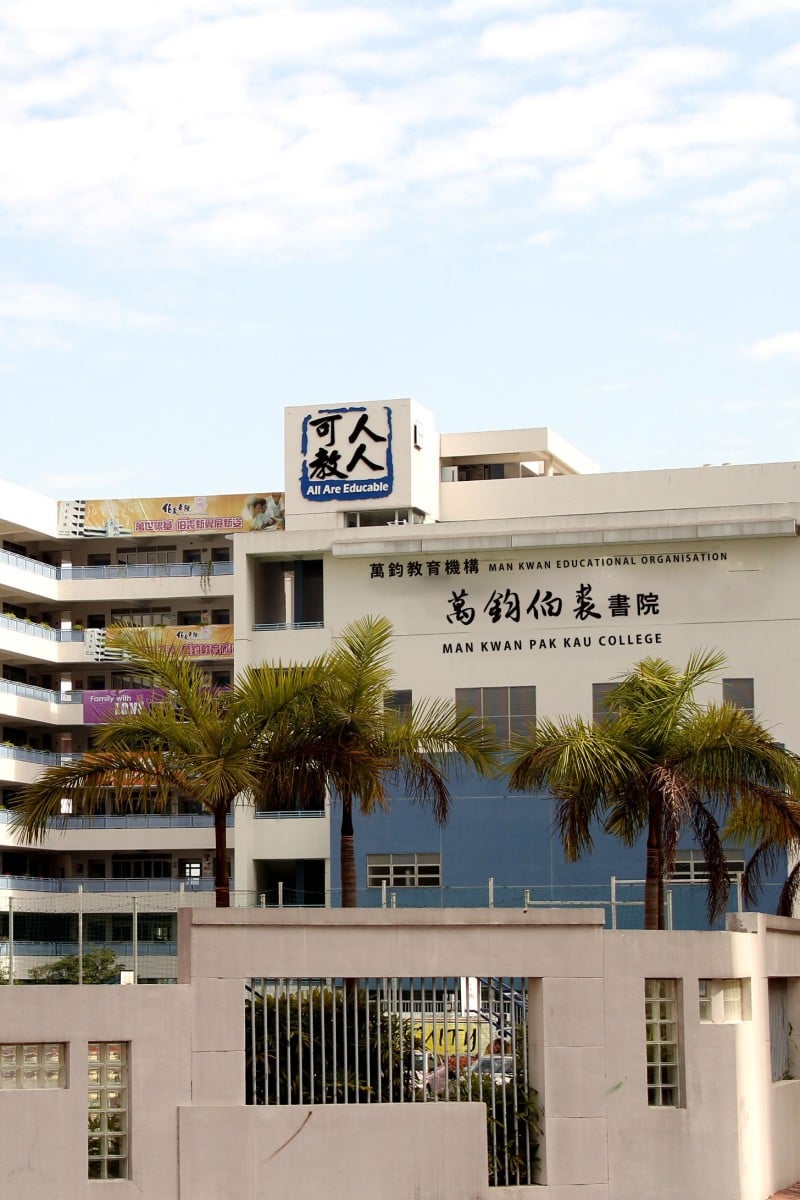 Hong Kong Muslim leader calls for cultural sensitivity from schools after pupils asked to shave beards
Imam says it is not first time Muslim Council of Hong Kong has been approached to help pupils who encounter problems with wearing beards or hijabs

Education Bureau says it 'consistently reminded schools to respect cultural and religious differences'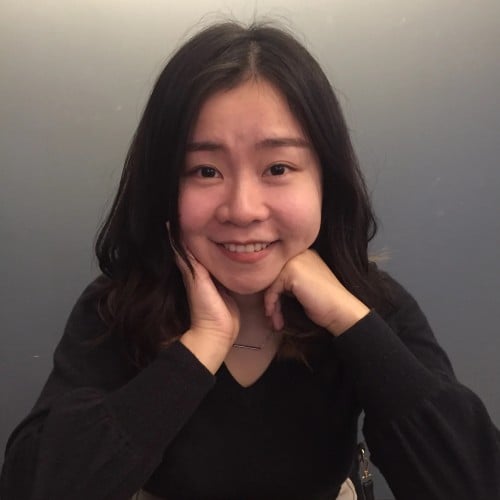 Kelly is a journalist from Hong Kong. She joined the Post in 2018, where she writes about Hong Kong's arts and culture, social welfare and the environment. She has a master's degree in Journalism from the University of Hong Kong.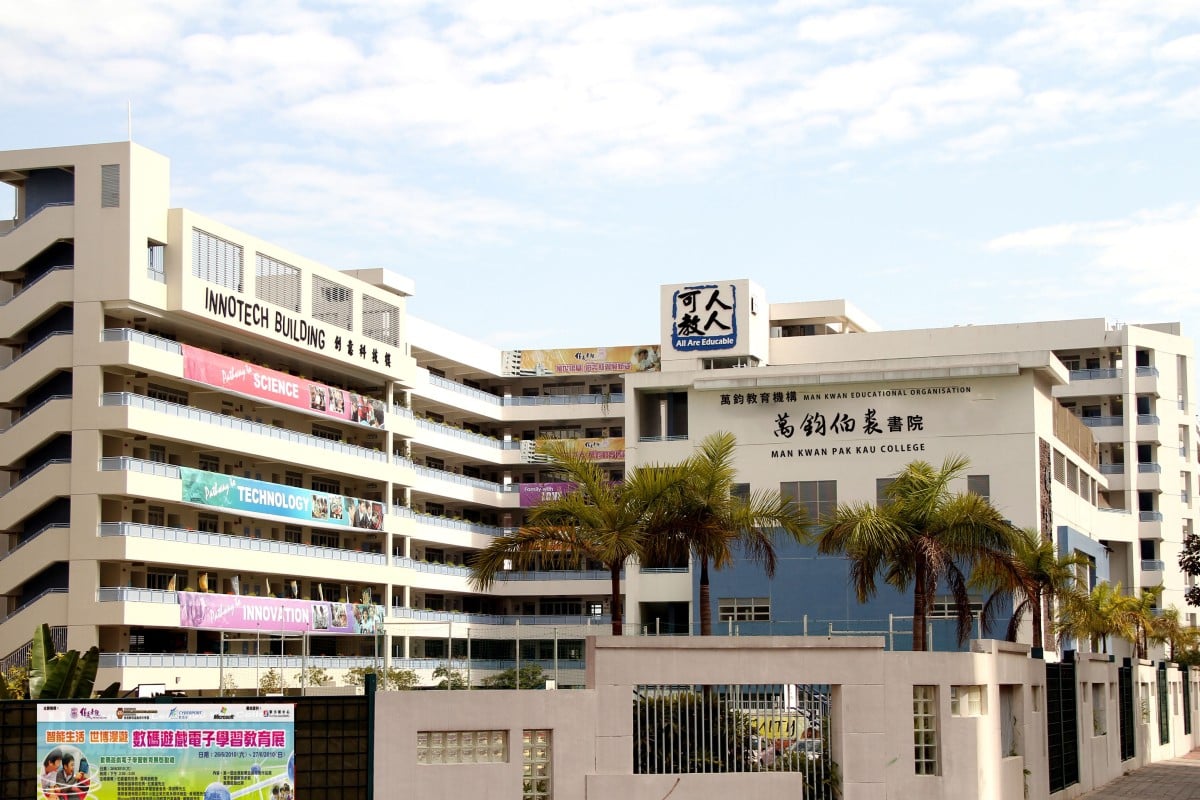 Man Kwan Pak Kau College in Tin Shui Wai asks Muslim students to shave beards
Muslim leaders in Hong Kong have raised concerns over the cultural sensitivity of teachers after two teenagers asked for help over their schools' request to shave off the beards they grew as a way of observing their faith.
Ali*, a Form Five pupil at Man Kwan Pak Kau College in Tin Shui Wai, said he and two other Muslim classmates were warned several times they would get demerits if they kept their beards.
"The discipline teacher said that it gives our school a bad look," the 16-year-old said. He added that he felt "threatened" and scared as demerits could lead to expulsion.
What it's like for Muslim students in Hong Kong to fast for Ramadan while studying for the DSE
Ali said he and the other two pupils ended up shaving last month, but admitted he had lost faith in his school.
"I've had enough of this, and I said to the school that it was super wrong," he said.
Ali added that at least three teachers had disregarded efforts by pupils to explain their religious practices.
He contacted the Muslim Council of Hong Kong (MCHK) to request a letter to explain to the school why he and other Muslim pupils should get permission to keep their beards, despite having shaved.
Adeel Malik, founder of the council, sent a letter to the school on September 20.
Muslim Council leader Adeel Malik writes to Man Kwan Pak Kau College. Photo: Nora Tam
"This letter is to confirm that keeping a beard for a Muslim male is necessary in the religion of Islam. It is part of the Islamic teachings in which it states a Muslim male should not shave his beard off and is not allowed to do so," the letter said.
Malik also quoted the Prophet Mohammed, the founder of Islam, who kept a beard, and who said "trim the moustache and leave the beard to grow".
"We request your school to kindly allow the Muslim students to keep their beards and not force them to shave it off, as it goes against our Islamic principles," his letter said.
The faith leader told the Post that it was not the first time the council had been asked to write to schools about the Muslim practice for males to grow beards and females to wear hijabs.
At least five pupils from several secondary schools had contacted the council in the past, Malik said.
He gave the example of girls who were told to remove their hijabs, or headscarves, while at school. A pupil in one case filed a complaint with the Equal Opportunities Commission (EOC) after the school ignored a plea from the council.
The Muslim Council of Hong Kong (MCHK) writes to Man Kwan Pak Kau College requesting permission for male Muslim students in the school to keep their beards.
Another Form Five pupil from a school in Pok Fu Lam, also asked the council to write a letter for him on September 25 after he was also asked to shave his beard off.
Michael*, 18, said his school, which he declined to name, had tightened the rules on beards this year.
He said the school's discipline teacher had said: "It does not reflect well on the school".
"I feel very, very, very, uncomfortable shaving my beard off and they are forcing me," Michael added.
He said he had already received three verbal warnings over his beard and that he would be marked with a "defect" if he did not shave.
Ali said one of the teachers had contacted him on Monday to apologise and assured him he would not be asked to shave again.
Your Voice: Tackling Hong Kong's racial discrimination problem (long letters)
Kwok Fung-ping, the vice-principal of Man Kwan Pak Kau College, denied that the school barred pupils from keeping beards and said the pupils might have misunderstood teachers.
"Perhaps they were worried about growing beards and didn't know this was possible," she said.
The school declined to comment on Ali's claim that one of the teachers involved had apologised.
But Kwok said that the school allowed Muslim girls to "wear hijabs or long pants" and permitted boys to grow beards.
She added that the co-educational school was committed to being an "inclusive learning environment".
After the school got the council letter, Kwok said it was "always our practice to encourage our teachers to listen to our students' needs and understand them".
"We will pay more attention to the situation and assist them in growing healthily in our school," she said.
Chief Imam (Hong Kong) Muhammad Arshad says growing beards is a common Muslim practice. Photo: Xiaomei Chen
Muhammad Arshad, chief imam of the Hong Kong Mosque and Islamic Centre, said growing a beard was a common practice among Muslims.
"It is not a condition to be Muslim, having the beard, but it is a practice of the holy Prophet Mohammed, peace be upon him. So we encourage having the beard and also if some schools are imposing restrictions, we make requests."
He added that he had issued letters for "many" young Muslim pupils in Hong Kong, who had asked for guidance on restrictions on growing beards.
"Yes, we're concerned. We sometimes receive such complaints, mostly from Muslim girls who wear a scarf or hijab. They are neglected due to their Islamic dress and the complaints are conveyed to the Equal Opportunities Commission," Arshad said.
Muslim domestic helper files lawsuit against Hong Kong family for religious discrimination
Shameel Ibrahim, 23, a research assistant at the Centre for the Study of Islamic Culture at Chinese University, said that banning a Muslim pupil from keeping a beard was "discriminatory" and "ignorant".
He added there was a regrettable and wrong association between having a beard in Islam and religious extremism.
"It is often shown in the media that terrorist groups who claim to be Muslim have these long beards," he said.
He stressed that educational institutions should exercise caution before they implemented rules on beards.
The commission said that the Race Discrimination Ordinance did not apply to discrimination on the grounds of religion.
But it added if a requirement affected the religious practices of particular ethnic groups without reasonable justification, it could be considered indirect racial discrimination.
"To avoid possible discrimination, schools are recommended to adopt inclusive and transparent procedures when formulating the rules, respect different cultural, religious and racial backgrounds, and provide reasonable accommodation for students with special needs," it said.
The Education Bureau said it had "consistently reminded schools to respect cultural and religious differences" and collaborated with the commission to organise educational sessions on the subject every year.
* Name changed at the interviewee's request.
Sign up for the YP Teachers Newsletter
Get updates for teachers sent directly to your inbox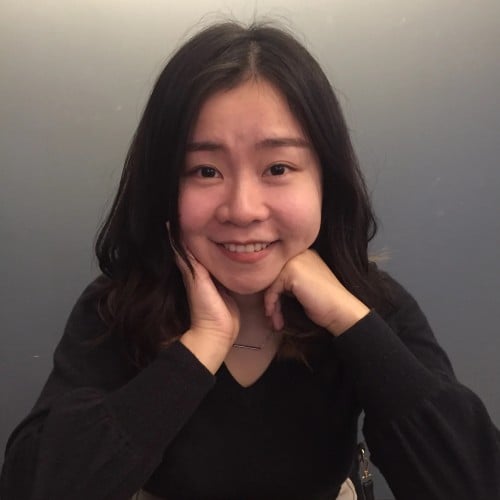 Kelly is a journalist from Hong Kong. She joined the Post in 2018, where she writes about Hong Kong's arts and culture, social welfare and the environment. She has a master's degree in Journalism from the University of Hong Kong.
Sign up for YP Weekly
Get updates sent directly to your inbox