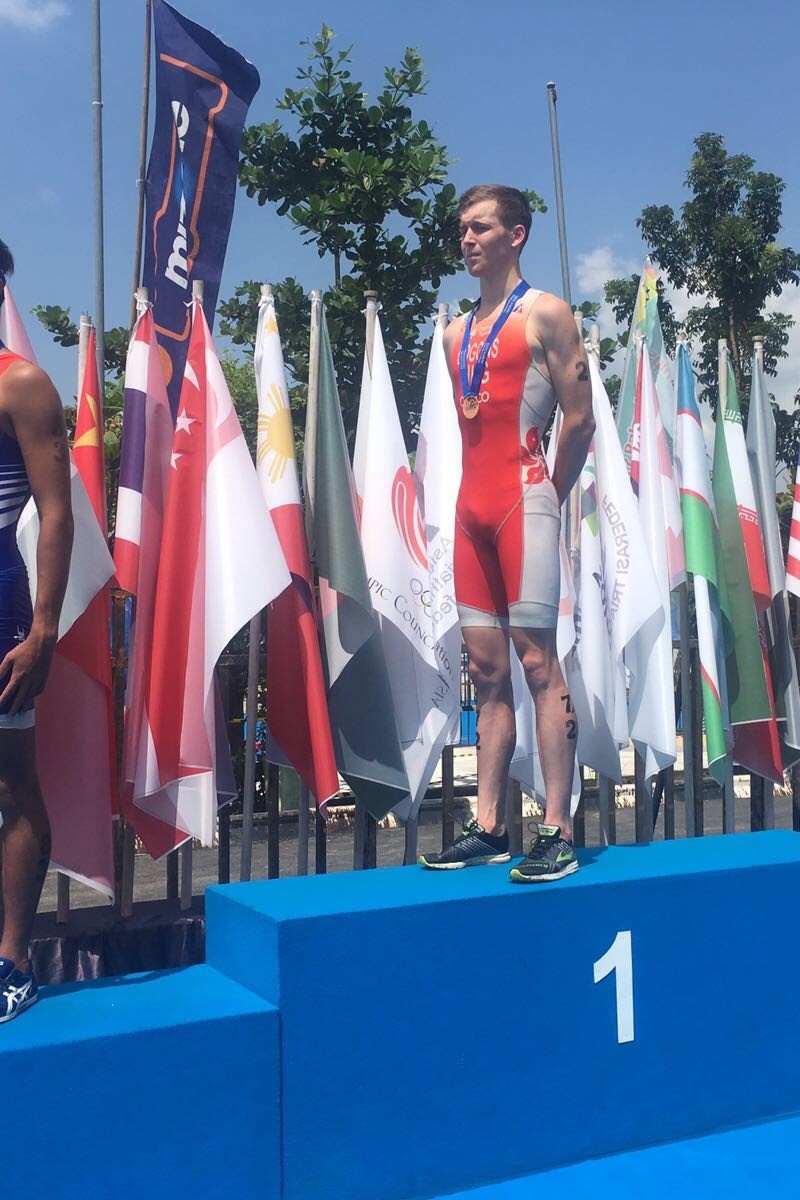 Oscar Coggins secures first senior-level Asian competition win, boosting Tokyo Olympics chances and putting UK passport renunciation behind him
South China Morning Post
|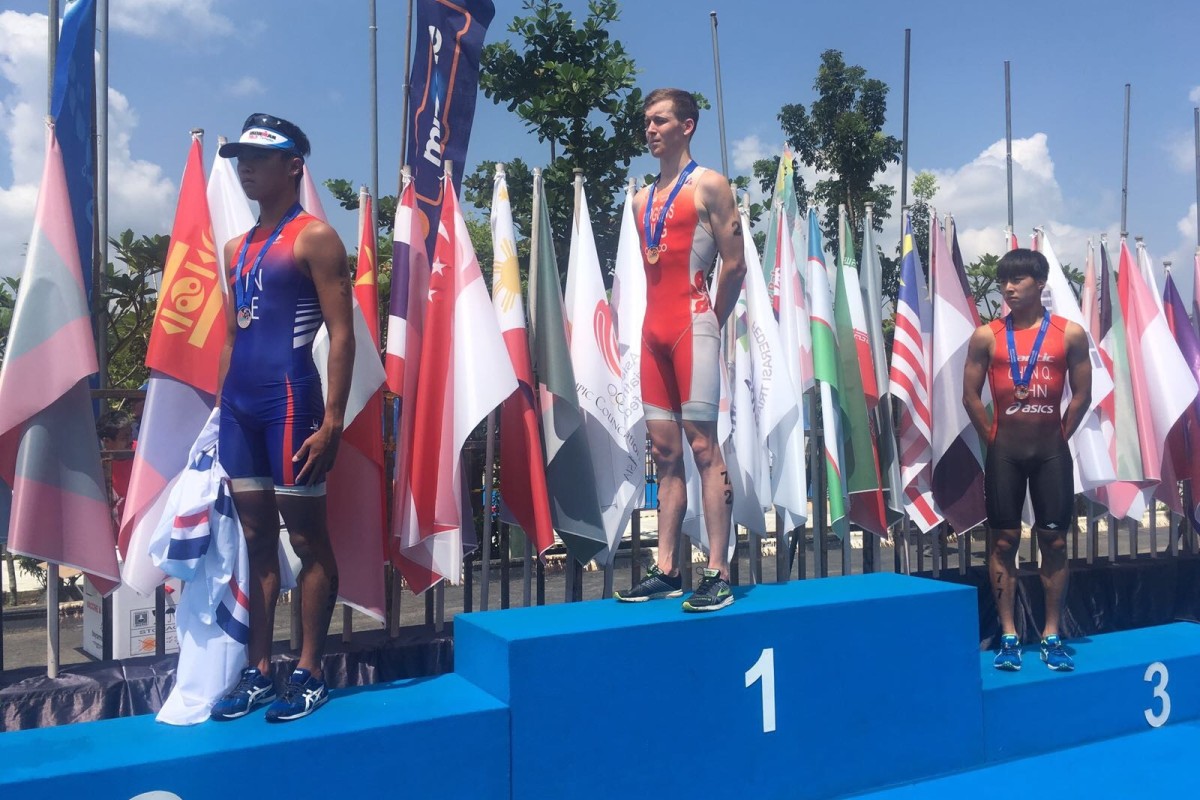 Coggins has won the junior Asian Championships twice.
Two-time junior Asian triathlon champion Oscar Coggins is not eligible for this year's Asian Games because of hold-ups in switching his British passport for a Hong Kong one, but recent competition results suggest the delays may be a blessing in disguise.
Hong Kong-born Coggins, 18, claimed his first senior competition win at the Asian Cup in Kazakhstan over the weekend, a remarkable feat for his age and a huge boost for his 2020 Tokyo Olympics qualification campaign.
"It's an amazing feeling to win a senior race especially when I'm still technically a junior athlete," said Coggins, who completed his A-levels at Millfield School in England last month before returning to the city for a triathlon-centred gap year.
18-year-old triathlete Oscar Coggins is giving up his British passport to represent Hong Kong at the 2020 Tokyo Olympics
He had previously labelled his ascent to the top of the Hong Kong triathlon scene as "beyond comprehension but motivating".
"I felt good going into the race but was definitely not expecting to win. Over the last few years my results have been getting better and better – from top 10 [finishes] to top fives – but this win came a bit sooner than what we were expecting," he said.
Coggins closed the race off with a healthy 10-second lead in the final stretch in Almaty, Kazakhstan. Fellow Hong Kong teammate Jason Ng Tai-long also claimed his first senior podium spot with third.
HK's top 5 teenage sporting heroes of 2017
"This is a really good result for my attempts to qualify for Tokyo 2020 as the points directly increase my ranking," Coggins explained. "The higher rank allows me to race in world cups and World Triathlon Series races, which I can get more points [from]. A lot of points are up for grabs."
The reigning Hong Kong national champion, with the guidance of coach Andrew Wright, had originally planned for the Asian Games in Jakarta beginning this month after meeting race-time requirements earlier this year.
Coggins raced in the Subic Bay Asian Cup in April – Hong Kong's Asian Games team selection race – and finished with his best Olympic-distance result to date: fifth in the overall men's elite and first in the Hong Kong athlete categories.
Sunny days are back for Hong Kong's star triathlete Chelsea Hung Cheuk-yi
The first two Hong Kong athletes to cross the line within the top eight were to represent the nation at the Games, but British bureaucracy got in the way.
"Due to passport issues I'm unable to race," said Coggins, who plans to study at Loughborough University next year. "The Hong Kong-Chinese naturalisation process – which is the hardest part of the process – has been completed, but I'm waiting on my UK renunciation which is taking longer than expected. It's the last hurdle we're waiting to overcome and it's just a case of the UK Home Office now."
With the Asian Games debacle finally behind him and now with physical proof that he can keep up with the big boys, Coggins can focus on collecting points from the upcoming junior world championships and world cups.
"The main difference [between junior and senior level training] is doing a lot more standard-distance races – double the distance – and you definitely feel it," he said. "In some junior races you occasionally arrive at a race with a relatively easy field, whereas in the senior races there will always be athletes who will push you hard. It's about being mentally prepared to do as well as you physically can, keeping controlled and preventing injuries.
"There's a lot less time pressure on us now but this year is going to be really important for qualifying for 2020. I'm devoting almost all my time to triathlon and racing," said Coggins, who competes in another Asian Cup event in The Philippines next week.
Sign up for the YP Teachers Newsletter
Get updates for teachers sent directly to your inbox
Sign up for YP Weekly
Get updates sent directly to your inbox