Budding triathlete Bailee Brown, who will be competing at this year's Asian Games, has made many sacrifices and will be giving her all to make Hong Kong proud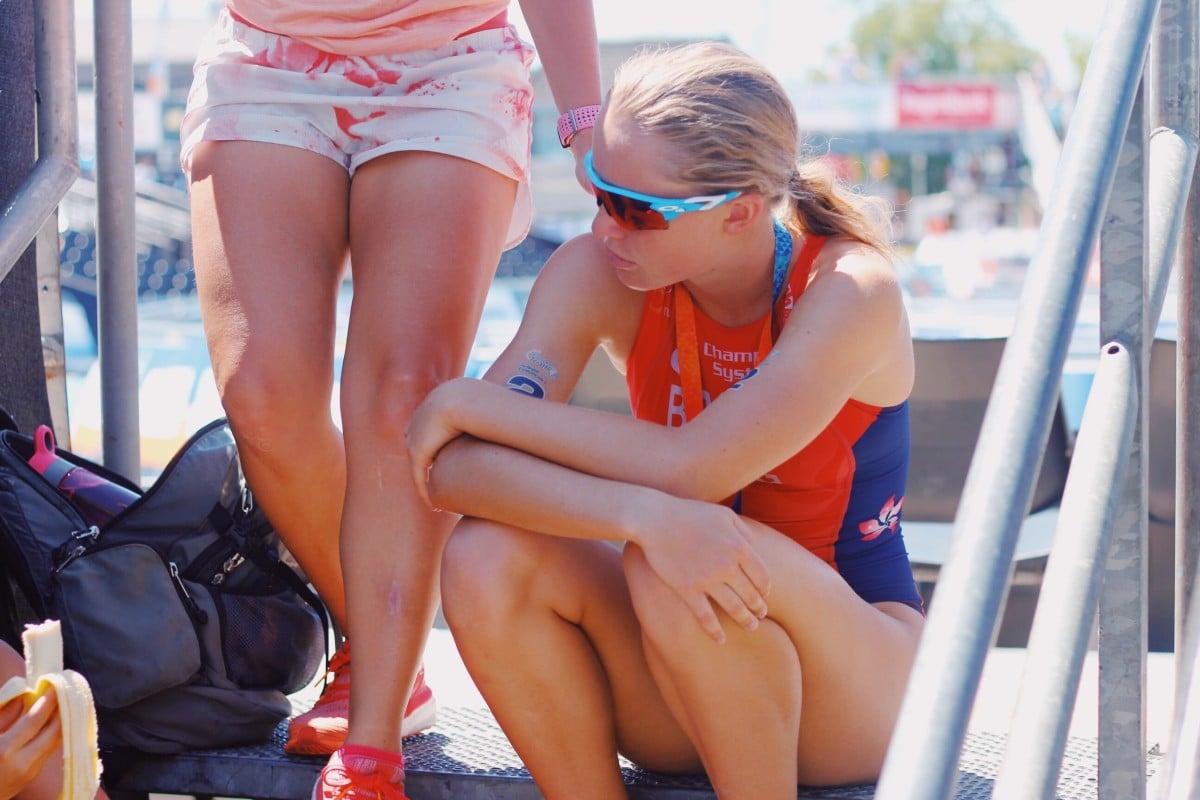 Bailee only started swimming and doing cross-country five years ago, and started triathlon when she was 15.
Bailee Brown, who qualified for the Asian Games at the age of 18, is ready to become Hong Kong's next great triathlete.
"I'm just starting my life as a triathlete and I'm a very long way from where I want to be," said the Hong Kong International School graduate. "But believing in and trusting the process is already starting to take me places."
It is remarkable that Bailee, who only started swimming and doing cross-country at 13 and didn't fully commit to triathlon racing until she was 15, is already among Hong Kong's elite athletes.
Blind Paralympic cyclist Lindy Hou on self-motivation and not letting you hold you back
"I still think I am far from good, but I know I have the potential to be," she said.
"It's definitely challenging to devote yourself to a demanding, extreme endurance sport while trying to be a full-time high school student. I am strong, but there are still a lot of areas for improvement."
Bailee's strong work ethic is key to her success. "I train two or three times a day, except on Sundays when I do one long run," she explained. "Most days I have to wake up at 4am to train."
To become a great athlete, "sacrifices have to be made", she said.
Jason Ng, one of HK's top teen triathletes who could "barely" swim three years ago, gets real about sacrifices and his career goals
"I can't always balance my life the way I want to. I need to prioritise. I had to give up a lot of my weekends and down time for school work. I had to give up times with friends … I would choose to stay in Hong Kong when my classmates went on school trips, to train and race with my team.
"Some people find that really hard to do, but if you are fully invested in your sport, then it's unarguably the best choice to make."
In addition to intensive training sessions, Bailee raced against far more experienced triathletes early in her career, which meant she tasted defeat many times.
How Chelsea Hung overcame anorexia and became a better and stronger triathlete
"Hard work isn't enough," she said. "Because I'm so young in the triathlon world, I knew I had to dive head first into a lot of challenging races."
But it was all worth it, she added, because she loves her sport and enjoys the hard work and sacrifice that go with it, regardless of whether she wins or loses.
"I love the feeling I get during training and after finishing a race," she said. "The good days feel great, but pushing through the really tough days feel even more rewarding. To get to a race and know that you have put everything you possibly could on the line can be exciting and humbling."
Bailee's positive attitude towards losing has turned her into a real winner.
"I now have a lot of reasons to be proud of my career," she said. "I have finished in the top four in all of Asia for junior elite triathletes, I have been able to swim and keep up with the world's top elite female triathletes, and qualified for the Asian Games as well as the world championships.
Renaissance College gymnast Elizabeth Chan is good on the balance beam, and balancing her IB studies and training for Asian Games
"I not only want to make myself proud with my performances, but also Hong Kong and my team."
Another thing that has helped Bailee is her ability to drown out the haters.
"I hope people read this and feel the drive to follow their passions – whatever they may be," she said. "I had people tell me [a career in] triathlon is risky and unattainable. But those moments of not caring what everybody else thinks and taking a leap of faith become the most defining moments of your life."
18-year-old triathlete Oscar Coggins is giving up his British passport to represent Hong Kong at the 2020 Tokyo Olympics
Bailee is now enrolled at the University of Hong Kong, where she said she will be able to devote more time to training.
"I want to continue pursuing the triathlon dream for Hong Kong, and hopefully make it to the Olympics in 2024," she said.
"I have an amazing team, environment and coaches that can push me to hopefully make it to the elite level."
Bailee will be racing at the Asian Games in Indonesia this Sunday.
Bench notes
If you could describe yourself as an animal when racing, what would it be?
A shark – I am aggressive, but not always graceful.
What do you eat before a race?
The night before a race I normally always have pasta with Bolognese sauce and some vegetables. On the morning of my race, I'll have muesli, eggs, and maybe toast. But the most important thing is to drink water – hydration throughout the days leading up to the race is crucial.
Do you have any pre-race superstitions?
I really like the idea of having good karma going into a race.
Edited by M. J. Premaratne