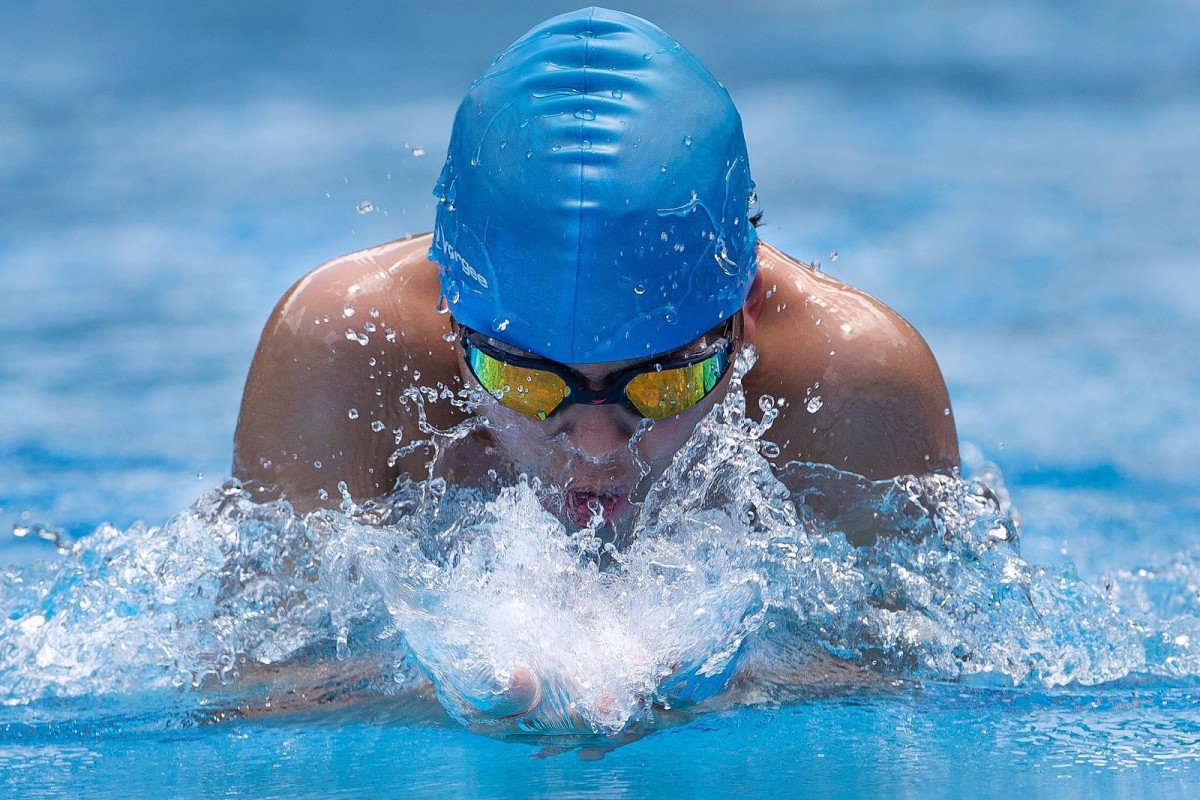 Thomas Budden, 14, in Sydney's Senior Summer Championships Speedo Heats in October.
Thomas Edison is America's greatest inventor. He is credited with developing the light bulb and motion picture camera. When he came under heavy examination from fellow scientists during his experiments, he famously said: "I haven't failed, I have just found 10,000 ways that won't work."
I have reflected on this quote in my attempts to improve my swimming results. Before moving from Hong Kong to Australia in 2014, I was a member of the Diocesan Boys' School swimming team. We trained hard under the guidance of our dedicated coaches, and enjoyed success at interschool and territory-wide swimming championships.
The many hours I spent in the pool meant that I was well prepared, both physically and mentally, for the start of the summer season at my new school in Australia. I swept the school championship in my first year and was named age champion and best overall swimmer at the interschool championship at the end of the season. My confidence was high and I was well placed to continue my success the following season.
Leading Lights: SIS student Yan Phu excels in both the practice and theory of sports, and says it helps her understand the world better
"Often wrong, never in doubt", would be an accurate description of my approach to the 2015 championship. A new boy had joined in our school and he was just as determined and skilled as I was the previous season. Regardless of your self-belief and encouragement from your coaches and family, you are always alone and cut off from your supporters when competing. You are left to deal with life on your own and lap times don't lie.
I finished the 2015 season with six silver medals and damaged self-esteem.
While struggling to deal with my "failure" – I was no longer the age champion – I was forced to face up to one of life's realities. There is always someone who may be faster, stronger, smarter, or cleverer than you. My grandfather reminded me of an important truth, something my father used to tell me from time to time: "The winners can laugh and the losers can please themselves."
What lesson did I learn from this experience? Well, there might be someone that is faster or stronger than me, but there will not be anybody that is better prepared.
In the following years, I dedicated myself to ensuring that I put in my best effort when it comes to training, competing and studying. "Don't count the laps, make the laps count" is a message that applies in and out of the pool.
Victoria Shanghai Academy swimmers tell us why you need to take on new challenges, and also not be so hard on yourself
It is important to remember that failure is an essential aspect of our development and progression as an individual. Failing at anything is a stark reminder and a wake-up call to improve yourself, a test of resilience that reminds you not to let failure define you.
When you fail, come to terms with it, acknowledge where you went wrong, and move on. Edison did not invent the light bulb on his first attempt; instead he was devoted to the process and through trial and error he was able to do what no one at the time thought possible. Success is achieved through failure!
Thomas Budden is a Year Nine student at Sydney Grammar School
Edited by M. J. Premaratne
Sign up the YP Teachers Newsletter
Get updates for teachers direct to your inbox
Subscribe to YP Weekly
Get updates direct to your inbox