After one bad race destroyed her confidence, the 17-year-old triathlete learned to care for both her physical and mental health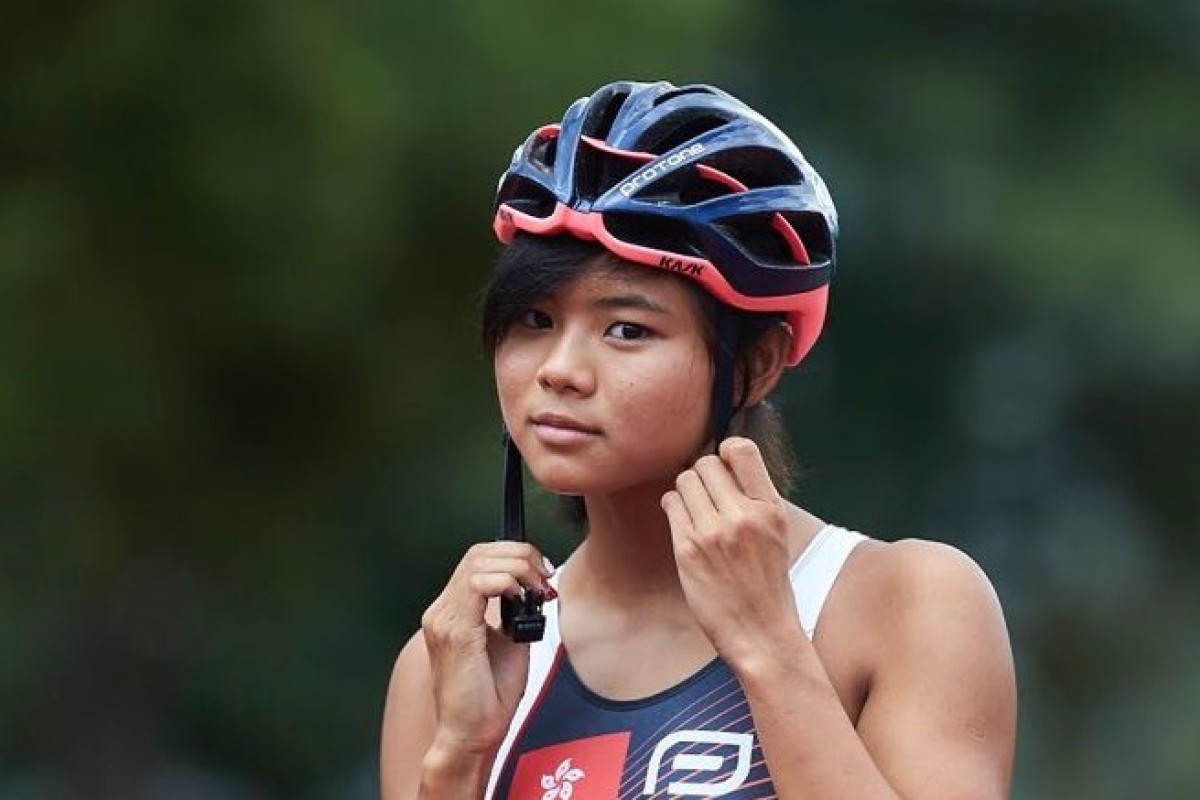 Teen triathlete Cheri Cho said missing the Youth Olympic Games wake-up call.
Sitting in front of me is Hong Kong junior triathlete Cheri Cho Wing-to, talking animatedly about her aspirations of taking part in her second Asian Games and becoming an Olympian.
Seeing her so confident and full of life, it's hard to imagine the 17-year-old was once plagued by doubts and insecurities.
It started in July last year, when Cheri finished bottom in a European tournament. Devastated by the result, she became increasingly critical of herself, and convinced that her weight and body shape was the reason her performance was not up to scratch.
From Naomi Osaka to Clark Kent Apuada: Top young athletes who made headlines in 2018
"That race crushed me," the Heep Yunn School student says. "I kept thinking I did poorly because I wasn't thin enough, I wasn't training hard enough, so I started eating less and less."
But restricting her diet only made her performance worse, because she didn't have enough energy to keep up with her intense training.
As her health deteriorated, she was deemed unfit to attend the qualification race for the Youth Olympic Games in October. Her lifelong dream of competing in a major world sporting event was shattered.
"Going to the Games was the ultimate goal of my career at the time, I sabotaged my own chances because I was not eating well."
Missing the Youth Games was a wake-up call for Cheri; she decided to open up about her struggles with her coach and family. She also sought help from a nutritionist, who created a personalised diet for Cheri. She now eats more carbohydrates, but she has to regulate her protein intake to ensure her muscles are growing effectively.
Don't count the laps, make the laps count
This new diet helped Cheri get back to her physical peak, and she was soon pursuing her dream of being a professional athlete.
She saw her first chance in August, when her coach, impressed with her progress, selected her as a reserve for the mixed team relay at the Jakarta Asian Games. She was the youngest member on the team, and although she didn't actually take part in the competition, it was an electrifying experience for the budding sports star.
"I never imagined going to such a major event, even as a reserve, at such a young age. Training alongside the senior athletes gave me an insight into how professional athletes prepare themselves physically and mentally for a big race."
HKU star triathlete Bailee Brown on why 'hard work isn't enough', and proves the importance of staying humble
Cheri combines the tips she's picked up from the professionals with elements borrowed from the theatre to warm-up before a tournament. A pep talk, followed by a bit of dancing, helps to calm her nerves and banish any self-doubt.
"I used to study drama, so I incorporated elements of their warm-up into my sport. I would tell myself 'Cheri, you can do this. Focus on the process and execute it', followed by dancing around a bit to take my mind off the competition."
While the Form Six student is exploring her options when it comes to university, she says it's likely that she'll stay in Hong Kong and enrol in a part-time programme, so that she can become a full-time athlete and pursue a degree in psychology at the same time.
"I have developed a training system here, so I want to stay," said Cheri, "I'm really intrigued by how the human mind works, especially after what I've been through. I hope through studying psychology, I can help myself."
Edited by Charlotte Ames-Ettridge