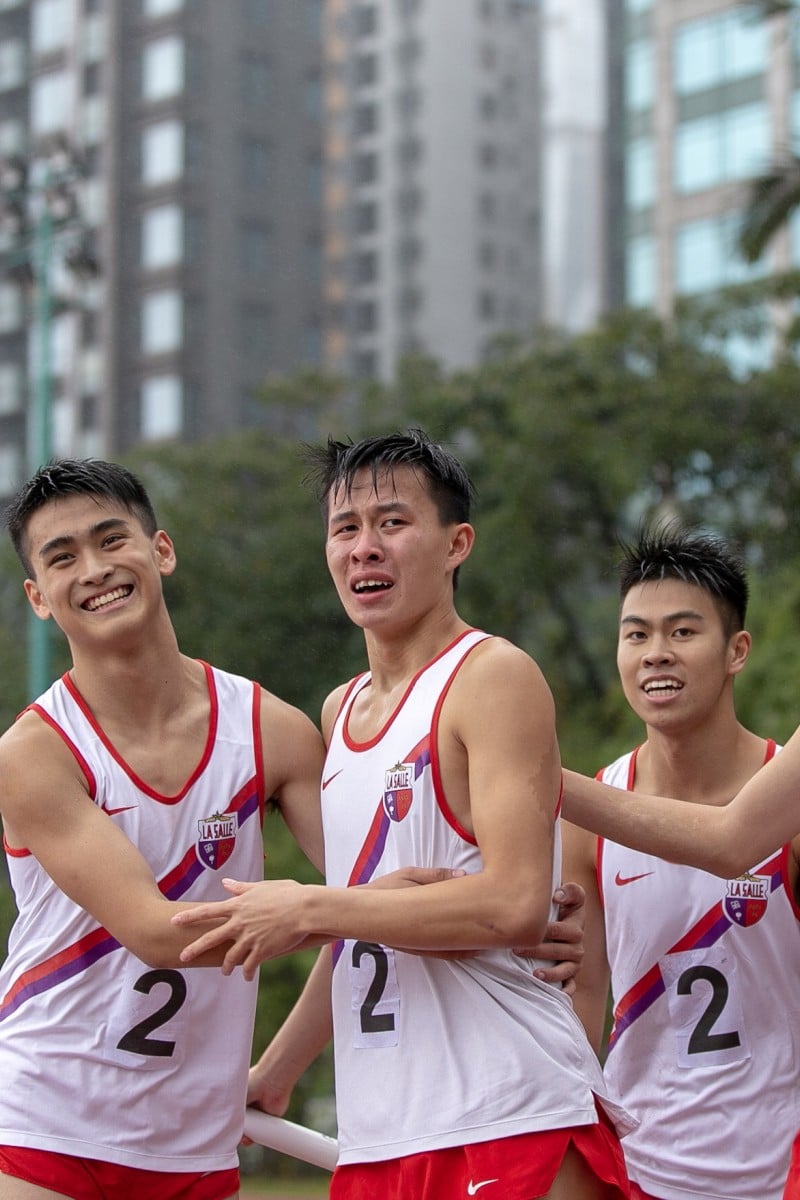 The boys' school beat long time rivals Diocesan Boys School, while Diocesan Girls held onto their winning streak, beating Good Hope School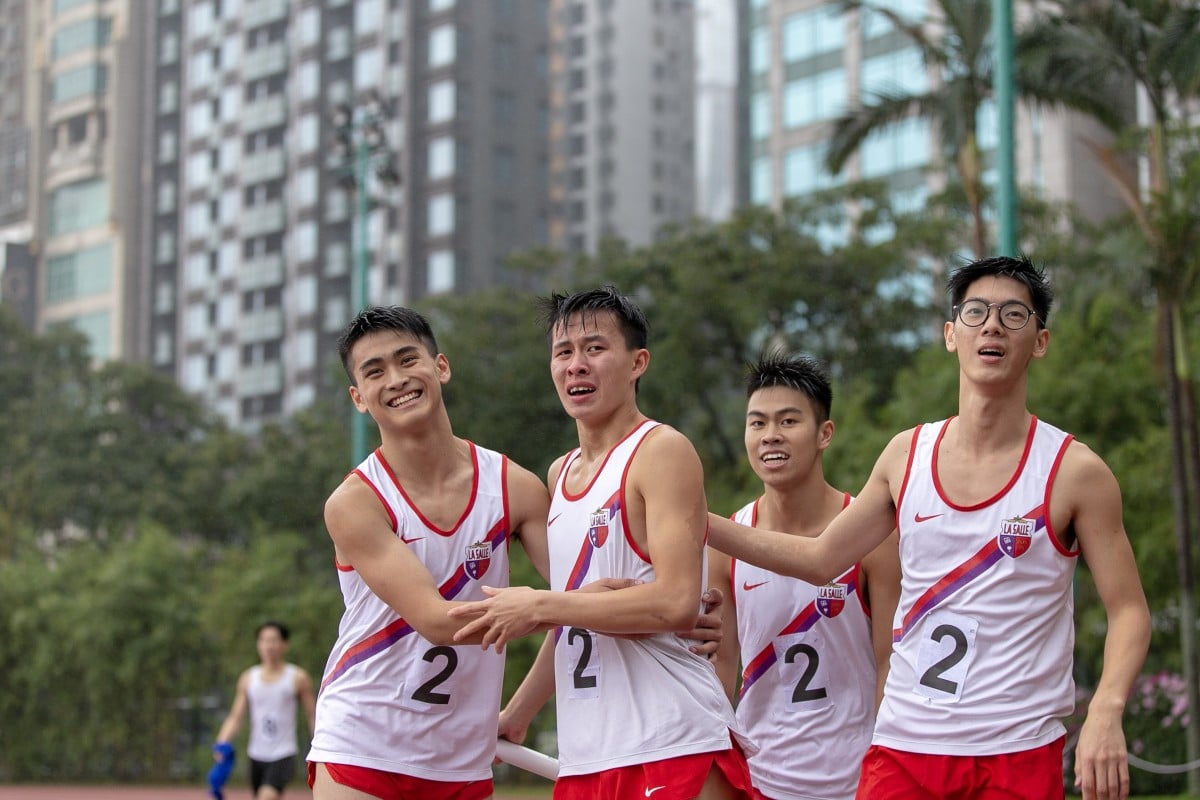 The La Salle College A Grade 4x400m relay team, who took the last gold medal for the school to secure its overall champion title.
La Salle College and Diocesan Girls' School were crowned overall champions at the Kowloon and Hong Kong Island Inter-school Athletics Competition (Division One) today. This marked La Salle's return to the throne for the first time in years, having lost to Diocesan Boys' School for the past seven years, while DGS seized its 13th consecutive title.
Hong Kong's top junior athletes gathered at the Wan Chai Sports Ground today for the grand finale of the three-day school athletics championship. In the boys' overall category, La Salle, who were down by 61 points after day two, salvaged 37 points in the afternoon by sweeping gold in all six relay events.
Three new records set by DGS and Good Hope School at the Kowloon and Hong Kong Island Inter-school Athletics Competition
With a total of 459 points, they defeated long-time rival and defending champion Diocesan Boys' School by 15 points to claim victory in the boys' overall category for the first time since 2012. Third place was taken by Hoi Ping Chamber of Commerce Secondary School, with 258 points.
"We really didn't think of winning the overall champion this year. We hadn't achieved this in the last six finals," said Chan Ching-fung, one of the La Salle team captains.
Tears poured down Ching-fung's face as he explained what today's victory meant to him and his school. He said the team had felt like they were always one step away from taking the trophy, and now that they had finally achieved their long-desired goal, it was like reaching an important milestone.
19-year-old long distance runner, Katy Tong, on beating an eating disorder and her own coach's record time
"This victory is something that deserves to be recorded on the La Salle College history book. We've been striving for this since day one and we finally did it," said the Form Six student, who described beating DBS in his last inter-school competition as a miracle.
Meanwhile in the girls' overall category, DGS held onto their crown as undefeated champions, with a total score of 462. Good Hope School failed to hang on to the narrow lead it had on day two and only managed to score 397.5 points, while third place went to Heep Yunn School with 380.5 points.
This year's competition saw the birth of 12 new records. The ones broken today included Girls' C-Grade 4x100m relay, 50.33s by DGS; Girls' A-Grade 4x100m relay, 48.85s by Good Hope; Girls' A-Grade Discus (1kg), 36.76 metres by Janice Chan of Good Hope; Boys' C-Grade 4x400m relay, 3:39.74 by La Salle; Boys' C-Grade 800m, 2:06.64 by Matthew Slattery of La Salle and 2:07.55 by Chu Lok-yin of St Stephen's College and Boys' C-Grade 1500m, 4:30.03 by Chau Hoi-yeung of Wah Yan College (Kowloon).
Sign up for the YP Teachers Newsletter
Get updates for teachers sent directly to your inbox
Sign up for YP Weekly
Get updates sent directly to your inbox