Formula Three racer Sophia Floersch is ready to return to the track after recovering from THAT Macau Grand Prix crash last November
Just four months after a horrific crash, as promised, the 18-year-old is more motivated than ever to return to F3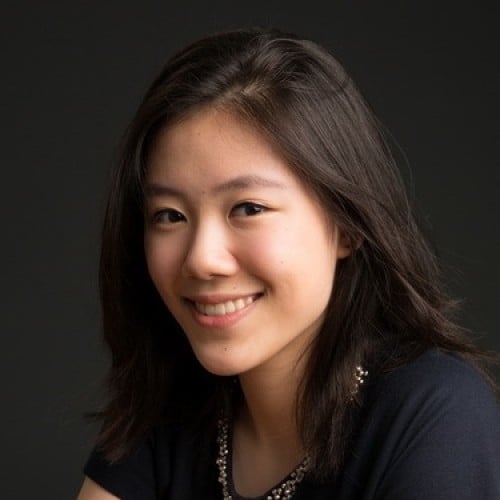 Veronica Lin was a junior reporter for Shenzhen Daily before joining SCMP Young Post in 2012. She left the Post in 2020.
Sophia is determined not to let the crash put her off from chasing her dream.
In a fraction of a second, Sophia Floersch's car flew off the racetrack and into the photographers' stand, leaving her with a broken back, and shards of bone so close to her spinal cord that one wrong movement could have paralysed her for life.
The video of her crash during last November's Macau Grand Prix went viral. Sports fans marvelled at the fact that she was still alive. But Sophia was quick to let her fans know on Twitter that she was fine and would soon be going in for surgery.
A few days later, the 18-year-old was out of hospital and vowing to return to Formula Three. She's now training for her next competition, which she hopes will be in May. Young Post caught up with her by phone ahead of her comeback.
Sophia told us that every minute detail of her last race is etched in her memory.
Teenage F3 driver Sophia Floersch flies home to Germany for further treatment after horrific Macau Grand Prix crash
"During my final race, I wanted to overtake him [the other car] after a 1.5 kilometre straight run," she says. "He decelerated a lot before the braking point, and I completely lost control of the two wheels on the left side – that's the moment when I knew that nothing was in my control anymore.
"Everything that followed happened so fast, with all the marshals and on-site paramedics rushing to my side."
"When I landed near the tyre barrier, there were fire extinguishers in my face, and then the pain started kicking in and got worse over time," she adds. "[The paramedics] rushed me to the hospital and asked me a million questions.
"It was a big miracle, as my C7 [one of the neck bones] was completely shattered, with some parts of the fracture already touching the nerves," she says.
After the Macau Grand Prix horror crash and 11 hours of surgery, Sophia Floersch vows she's 'going to come back'
She believes the frame of her car, and other safety gear, like her seat belt, protected her lower body, and her helmet prevented her neck from snapping.
Sophia would have been forgiven if she had never wanted to set foot in a racing car, but her brush with death has only spurred her on.
"The accident didn't change me at all – if anything, it had a positive impact on me."
Macau Grand Prix crash leaves teenage driver Sophia Floersch with a fracture spine as car flies off track through fence
When she watches the video of her crash, it doesn't fill her with the same horror that it does everyone else.
"When I watch it now, I don't think it was me crashing into the tent, because it didn't feel like it was that bad from inside the car," she says. "This just shows how safe the cars are these days."
Perhaps another reason why Sophia can't seem to give up racing is because it's in her blood. Her father loves go-karting and introduced the sport to Sophia when she was four. She took part in her first race three years after that.
"While most kids in Germany were doing other sports on the weekend, I was always racing on the tracks," she says, adding that she moved on to racing touring cars after she turned 14.
La Salle College takes the crown at Kowloon and Hong Kong Island Inter-school Athletics for first time in seven years
Still, racing tends to be a male-dominated sport, and Floersch says she has always been the odd one out in her hometown. "In Germany, it's not normal for girls to race, as it's more of a masculine sport, but I was lucky that my parents agreed to it. Besides, I never thought it couldn't be done [by a girl]."
Since becoming a professional athlete, Floersch has been dominating the headlines with one win after another. Despite the crash, her dream still remains the same: to win a Formula One race.
"I'm more motivated than ever."
Edited by Charlotte Ames-Ettridge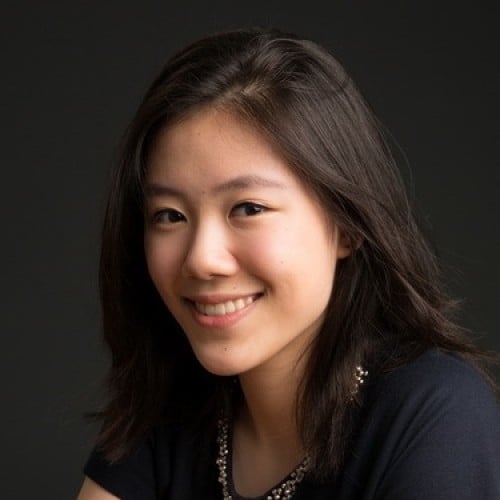 Veronica Lin was a junior reporter for Shenzhen Daily before joining SCMP Young Post in 2012. She left the Post in 2020.