The 15-year-old Belilios Public School student tells us how the sport helped her overcome a life-threatening disease and a learning difficulty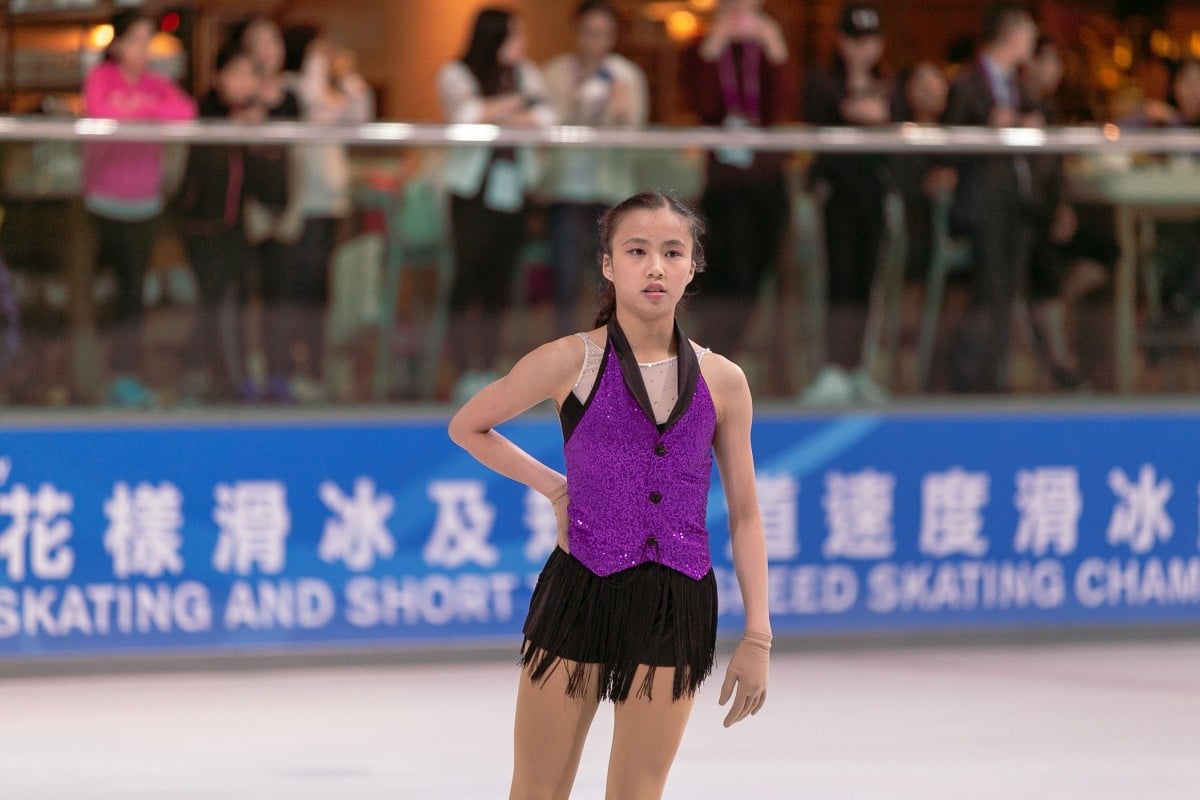 Anissa won a bronze medal for Hong Kong at the 2nd National Youth Games last month.
Those familiar with the local figure skating scene will know the name Anissa Chow Hiu-yau. Anissa recently won a bronze medal at the 2nd National Youth Games in China's Shanxi province last month, and is considered one of the best junior skaters in Hong Kong. Behind her success, however, is a compelling and inspirational story that not many people, even skating fans, know.
Like many professional athletes, Anissa makes her sport looks effortless as she glides, jumps, and spins in the air. You'd never guess that the 15-year-old fought a tough battle against kidney cancer, a rare disease in children, when she was just a year old.
"I was the second case in Hong Kong. Luckily after [doctors removed] my right kidney, I survived the cancer," she told Young Post when we spoke to her during the Hong Kong Figure Skating & Short Track Speed Skating Championships at Festival Walk last Tuesday.
Anissa's doctors advised her parents that she should do more exercise, so she followed in her elder sister's footsteps and picked up figure skating.
Not long after she was able to celebrate her victory over cancer, though, Anissa was met with another obstacle in her life. The Belilios Public School student was diagnosed with dyslexia, a common learning difficulty that affects a person's reading, writing, and spelling. Her dyslexia meant she struggled to keep with her classmates at school – but here, too, sport seems to have helped her overcome the impossible.
According to Anissa, her dyslexia went away after she started practising her spins on the ice. "I've asked my doctor if it had anything to do with figure skating," she said. "He said there's no scientific proof, but that it's possible."
If nothing else, figure skating has done wonders for Anissa's health – but too much of a good thing can still be harmful. The Form Four student said her ever-increasing time spent training puts strain on her remaining kidney, which might potentially take a toll on her health.
"I have early morning and late night practices, so I don't have a lot of time to rest, which is bad for my kidney," Anissa said. "But the doctor said I can still keep going for now, so I'm not slowing down."
Since February, Anissa has taken part in four back-to-back skating competitions, including the 1st Winter Children of Asia Games in Russia, and the Asian Junior Figure Skating Challenge 2019 in Thailand. She said she hadn't performed to her usual standard at the Hong Kong Figure Skating & Short Track Speed Skating Championships last week because of tiredness. Nevertheless, she still managed to win the junior ladies champion title to cap off her fruitful season.
Reflecting on her performance in the past year, Anissa, who is also one of the finalists of this year's Student of the Year Sportsperson Award, told Young Post she is pleased with her improved stress management, and the fact that she can still find a way to balance both schoolwork and her hectic training schedule.
In the coming months off the ice, Anissa is looking forward to taking time to recover from a thigh injury which she received at the Inter-School Athletics Championships in March, as well as learning two new sets of choreography in Japan.
"It'll be my first time learning from a Japanese choreographer," she said, excitedly.
"Time is really tight though. I only have a few days to learn [the routines], but I'm excited to try something new."
Anissa has come a long way – from cancer survivor to star teenage figure skater. She said she hopes her story can inspire young cancer patients to be fearless and always have hope in recovering, even from the deadliest of diseases.
"My doctor has shown some of my skating footage to other young patients. I want to motivate them not to give up and inspire more people with my experience."
Edited by Nicole Moraleda
YP EXCLUSIVE: Russian figure skater Alexandra Trusova talks about training to become a champ, and landing THAT historic quad Lutz at the ISU Junior Grand Prix
Sign up the YP Teachers Newsletter
Get updates for teachers direct to your inbox
Subscribe to YP Weekly
Get updates direct to your inbox