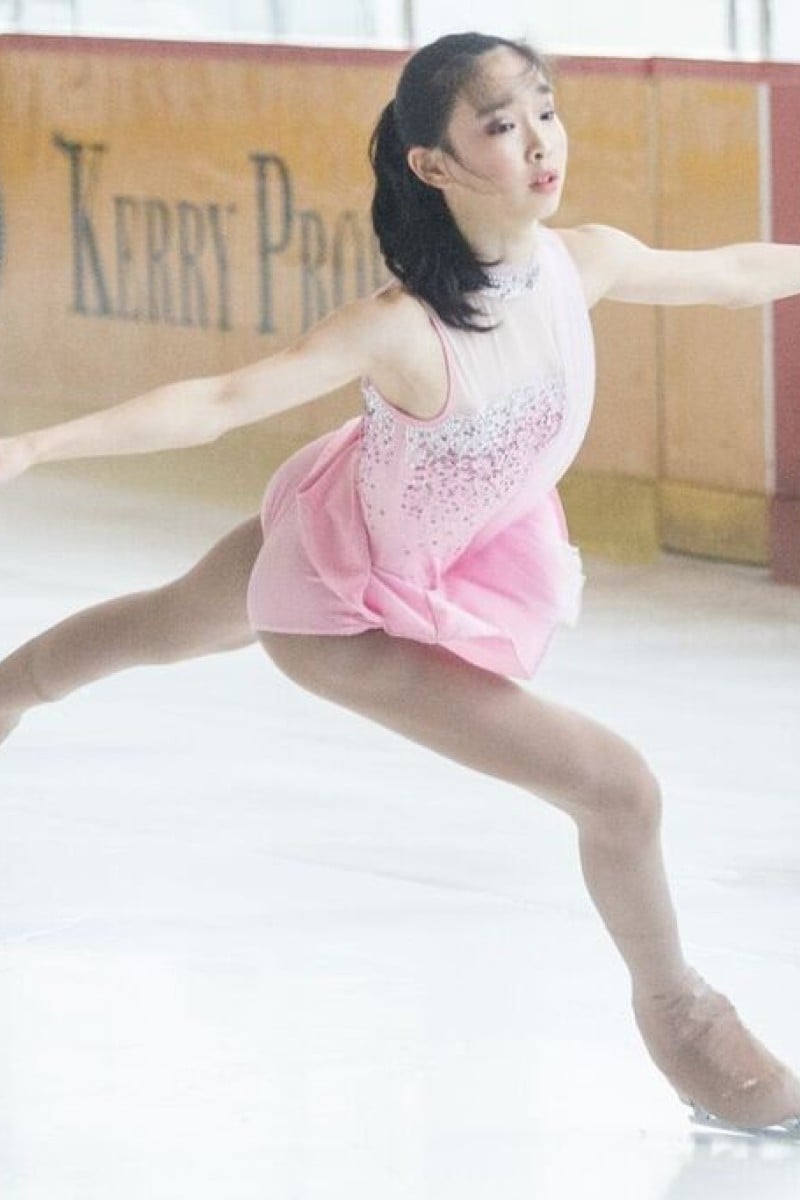 Rising skater Nicole Chan is no stranger to physical injuries. But as she tells Young Post, it's overcoming the mental blocks and fears of falling down again that are the hardest to conquer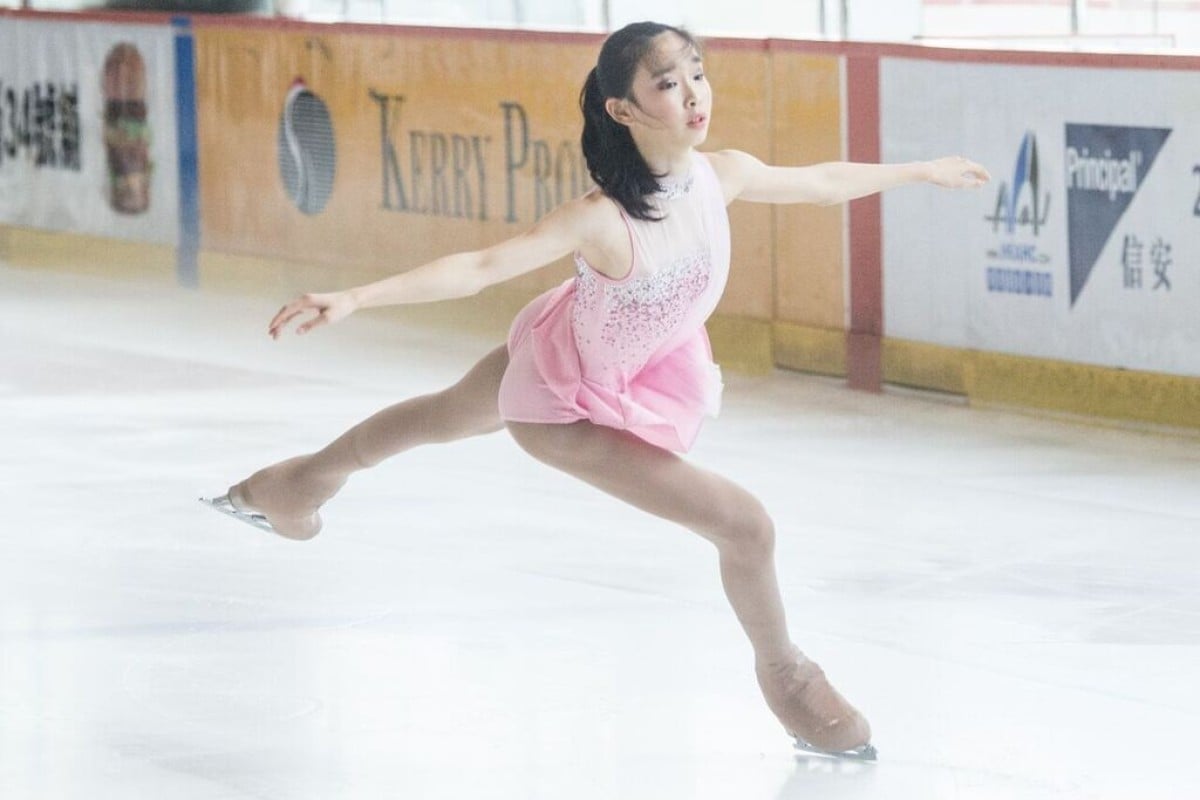 Nicole knows the mental game is key.
Few people know how it feels to be a sports star at just 14 years old, but for Nicole Chan Tsin-nam, it has made her wise beyond her years.
The Renaissance College student discovered her passion for figure-skating when she was six. Since then, she has developed an admirable work ethic and overcome a series of setbacks to become the accomplished skater she is today.
Nicole won the Hong Kong National Championship trophy in the Girls' Advance-Novice category both this and last year. But for her, the greatest joy of figure skating has nothing to do with winning trophies.
"My favourite aspect of figure skating is the ability to glide; feeling the wind on your face and your blades crunching off the ice is amazing," said Nicole, who added that she enjoys skating while music plays, and telling a story to the audience.
"It's only when I'm skating that I can express myself freely".
It hasn't always been smooth sailing for Nicole, who suffered a badly sprained ankle last year. She didn't let this deter her, however, and her proudest skating achievement came after her return from an injury.
"After I twisted my ankle, I was off the ice for around three months," explained Nicole. "I only had two months to train for the 2017 FBMA Trophy in Abu Dhabi – a very prestigious competition – and I ended up getting third place".
Even greater than physical setbacks, however, are the mental obstacles figure skaters must overcome. "We call these 'mental blocks' in figure skating," Nicole said. "When you fall really hard on a jump, your body remembers. This is the most difficult and frustrating part of the sport, because even though you know you can do it, your body becomes frozen in fear right before you do a jump."
She experienced this during this year's Asian Open Figure Skating competition, a contest she had high hopes for.
"I 'popped' a jump [to hesitate during a jump and do fewer rotations than planned] and ended up doing a double spin instead of a triple," explained Nicole. "Then, because I was thinking about the jump I popped, I fell on the jump that came right after it; a jump that should have been easy for me."
Luckily, Nicole has moved on with the help of her coach who told her, "Competitions are just a learning experience and a chance to reflect". She is looking forward to representing Hong Kong at the ISU Junior Grand Prix of Figure Skating in Croatia from September 27-30.
In the summer, Nicole dedicates herself entirely to figure skating and frequently trains overseas. During the school term, however, finding time to train becomes much more difficult.
"I normally train in the morning, then go to school and train again at night," explains Nicole. "It is much more tiring, especially mentally, compared to the summer."
Nicole had some advice for other young aspiring skaters who may be experiencing similar difficulties: "You have to truly love what you are doing. If you don't, then it will be hard to continue during the tougher times. As Vincent Van Gogh once said, what is done in love is well done".
Sign up for the YP Teachers Newsletter
Get updates for teachers sent directly to your inbox
Sign up for YP Weekly
Get updates sent directly to your inbox