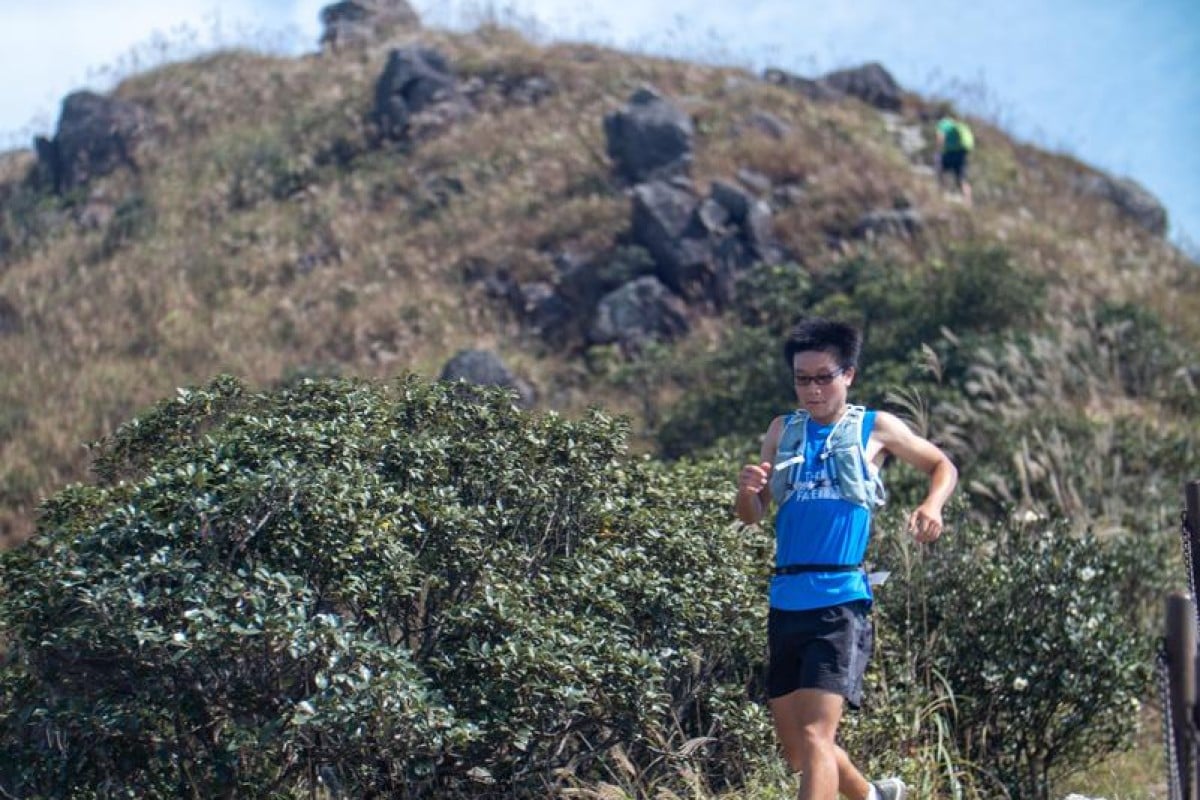 Vincent Ng Wai-hei's talent and effort have earned him sponsorship to take part in trail running races in Europe next year.
Growing up in a concrete jungle, many Hong Kong teenagers may overlook the beautiful natural landscape that surrounds the tower-studded city. 
But not local trail runner Vincent Ng Wai-hei, who started conquering the city's highest peaks before he reached his teens. 
The 20-year-old first discovered his passion for hiking during the summer before he entered secondary school, when he and his parents would explore different trails every weekend.
This teen runs 5km every morning ... as a warm up
The then Form One student later joined his school's athletics team as a runner, but the repetitive training sessions on the tracks were not to his taste. He wanted to spice things up. Then it hit him – why not combine his two favourite sports, running and hiking? 
That's how Vincent got into trail running, a sport which allows him to enjoy the speed of running and, at the same time, take in gorgeous views of the city. 
"Trail running is a refreshing sport, as each route is different," Vincent says.
"It's even more interesting in Hong Kong, because the mountains are so close to the urban areas. It's like [switching between] two different worlds in the blink of an eye."
Vincent, who studies environmental science at Hong Kong Institute of Vocational Education, is one of the youngest runners in local trail running races, as most of his competitors are in their mid-20s or 30s. 
But the self-taught athlete has proven that he won't be held back by his age. Earlier this month, Vincent was crowned the champion of the Youth Series in the inaugural MSIG Youth Trail Running Development Programme, after making a clean sweep of all four legs of the trail series that began in January. 
His victory also came with a sponsorship that will send him to Europe next August, where he will have the chance to take part in longer, more arduous races. 
"I'm really excited to race in Europe. The mountains are much higher, and the trails are longer, so it will be more challenging," he says. 
Sha Tin College student lives out his Star Wars dreams through fencing
With less than a year to prepare for the race, Vincent  knows exactly what he needs to do – find the right trails for training and add more hours to his existing 15-hour weekly practice.
The Year Two student explains he needs to practise more on natural trails that resemble those in Europe, rather than on man-made ones that are commonly found in Hong Kong.
More importantly, he has to be cautious while training to make sure he does not repeat a costly mistake he made three years ago. Vincent describes to Young Post how he once severely sprained his ankle while rushing down a flight of wooden stairs. The injury forced him to stop running for almost a year. 
"It was the biggest slump in my career. I could barely walk, and it was so painful to watch others compete while I couldn't," Vincent recalls. 
DBS runner wants to be Hong Kong's long-distance Olympic hope
"Now I know it's better to maintain a consistent pace throughout the race, instead of speeding up when I go downhill, because it is so easy to get injured that way," he says.
Next year's race in Europe is a chance for Vincent to see where he stands in the international trail running scene, where Hong Kong runners have long struggled to make a name for themselves.
Yet a historic breakthrough by Wong Ho-chung, who became the first Hongkonger to finish in the top 10 at the prestigious Ultra-Trail du Mont-Blanc (UTMB) in August, has given Vincent hope that one day he, too, can become a world-class trail runner.
"What I most admire about Wong is not just his race result, but also how he has managed to balance both sport and a full-time job," he says. 
"I really hope that, one day, I can participate in the UTMB and achieve an impressive time." 
Sign up the YP Teachers Newsletter
Get updates for teachers direct to your inbox
Subscribe to YP Weekly
Get updates direct to your inbox