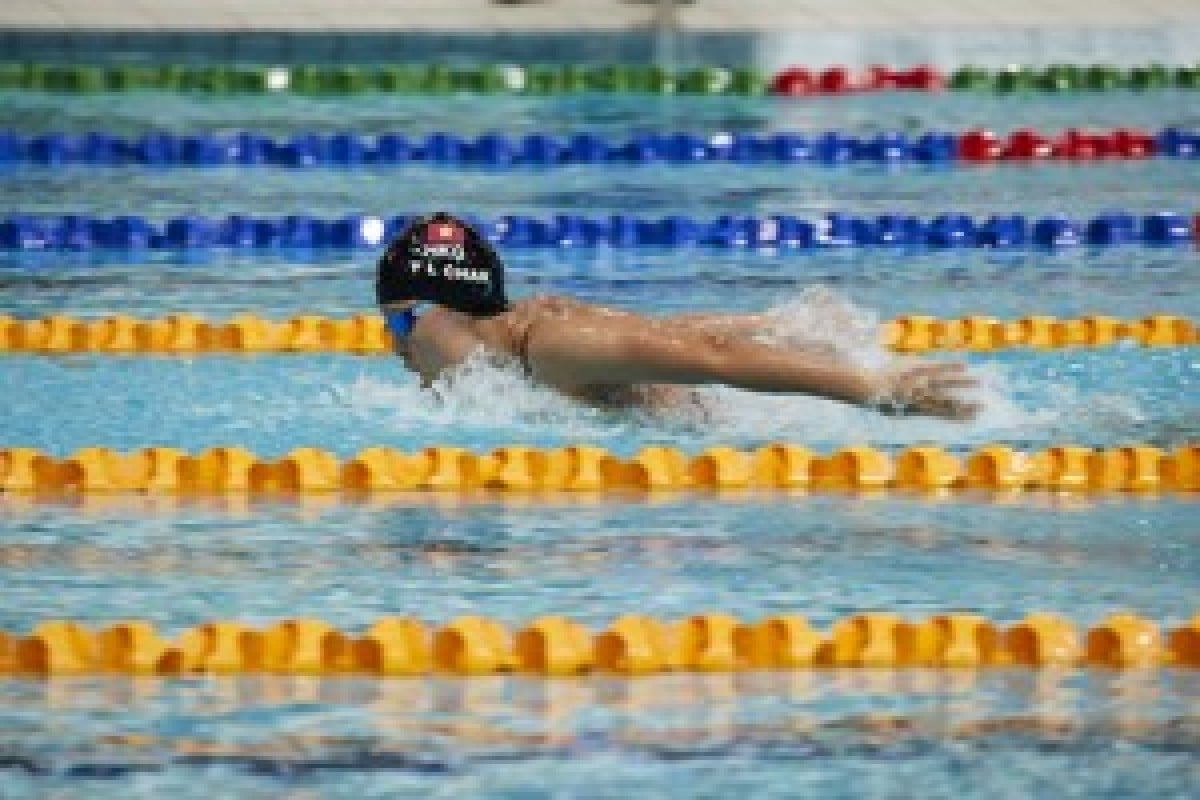 Chan Yui-lam, swimmer, Most Promising Junior Athlete 2019
The Hong Kong Sports Institute (HKSI) announced the winners of the Outstanding Junior Athlete Awards 2019.
14-year-old Fu Huan in Billiards was named Most Outstanding Junior Athlete after his silver medal in the Boy's event U17 at the World Juniors 9-Ball Championships 2019. He is the third athlete in billiards to win the award, after Cheung Ka-wai in 2015 and Robbie Capito in 2017.
The Most Promising Junior Athlete Award went to Chan Yui-lam in swimming. Yu-lam, part of the Hong Kong Sports Association for Persons with Intellectual Disability (HKSAPID), won two gold medals in the S14 Women's 50m Butterfly and S14 Women's 200m Butterfly at the 2019 INAS Global Games. She also won a bronze medal and set a new Asian record in the S14 Women's 100m Butterfly at the 2019 World Para Swimming Championships.
The HKSAPID, which submitted a total of eight successful nominations in 2019, was awarded the Most Supportive National Sports Association.
An additional 11 junior athletes from nine other sports were also recognised as Outstanding Junior Athletes for the fourth quarter of 2019.
The recipients are Cheng Sin-yan and Jason Gunawan (Badminton); Robbie Capito and Fu Huan (Billiard Sports); Lee Sze-wing (Cycling); Yu Ka-po (Kart); Chow Hiu-yau (Skating); Sebastian Nothhaft (Tennis); Poon Yat (Table Tennis); Chan Yui-lam (Swimming –HKSAPID) and Wong Ting-ting (Table Tennis –HKSAPID).
A sports programme in California gives teenage athletes with disabilities a chance to shine
In addition, five athletes were awarded the Certificate of Merit for this quarter, including Ma Hok-him and Leung Tsz (Dance Sport); Wong Chi-hin (Life Saving); Chan Chung-yin and Lee Tsz-ching (Taekwondo). Lau Wing-tung (Life Saving); Gabriel Ching (Kart); Sum Sze-ching (Qigong); Chung Ka-yau and Ho Tsz-ling (Squash) were also recognised for their hard work.
The award was sponsored by the Sports for Hope Foundation and supported by the Sports Federation & Olympic Committee of Hong Kong, China (SF&OC) and the Hong Kong Sports Press Association (HKSPA).
Sign up for the YP Teachers Newsletter
Get updates for teachers sent directly to your inbox
Sign up for YP Weekly
Get updates sent directly to your inbox