Hong Kong figure skater Kahlen Cheung on how famous Spider-Man quote applies to her sport
The Sha Tin College student explains how 'With great power comes great responsibility' also relates to skating 

While she had big plans to reach the Youth Olympics, they were interrupted by the coronavirus pandemic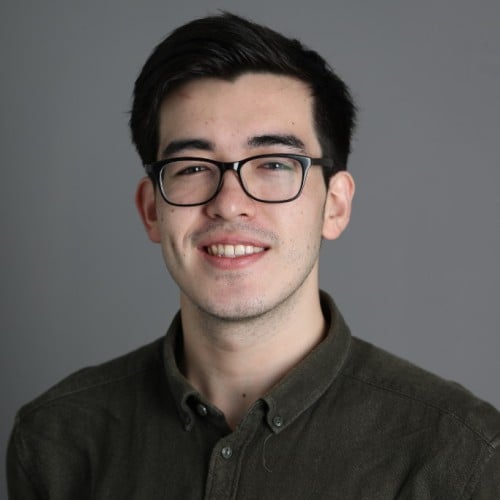 Andrew McNicol is a sports writer with a particular interest in football, rugby and mixed martial arts. He also enjoys covering local athletes and niche sports in the region. He has a master's degree in Media and Communications Governance from the London School of Economics and Political Science.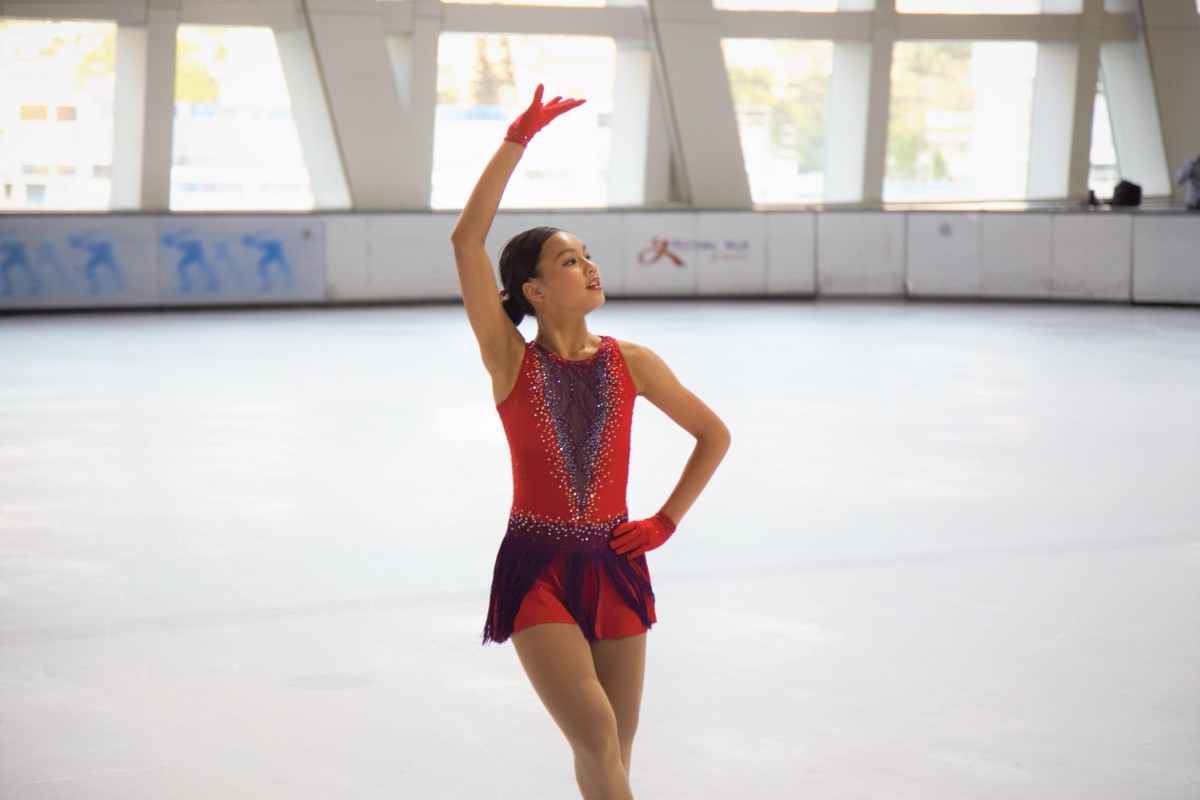 Performing in front of a home crowd makes her more confident, says teen skater Kahlen Cheung.
One of Hong Kong's most promising figure skaters often thinks of Uncle Ben from the popular Spider-Man comics. "'With great power comes great responsibility'. I think Uncle Ben's quote really relates to skating," says 16-year-old Kahlen Cheung Cheuk-ka, who studies at Sha Tin College.
"When you do jumps or spins, you have a lot of power and energy, but that's nothing without control and responsibility. You can't overpower it, or else you go sideways, or fall and hurt yourself badly. You have to counter everything with control."
Kahlen returned from Estonia in February after she and 47 of the world's other top ladies juniors battled it out at the International Skating Union (ISU) Junior World Figure Skating Championship.
A disappointing performance in the short track meant she could not advance to the next day's event. But Kahlen never loses focus – she went straight back to training.
UCLA student and Hong Kong figure skater Harrison Wong Jon-yen skates with the best
"I was really confident and all my jumps and spins were solid, but I didn't do as I expected to. I was disappointed because this competition helps the country you're representing get spots for next season's junior Grand Prix. I could only get three spots instead of five or seven," says Kahlen, who is on a three-year International Baccalaureate course designed to help student athletes.
"I don't usually say this but I want to make it to the bigger leagues to make my mark in the figure skating industry. Not only would it help me, but it can help Hong Kong. I feel a lot of people undermine Hong Kong, and there could be two or three people who could make a statement in the figure skating industry here. It would make a really big change."
Last year, she recorded all her personal bests, including a superb score at the Junior Grand Prix in France in August.
Kahlen started skating at the age of three, but didn't start seriously until eight or nine.
"I was getting to a place where I wanted to be," says Kahlen, who received her first over-50 score in the short programme.
"I skated a clean short programme and was really hyped because that was one of the competitions that can get you to the Youth Olympics. It was really memorable for me. Now it's about stopping these dumb mood swings and getting my act together when I don't feel like it."
Reaching international competitions of any sport is something to be celebrated by all Hongkongers. Kahlen, who tends to be her own worst critic, explains that she must change her mentality to be at the top.
"A bad trait I have is definitely my mood swings. I don't usually get them if I'm not skating, but it's partly because of the pressure I put on myself," she says. "I want it so badly and if I can't get it, I think 'I'm a failure' or 'I should be able to do this but I can't'. It takes time to learn to only focus on the positive stuff and not let the negative things block you. The good thing is I get excited really easily and like to hype up my friends no matter how good or bad they're doing.
KGV student Kaka Wong balances gymnastics, IGCSEs and sleep
"My goal this season was to make it to the Youth Olympics, and after going to two Junior Grand Prix I realised I would have to up everything for the second – to take a bunch of risks and hope for the best. And I crumbled in that competition, it was so bad. It kept getting in my head, and after every single competition I would get lower and lower into this hole.
"Now I'm just trying to get myself out of it. It's a learning curve – I have to go through it – and as my coach says, 'trust the process'."
Kahlen is coached by renowned US figure skater Craig Heath, who takes a special interest in guiding Hong Kong's top skating talents in his school in Idaho, in the United States. The pair met almost a decade ago after former US national champion Heath spotted Kahlen at her home rink in Festival Walk.
"My mum brought me to the ice rink when I was three and I skated there – not seriously – until I was eight or nine," she recalls. "That's when I met up with Craig and it became more serious. I went to ISU competitions and we started working on goals. I appreciate everything he's done for me. I don't think any other coach would do so much for his or her student. I really appreciate that."
Both Heath and Kahlen had big plans for Hong Kong skating this year, if the world had not succumbed to the Covid-19 outbreak. Competitions such as the Four Continents Figure Skating Championships, the Asian Open, and the various junior world championships and Grand Prix events are likely to be on hold, but once the outbreak is over with, it will be full skates ahead.
"Hong Kong has advanced so much in figure skating in the last couple of years," says Kahlen. "My goal is to get really good scores and to make a statement for Hong Kong figure skating." Her biggest statement could come in Beijing at the 2022 Winter Olympics.
For this Harrow International School student, football is more than just a sport
Favourite athletes: Alena Kostornaia and Nathan Chien. Nathan is so well known and he's so good. I've been looking up to him for a couple of years. I got to do a show with him and got to see him perform under the spotlight. It was nervewracking, I feel like there's a big distance between me and him.
Favourite food: It's definitely something along the lines of dessert. I prefer anything sweet like ice cream or cake.
Favourite hobby: I love to cook and bake. I like to find recipes online then twist them to make them my own.
Favourite Marvel character: Spider-Man. The actor is cute, he has a great heart, and he is so good at acting. I know it's cheesy but he makes me smile.
Sign up for the YP Teachers Newsletter
Get updates for teachers sent directly to your inbox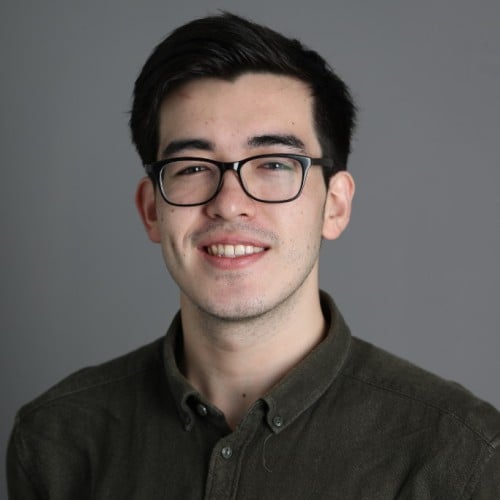 Andrew McNicol is a sports writer with a particular interest in football, rugby and mixed martial arts. He also enjoys covering local athletes and niche sports in the region. He has a master's degree in Media and Communications Governance from the London School of Economics and Political Science.
Sign up for YP Weekly
Get updates sent directly to your inbox