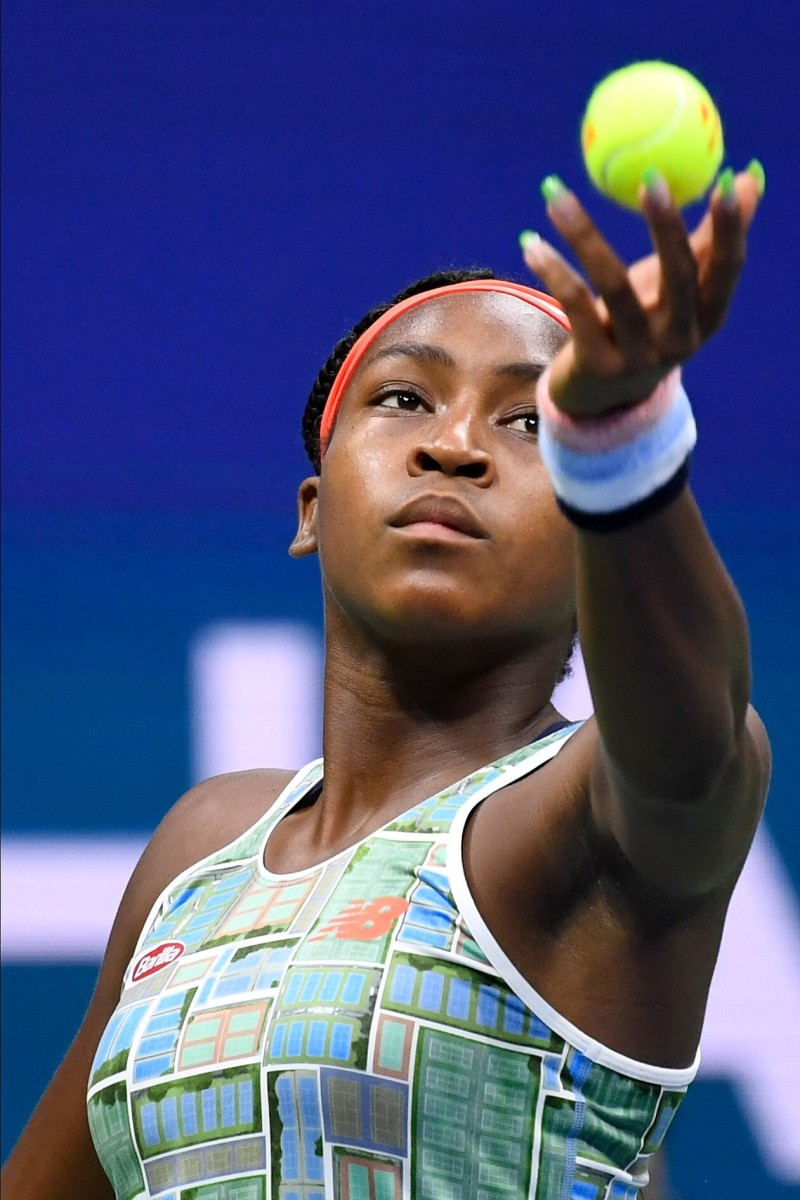 The 16-year-old athlete showed her support for the Black Lives Matter movement on TikTok, Twitter and Instagram

She's speaking up following the killing of George Floyd by police, as protests are being held across the US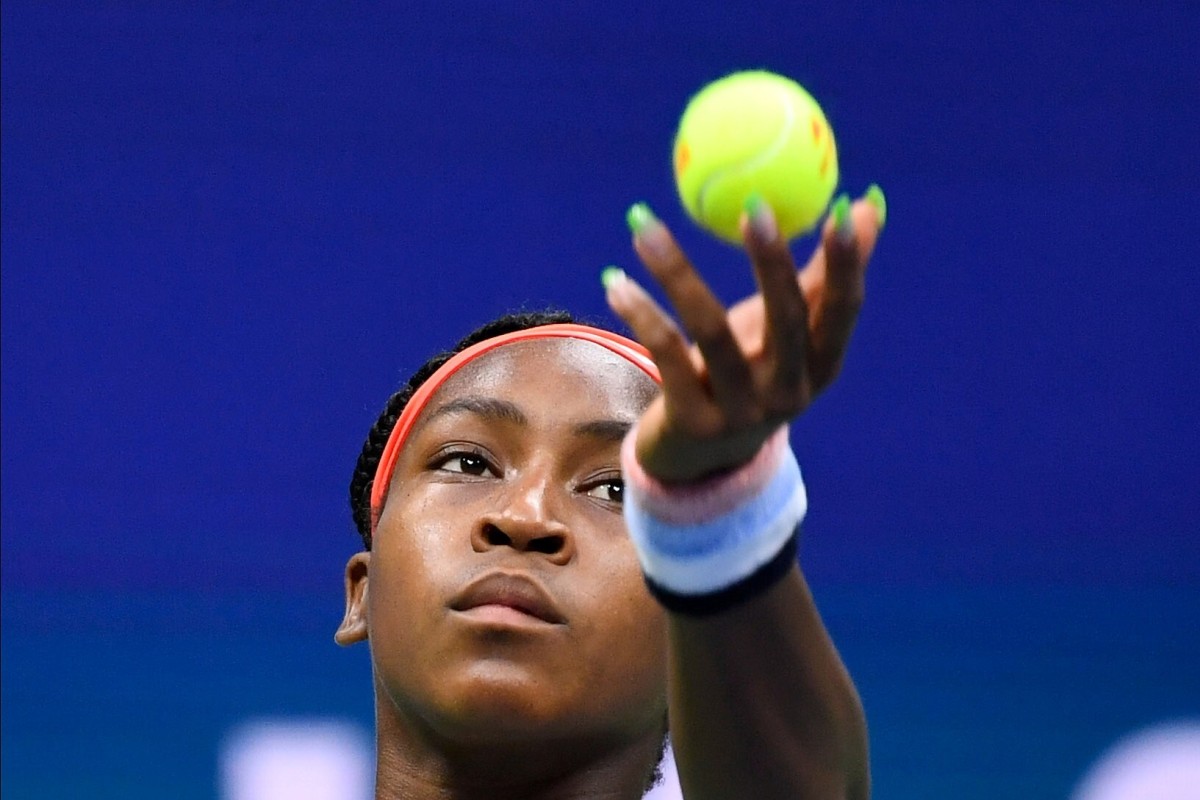 Coco Gauff of the USA serves to Naomi Osaka of Japan in the third round on day six of the 2019 U.S. Open tennis tournament at USTA Billie Jean King National Tennis Center. She has recently spoken out about the Black Lives Matter movement. Mandatory Credit: Robert Deutsch-USA TODAY Sports/File Photo
Without uttering a word, the teenage tennis superstar Coco Gauff of Delray Beach has delivered a dramatic statement about killings of African Americans.
Gauff, 16, posted a powerful video Friday on the TikTok video app in the aftermath of the death of George Floyd, who was killed last week by a Minneapolis police officer.
As dramatic music begins playing, Gauff, who is wearing a black hoodie, turns slowly to the camera as words appear on the screen explaining, "This is why I am using my voice to fight against racism."
Images of African-Americans killed in recent years, some at the hands of police, then appear.
The images start with Floyd and include Ahmaud Arbery, killed in Georgia by a white father-son team; Eric Garner, killed by New York police using a chokehold; Trayvon Martin, the Miami Gardens 17-year-old killed in 2012 by a neighborhood watch volunteer in the central Florida city of Sanford; and Freddie Gray, who died of injuries sustained while in Baltimore police custody.
Martin was wearing a black hoodie when he was killed by George Zimmerman.
In addition to the seven people whose pictures were shown, the video said Gauff is speaking out on behalf of "countless others."
Gauff then appears again and silently raises her hands as words cross her image asking, "Am I next?"
As the video fades to black, it says "I am using my voice. Will you use yours?"
A guide to the demonstrations in the US and Black Lives Matter
Along with the video, Gauff added the message "All lives will not matter until black lives matter" to the TikTok post.
She reposted the video to Twitter, adding the hashtag #blacklivesmatter.
On Instagram, Gauff posted an array of 24 faces of black people who have been killed.
"When will it stop? When will we be seen as human and not a threat? Rest in Peace to all of the beautiful souls whose lives were ended short due to racism. All lives will not matter until society proves they actually care about black lives," she wrote.
'You can't curse, dad!' says teen tennis star Coco Gauff
The Instagram post had more than 68,000 likes on Sunday.
The video has had more than 20,000 views on TikTok and 119,000 views on Twitter.
In 2019, Gauff became the youngest qualifier in Wimbledon history at age 15. She took the tennis world by storm, winning her way into the fourth round, before losing to eventual champion Simona Halep. Later that year, she made it to the third round at the U.S. Open.
Sign up for the YP Teachers Newsletter
Get updates for teachers sent directly to your inbox
Sign up for YP Weekly
Get updates sent directly to your inbox