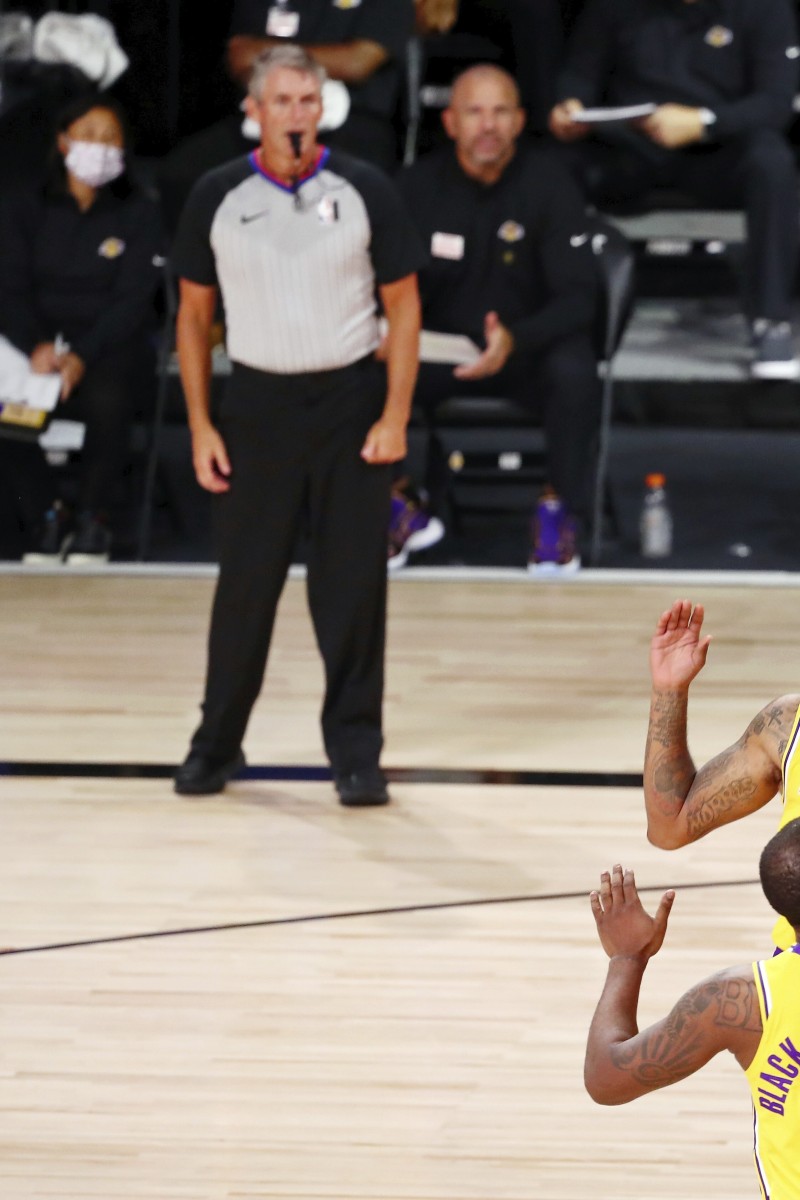 The Disney Covid-19 quarantine bubble is in full swing as teams play for a high seed position in the postseason

We look at key role players that could swing a series in their team's favour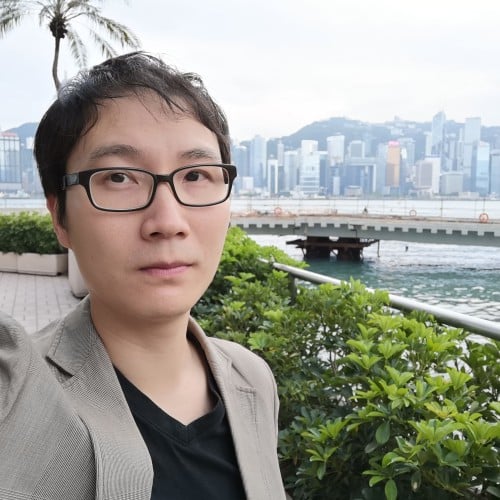 Jamie Lam worked in the education sector for 11 years before joining the Post in 2017. He was born in Hong Kong and spent his formative years in Toronto, Canada. Jamie has a master's degree in English language teaching.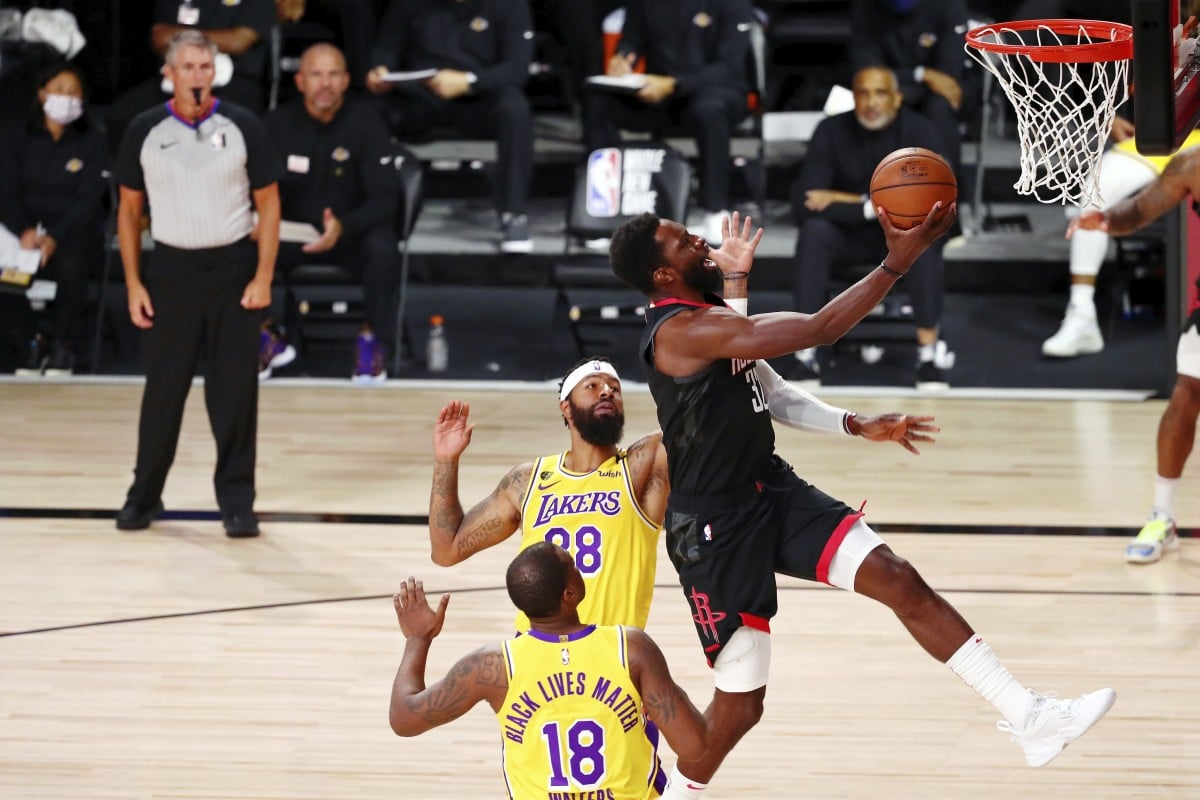 Houston Rockets forward Jeff Green is veteran and could provide firepower off the bench in the playoffs. (Photo: AP)
The National Basketball Association (NBA) season is back in full swing in an improvised quarantine bubble at Walt Disney World, in Florida, and hoop fans everywhere are super hyped for the upcoming playoffs.
Each of the 22 teams invited into the isolation zone will be bringing their A-game after a four-month break imposed by the coronavirus, and will play a series of games to determine who will make the postseason. The results of this mini-tournament will also decide the matchups in the playoffs, and six out of the 22 teams will be eliminated outright.
While a lot of coverage has been focused on superstars like LeBron James and Kawhi Leonard, bench players also have a huge impact on a team's success. Here are our picks for the key role players that could make or break each team's run for the rest of the season and beyond.
NBA bubble: How is the Disney World restart to the basketball season actually going to work?
Los Angeles Lakers
The Lakers will need some scoring punch off the bench when starters LeBron James and Anthony Davis are resting, and Kyle Kuzma has the skills to step up. The third year power forward has great catch-and-shoot instincts, and does not need the ball in his hands to create opportunities for himself because of his high basketball IQ. His defence and three-point shot (only 30.8 per cent this season) need improvement, but if he gets hot, watch out.
Denver Nuggets
Starting point guard Jamal Murray is out with a hamstring injury, so backup guard Monte Morris will have to pick up the slack. The third year player has great foundational pick-and-roll instincts and also a dangerous mid-range game. He rarely turns the ball over to the other side and has a decent spot up three-point shot. He also takes pride in his defence and has the speed to stay in front of opposing slashers, so will contribute on both sides of the floor.
Denver Nuggets guard Monte Morris has a good mid-range game and rarely turns over the ball. (Photo: AP)
Los Angeles Clippers
There's no question backup centre Montrezl Harrell is the key to the Clippers' postseason success. Coach Doc Rivers knows Harrell can make short work of opposing bench players so to hold him in reserve is a smart strategic move. Harrell is a traditional big man so he does not shoot 3s, but he has good ball-handling skills and his floaters are hard to guard against.
NBA 2K21: Kobe, Dame and Zion covers revealed
Utah Jazz
Reserve guard Jordan Clarkson may be the only real offensive threat on Utah's bench. He has a consistent shooting percentage and hustles on every play. This sometimes rallies his teammates to match his can-do attitude and perform better, especially against the opposing side's reserves. One thing to watch out for is that he doesn't pass very much when he's the primary ball handler, so if he can learn to distribute the rock better, he could be the spark the Jazz need to go deep into the postseason.
Utah Jazz's Jordan Clarkson is a scoring threat off the bench. (Photo: AP)
Houston Rockets
Veteran forward Jeff Green has been in the league a long time, but his accurate three-point shooting (41.8 per cent) and willingness to play within his role make him a significant scoring threat if James Harden and Russell Westbrook are both having an off night. He is also very versatile on defence, being quick enough to guard smaller players but also athletic enough to harass big men who are slower than he is.
Oklahoma City Thunder
No one expected superstar point guard Chris Paul to stay in OKC when he was traded from the Rockets, but one side benefit of having the 10-time All-Star at Oklahoma is that it helped backup guard Denis Schroder's development immensely. Schroder had career-best field goal and three-point shooting percentages this year under the tutelage of Paul and leads the second unit with poise and explosive offence.
Stay tuned for the Eastern Conference bench picks soon
Sign up for the YP Teachers Newsletter
Get updates for teachers sent directly to your inbox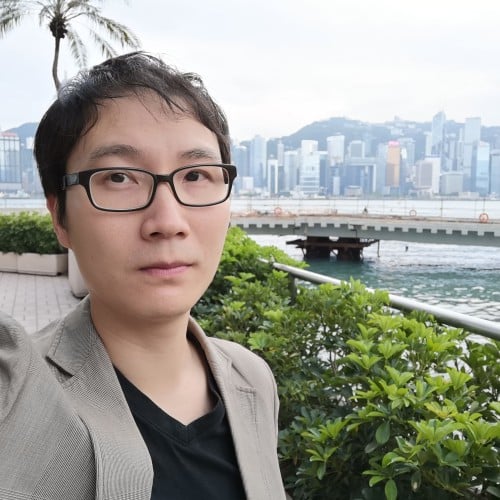 Jamie Lam worked in the education sector for 11 years before joining the Post in 2017. He was born in Hong Kong and spent his formative years in Toronto, Canada. Jamie has a master's degree in English language teaching.
Sign up for YP Weekly
Get updates sent directly to your inbox