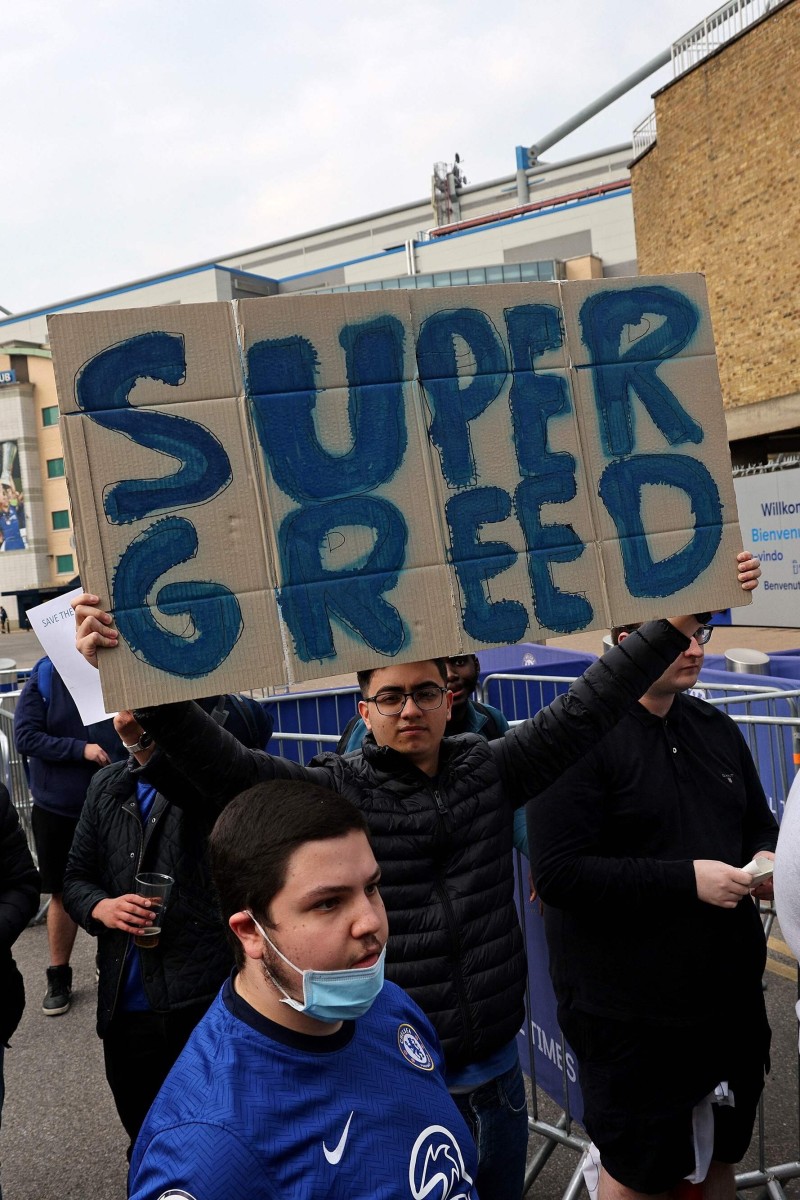 The proposal would deprive clubs the ambition of playing at the top level and growing the women's game, she said in an open letter on Twitter

Kessler called on players to stick together and voice their opinions 'at a time when greed seems to overshadow the broader needs of society and football'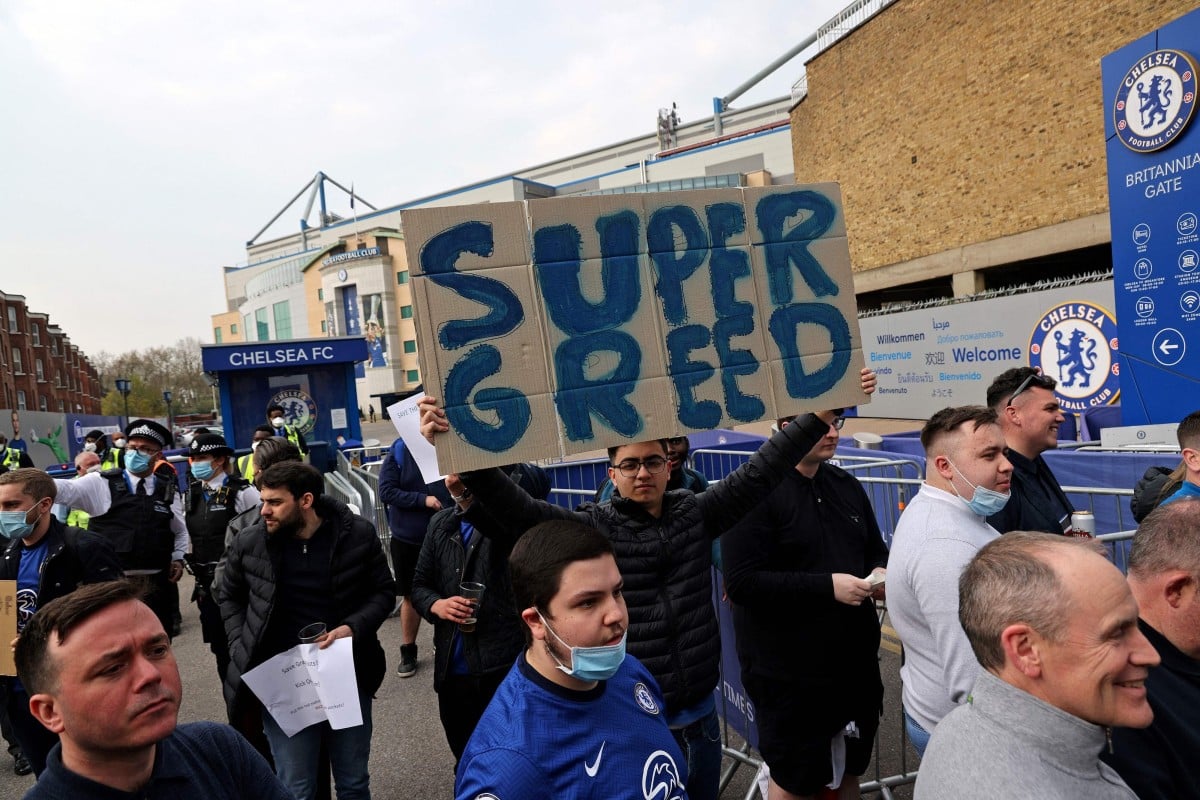 Football supporters demonstrate against the proposed European Super League outside of Stamford Bridge football stadium in London on April 20, 2021, ahead of the English Premier League match between Chelsea and Brighton and Hove Albion. Photo: AFP
A breakaway Women's European Super League would have devastating consequences for national competitions and is a direct threat to the development of the game, according to Uefa's head of women's football, Nadine Kessler.
Buried in Sunday's seismic announcement of the launch of the men's European Super League by 12 of the continent's biggest clubs was that a women's version would also be formed. The Super League's founders have revealed few details about the women's version.
But the venture hit a snag on Tuesday, with the withdrawal of top English clubs Manchester City, Arsenal, Manchester United, Liverpool, Tottenham Hotspur, and Chelsea.
The Pakistani football star training impoverished girls
The Super League said it would "reconsider" its next steps after it was reduced to three teams each from Spain and Italy.
"The news comes without any consultation and at a time when the Uefa Women's Champions League is about to see a transformative change as of next summer," Kessler said on Twitter.
The league will be revamped from next season, with a 16-team group stage as well as centralised marketing and TV coverage.
American football player Dalia Hurtado won't let anything stand in her way
"In other words, it is a direct threat to all the plans we have carefully crafted, together with the ECA [European Club Association], your clubs, and the leagues for the new Women's Champions League."
Kessler said the idea of a "closed shop" Super League would deprive clubs the ambition of playing at the top level and growing the women's game.
Kessler called on clubs and women players to stick together so that more than just a "few standout players" can thrive.
Classical guitar, law or tennis? This Hong Kong teen has options
She encouraged players to voice their opinions "at a time when greed seems to overshadow the broader needs of society and football as a whole".
In the European Super League's initial statement, it stated: "As soon as practicable after the start of the men's competition, a corresponding women's league will also be launched, helping to advance and develop the women's game."
Sign up for the YP Teachers Newsletter
Get updates for teachers sent directly to your inbox
Sign up for YP Weekly
Get updates sent directly to your inbox