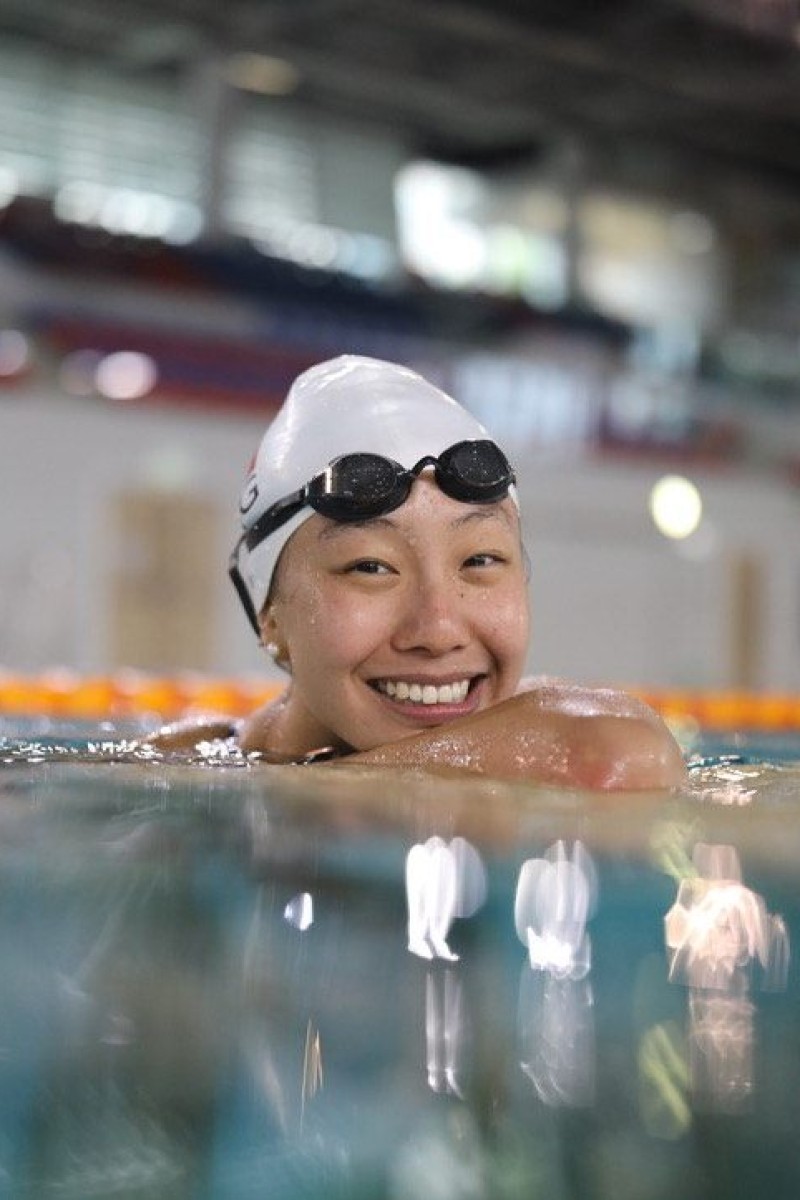 Every week, Talking Points gives you a worksheet to practise your reading comprehension with questions and exercises about the story we've written

Despite wanting to leave competitive swimming two years ago, Yeung continued, even during the coronavirus pandemic when she trained with Olympic silver-medallist Siobhan Haughey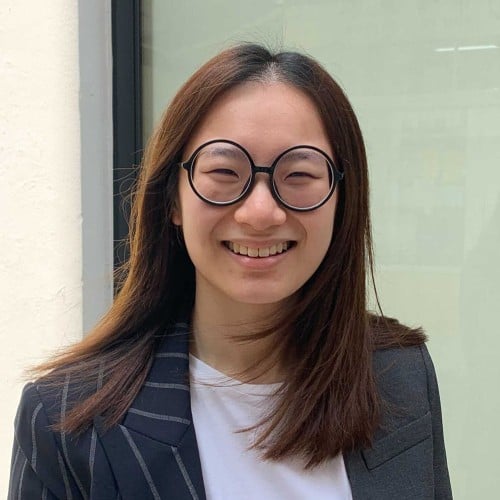 Gigi Choy joined the Post as a reporter in 2019. She covered health in Hong Kong, as well as the city's housing, land and development policies. Gigi graduated from the University of California, Berkeley with a degree in political economy.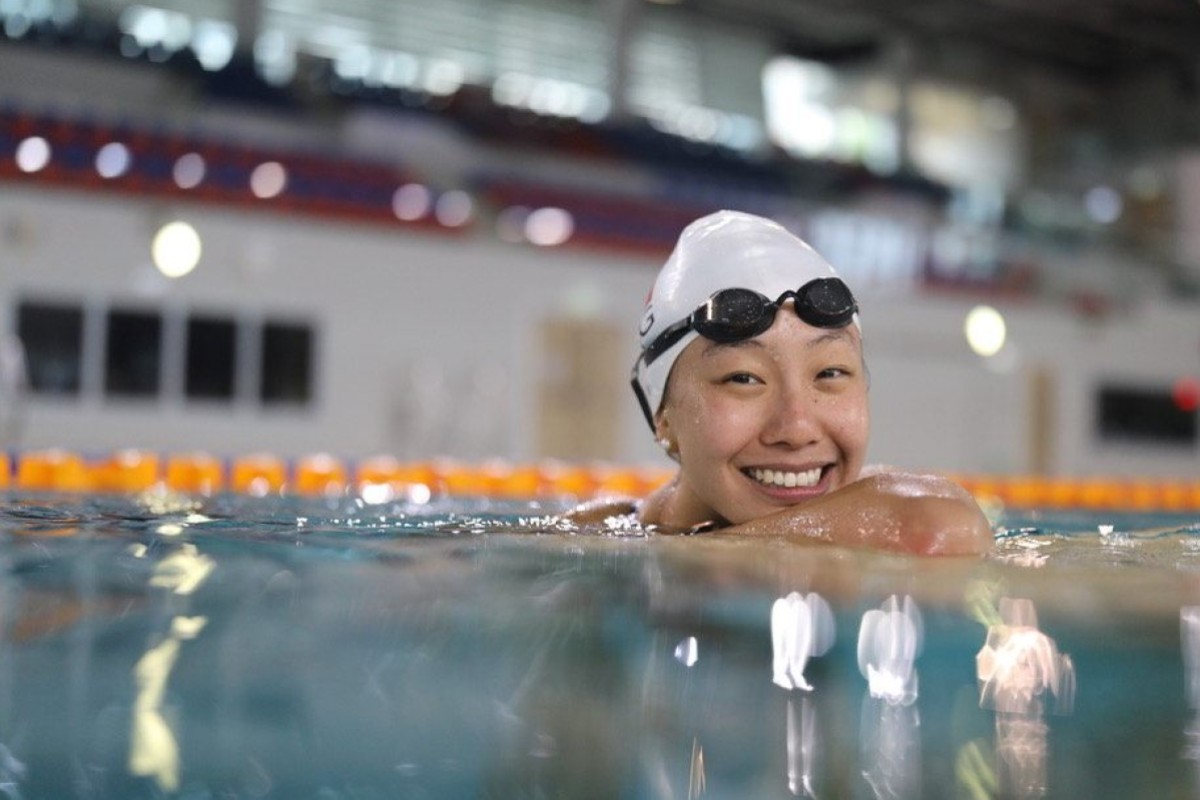 Jamie Yeung was still a student at Hong Kong International School when she set her sights on the Olympics. Photo: Jamie Yeung
Six years ago, Hong Kong swimmer Jamie Yeung Zhen-mei wrote in her high school senior yearbook that she would one day be "swimming at the Olympics and eating a lot".
It was not just a casual message that Yeung, now 24, had written in her Hong Kong International School yearbook before going off to study economics at the University of Michigan in the US. She stuck with the promise she made and in July competed at the 2020 Tokyo Olympic Games in the women's 4x100m medley relay.
The breaststroke specialist's journey to Tokyo was no easy feat – for many years, she juggled her studies and gruelling training sessions, and had to overcome thoughts of quitting.
Siobhan Haughey shares her secrets to her Olympic success
Two years ago, she thought about leaving competitive swimming to find a job, but her memories of a breakthrough year in 2018 kept her Olympic dream alive. At the 2018 Asian Games, she won silver in the women's 4x100m medley relay and swam a personal best time in the women's 100m breaststroke.
"I told myself, why not try for another year so that I'd have no regrets in my swimming career, and see if I can make the Olympics," she said in an interview.
Her training schedule was exhausting and totalled at least 25 hours every week. Just when she thought she only needed to continue pushing herself for one more year, the Covid-19 pandemic came and postponed the Tokyo Games. She had no choice but to train for an extra year.
"In the end, I told myself to persevere [and] not to give up on my goals, because it's only an extra year, 2021. I'm glad I did it and followed through with my plan," she said.
At the 2018 Asian Games, Jamie Yeung (right) won a silver medal with Chan Kin-lok (from left), Stephanie Au and Camille Cheng in the women's 4x100m medley relay. Photo: Reuters
Yeung has trained with Hong Kong's star swimmer Siobhan Haughey, who made history in Tokyo by winning two silvers. Though Yeung herself did not take home an Olympic medal, making it to the Games to compete with the world's best swimmers was already an achievement.
She started swimming when she was just six years old, after her mother suggested she take up the sport because she had a lot of energy and struggled to sleep at night.
At age nine, she joined the Stingrays swim club and started to enjoy going to practice because she could see her friends and have fun before going home. Her competitive spirit came alive when she was about 12, when her coach motivated her to compete in events and strive for better times.
Hong Kong swimmer Chan Yui-lam makes her debut and breaks a record
She continued swimming even after obtaining her bachelor's degree from the University of Michigan in 2019, and stayed in the US to train with Haughey. Since pools and gyms were closed during the pandemic, the pair did home workouts and swam in a freezing lake to stay fit.
"It was really cold. We had to wear wetsuits, and we had to keep our heads up ... We just swam for 10 minutes really just to keep the feel of the water," she said with a laugh.
"It was a very small sacrifice, but looking back it was really fun."
To prepare for the Olympics, the two returned to Hong Kong in June last year to train at the Hong Kong Sports Institute in Fo Tan, which was open to full-time athletes even during the coronavirus outbreak.
Yeung recalled the policies in place to ensure athletes would not be infected with Covid-19, and said, "For eight weeks, we couldn't interact with the outside world. At one point, they didn't even let us have takeout food, so it was just canteen, swimming pool, gym, sleeping."
"Because we all have this goal in our minds: no matter how mundane the motions get, we try to motivate each other … to push through the training and [survive] the Covid bubble."
From Sunisa Lee to Sky Brown, here's what inspires these young Olympians
She was training at least 25 hours a week in Hong Kong with the aim of qualifying for the Olympics. At the same time, she was taking online classes in the evenings for a master's degree in management from the University of Michigan.
Her determination to swim paid off. In May – the same month she earned her master's degree – the quartet of Yeung, Haughey, Stephanie Au Hoi-shun and Karen Tam Hoi-lam competed in a qualifier that took place in the Victoria Park Swimming Pool. There, they smashed a Hong Kong record that had stood for a decade.
The women's team earned one of 16 spots in the 4x100m medley relay at the Tokyo Olympics.
Hong Kong swimmers Stephanie Au (from left), Siobhan Haughey, Karen Tam and Jamie Yeung celebrate after qualifying for the Tokyo 2020 Olympic Games at Victoria Park Swimming Pool in May. Photo: Handout
For Yeung, doing what she loves has been crucial to her success.
"The most important thing is you have to love it. You have to have fun. If you're forcing it or you're doing it because someone told you to, then that's even harder, because it's already hard," Yeung said.
After her Olympic debut, she started working as a business consultant.
"I actually still love being in the water. I will still be training – it will just be on a different timetable, maybe with slightly different goals now," she said.
Click here to download a printable worksheet with questions and exercises about this story. Answers are on the second page of the document.
Sign up for the YP Teachers Newsletter
Get updates for teachers sent directly to your inbox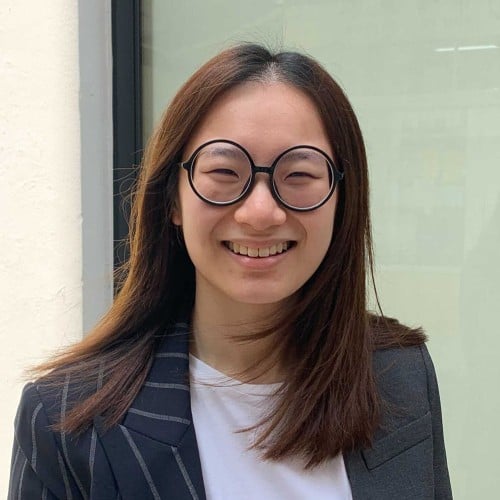 Gigi Choy joined the Post as a reporter in 2019. She covered health in Hong Kong, as well as the city's housing, land and development policies. Gigi graduated from the University of California, Berkeley with a degree in political economy.
Sign up for YP Weekly
Get updates sent directly to your inbox