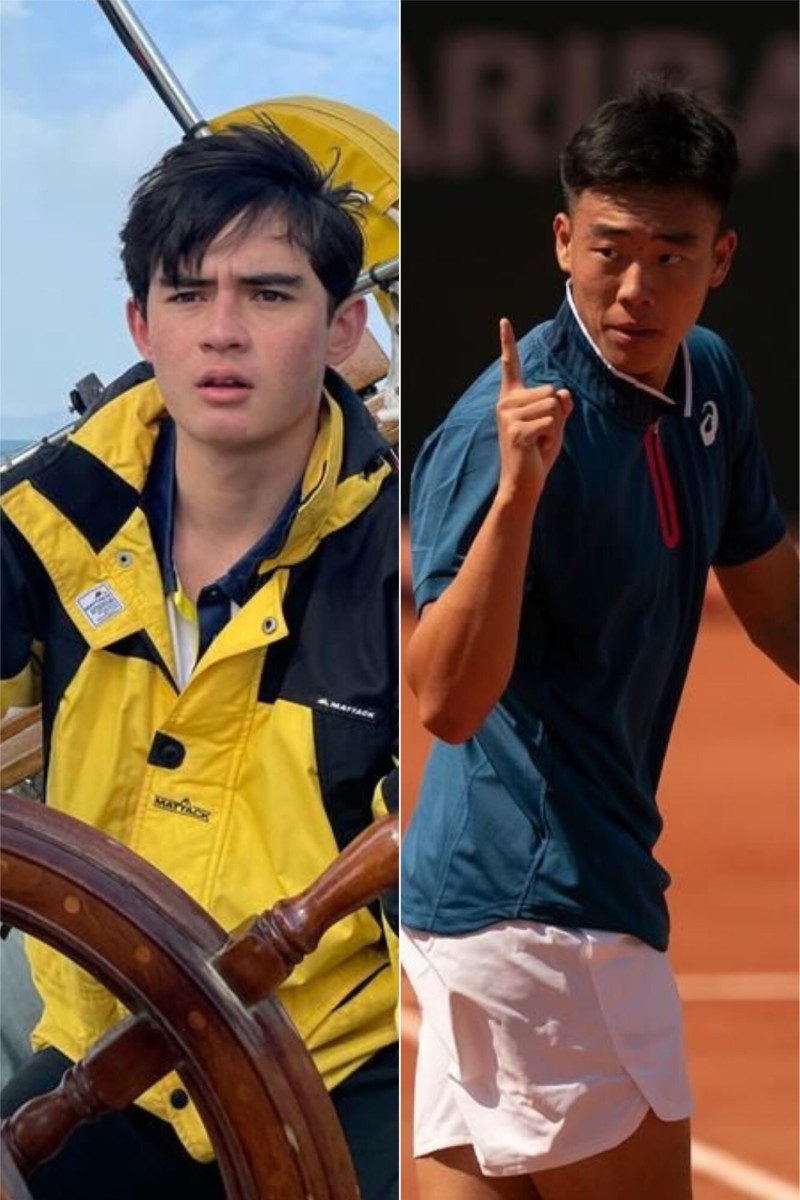 Hong Kong Olympian, tennis pro and Asian Championships medallist among athletes attending HKU through new scheme
The programme includes a flexible learning schedule and tuition scholarships and allows athletes to study while pursuing their sport

Skier Adrian Yung, who represented the city at the 2022 Beijing Winter Olympics, said it is important to have an education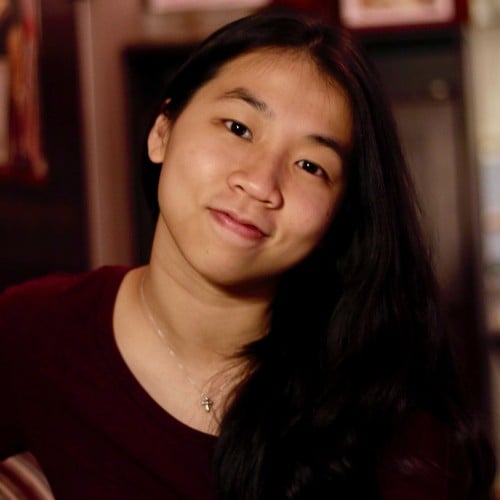 Yanni joined the Post in 2021. She has a bachelor's degree in communication and majored in international journalism. Previously, she worked at Reuters covering Hong Kong political news including the enactment of the national security law.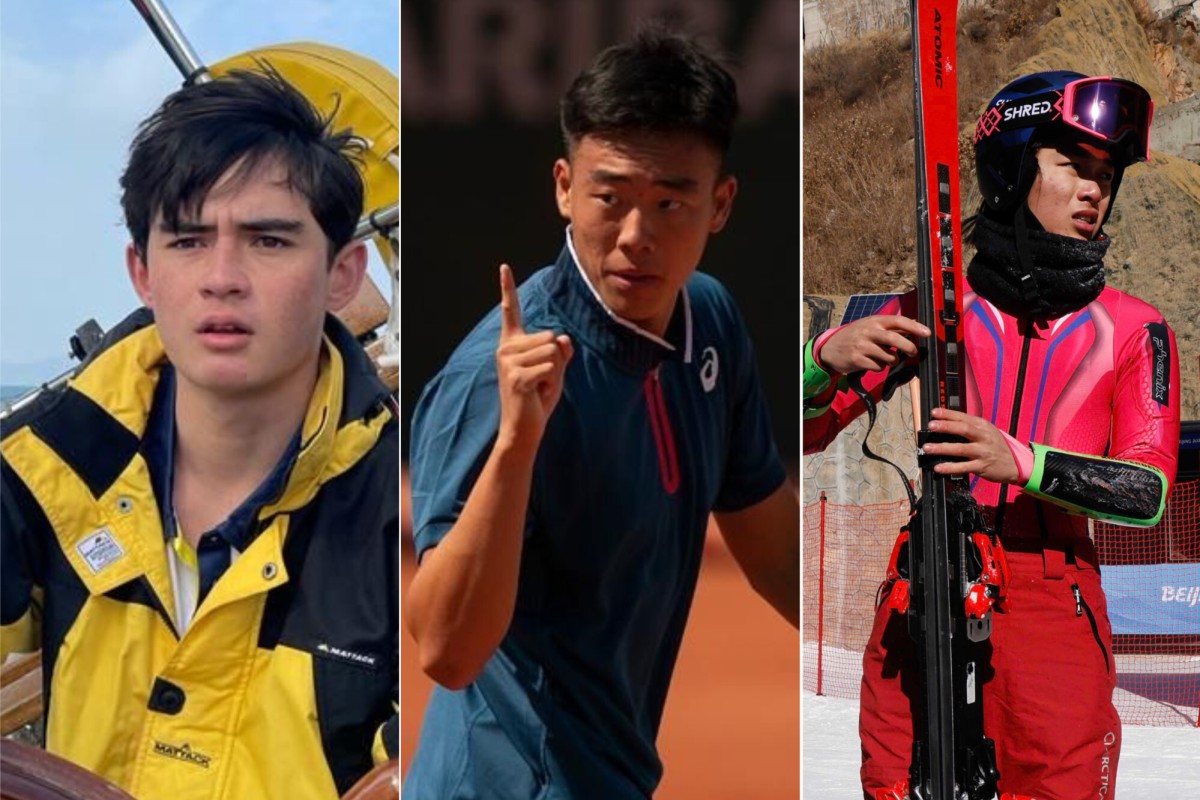 (From left) Hong Kong sailor Russell Aylsworth, tennis player Coleman Wong Chak-lam, and alpine skier Adrian Yung Hau-tsuen will study at the University of Hong Kong as part of its Top Athletes Direct Admission Scheme. Photo: Handouts
Adrian Yung Hau-tsuen remembers snorkelling in the islands with his sister in Malaysia every year since he was a little kid. Despite being a passionate skier, he is also riveted by marine science.
"We'd go every year and my sister would help the local marine biologists … At that point, I was just really interested in biology and it's kind of stuck with me," said the 17-year-old alpine skier, who recently represented Hong Kong at the Beijing Winter Olympics.
Now this star athlete can pursue his passion, as he will be start a Bachelor of Science programme at the University of Hong Kong (HKU) in September.
Covid's impact on Hong Kong athletes
Adrian is one of Hong Kong's three most promising athletes admitted to HKU through the "Top Athletes Direct Admission Scheme" earlier this month.
"It is a tremendous honour, and I was very excited to attend one of the best schools in Hong Kong, and one of the top universities in the world," said the full-time skier.
The scheme comes with scholarships totalling HK$400,000, which cover tuition fees, living allowances, residential scholarships, and support for international exchange opportunities.
Adrian Yung competes in the first run of the men's slalom during the Beijing 2022 Winter Olympic Games. Photo: AFP
HKU also offers additional benefits for athletes, such as flexible study schedules and learning arrangements, allowing them to balance their studies with their emerging athletic careers.
For Adrian, studying has always been important and is a "safety net".
"Skiing is classed an extreme sport, and injuries do happen, " he said. "There are risks when travelling at those speeds, that something might go wrong. Sometimes it might be bad enough that your career stops there."
How Hong Kong's first female pro basketball player made her dreams come true
Adrian said he is very grateful for all the support the scheme provides – especially the scholarship money – saying it will only inspire and motivate him to push himself further and get better results.
"I don't think I can race forever. It's not a cheap sport either, so I need a way to sustain or fund myself to do these races in the future."
Although the skier is currently schussing down the slopes in Europe, he hopes to return to Hong Kong just in time for the start of the semester and adjust to his new environment before leaving in November for more training abroad.
Olympic medallist Sarah Lee shares her 3am study routine
Another HKU-admitted top athlete, sailor Russell Aylsworth, is also training in Europe right now.
The 20-year-old is now in Spain and is putting all his energy towards the Asian Games in September, where he has an ambitious goal.
"We really want to get a gold medal at the Asian Games, " said the 2019 Asian Championships bronze medallist.
Like Adrian, he believes in a having a plan after the peak of his athletic career.
Russell Aylsworth (left) competes at the 2021 European championships. Photo: Handout
"I don't think I can sail forever because it's extremely physically demanding, so having a plan for after my Olympic career is really important."
He is joining his father and brother in the business field, and will be attending HKU's business school.
During his secondary school years, Aylsworth took time off school to pursue sailing. He thinks HKU will be as supportive when it comes to balancing sports and studies.
Paralympic athlete calls for more support for the city's disabled community
"I'm really blown away by the opportunity and what HKU is willing to do to support athletes," he said. "Just how flexible they are for our competitions is so special, it's unprecedented in Hong Kong."
He would like to start school after the Games. While he might miss out on the fun that comes with orientation, he said he is used to sacrificing his social life to travel and compete.
"I don't know if I'll get to enjoy the luxury of a social life when I get to HKU, because to me, sailing comes first."
Hometown hero Siobhan Haughey details her Olympics journey
Also joining the business programme is 17-year-old tennis player Coleman Wong.
The two-time junior grand slam winner said the flexibility of the scheme allows him to travel around the world while keeping up with his studies.
"Studying at HKU has been my dream since I was a child," said Coleman, whose sister also attends the university.
Even though he is training five to six hours a day, Coleman believes he can still balance sports and studies, with a bit of help from his sister.
Thanks to online lessons and flexible learning arrangements, he is expected to continue training at the Rafa Nadal Academy in Spain in a bid to break into the senior top 300 in world rankings, clinch a medal at the Asian Games and compete in the Paris 2024 Olympics.
The "Top Athletes Direct Admission Scheme" will continue to accept nominations from the Hong Kong Sports Institute and other designated sports associations until late April.
Sign up for the YP Teachers Newsletter
Get updates for teachers sent directly to your inbox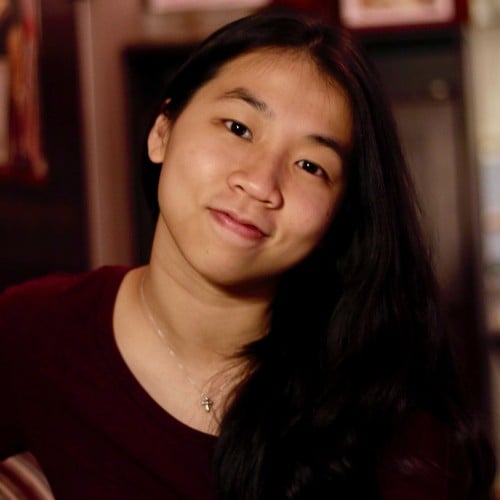 Yanni joined the Post in 2021. She has a bachelor's degree in communication and majored in international journalism. Previously, she worked at Reuters covering Hong Kong political news including the enactment of the national security law.
Sign up for YP Weekly
Get updates sent directly to your inbox