Face off: Will the 2020 pro-democracy protests attract as many people as last year's?
Each week, two of our readers debate a hot topic in a parliamentary-style debate that doesn't necessarily reflect their personal viewpoint

This week, students debate whether the Hong Kong protests will start again as the Covid-19 threat eases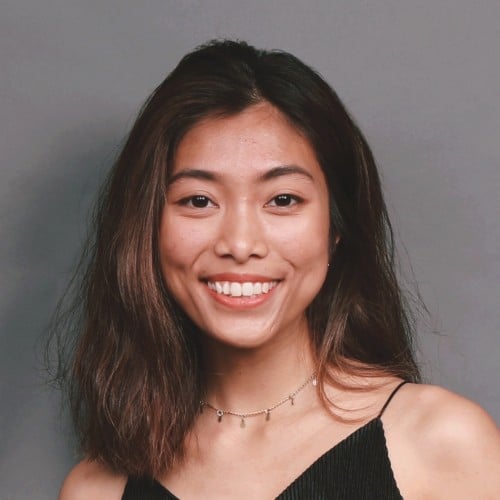 Joanne joined the Post in 2018. She majored in English Literature for her first degree and has a master's degree in Journalism.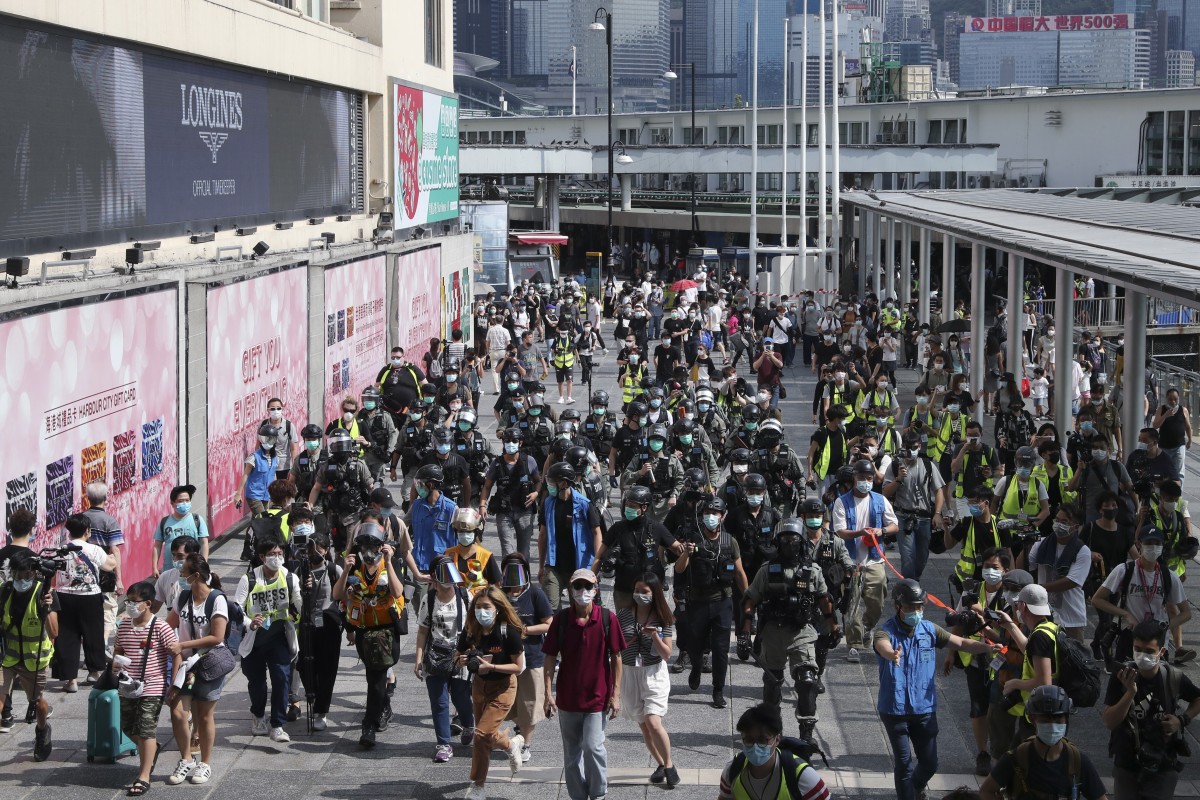 Police patrol while people stage a singalong protest at Harbour City in Tsim Sha Tsui on May 10.
Charlotte Fong, 17, International Christian School
Things have been much calmer in Hong Kong in recent months after the coronavirus outbreak forced the government to introduce social distancing rules. But people can expect a return to tear gas, pepper spray and vandalised train stations very soon.
The city's pro-democracy movement reached a peak towards the end of last year when protesters took over several university campuses. Their morale was high and there didn't seem to be an end in sight, especially with the government unwilling to meet any of their five demands. But the protests came to a sudden halt when the coronavirus broke out on the mainland. Many Hongkongers became fearful of an outbreak similar to that of Sars in 2003 and closely followed the government's instructions.
What are the 'five demands'? What do protesters want?
Now, the virus has been contained and the city's streets are full of people. So there is a high chance we could see violent clashes between police and protesters once more.
Even when the "four person rule" was still in place, hundreds packed Hong Kong's major malls, carrying banners and chanting slogans in support of democracy. As usual, there were incidents where officers used pepper spray and rubber bullets to disperse the crowds. The protest movement will come back stronger unless the government meets at least some of its demands.
What's more, the government's decision to push ahead with the National Anthem Bill during this troubled time is not a good idea. It will surely make the people more angry. Clearly, Carrie Lam Cheng Yuet-ngor hasn't learned anything from the anti-extradition bill, which sparked months-long anti-government protests.
When this pandemic is over and people can take off their masks, most will be putting them on again, along with the hard hats and goggles. They will also be carrying umbrellas as they continue their struggle to preserve Hong Kong's freedoms.
12-year-old boy who claimed to be a student reporter arrested by the police during a shopping mall anti-government protest, Harbour City, Tsim Sha Tsui.
Karl Lam, 18, German Swiss International School
As Covid-19 continues to make an impact on Hong Kong, I believe there will be fewer people taking part in this year's pro-democracy protests.
The pandemic has hit Hong Kong really hard. Our unemployment rate is 4.2 per cent – the worst in nine years. According to a recent survey, four out of 10 small- and medium-scale businesses expect their income to fall by 75 per cent over the next year. These figures will only become worse as the global economy continues to shrink.
Fresh graduates will struggle to find jobs, while self-employed workers will also suffer during the economic slowdown. People will be too busy trying to solve their own problems, so I don't see a big turnout at anti-government protests.
Hong Kong Chief Executive Carrie Lam promises to 'fix' HKDSE liberal studies syllabus this year
I believe the coronavirus still scares a lot of locals. While social distancing rules have been relaxed, they are still worried about being infected by people who carry the virus but don't show any symptoms. What's more, Hong Kong could be hit by a third wave when we open our borders once again. So we have to continue to be watchful.
Hongkongers still remember the 2003 Sars epidemic which killed 299 people in the city. Many people, therefore, will prefer to stay at home rather than join large-scale street demonstrations and risk getting infected.
The same goes for students heading back to school later this month. They have been working from home for many months and they have a lot of catching up to do. Teachers and parents will put extra pressure on students to make the best use of the few weeks they have left of the school year.
The city's young people realise they are facing a massive challenge. They will be focused on working hard and studying for the remainder of the year, rather than spending valuable time protesting.
Sign up for the YP Teachers Newsletter
Get updates for teachers sent directly to your inbox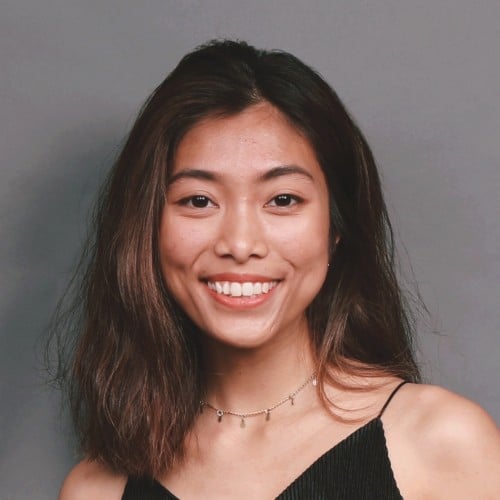 Joanne joined the Post in 2018. She majored in English Literature for her first degree and has a master's degree in Journalism.
Sign up for YP Weekly
Get updates sent directly to your inbox