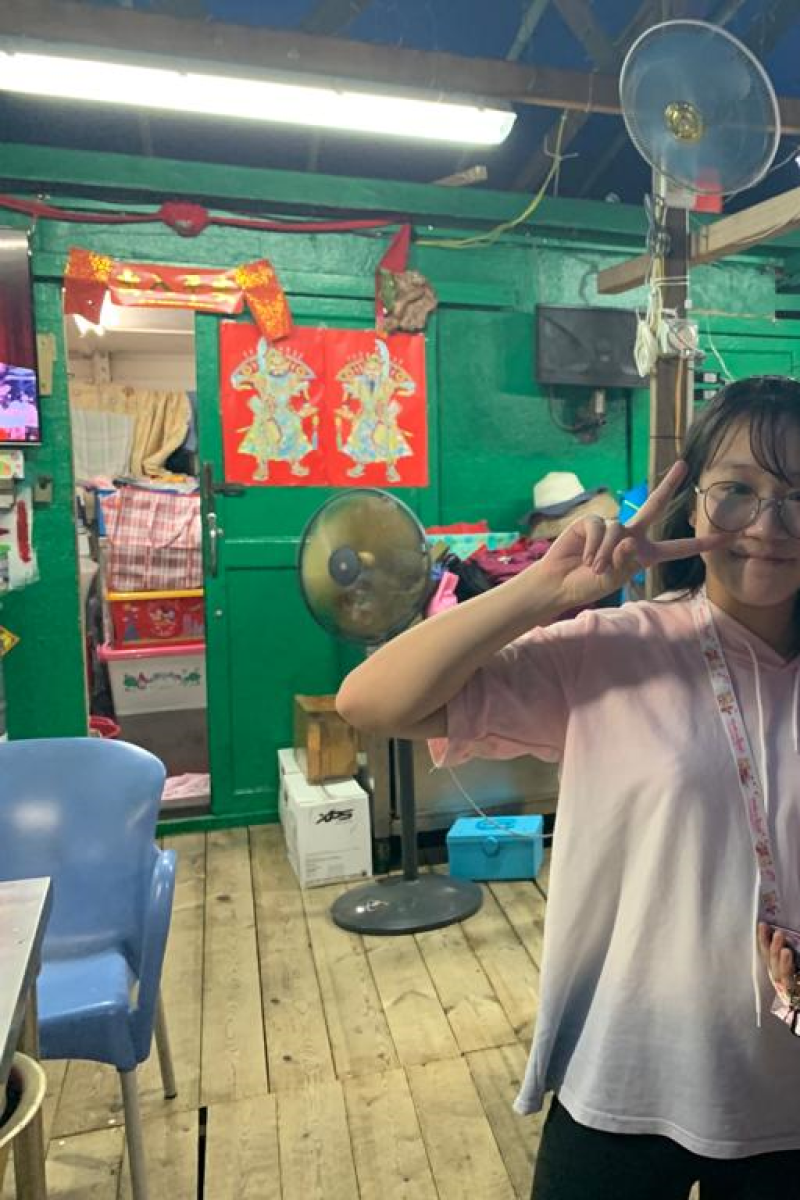 Best Friends Forever: In good company
Compiled by junior reporters Souhardya De, Hannah Ma and Lee Cheuk Ling
Having a common hobby is a great way to stay close with your friends

Read what other people say about their friends and send in your own story
Compiled by junior reporters Souhardya De, Hannah Ma and Lee Cheuk Ling
|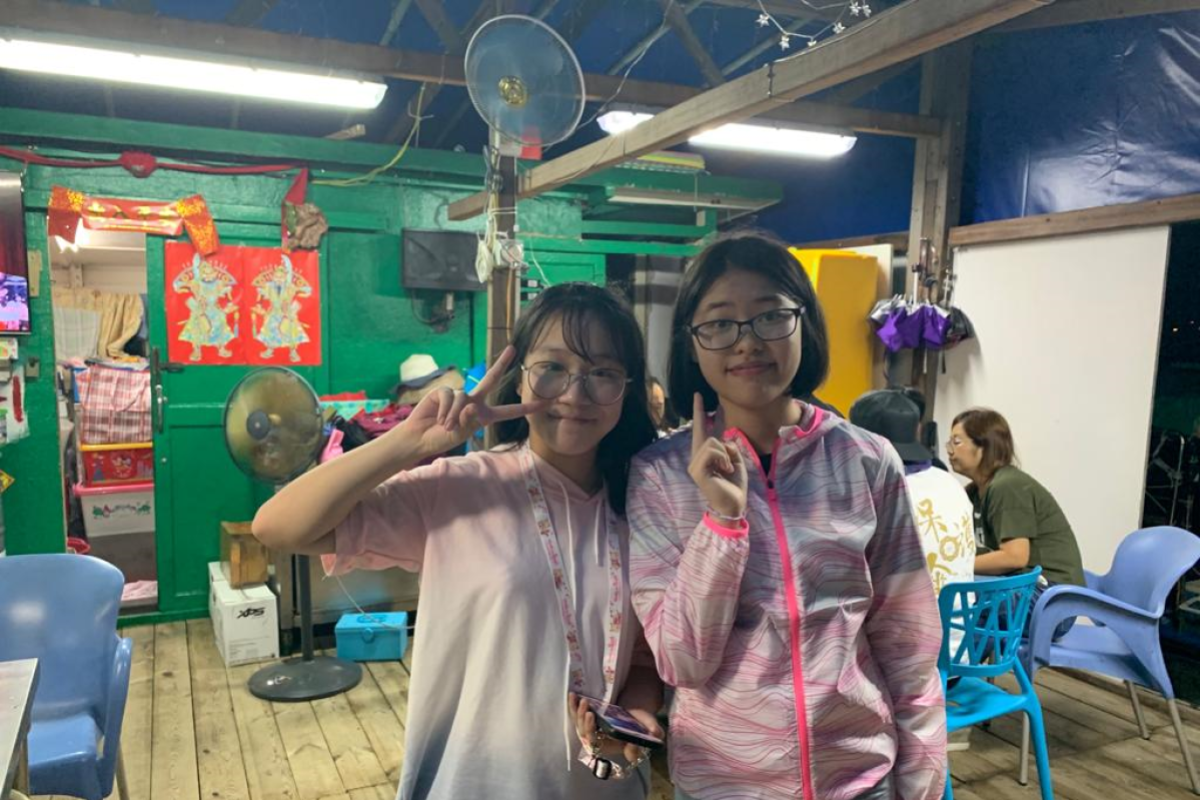 Rainie and Rachel are best friends.
Each week, readers share a story about their BFF and what makes their friendship so special!
My best friend is Rachel. She is one year older than me. I met her on a boat trip organised by my father's company when we were children. She makes my life more exciting and fun. I think that's because she is a very outdoor kind of person and she enjoys talking to people. She makes friends easily.
She is also smart because she taught me to play a lot of board games.
She is also very loyal because she always talks with me when I am sad. We have had some interesting experiences together. One day, we went fishing in Tai Po. After that, we cooked our fish in the kitchen. Cooking with her is a joyful experience. I am glad that I have her in my life. I hope she can be my best friend forever.
Rainie Ng Cheuk-wing, 12, Shatin Tsung Tsin Secondary School
My best friend Jacob is the same age as me and we also share a common interest – football. On weekends, you'll be able to see us playing football together in the playground. We share our happiness and worries during recess at school.
He was also my hero at school. One time, I was being bullied by some other students and I was scared. Jacob shouted at the bullies and told them to go away. I was so proud of him. I hope we can be friends forever.
Adrian Lam Chung-ki, 12, Shatin Tsung Tsin Secondary School
Adrian (Right) and Jacob are just chilling.
I am truly blessed to have had a best friend from the moment I was born. Whenever I feel happy or sad, the face I want to see the most is that of my mother. She's the only one who understands how I actually feel and why.
Mum, I'm thankful to you for making my life so colourful. I promise to keep you happy forever.
Aditri Tarafdar, 16, Vidyasagar Shishu Niketan, India
Best Friends Forever #19: Precious friends
My BFF Nicola was in primary school with me and now we are in the same S1 class! This photo is memorable because it was taken on her birthday. She is the most important person in my life. I can't afford to lose her.
We always had great fun, for example, I remember playing a game where we had to use crayons to paint a cat drawing. The loser had to paint her face with crayons!
Now, we are living in the same building! I simply think it's fate!
Nicola, I hope we study in the same university. I hope our friendship will become stronger every day!
Cherry Choy Wai-in, 12, Shatin Tsung Tsin Secondary School
My BFF is Tony Wang. We met each other in Form Two, and since then we have become best friends. We chat and share so many things together.
David Wong, 17, Baptist Lui Ming Choi Secondary School
My BFF is Kasper and we were in the same class in Primary Two. When I first met him, we just looked at each other in silence for five minutes because we were both too shy to say anything.
At the Primary Five education camp, I played dodgeball with Kasper. We were in the same team and he rushed towards me when I suddenly lost my balance and fell. But I was all right. He's a very caring person.
Although he moved to Australia last year, we still keep in touch with each other. We face-timed each other last Saturday. I hope I'll be able to see him again soon!
Emil Lau Kin-hei, 12, Shatin Tsung Tsin Secondary School
Emil and his friends
My best friend is Angela. She is a diligent girl and she has great results in school. She is fond of reading books and learning academic subjects. When I am depressed about my maths grades, she encourages me and shows me how to improve. We then share a hotpot and listen to music. This makes me less worried.
We read books, share our happiness and sadness, and have fun together. I am lucky to know her because I can learn a lot from her. We are best friends forever!
Karen Jiang, 14, Fanling Rhenish Church Secondary School
Best Friends Forever #18: Who is your best friend and why?
Mandy Lam is my BFF. We have known each other for four years. We often go shopping. She is talkative and funny, and I always feel happy when I am around her. We have seen each other grow over these years.
Tammy Cheung, 17, Baptist Lui Ming Choi Secondary School
Gloria is my best friend, and we went to Okinawa, in Japan, together with our parents during the summer holiday! One day Gloria and I went shopping together, and she told me that she wanted to go to the toilet. She didn't come out for a long time so I was worried. In the end, a woman helped me find Gloria. At that moment, I really thought that I was going to lose Gloria forever and realised how important she is in my life. Gloria, you are the only BFF I have!
Grace Lam Yee-sum, 12, Shatin Tsung Tsin Secondary School
Best Friends Forever #17: When friends become family
Andrew is one of my best friends. It has already been four years since we first met.
Although our personalities are quite different (he is outgoing while I am shy), our love for basketball keeps us together. I am very proud of the fact I am Andrew's bet friend, and I treasure our relationship very much.
Timothy Ko, 16, Baptist Lui Ming Choi Secondary School
If you would like to tell us about your BFF, send your story to [email protected], along with your full name, age and school. Feel free to attach a picture of you and your pal! All images must be 1MB and you should get permission from your friend / friends to use it.
Sign up for the YP Teachers Newsletter
Get updates for teachers sent directly to your inbox
Sign up for YP Weekly
Get updates sent directly to your inbox