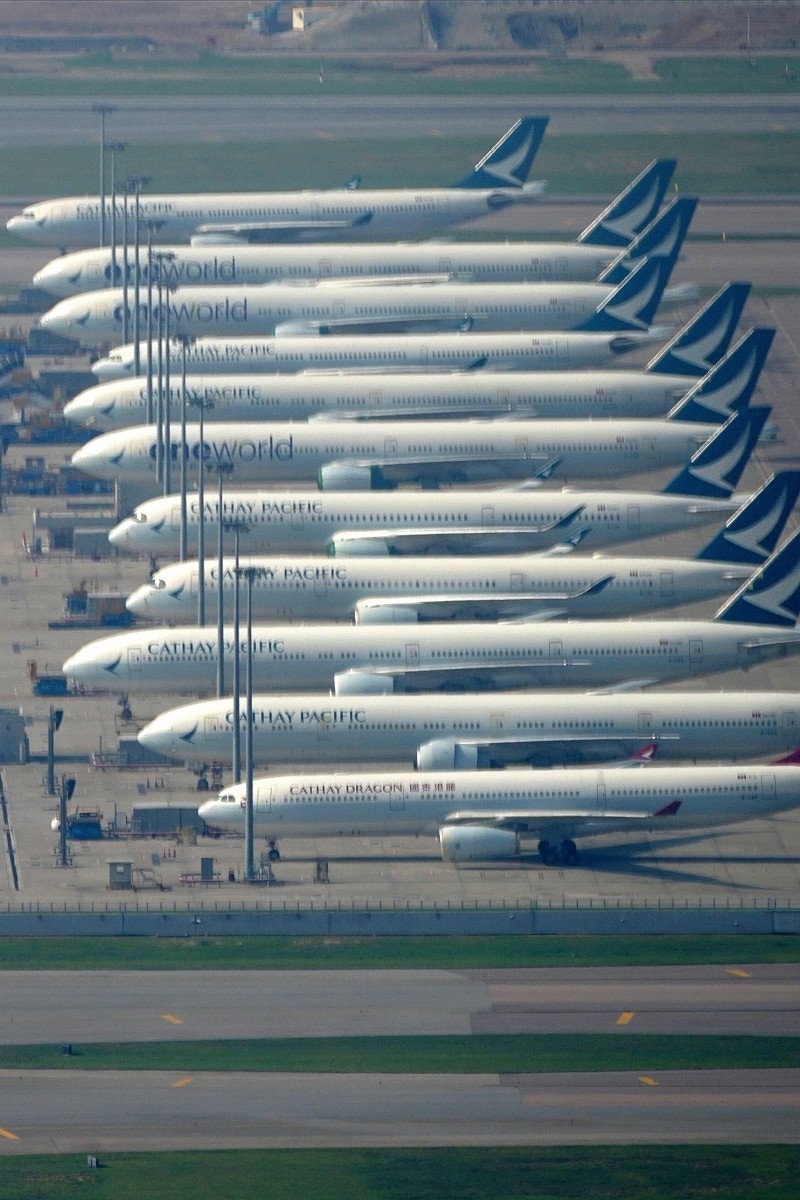 Talking Points: Should Hong Kong students temporarily stop going abroad for university because of Covid-19?
Hate it when you can't talk back? Well, you can with Young Post. Have your say and share with students around Hong Kong

This week, readers discuss whether it is worth it to study abroad during the coronavirus pandemic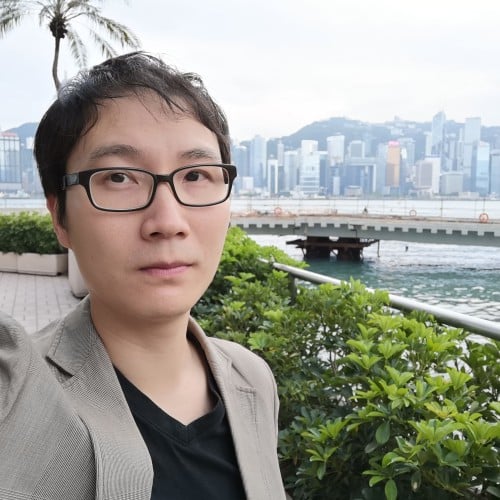 Jamie Lam worked in the education sector for 11 years before joining the Post in 2017. He was born in Hong Kong and spent his formative years in Toronto, Canada. Jamie has a master's degree in English language teaching.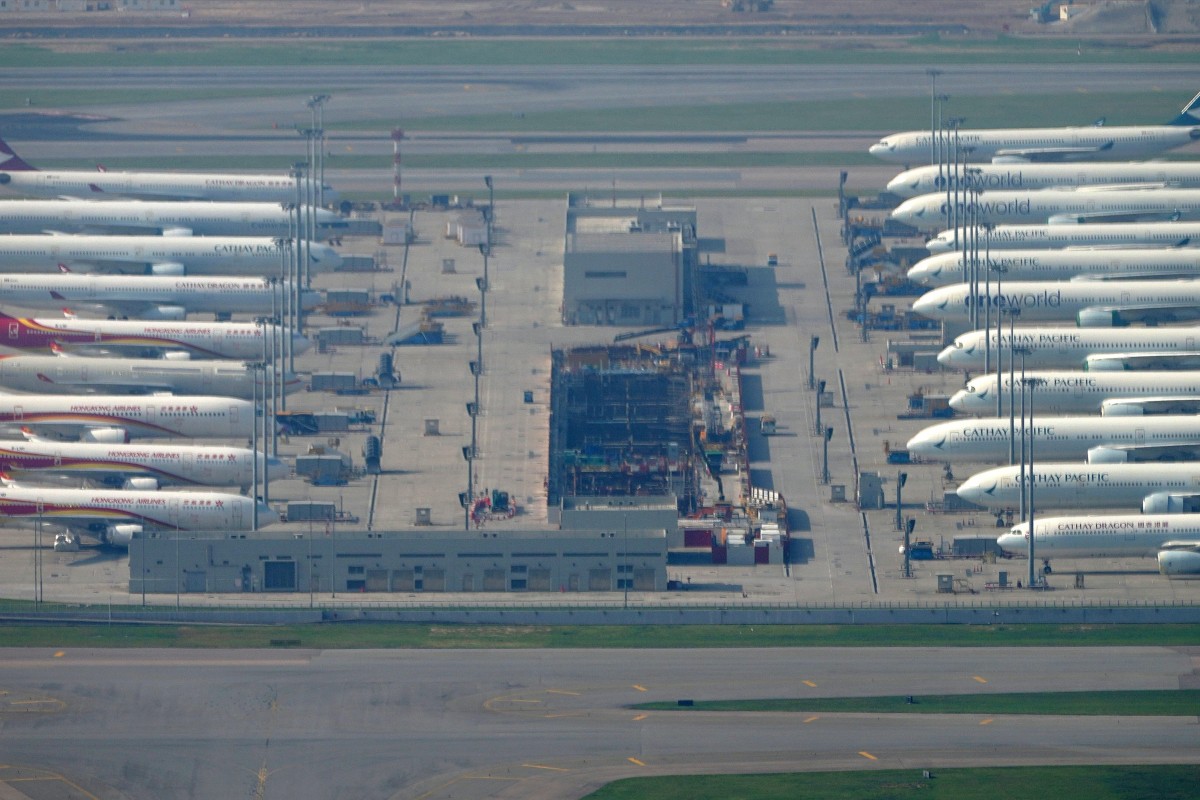 With the Covid-19 crisis ravaging the world, is it worth it to leave Hong Kong and study abroad right now, or should students stay put? Photo: SCMP / Sam Tsang
Absolutely. At present, going abroad to study poses a high risk of infection. Not to mention the fact there are many other mediums of learning, such as online degree courses offered by both local and global universities on websites such as Coursera and edX.
Some courses are even free and do not require particular academic qualifications. These will save you an awful lot of money.
Janice Mook, 16, Diocesan Girls' School
Yes of course! It is a waste of money to be taught online but pay tuition and accommodation fees. Studying overseas is very expensive because you are using university campuses and equipment. But with online lessons, you won't be using those facilities, so what's the point of paying so much?
It would be better to take a gap year and enjoy different things, and then study abroad next year.
Teresa Kwok, 15, South Island School
Top 10: What's the most helpful study tip you've learned?
No. Studying abroad can help improve your language skills and knowledge about foreign cultures. You cannot do this by studying in Hong Kong.
If students are worried about travelling abroad because of Covid-19, they should take proper precautions such as wearing masks and using hand sanitiser frequently. Also, they should not go to restaurants or attend mass gatherings. Then you will be safe. I think we will overcome the coronavirus very soon.
Kelly Guan, 13, Pope Paul VI College
Yes, students must suspend their plans to study abroad. There are several reasons for this.
First, there has been a sudden surge in coronavirus cases abroad, especially in the US and Europe, which means foreign students are at risk of being infected.
Second, if they contract Covid-19, they will have to pay a huge medical bill.
Finally, the situation in most countries around the world is chaotic and the unemployment rate is increasing.
Under such conditions, I don't think Hong Kong students should go abroad for their university studies.
Yuri Sum, 17, Fung Kai No. 1 Secondary School
Talking Points: Is it too soon to resume face-to-face lessons?
Definitely yes, because Covid-19 continues to spread across the world. What's more, most Hong Kong students would like to study in the US, where the number of infections is surging.
What's more, many universities do not have a good plan for dealing with coronavirus cases, or how to screen students coming from other countries.
I believe Hong Kong students should not go abroad to study this year to protect their health.
Rosa Lung, 14, PLK Tang Yuk Tien College
I fervently believe that despite all the problems that Covid-19 has created, one's overseas education should not be at stake. College is a once-in-a-lifetime experience, and college abroad promises to be a life-changing, eye-opening exposure due to the cultural immersion and independent living.
While Covid-19 might hamper learning in the traditional classroom setting, and freshman orientation parties, this gloomy landscape is temporary and life will be back to normal once a vaccine is discovered.
Of course, travelling abroad has a plethora of risks, especially during a world health crisis. But even locally, the risk is not zero. It's our personal responsibility to protect ourselves against the virus. Hence, wherever we are, we should be conscious of adhering to safety protocols to keep safe.
We shouldn't sacrifice such a defining period of our lives just because of a virus. It is a critical phase for cultivating habits such as self-discipline, exploring opportunities, and meeting new people that should not be foregone at any cost. Just like how we eat and sleep, these milestones should also be carried out like routines. In any case, we should invent safer solutions for future pandemics and not discontinue crucial opportunities like an education abroad.
Sivakami Arunachalam, 18, National Junior College
Covid-19 shows that a 'blended' learning system may be best
I don't think people should stop going abroad for university because of Covid-19, as cases are decreasing in HK and it's not fair for them to miss out on their university experience when other students in Hong Kong are back in school.
Labiba Samrin Monami, 15, Island School
I think Hong Kong students should temporarily stop going abroad to university because of Covid-19, because the pandemic is more serious abroad. In a foreign country, students are more susceptible to this disease. In addition, some international students could return to Hong Kong and bring Covid-19 back to the city, making the epidemic in Hong Kong more serious.
Lam Wing Ki, 14, Pope Paul VI College
Next week's question:
Is it the right time to discuss travel bubbles with other cities?
Send your answers to [email protected] before midnight on Monday. Don't forget to include "Talking Points" in the subject line, as well as your name, age and school.
Sign up for the YP Teachers Newsletter
Get updates for teachers sent directly to your inbox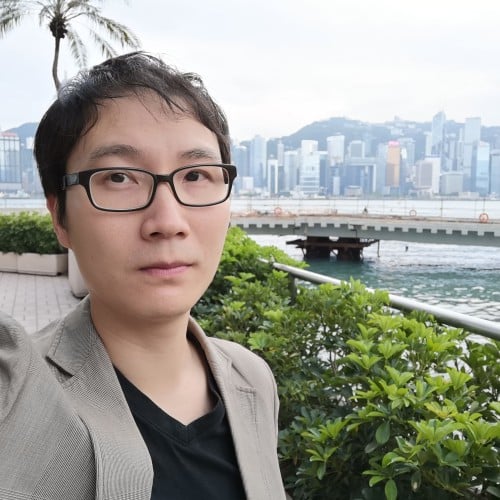 Jamie Lam worked in the education sector for 11 years before joining the Post in 2017. He was born in Hong Kong and spent his formative years in Toronto, Canada. Jamie has a master's degree in English language teaching.
Sign up for YP Weekly
Get updates sent directly to your inbox