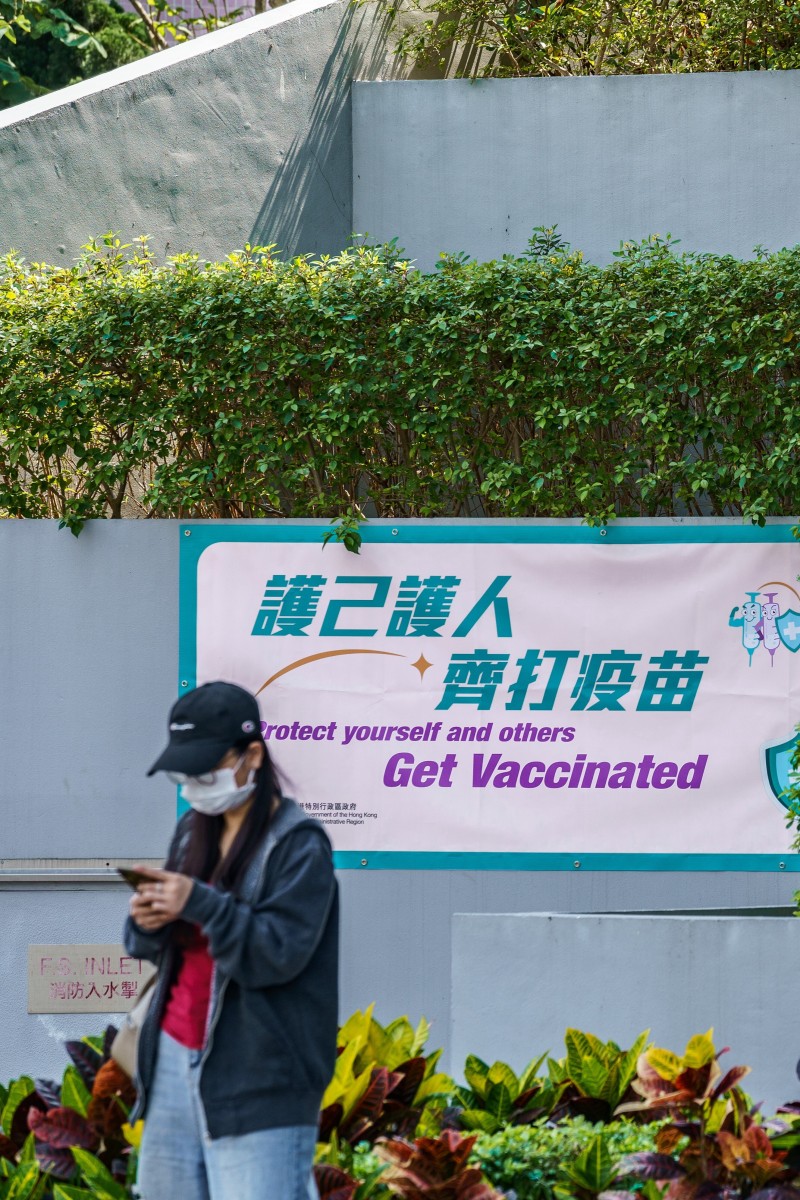 Face off: Will vaccines curb the Covid-19 pandemic in Hong Kong?
Each week, two of our readers debate a hot topic in a parliamentary-style debate that doesn't necessarily reflect their personal viewpoint

This week, students discuss whether the government's coronavirus vaccine scheme will be effective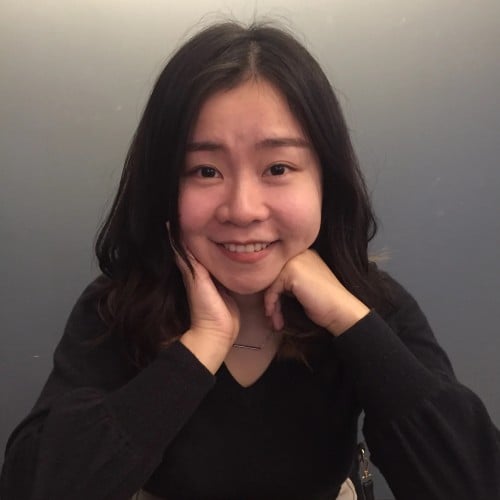 Kelly is a journalist from Hong Kong. She joined the Post in 2018, where she writes about Hong Kong's arts and culture, social welfare and the environment. She has a master's degree in Journalism from the University of Hong Kong.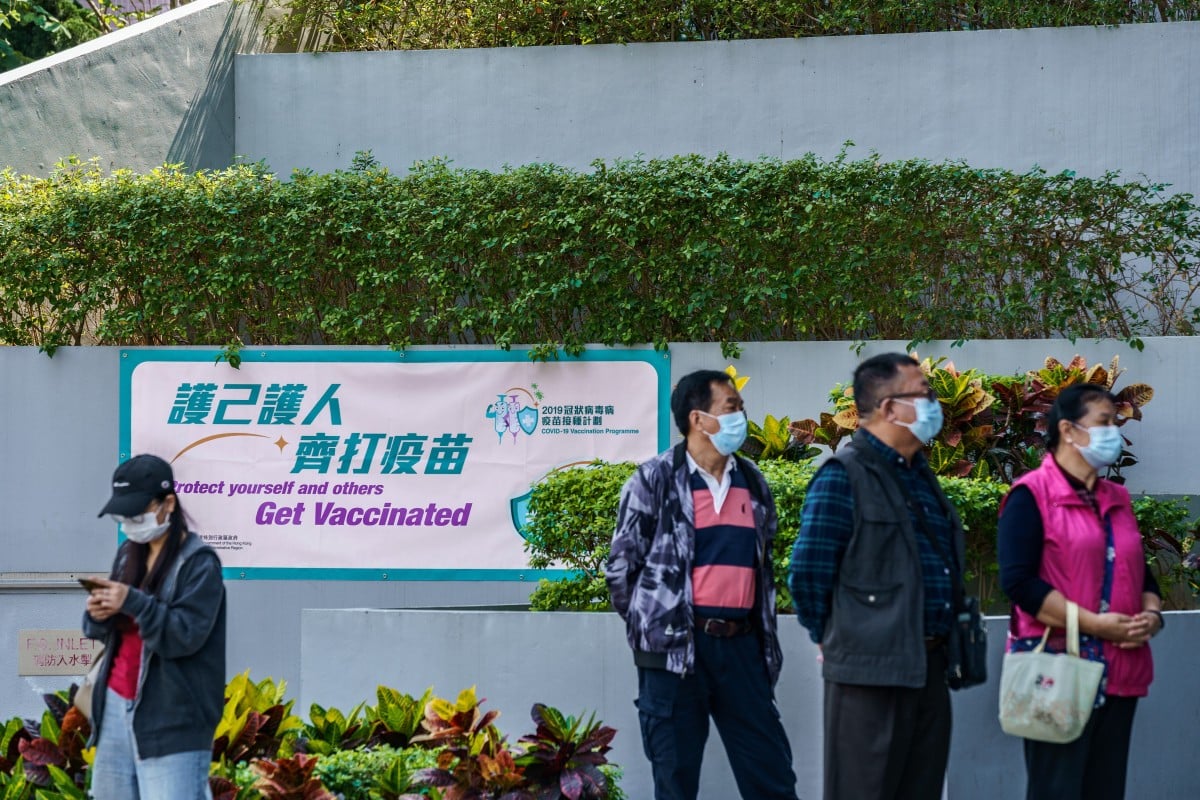 Hong Kong is easing up on social-distancing rules, but needs residents to embrace its vaccine programme in order to achieve a full return to normal life. Photographer: Lam Yik/Bloomberg
Chloe Lau Hong-ching, 15, Blair Academy, US
We are still very much living with the pandemic but chances are that life could get back to normal sooner than we think, thanks to the vaccines.
The race for a Covid-19 vaccine began soon after the coronavirus emerged more than a year ago. It has had a terrible impact in almost every country around the world.
Our immune systems were not prepared for it. More than 2.7 million people have died from the virus so far. Even the strictest hygiene and social-distancing measures have not been able to curb its spread.
Our most effective weapon against such a disease is a vaccine.
Should Hong Kong's public gathering ban be lifted?
Most notably, vaccines help our immune system fight the virus. There are two types of vaccines available in Hong Kong now – Sinovac and Pfizer-BioNTech, which was approved by the World Health Organisation (WHO).
There is a much greater chance of defeating the coronavirus if people get vaccinated. It is almost certain that the infection rates will drop drastically.
With fewer Covid-19 patients, the disease will be transmitted to fewer people. Even if they are infected, vaccinated patients will have a much higher chance of making a full recovery.
Also, if a large number of people receive the shots, countries can achieve herd immunity: the ideal scenario in which almost everyone is immune to Covid-19.
Hong Kong needs to have at least 70 per cent of the population vaccinated to reach herd immunity.
Some may argue that the vaccines are unreliable because they were produced within a year.
Traditionally, vaccines take 5-10 years to be approved because of the extensive research and trials involved.
But it is not surprising that modern technological advancements, along with the fact that the pandemic is a global emergency, helped scientists to come up with vaccines in a short time.
Should we choose cloth face masks over single-use ones?
Besides getting WHO's approval, there is significant data supporting the effectiveness of the vaccines.
For example, the BioNTech vaccine was found to be 95 per cent effective against Covid-19.
Vaccines are our best shot (literally!) at curbing the Covid-19 pandemic in Hong Kong.
People queue for vaccination at a Community Vaccination Centre for Sinovac vaccines in Hong Kong Central Library, Causeway Bay. Photo: SCMP / Dickson Lee
Nicole Lee, 17, Benenden School, Britain
Everyone yearns for a return to normality, but vaccines won't be the magic solution that curbs the pandemic in Hong Kong.
Let's consider concerns regarding their efficacy. Variants of the coronavirus have emerged in Brazil, South Africa and Britain, and more may be on the way, experts say. So this means the vaccines may have to be redesigned.
It is also important to note that no vaccine gives us 100 per cent protection from the disease.
Sinovac, one of three vaccines ordered by Hong Kong, was found to be just 50.4 per cent effective by researchers in Brazil. Slightly more than 50 per cent is required for regulatory approval. Indeed, trials across the globe have yielded a vast range of results – Turkish researchers found Sinovac to be 91.25 per cent effective.
Will online learning replace traditional school?
However, a lack of clarity and universal agreement on the vaccines has caused uncertainty, and people are increasingly hesitant about getting vaccinated.
Side effects are also a big worry in Hong Kong. Although experts have said the reported deaths and illnesses are not directly linked to the Sinovac jabs, this has done little to reassure people, and vaccination no-shows have increased.
Why is this significant? To achieve herd immunity, it is estimated that around 80 per cent of the population will have to be vaccinated. Fears over variants and the effectiveness and dangers of the vaccines will reduce the number of Hong Kong people receiving the jabs.
How helpful is the LeaveHomeSafe app?
Countries such as Taiwan and New Zealand were able to get cases down to zero before the vaccines were available through extensive and flexible planning, using methods such as testing, contact tracing, isolation and quarantine.
We all have to remain vigilant and continue social distancing, wearing masks, and practise good hygiene – we shouldn't believe the vaccines will completely eliminate the coronavirus.
Fighting Covid-19 will always be a community effort; vaccinations alone won't be able to do it.
Sign up for the YP Teachers Newsletter
Get updates for teachers sent directly to your inbox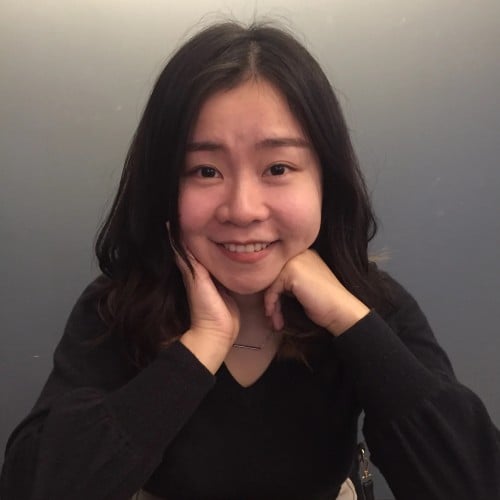 Kelly is a journalist from Hong Kong. She joined the Post in 2018, where she writes about Hong Kong's arts and culture, social welfare and the environment. She has a master's degree in Journalism from the University of Hong Kong.
Sign up for YP Weekly
Get updates sent directly to your inbox