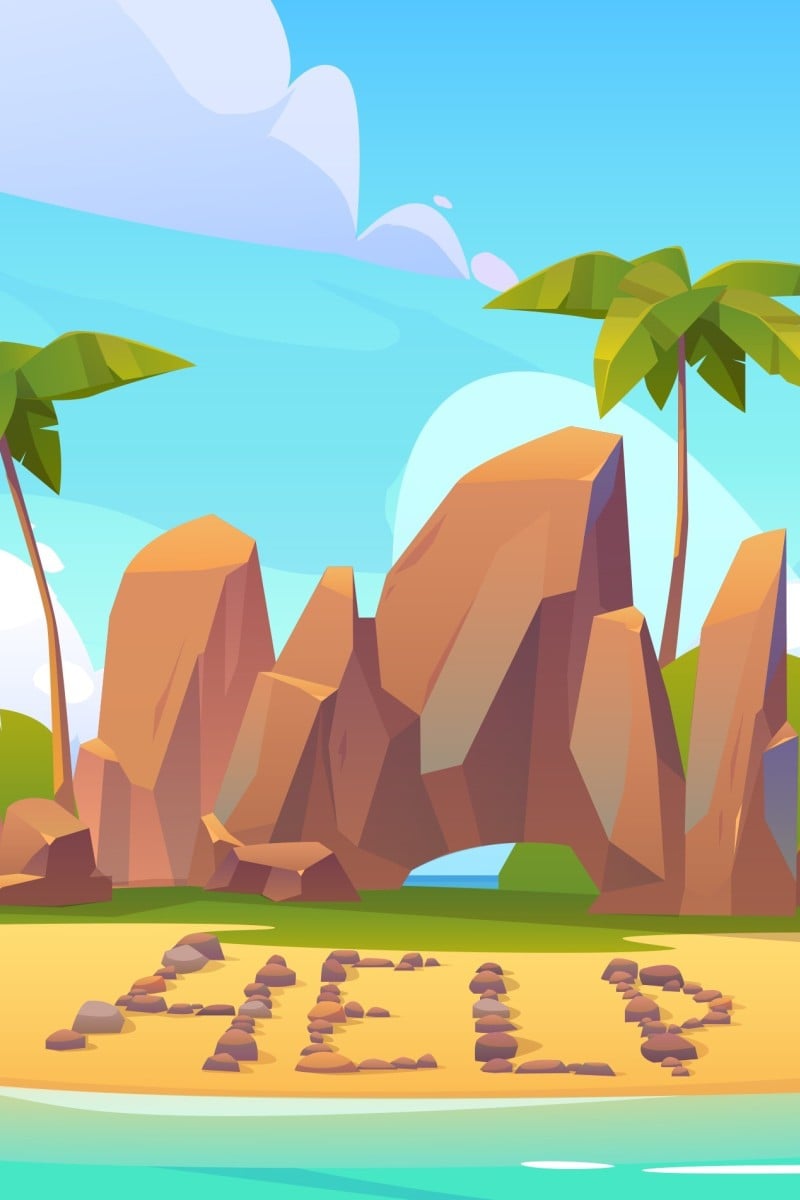 Top 10: If you were stuck on a desert island, what's the one thing you'd want to have with you?
From insect repellent to a satellite phone, here are the essentials our readers would hope to be stranded with

You'd probably get really bored, so having a friend (whether human or canine) would probably come in handy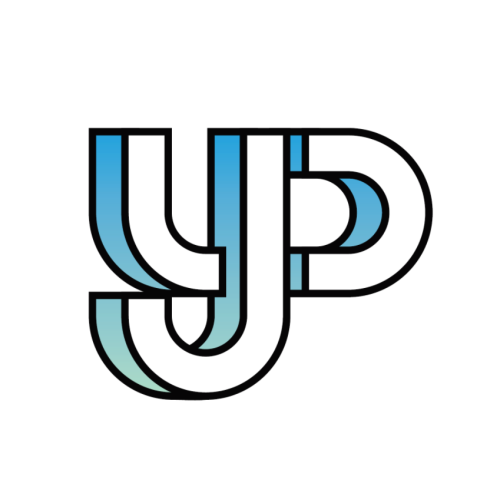 Readers share their thoughts and opinions on everything from social issues to pop culture.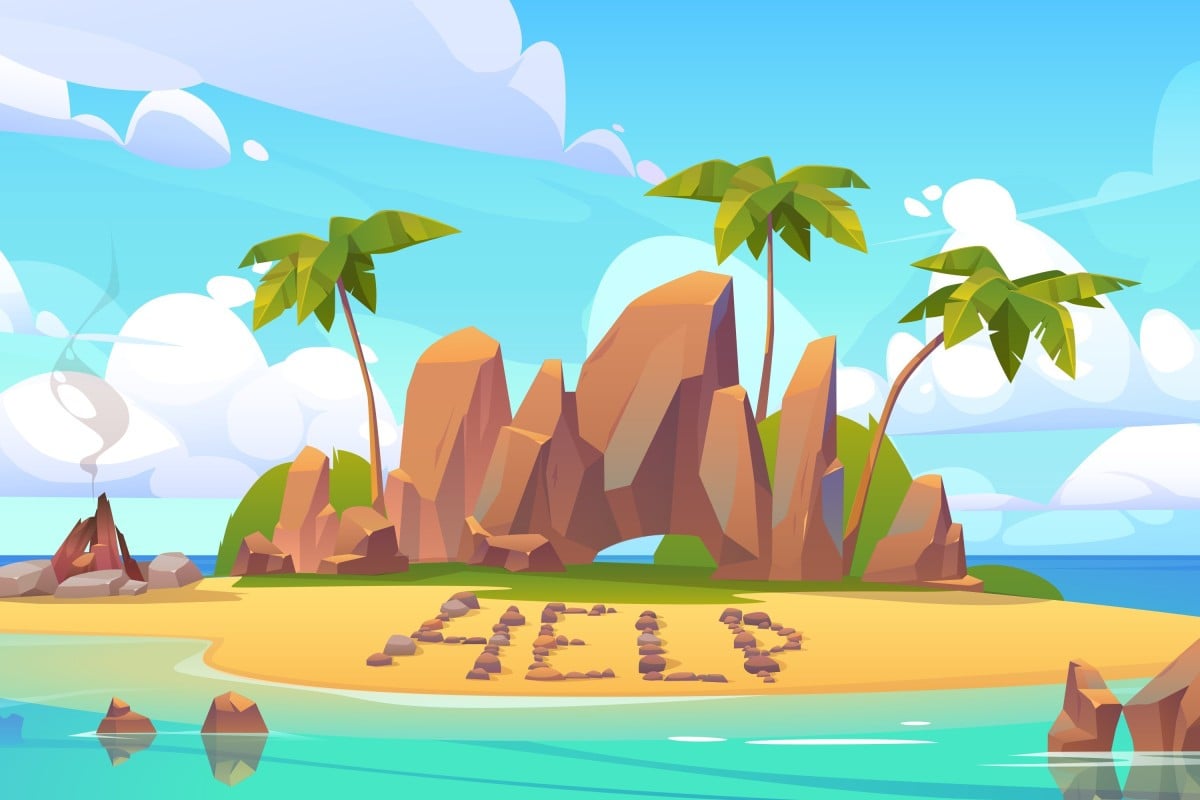 We're not totally opposed to the idea of a little peace and quiet.
Just like how Tom Hanks' character in Cast Away had Wilson the volleyball, I would need a real friend if I were stranded on an island.
The friend could offer help if I'm in danger. We could play, find food, and keep each other company. Time would pass more quickly, and I would feel less bored with a friend by my side.
Justin Shi Chi-ming, 15, Catholic Ming Yuen Secondary School
The only thing I'd want to take with me is a sleeping bag. This is because I wouldn't know whether it would be hot or cold at night.
What's more, I'm prone to the common cold, so I need to put my health first. I would try my best to maintain a comfortable body temperature by bringing a sleeping bag.
Tsang Tsz-ching, 15, Fung Kai No 1 Secondary School
What does a Hong Kong summer taste like?
I would bring a bottle of insect repellent along with me because there would probably be a lot of insects on the island. Those insects would make a meal out of me if I don't apply insect repellent.
Also, bringing a bottle of repellent will protect me from the insects I am afraid of, such as spiders and cockroaches.
Ma Jing-mao, 15, Carmel Pak U Secondary School
Stay AWAY.
Even though it sounds impractical, I wouldn't hesitate to bring a hardcover book with me to the desert island. There are several reasons for this.
The book would keep me entertained while teaching me something new. During cold nights, I could easily start a fire by tearing some pages off and lighting them up.
If there are dangerous animals lurking around, I would use my book to fend them off. And when it's raining, the book would provide a covering for me head because the hard cover wouldn't soak easily.
Ayanna Fong Po-suet, 14, Sacred Heart Canossian College
What song is the anthem for your life?
I would bring a knife, but not just any knife - it would be from a company that is known for making durable survival knives.
A polished blade can be used as a reflector to attract passing ships and planes. I could also use the knife to open shellfish and use their shells to collect rainwater.
After opening shellfish with my knife, I'd use their flesh as bait to catch other fish. Fishing is tough and requires infinite patience, but with the shellfish as bait, I might be able to catch fish on a regular basis for some fresh sashimi.
Leanna Leung, 12, Maryknoll Fathers' School
A dog would be very loyal and keep me company all the time, so that I wouldn't feel so bored. I could play with the dog, and it could even help me hunt for food. The dog would not only be a great ally but also my greatest friend.
Lily Ye, 15, Fung Kai No 1 Secondary School
This dog is totally living its best island life.
A solar-powered flashlight would be easy to carry, and after it stores power during the daytime, I would use it at night to search for food and water. A beam of light from such a flashlight can be seen for long distances so I could use it to seek help from passing ships or boats.
I would also appreciate knowing it would last a long time, as its batteries don't need to be regularly replaced, making it environmentally friendly, too.
Ngai Cheuk-yi, 16, Fung Kai No 1 Secondary School
I would love to have good luck. It is the most important thing to have during a difficult situation.
Vesna Ho, 15, Fung Kai No 1 Secondary School
The last time you tried something new
A big water container. The water would cool me down and quench my thirst.
Because sea water irritates my skin and tends to give me red patches and itchy bumps, I would
probably use some of the water to have a wash.
I think I could survive with this water until I am rescued in time.
Blaza Jamillah Hessa, 15, Catholic Ming Yuen Secondary School
I would opt for a satellite phone. Unlike traditional mobile phones, satellite phones work anywhere on Earth, so I can use it to call the relevant authorities to rescue me.
If the rescue takes days or even weeks, the authorities could tell me how to find shelter, food and water. It would be better than having a volleyball, which was actor Tom Hanks' only companion on a deserted island in Cast Away.
Unlike Hanks' character, I would never be bored because I would be able to talk to my friends and family whenever I want using my satellite phone.
Nicholas Chan, 16, Abingdon School, Britain
The small things we're grateful for
Next week's question is: What's the best thing to do on a sunny day? If you would like to share your answer, please send an email to [email protected], and please include your full name, age and school.
Sign up for the YP Teachers Newsletter
Get updates for teachers sent directly to your inbox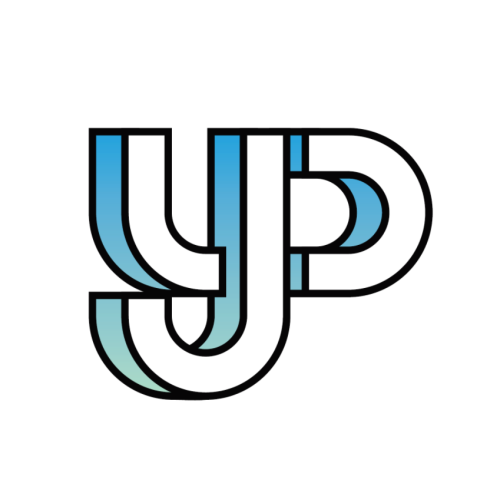 Readers share their thoughts and opinions on everything from social issues to pop culture.
Sign up for YP Weekly
Get updates sent directly to your inbox