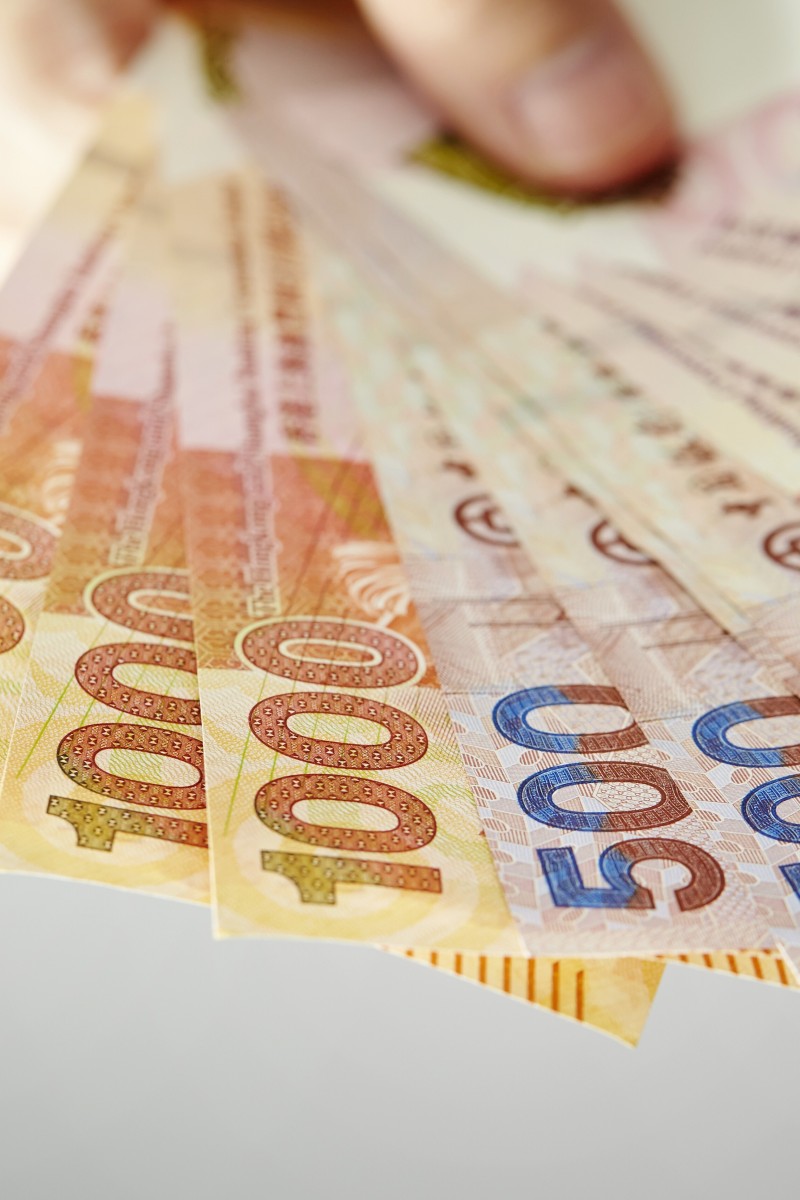 Face Off: Will the HK$5,000 vouchers from the Hong Kong government revive the city's small and medium businesses?
Each week, two of our readers debate a hot topic in a parliamentary-style debate that doesn't necessarily reflect their personal viewpoint

This week, they discuss whether the proposed voucher scheme will help the city's economy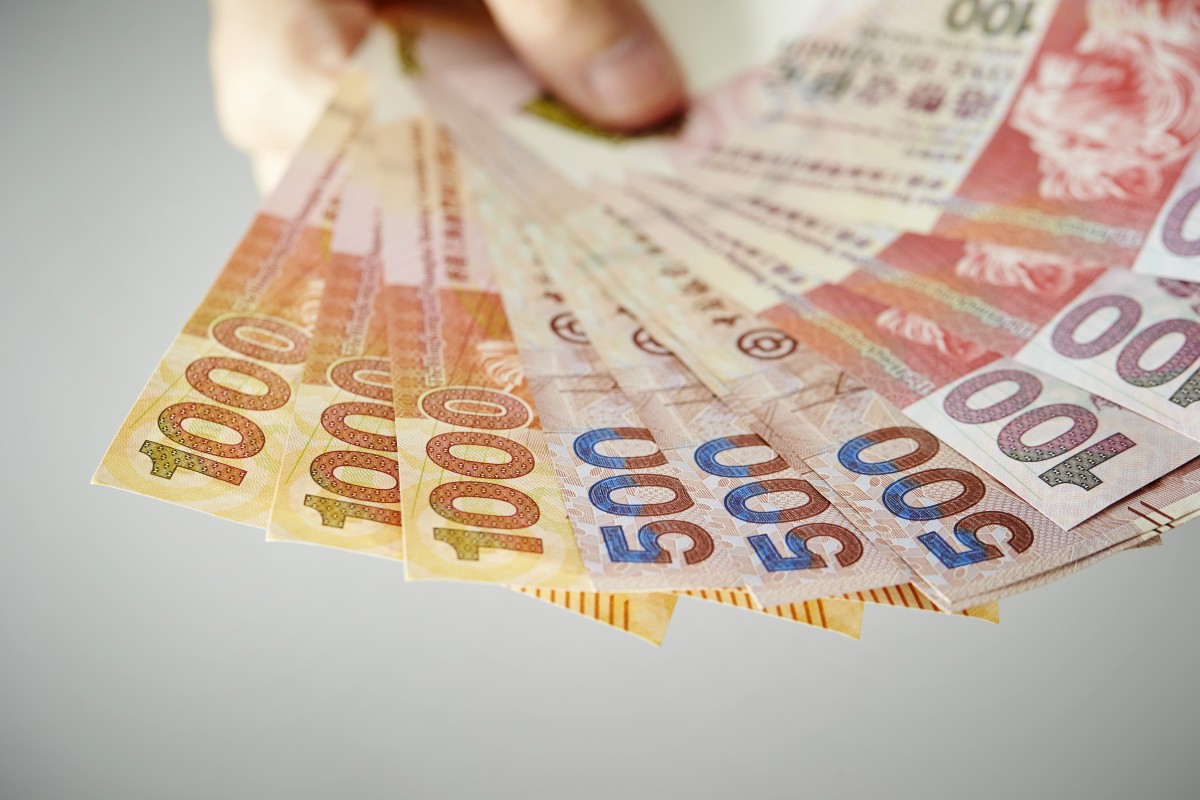 Is the voucher scheme an effective way of jumpstarting the economy, which has been so badly hit during coronavirus?
Nicole Lee, 16, Benenden School, Britain
As of March 2021, Hong Kong had more than 340,000 small and medium enterprises, which employed about 46 per cent of the private sector's workforce and accounted for 98 per cent of business establishments, according to the website of the government's Support and Consultation Centre for SMEs.
Small and medium businesses play an important role in Hong Kong, contributing to local employment and promoting the city's unique culture. It is therefore crucial for the government to help their revival after the catastrophic impact of 2019's citywide protests and the ongoing pandemic. The HK$5,000 vouchers are an effective way to achieve this goal.
The scheme is predicted to boost the city's economy by 0.7 per cent, and Financial Secretary Paul Chan Mo-po has stressed that its goal is to increase spending on local businesses. The scale of the programme – costing around HK$36 billion – suggests it is a priority for the government.
Students discuss whether vaccination should be required for returning to school
The scheme gives consumers disposable income, which should encourage them to shop at small businesses. A survey conducted by AIA Group in January this year found that more than 50 per cent of Hongkongers are looking to increase their savings this year. But under this plan, shoppers would be able to save the money from their paycheques, while feeling more confident about spending the cash vouchers which must be used at retail stores, restaurants, public transport, or locally registered online stores.
And some of the payments must be spent by a certain date, so the money should largely benefit local SMEs as opposed to being used to pay bills or being hoarded in savings accounts.
An egg vendor offers payment via Octopus at a market in Sham Shui Po. Photo: SCMP/K.Y. Cheng
Finding local alternatives to international retailers is easier than ever with the internet. It is also increasingly popular, as doing so supports local culture and can be more environmentally friendly.
Influencers on social media often promote local boutiques and restaurants, and their followers are often looking to discover new small businesses to support. Hopefully, Hongkongers who want to help revive the local economy will spend their vouchers at their favourite small shops or find new ones to visit.
Since opening the city's borders to international travellers is still a faraway option, it is necessary for the government to aid small and medium businesses in their recovery. The cash voucher scheme is a highly promising initiative, as it puts disposable income right in the hands of consumers and encourages them to spend it at local businesses.
Should vaccinated people still need to quarantine?
Reese Wong, 17, Sha Tin College
A useful measure? Sure. A permanent solution for all the woes brought about by the Covid-19 pandemic? Unlikely.
Although the HK$5,000 vouchers would certainly be helpful, it is improbable that this measure would automatically revive local small and medium enterprises. It is a mere drop in the ocean. Instead, the revival of Hong Kong's SMEs requires a multifaceted strategy, involving more from the government than just this payout to consumers.
Amid the pandemic, SMEs in Hong Kong have been facing an unprecedented challenge to stay afloat. Businesses have had to adapt to rapidly changing guidelines, and many have been operating at a loss, or have already been forced to shut down.
Students debate whether a flat lottery is a good way to encourage vaccinations
The severity of the current environment for SMEs means that the vouchers' impact is likely to be minimal, especially because HK$5,000 will be disbursed in smaller instalments.
The economy has also affected consumers, and those who may be strapped for cash would be more likely to spend the vouchers on basic goods they would have bought without this scheme anyway, rather than on lavish meals or purchases.
Moreover, many local SMEs, particularly older shops, may not have the electronic payment systems that are required for people to spend the cash vouchers. Subsidies to incentivise the installation of e-payment systems could be helpful, but it also takes time for merchants to learn how to operate them.
Many smaller businesses and older shops might not have e-payment options available. Photo: SCMP/Nora Tam
Many older merchants and customers may not be comfortable with using these e-payment systems, and in many cases, they are the ones who need the most help.
And at the end of the day, the success of any economy's pandemic recovery plan is contingent on the successful control of Covid-19.
The effectiveness of the cash voucher scheme is threatened by the persistence of the disease and, by extension, the forced closure of at-risk venues, restrictions on incoming travellers, limited hours and seating for dine-in service, and all the other aggressive social distancing guidelines that have severely diminished local consumption. Ultimately, the recovery of the city and its SMEs relies on achieving herd immunity through a successful vaccination programme.
Should the government financially support the arts sector?
Of course, the actual impact of the government's cash voucher scheme remains to be seen. But in addition to this, the government must also consider other measures. Not only should they give direct subsidies to SMEs, but they should also work with merchants to create innovative and low-cost marketing strategies to boost local consumption. The HK$5,000 voucher can only do so much, and the revival of Hong Kong's SMEs requires a long-term outlook and plan.
Sign up for the YP Teachers Newsletter
Get updates for teachers sent directly to your inbox
Sign up for YP Weekly
Get updates sent directly to your inbox