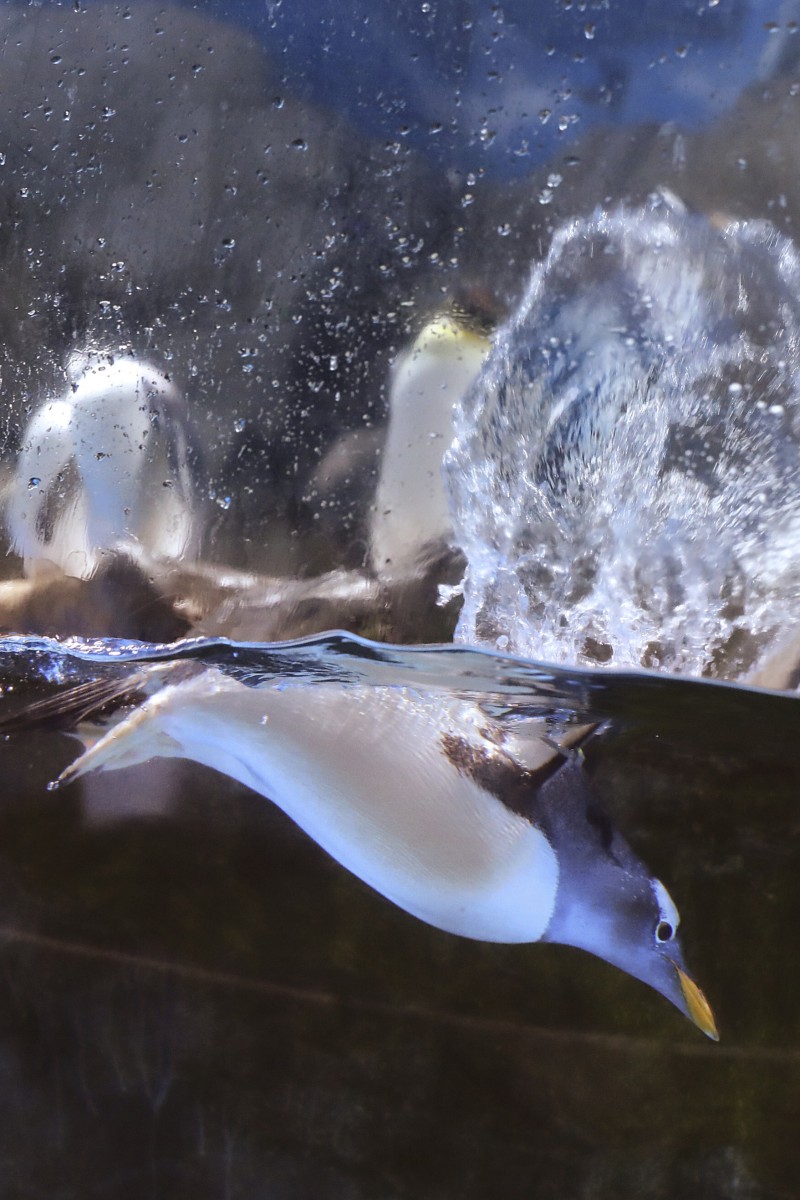 Top 10: If you could be an ocean creature, what would you choose to be? (Ocean Park tickets giveaway)
Last week, we asked our readers what dish they could never get sick of

This week, we want to know what ocean creature do they want to be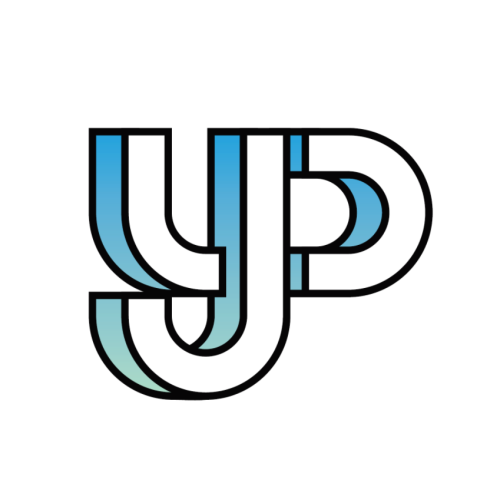 Readers share their thoughts and opinions on everything from social issues to pop culture.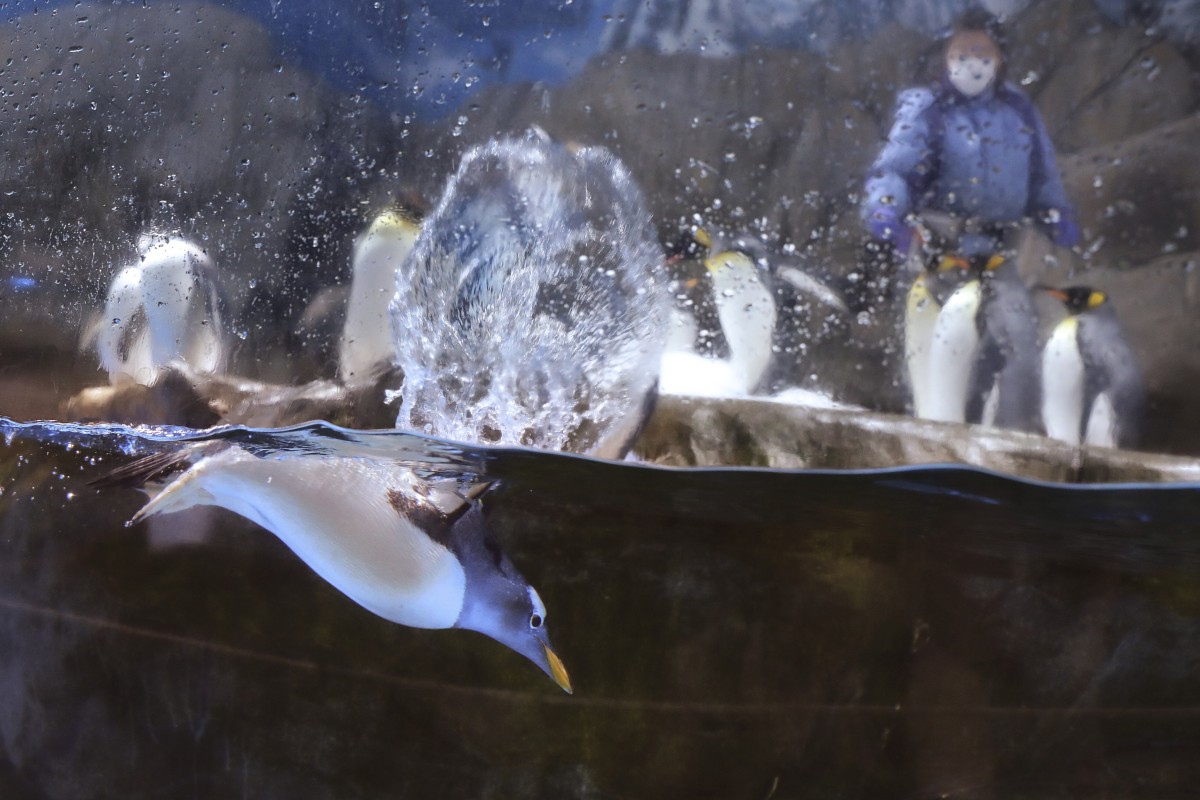 Ocean Park has a lot of animals for the children to see, including these cute penguins. Photo: Sam Tsang
Last week, we asked our readers: What is the one food you could eat for the rest of your life?
This week's question: If you could be an ocean creature for a day, what would you choose to be, and what would you do?
We will publish the 10 best submissions next week. The two readers with the best submissions will each win a pair of tickets to the Ocean Park!
To take part, drop us a line via this form or email us at [email protected] by 11.59pm, October 20. Tell us your name, age and school. The winners will be announced in Young Post's print edition on October 25. We'll then contact the winners with details on how to collect the tickets.
Ocean Park's Grand Aquarium is one of the amusement park's most popular attractions. Photo: handout
Here's our readers' answers for last week's question about the food they can eat for the rest of their lives:
It would be a colourful, round lollipop.
When I was six years old, I had a best friend. One day, we had a fight over something small - I can't even remember why we were fighting - and my friend attempted to make up to me by buying me a lollipop, but I refused to take it. The next day, I learned she was leaving Hong Kong to study abroad. Since we were young kids, we hadn't exchanged any contact information, so we haven't been in touch since then.
If I had the chance, I would go back in time and accept her lollipop.
Wang Shi-jia, 14, King Ling College
What do teens do better than adults?
I could eat stinky tofu for the rest of my life. It has a tacky name, but a long history, plus an addictive taste. It's crisp but not burnt, tender but not greasy, and although it has a pungent smell, its aroma is intense and seductive, with the freshness of white tofu and the crispness of fried tofu.
Stinky Tofu with brown sauce at Gui Mui Snack in Mong Kok. 24SEP19 [FEATURES] SCMP / Xiaomei Chen
According to legend, stinky tofu can nourish cold qi, relieve pain in the spleen and stomach, and more. If you make it a regular part of your diet, it can supposedly enhance your physical fitness and beautify your skin.
If I have a day without stinky tofu, I have no will to work. It's an inseparable part of my spirit and it can accompany me all my life.
Joker Luo, 18, Fanling Lutheran Secondary School
When I was younger, my grandmother would cook her special Yangzhou fried rice for me every Friday.
It was a staple dish, and I could eat three big bowls of it. She always worked so hard in the kitchen to prepare this amazing meal. This scrumptious dish reminds me of her love for me, and the smell and taste remain in my heart and mind.
Thank you, dear grandmother. I wish I could have this dish forever.
Issac Leung Tak-ching, 12, Immaculate Heart of Mary College
We understand, we've been known to scarf down a plate or two as well.
Give me a plate of sushi and I would be good to go for the rest of my life.
Ever since I was a child, my mum and I have loved making sushi for dinner. We use a variety of ingredients, such as tamagoyaki [grilled egg], unagi [grilled eel], imitation crab, tuna salad, Spam, and even cream cheese. What's more, sushi can be made in different styles, such as nigiri [hand-pressed sushi], maki [rolled sushi], and chirashi [scattered sushi].
Trust me, you won't get bored of eating it all the time, and your can create your own combinations and styles, no matter how weird they are.
Tse Won-huen, 17, Wesley College
Frankly speaking, there's nothing special about the taste of the fried chicken wings my helper makes, but they are easy to make and crispy. What's special about them is that I can only eat them when we invite friends over.
Not being able to have them all the time makes me hungry for them. I would love to learn the recipe and eat them for the rest of my life, and remember my caring helper.
Jerry Yip Tse-chung, 15, CCC Heep Woh College
What weird food combos do you really enjoy?
For me, life has no meaning without candy. When I'm exhausted and upset, I will enjoy a sack of sweets. My mum always tells me not to eat too many because it is unhealthy. However, candy makes me happy, and being happy is good for your health, since it boosts your immune system and helps you think positively.
Connie Chan Hui-tung, 15, Carmel Bunnan Tong Memorial Secondary School
Pizza is not only delicious, but you can have it in so many different ways, with pepperoni, olives or even pineapple. Many people think it is disgusting, but I actually like pineapple on pizza. It contains a good array of vitamins and minerals, including calcium, and the different nutrients allow you to have a complete meal.
Mang Suet-ching, 12, Pooi To Middle School
Drizzled with soy sauce or hot sauce, rain or shine, siu mai makes the perfect snack. You can enjoy it for any meal (well, maybe not breakfast).
Nothing beats a cup of six hot, delicious siu mai.
Vijay Sathappan Narayanan, 13, Island School
Sea urchin is rich in protein, dietary fibres and Omega-3. It's a delicacy for many, and it is hard to get sick of because there are so many ways to enjoy it: you can keep it simple by eating it fresh as sashimi, stir-fry it, or even bake it in the oven.
Ting Ka-wai, 15, Christian Alliance SW Chan Memorial School
Ice cream is my comfort food, and I could eat it for the rest of my life. There's so many different flavours, such as strawberry, banana, chocolate and milk tea. Whether I'm feeling happy or down, I want to eat ice cream.
Ling Yat Nok, 16, Fung Kai No. 1 Secondary School
Sign up for the YP Teachers Newsletter
Get updates for teachers sent directly to your inbox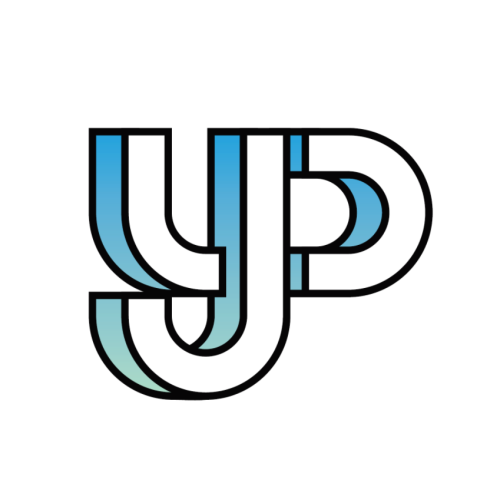 Readers share their thoughts and opinions on everything from social issues to pop culture.
Sign up for YP Weekly
Get updates sent directly to your inbox