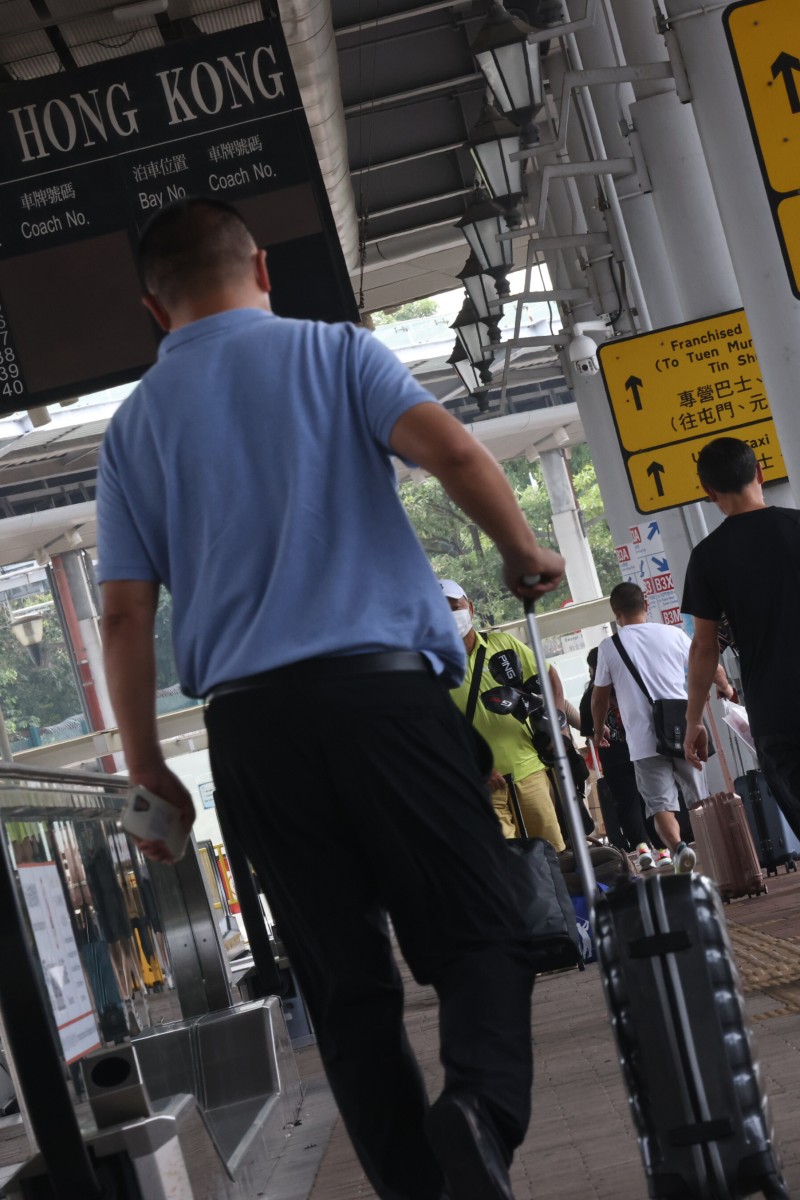 Face off: Should Hong Kong reopen the border with mainland China?
Zaina Shahid
Clarisse Poon
Each week, two of our readers debate a hot topic in a showdown that doesn't necessarily reflect their personal viewpoint

This week, students discuss whether the city's Covid-19 situation means it should relax its strict border controls with the mainland
Zaina Shahid
Clarisse Poon
|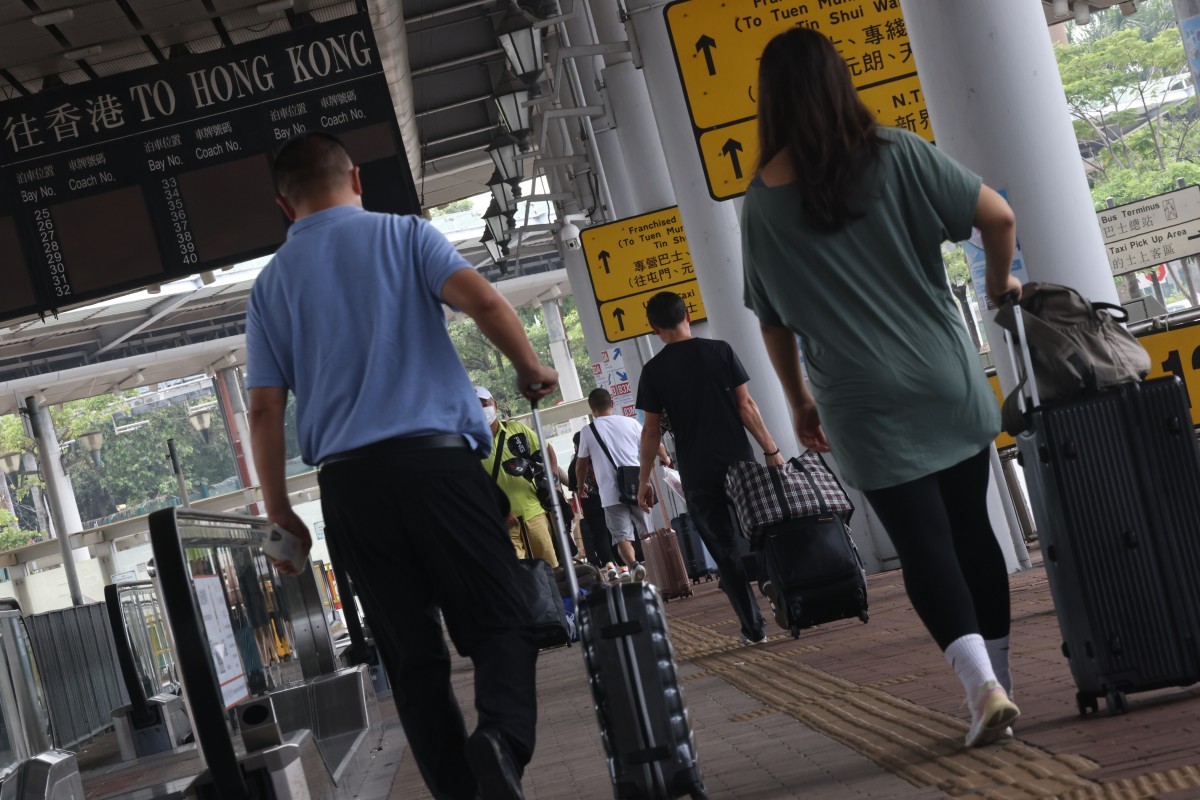 Hong Kong officials have remained committed to strengthening the city's regulations so that mainland China will approve the opening of its borders to local residents. Photo: K.Y. Cheng
If you are interested in joining future Face Off debates, fill out this form to submit your application.
For: Clarisse Poon, 12, St Paul's Co-educational College
An international financial hub, Hong Kong has been hard hit by the strict border controls imposed during the Covid-19 pandemic. Reopening the border with the mainland is crucial to reviving the city's struggling economy.
Hong Kong pitches itself as a bridge between China and the rest of the world. But with the borders closed, business and other dealings – especially with the mainland – have been severely disrupted.
Statistics show that dozens of international companies have relocated their regional headquarters from Hong Kong recently. If the restrictions are not lifted soon, more international investors will leave Hong Kong and opt for places like Singapore.
Hot topics: All about the 'Return2HK' and 'Come2HK' schemes
The city's tourism and hospitality industries have also been badly affected. More than 80 travel agencies were closed last year. Even the city's biggest travel firms have laid off workers or put staff on unpaid leave.
What's more, the border closure is hampering our integration with the Greater Bay Area. We are missing out on opportunities in major sectors such as health care and insurance.
Last but not least, cultural and social exchanges between Hong Kong and the mainland have been largely suspended while Hongkongers working across the border have been separated from their families for long periods.
Hong Kong schools with cross-border students set up mainland learning centres
Given the city's low level of coronavirus infections and the relatively high vaccination rate, is it rational to continue our zero-Covid policy? Can't the border be reopened provided that strict testing and tracking measures are enforced?
In fact, an article in Nature suggested that strict border closures could have helped limit viral transmission in the pandemic's early days. But once the virus started spreading in other countries, border closures provided little benefit.
Karen Grépin, an Associate Professor at the School of Public Health at the University of Hong Kong, believes that border restrictions aren't worth the social and economic trade-offs. Therefore, it is high time that Hong Kong reopened its borders with the mainland.
Visitors from mainland China cross the border at Shenzhen Bay Port through the "Come2HK" scheme. Photo: K.Y. Cheng
Against: Zaina Shahid, 13, Yew Chung International School
After almost two years of the Covid-19 pandemic, some of the world's biggest cities including Paris, New York and London are beginning to relax their travel restrictions. However, one of Asia's leading financial hubs – Hong Kong – is missing from the list.
In Hong Kong, visitor arrivals have been down by some 95 per cent year-on-year every month since February last year. The long-lasting restrictions have heavily affected businesses in the city and increasingly frustrated residents. However, the government should continue to stand firm on border closures. Reopening Hong Kong's border with the mainland will take at least four to five months of negotiations, according to Professor David Hui Shu-cheong, a Covid-19 adviser to the city's government.
WHO Covid chief: 'We're not out of the woods' in the fight against Covid-19
Meanwhile, reports indicate that the mainland's border restrictions could stay in place until the second half of 2022. Hong Kong officials have remained committed to strengthening the city's regulations so that China will approve the opening of its borders to local residents.
Hui said the mainland would only reopen its border to Hong Kong citizens after the city introduced a health code app, requiring users to share their vaccination records and 21-day travel history with the Chinese authorities.
Many countries, including Australia and New Zealand, have handled the pandemic very well. What's more, many European nations have managed to vaccinate more than 70 per cent of their population compared to China's 80 per cent.
Face off: Should incentives be provided to boost vaccination rates?
But Hong Kong is still not fully open to people from Europe or the United States.
If Hong Kong decides not to ease travel restrictions for people from countries with high vaccination rates, how can we justify opening our border only to the mainland?
Many would say that Hong Kong has been backed into a corner by its coronavirus policies. However, considering our residents' health and safety, the Hong Kong government should not reopen our border with the mainland just yet.
Sign up for the YP Teachers Newsletter
Get updates for teachers sent directly to your inbox
Sign up for YP Weekly
Get updates sent directly to your inbox