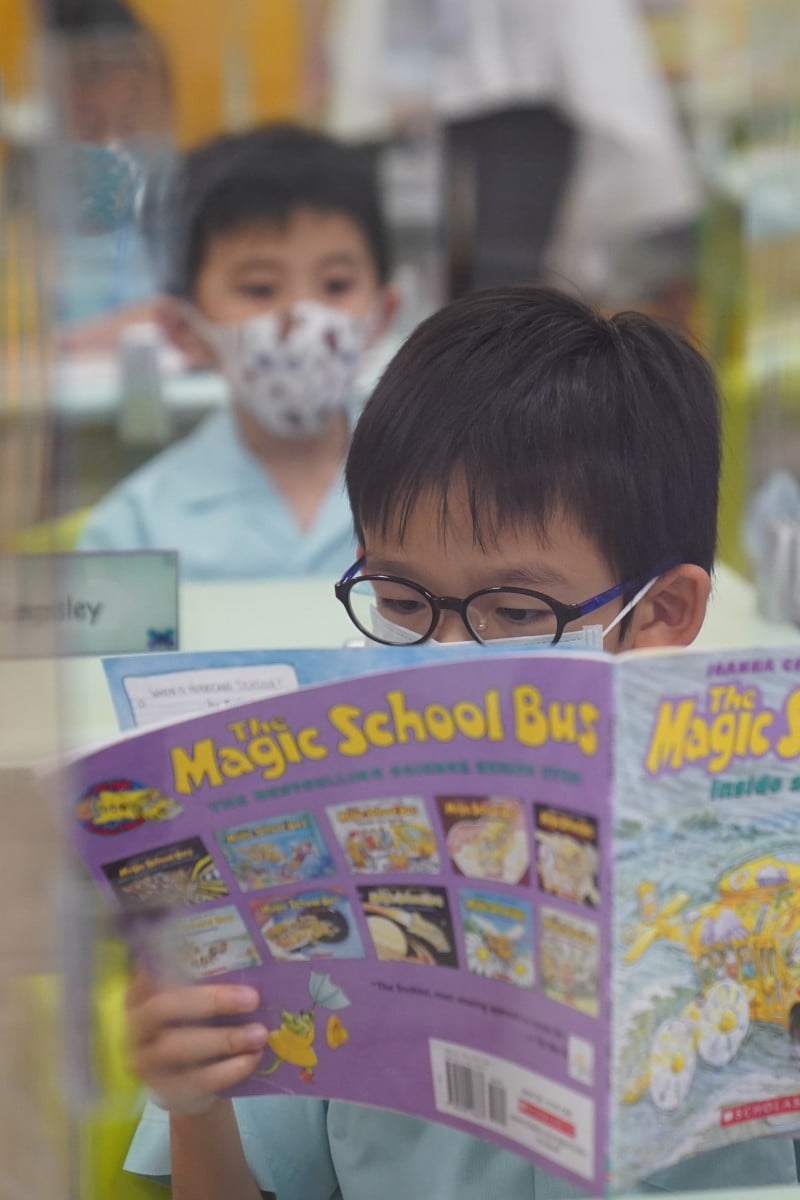 Face off: Is Hong Kong an ideal learning environment for kids?
Each week, two of our readers debate a hot topic in a showdown that does not necessarily reflect their personal viewpoint

This week, they discuss whether Hong Kong is a good place for students
Clarisse Poon
Teresa Kwok
|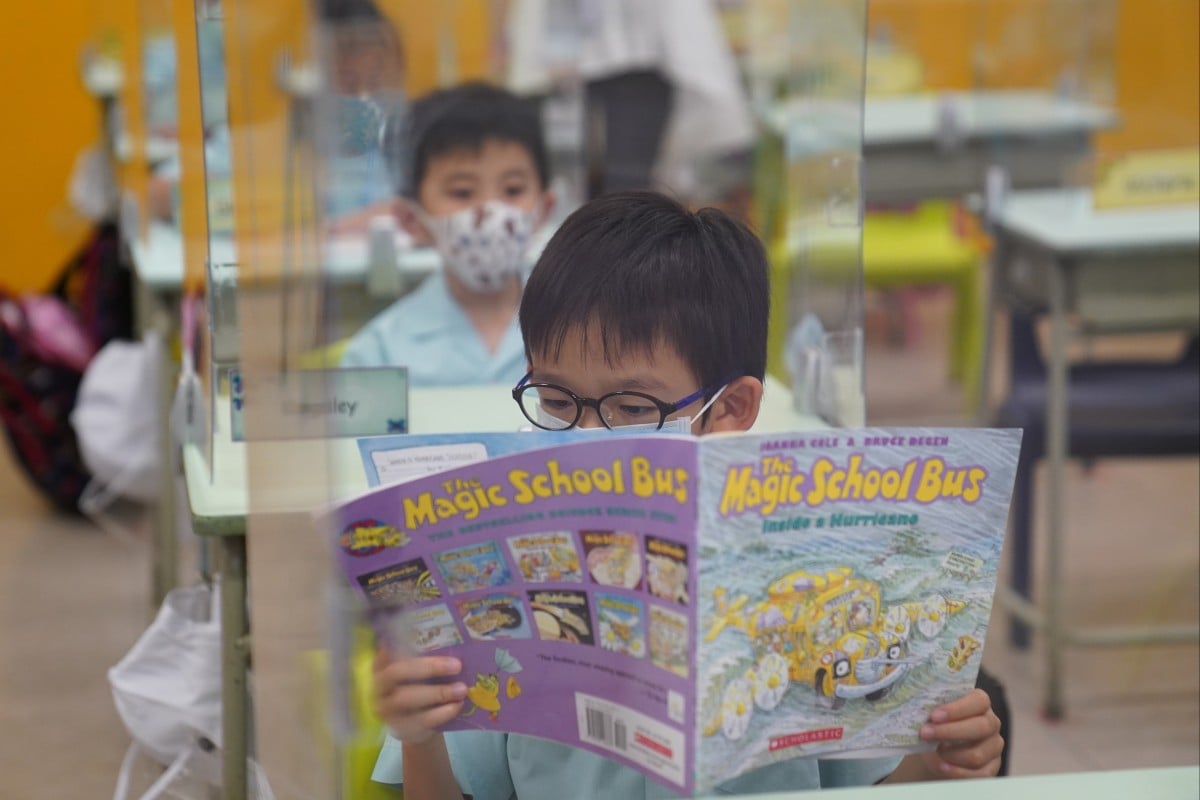 Do Hong Kong schools provide a good learning environment for students? Photo: Sam Tsang
If you are interested in joining future Face Off debates, fill out this form to submit your application.
For: Clarisse Poon, 12, St Paul's Co-educational College
What constitutes an ideal learning environment? I think it should be one that can provide kids with abundant resources, diverse study options and learning environments, and adequate social and psychological support. Our city values education, and undoubtedly provides students with the tools they need to succeed.
The Hong Kong government provides 12 years of free education to ensure equitable and accessible learning. From 2021 – 2022, the government spent HK$110.9 billion, 15.2 per cent of total government expenditure, on education, and since the 2017/18 school year, it has allocated additional resources to help reform education, like increasing the teacher-to-student ratio for public schools.
Is university necessary for financial success?
Furthermore, in an effort to encourage good mental health, school curriculum has been refined to incorporate more support for students and help them relieve stress through the launch of the HK$3 billion Quality Education Fund. These are just a few examples of what is included in public schools in the city.
As of the 2020/21 academic year, 53 international, 78 private and 71 direct subsidy scheme schools in Hong Kong provide diverse educational options to cater for students with different needs. These schools offer a wide range of international curricula and equip students to study anywhere in the world.
Hong Kong offers a wide variety of schools for students of all educational needs, says Clarisse. Photo: Google
There are also numerous resources in the city that provide practical and psychological support. For example, the BCGA is a non-governmental organisation that provides low-cost extracurricular activities, as well as educational and clinical psychological services. The government also funds a school social work service to identify and help students with academic, social and emotional issues.
Our city's fantastic learning environment is reflected in the achievements of its students. Hong Kong's frequent triumphs at international contests are a strong testimonial of its success. The 130 perfect scorers our city produced on the IB examination this year – more than anywhere else in the world – further shows how Hong Kong supports children in their studies.
Hong Kong is losing students due to emigration
Against: Teresa Kwok, 17, South Island School
Some parents believe that an ideal learning environment ensures that children learn happily, while others think strict rules are better for achieving good grades. The ideal environment depends on a person's experience and beliefs.
As an international school student, I daresay Hong Kong is not ideal for children because it fails to inspire them to learn and explore non-academic interests.
The teaching style and education system of the city is traditional and rigid, restricting students' potential to learn.
Hong Kong is too exam-focused and doesn't allow students to be creative, says Teresa. Photo: Sam Tsang
For example, Hong Kong students have limited outdoor learning experiences because teachers often believe that classroom learning is more efficient. However, learning solely in the classroom does not help children build their critical thinking skills. Without these valuable skills, how can students learn to apply their lessons to real-life situations?
Hong Kong has an exam-focused culture. Exams are useful for checking conceptual understanding, but since students start taking exams in primary school, this limits their ability to explore other interests. It causes students to prioritise revision and memorisation over extended learning. They have less time to do sports or study music, both of which are important for pastoral learning and building social skills. It means students fail to become all-rounded people.
The Hongkonger who defied her family to attend university
An exam-focused culture leads to a competitive learning environment. While this drives students to work hard and achieve good grades, it may also lead to unhealthy competition amongst peers. It could cause students to get tired and anxious, affecting their well-being and curtailing their confidence. Children's' well-being should not suffer in primary school; they should be learning in a happy environment, with support from their teachers.
Hong Kong's school system trains students to become exam-focused robots and achieve good grades. However, students do not benefit from Hong Kong's tough and competitive learning environment in the long run because it fails to inspire children to become active and inquisitive learners inside and outside the classroom.
Sign up for the YP Teachers Newsletter
Get updates for teachers sent directly to your inbox
Sign up for YP Weekly
Get updates sent directly to your inbox