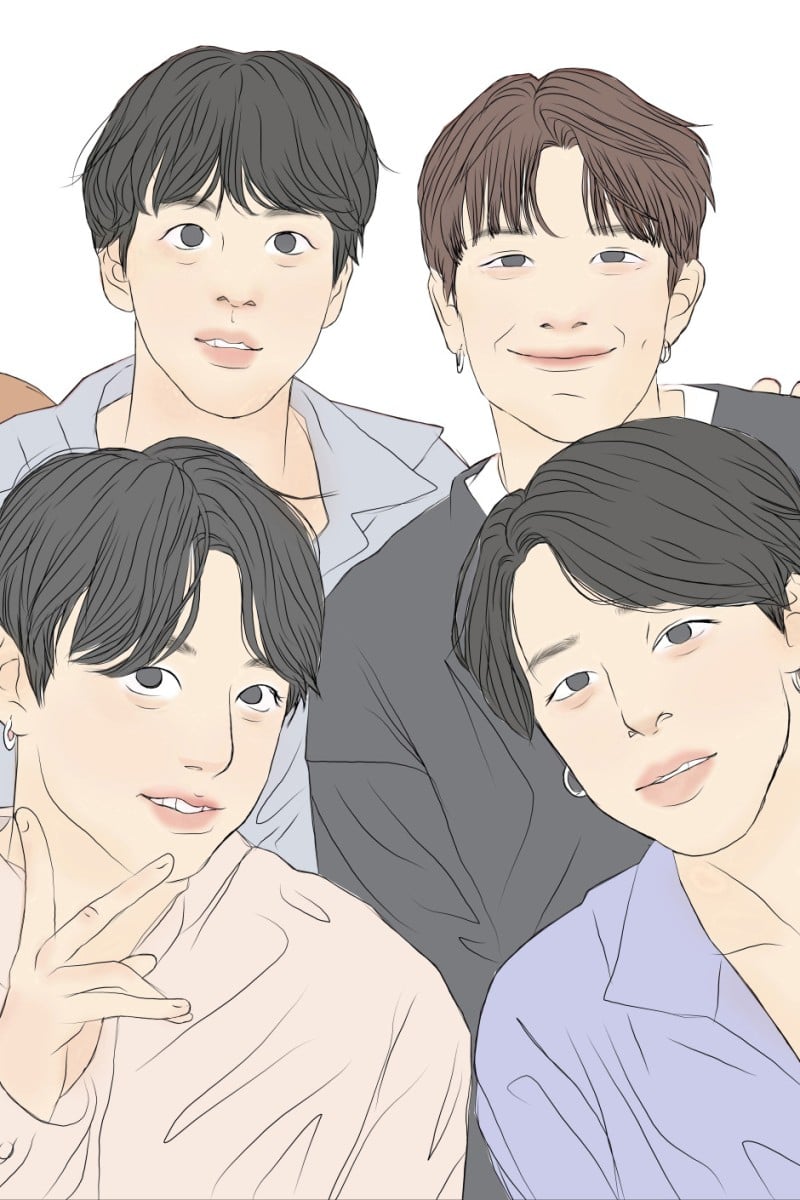 Top 10: Which young artist do you want to introduce to your parents?
From beloved Canto-pop idol Keung To to K-pop groups like BTS and Twice, here are the young artists that our readers want to share with their parents.

This week's question: If you could send a letter to Carrie Lam, what would you say?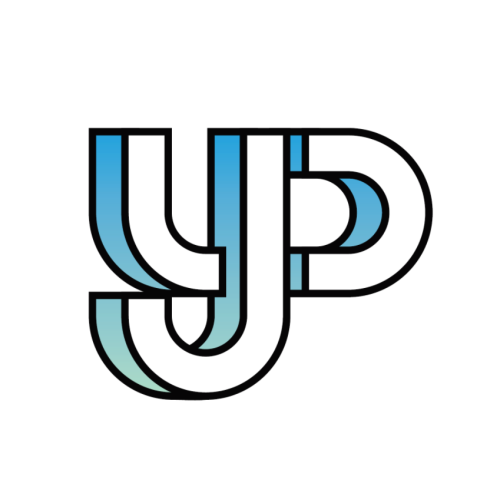 Readers share their thoughts and opinions on everything from social issues to pop culture.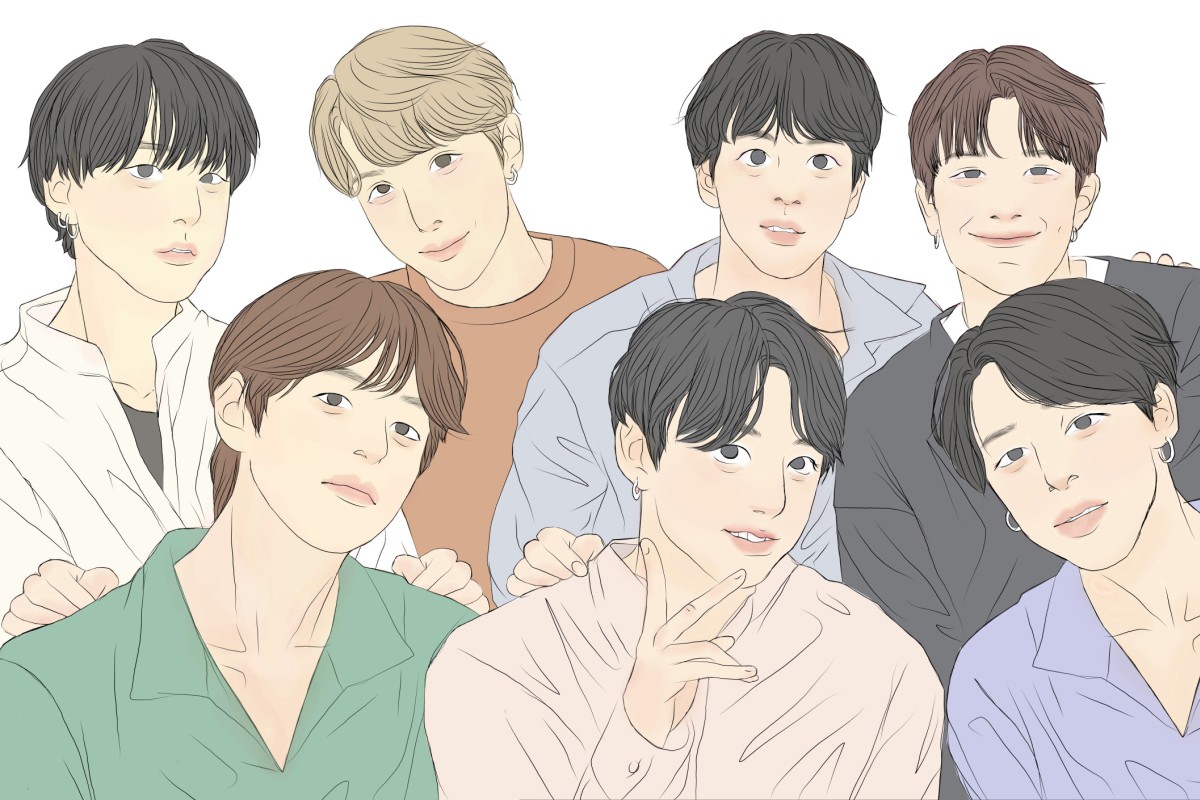 Which artist do you want to introduce to your parents? Photo: Shutterstock
This week's question: If you could send a letter to Carrie Lam, what would you say?
To take part, drop us a line via this form or email us at [email protected] by 11.59pm on April 20. Tell us your name, age and school.
Last week, we asked our readers, "Which young artist do you want to introduce to your parents?" Here's what they had to say.
The biggest lies we were told as kids
I want to introduce the K-pop group BTS to my parents. Not only are their songs catchy, but they have also taught me many things. For example: to love myself and not be afraid to chase my dreams. The group's leader, RM, gave a speech at the United Nations that left an impression on me, saying "No matter who you are, where you're from, your skin colour, your gender identity, just speak yourself. Find your name and find your voice by speaking yourself."
Kiki Leung Ka-kei, 14, Tak Nga Secondary School
Definitely the popular Canto-pop idol Keung To. Not only is he a charming young singer, but he is also an inspiring person, and I would like to share his experience with my parents.
From kindergarten to high school, Keung was teased and ridiculed due to his appearance. His lonely and unpleasant student days gave him low self-esteem. But he overcame this hardship and proved himself with his talents on the stage. This tells us that nothing is impossible, as long as you try.
Jeff Lee Ho-wai, 14, CNEC Christian College
Mirror and its breakout star, Keung To, have lead to a new interest in Canto-pop. Photo: Getty Images
I want my parents to know about the multitalented artist Lai-ying. She is a local singer and runs a popular YouTube channel called Pomato. Why would I introduce her to my parents? Because Lai-ying doesn't meet the traditional standards of beauty, yet she proves herself with her beautiful voice, fun personality, and hard-working attitude. She breaks stereotypes and reminds us to never judge a person by their appearance.
Maureen Sung Weng-chuen, 13, Lai King Catholic Secondary School
I want my parents to know about local illustrator LLH. He's been around for seven years, he is humble and his work is cute, with a Hong Kong touch. For example, his popular character PiPi was made to bring people hope and happiness. He is not afraid of new changes and challenges, and he gives us the positive energy we need in this uncertain time.
Joby Chui Kwan-kiu, 12, Christian Alliance SC Chan Memorial College
If you could rewrite the ending of a book, how would you end it differently?
It must be figure skating star Yuzuru Hanyu. He sees his passion for the sport as an art and a way to express himself. He infuses his personal temperament and emotion into his moves so that what we see is no longer a simple competition, but a resilient soul that speaks through the piece. Meanwhile, his sportsmanship and perseverance was evident at the recent Winter Olympics in Beijing. He reminds us to keep challenging ourselves and pushing the limit.
Tsang Tsz-ching, 16, Fung Kai No 1 Secondary School
I want to introduce my parents to South Korean idol Na Hae-un. Since she was four years old, she has worked on developing her dancing skills. Now she is 12, and the young dancer continues to showcase her remarkable talent through her YouTube channel.
I also enjoy dancing and have also created my own YouTube channel, but my dad is not happy with it, as he wants me to focus on my cello exam. Hence, I hope that by introducing him to this young Korean dancer, I could change his mind about dance and he could become more supportive of my interests.
Anson Ng Wai-yan, 10, Holy Angels Canossian School
The most useless skills we've ever learned
I want my parents to know about the Oscar-winning actress Jennifer Lawrence. During the holiday, I watched the Hunger Games films and deem that Lawrence, who plays the main character in the trilogy, has done a marvellous job, and the song she sang in the film, Hanging Tree, truly fascinated me. I learned that she was bullied when she was younger, and while she reluctantly changed schools, she never changed herself. That unpleasant experience gave her the motivation to chase her dreams and made her who she is today.
Valerie Chiu Wing-yee, 12, Holy Angels Canossian School
I would like to introduce my family to Billie Eilish. She is the youngest person to ever win a Grammy for album of the year, and she has a unique style. Although many people think she is weird, she is famous for her creativity and talent. She is an inspirational and impressive singer-songwriter. In addition, she has a very kind and humble personality. She is always thankful for everything and she is very affectionate to her loyal fans.
Charlotte Wong Yi-nok, 14, Tak Nga Secondary School
Billie Eilish and her brother Finneas O'Connell perform the song "Happier Than Ever" during the 64th Annual Grammy Awards. Photo: Reuters
Singer-songwriter Terence Lam is one of the most popular and prolific composers in Hong Kong's booming music scene. Since 2014, he has composed songs for top singers such as Joey Yung, Eason Chan, and Hins Cheung. In 2019, he debuted his own songs and won the gold medal for best new artist. Last year, his second solo album rocked the charts for six weeks, proving his success as both a singer and composer.
Hayley Man Hei-long, 16, St Mary's Canossian College
Twice was the first K-pop girl group that I ever became a fan of. Although some haters criticise their performances, they still put in the effort to improve and grow. The nine members are all optimistic, even though they have encountered different hardships along the way to fame. I want to introduce them to my parents since Twice has brought me lots of laughter and taught me to always stay positive.
Wing Ho Wing-lam, 17, Lai King Catholic Secondary School
Sign up for the YP Teachers Newsletter
Get updates for teachers sent directly to your inbox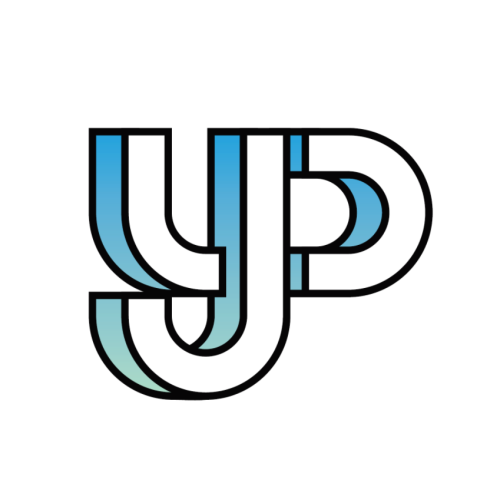 Readers share their thoughts and opinions on everything from social issues to pop culture.
Sign up for YP Weekly
Get updates sent directly to your inbox