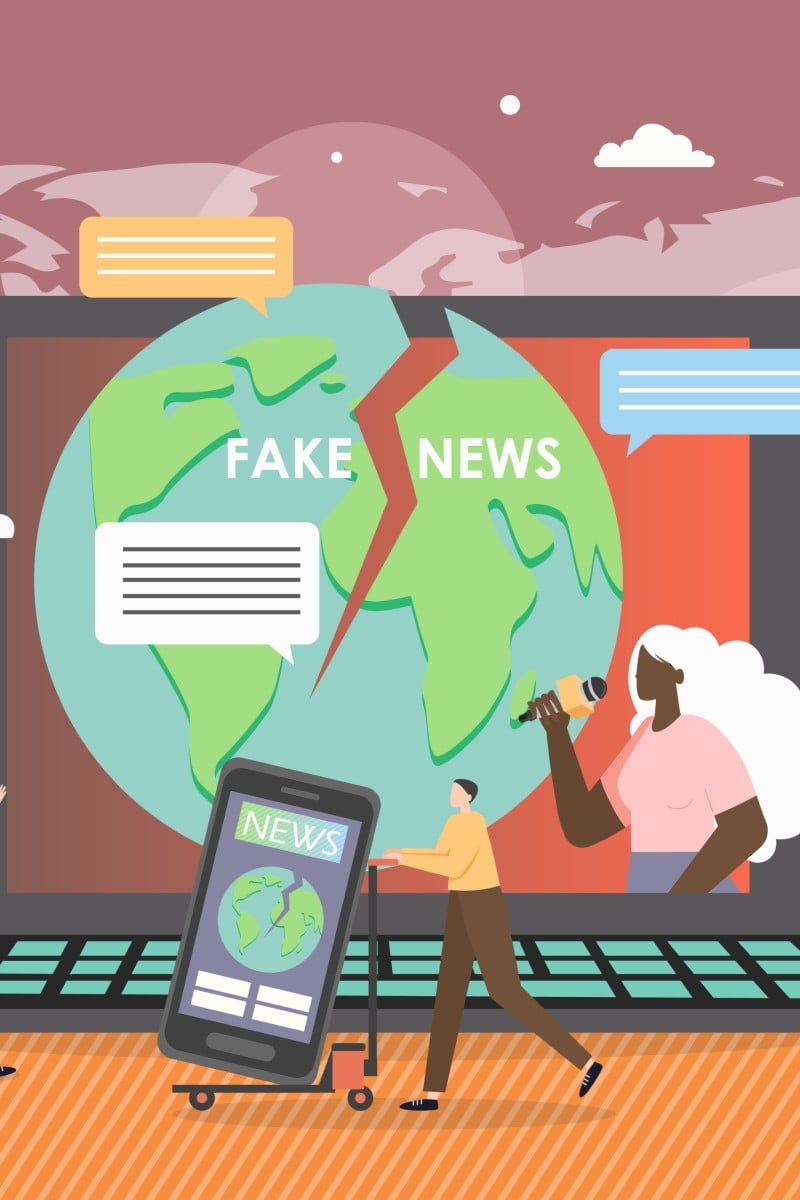 Face off: Should social media platforms be regulated?
Each week, two of our readers debate a hot topic in a showdown that does not necessarily reflect their personal viewpoints

This week, they discuss whether placing certain restrictions on sites like Facebook, Twitter and Instagram would be a good idea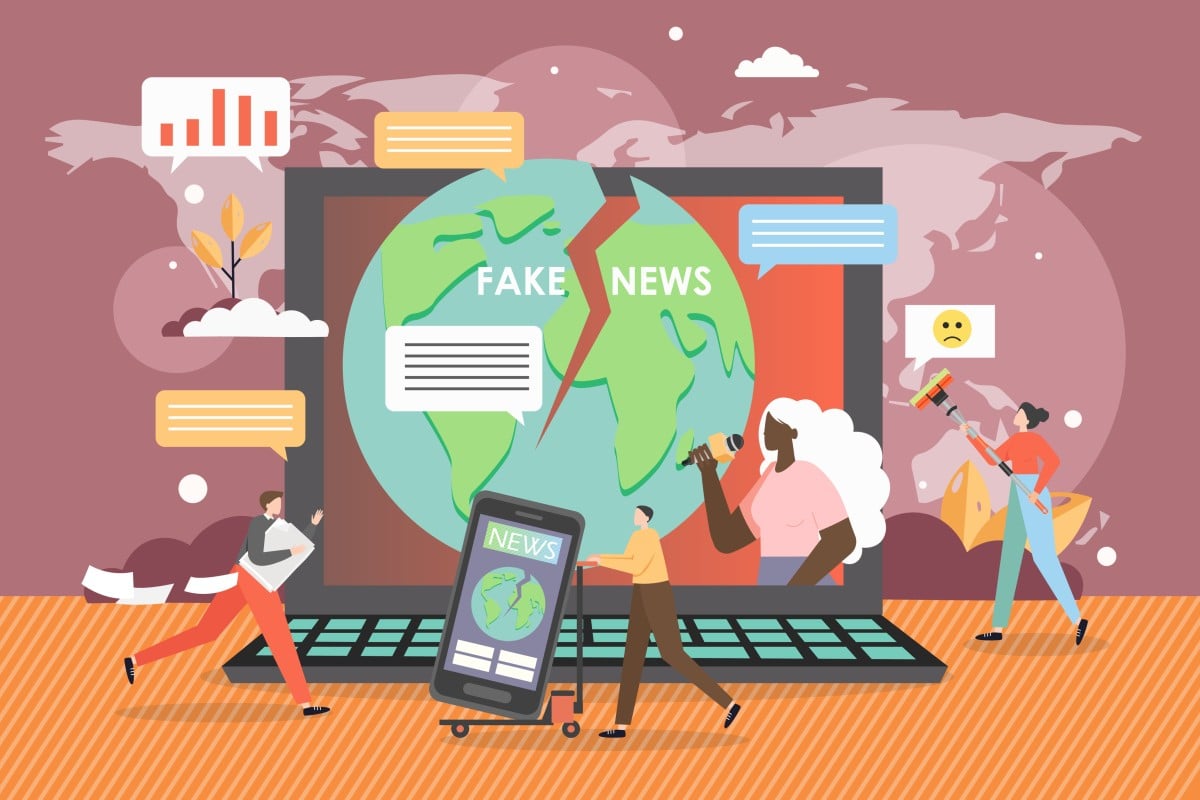 Many people have called for more social media regulation after a wave of disinformation spread during the coronavirus pandemic. Photo: Shutterstock
If you are interested in joining future Face Off debates, fill out this form to submit your application.
For: Shruti Kaur, 17, YMCA of Hong Kong Christian College
I am sure that you must have believed most of the information on social media platforms such as YouTube, Instagram, Twitter, Facebook or even Snapchat without checking other sources.
But there are a lot of people and organisations who recklessly upload false information.
This is where regulation comes in. Not only does it minimise the chances of receiving false information, it also reduces the possibility of creating conflict among people.
Additionally, this will ensure that there is a standard that users must follow which will make them strictly adhere to the rules.
How to delete yourself from the internet
The Covid-19 pandemic has had a devastating impact on countries around the world.
In the United States, the public response to the health crisis was impeded by the spread of fake news which included false claims of treatment methods and ways to prevent the virus.
By introducing laws to regulate social media, we can help the world better handle such global issues and keep people away from false information that can cause panic among the public.
You never know who is posting "news" on social media. Photo: Shutterstock
Also, there is FOMO, or "fear of missing out", a social media phenomenon that is becoming increasingly common and can cause significant stress in your life.
The feeling that others are having more fun, living better lives, or experiencing better things than you are can cause a deep sense of envy and affect your self-esteem.
What's more, social media can cause individuals to have a negative body image and even eating disorders.
Many students say social media has been harmful to the way they feel about their looks, and they struggle not to compare themselves to the people they see online.
TikTok has become a top source of misinformation
Then there are instances where social media has been used to spark riots and violent protests in countries.
Teenagers who are addicted to social media are more likely to engage in cyberbullying. Their victims can suffer from anxiety, depression, or other stress-related conditions.
I don't believe that regulating social media platforms will pose a threat to freedom of speech.
It is the right thing to do to protect society from the evils of fake news.
Russian censorship law targets "fake news" about Ukraine
Against: Janice Mook, 17, Diocesan Girls' School
Who should regulate social media? The government? The tech giants? An international organisation? Or its users?
We are left with two choices – using AI technology by authorities or manual regulation with limited control over what happens on social media.
Regulating social media will only make matters worse.
Firstly, it violates a basic human right – the freedom of expression.
What's the line between regulating fake news and censorship? Photo: Shutterstock
As certain information becomes inaccessible, regulation defies the purpose of social media, which is the rapid spread of information.
According to American financial and business news website Business Insider, shadowbanning refers to social media posts being taken down, muted or hidden from followers without telling the creator. For instance, Black creators' content received less exposure when compared to that of their white peers on TikTok during the Black Lives Matter protest movement, according to NBC News.
Some Republican politicians, including former US president Donald Trump, were also banned from Twitter. This deprives their right of sharing information through the platform.
Meta adds parental supervision tools on Instagram after backlash
Algorithms are designed to align with the values of their creators, so they are naturally biased towards a certain group of people. The reality is that social media algorithms are trying to keep users entertained.
According to the British newspaper The Financial Times, a text-to-speech service launched by TikTok last year in collaboration with Disney could not say the word "gay", for example.
Supposedly, social media allows users to raise awareness of social issues, but such regulations only increase discrimination against sexual orientation, race and political belief.
Businesses, both large and small, heavily rely on data analytics and market research.
Should Hong Kong introduce a law to combat fake news?
TikTok pulled out of Hong Kong over a new national security law imposed by Beijing on July 1. The law has raised questions about freedom of speech and privacy concerns since police in Hong Kong no longer need a warrant to request user data from internet companies.
It is reasonable that Facebook has hired moderators to filter harmful content, such as nudity and animal abuse, round the clock.
Social media platforms realise the importance of spreading truthful information.
No one is forced to read anything because the user controls what he or she views.
Therefore, social media platforms should definitely not be regulated.
Sign up for the YP Teachers Newsletter
Get updates for teachers sent directly to your inbox
Sign up for YP Weekly
Get updates sent directly to your inbox