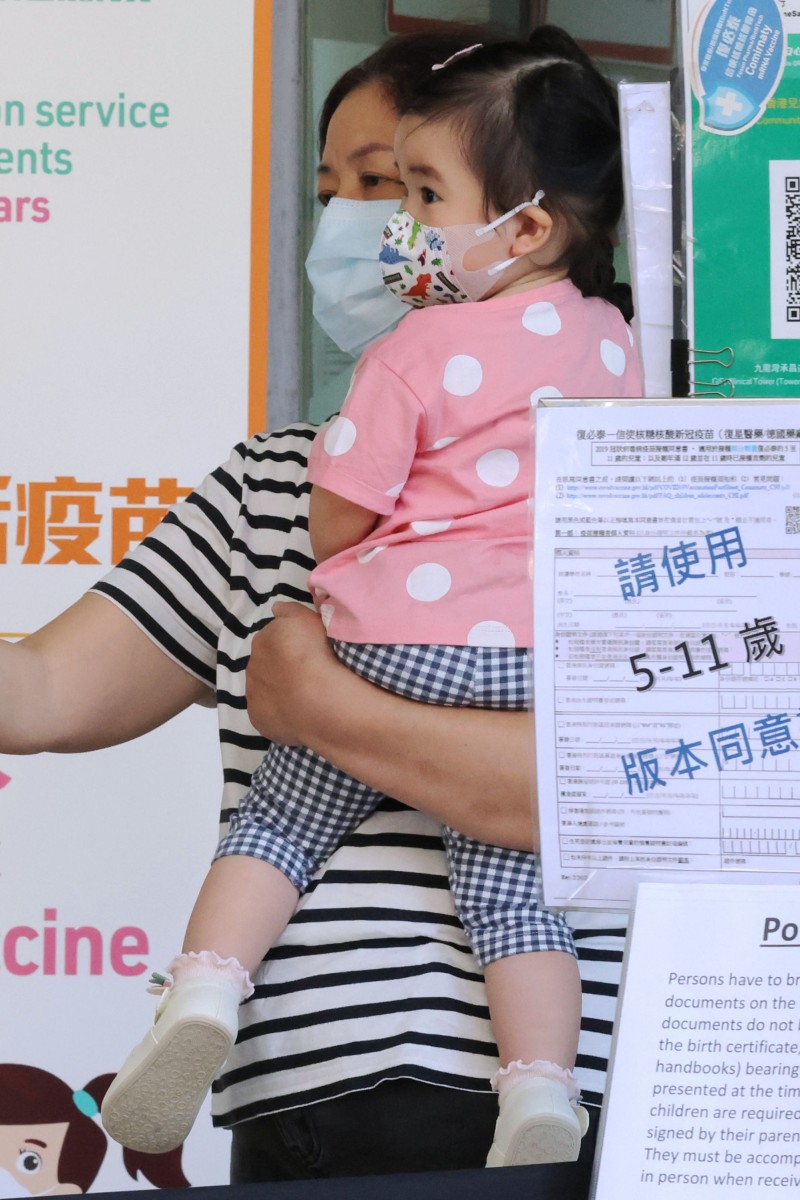 Face off: Should Hong Kong's vaccine pass be extended to include children aged 5-11?
Each week, two of our readers debate a hot topic in a showdown that does not necessarily reflect their personal viewpoints

This week, they discuss whether the city's vaccine requirements should be expanded to include younger children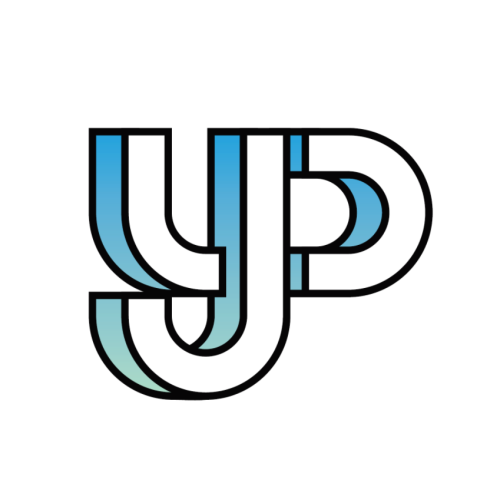 Readers share their thoughts and opinions on everything from social issues to pop culture.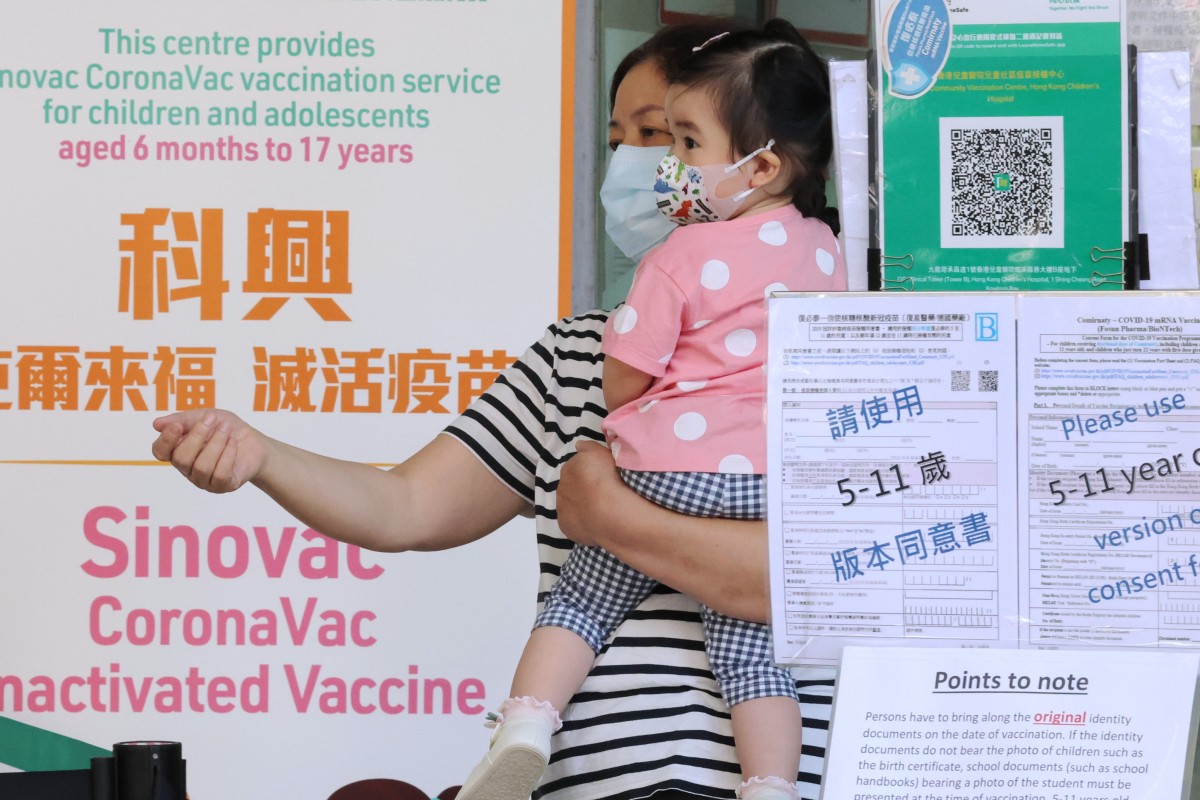 Kids receive the Sinovac Covid-19 vaccine at the Hong Kong Children's Hospital. Photo: Jelly Tse
If you are interested in joining future Face Off debates, fill out this form to submit your application.
For: Anson Ng, 11, Holy Angels Canossian School
Hong Kong will include children aged five to 11 in its Covid-19 vaccine pass scheme, requiring them to have one jab by September 30 and two doses by November 30. According to the government, this is because there have been many severe Covid cases involving children who required intensive care. In addition, the scheme will encourage vaccinations and boost inoculation levels.
According to a government report, people who are unvaccinated or have only had one dose are 10 times more likely to die of Covid than someone with two or three doses. As of now, 83 per cent of children aged five to 11 have had one jab, while 70 per cent have had two, according to Undersecretary for Health Dr Libby Lee Ha-yun. This means only around 68,000 Hong Kong children have never had a single jab.
Hong Kong to end hotel quarantine for new arrivals
Although more than 90 per cent of the Hong Kong population has had two doses, one of the most vulnerable age groups is young children. This low vaccination rate proves why extending the vaccine pass scheme is necessary.
Some people wonder whether it is feasible for children to participate in the scheme. The government has said it will study whether its "LeaveHomeSafe" app can be updated so parents can save their children's vaccination records. Children will also be allowed to use paper records to show venue staff their vaccination status. In the meantime, parents can upload their children's records to the eHealth mobile app. All these options make it easy for kids to take part in the scheme.
Last but not the least, requiring children to prove they are inoculated to enter restaurants, indoor play areas, and other venues would be an effective way to boost this age group's vaccination rate; they won't be able to do anything without the jab.
More than 90 per cent of Hong Kong's population has been vaccinated against coronavirus. Photo: Jonathan Wong
Although the vaccine pass has its benefits, some parents may worry that it will restrict their children's rights. Their concerns are understandable. In response to this, we can look to Dr Lee, who said "We absolutely respect children's rights, especially their right to grow and live healthily. That's why we urge parents to get their children vaccinated so they can resume their normal lives and get protected even when going to crowded places."
Expanding the vaccine pass to apply to children aged five to 11 is feasible, effective, and imperative if we want to increase inoculation rates for a vulnerable population and protect their health. It is a step towards giving them a normal life.
The end of the pandemic is in sight, says WHO
Against: Chan Yuen-ho, 12, St. Paul's College
Hong Kong's kids have had a rough couple of years because of the coronavirus. They have bounced back and forth between online lessons and in-person classes, been left unable to do extracurricular activities, and had no chance to see their friends.
The government's announcement that the vaccine pass will be extended to cover children aged five to 11 only serves to punish them more, as it means that kids who haven't had two doses of the vaccine may be banned from certain places.
You might ask why parents just don't get their children the vaccine. Although the government has repeatedly pleaded for parents to inoculate their kids, there are some reasons why parents don't want their kids to be vaccinated, and we should respect their choices.
BioNTech vaccine for children may be available in Hong Kong by October
Many parents and children's rights organisations have voiced their concerns about the new plan. One parent named Chau expressed their concerns during an interview with TVB News, saying, "It's too early to get the vaccine because we don't know much about its side effects ... but I will let my son get it if it's compulsory."
The Hong Kong Committee on Children's Rights has also stated that expanding the vaccine pass to children will stop some of them from taking part in events in public places that are crucial to their development, which could have a detrimental effect on their social and family lives. Parents may also be forced to leave their little ones at home, maybe even alone, if the tougher requirements occur, and children may not understand what's happening. They could blame themselves and think they are being punished or did something wrong.
Children could be barred from some venues if they are unvaccinated. Photo: Dickson Lee
Not to mention, kids could also be barred from venues managed by the city's Leisure and Cultural Services Department, which means they may not be able to run around and play, which could have a negative impact on their physical health.
The Committee added that they had received calls from more than 2,000 concerned parents since the announced expansion of the vaccine pass, including some who said their children had suffered from serious adverse reactions to their first jab and that they were nervous about getting them a second one.
It is not a good idea to expand the vaccine pass to include younger children. They are too young to choose whether they are vaccinated, so it is unfair to punish them if they are not.
Sign up for the YP Teachers Newsletter
Get updates for teachers sent directly to your inbox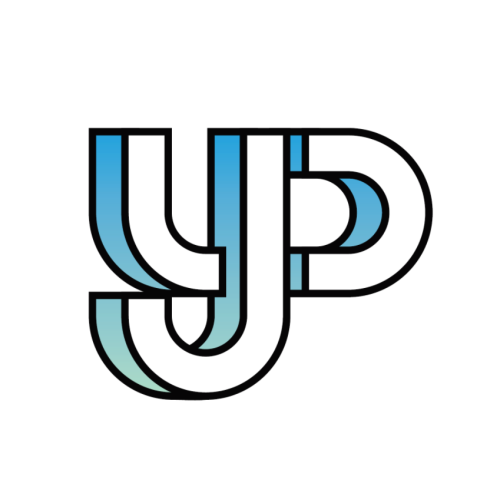 Readers share their thoughts and opinions on everything from social issues to pop culture.
Sign up for YP Weekly
Get updates sent directly to your inbox