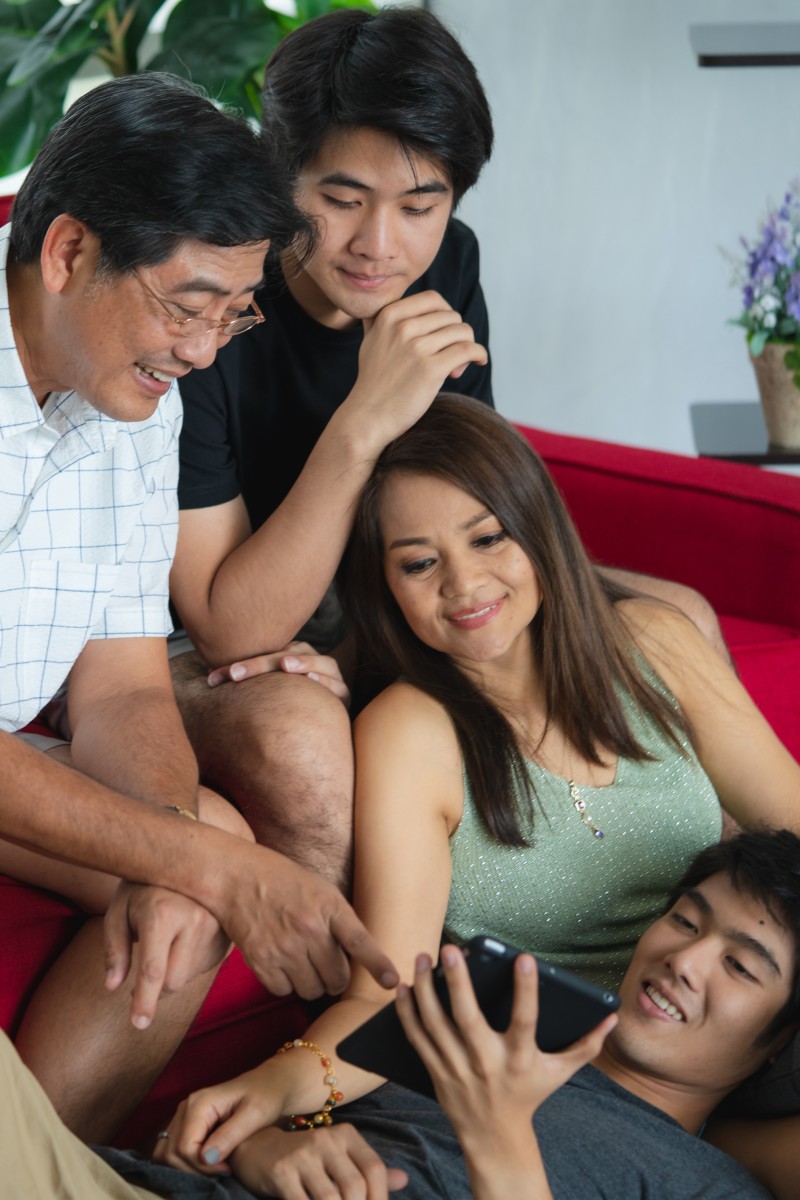 Top 10: What is one thing about your family that you are proud of?
Students discuss why they take pride in their families, from an eco-friendly mindset to a fair and loving family environment

This week's question: What is one thing you like about winter?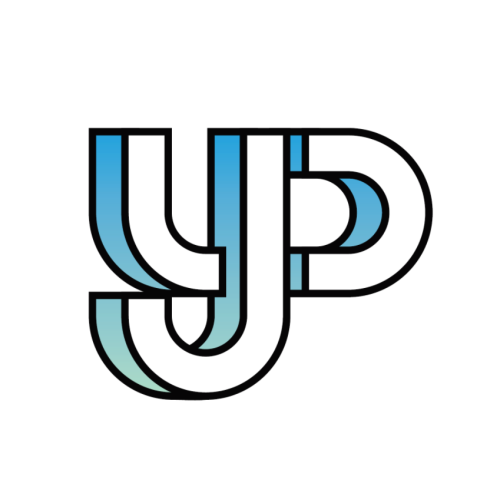 Readers share their thoughts and opinions on everything from social issues to pop culture.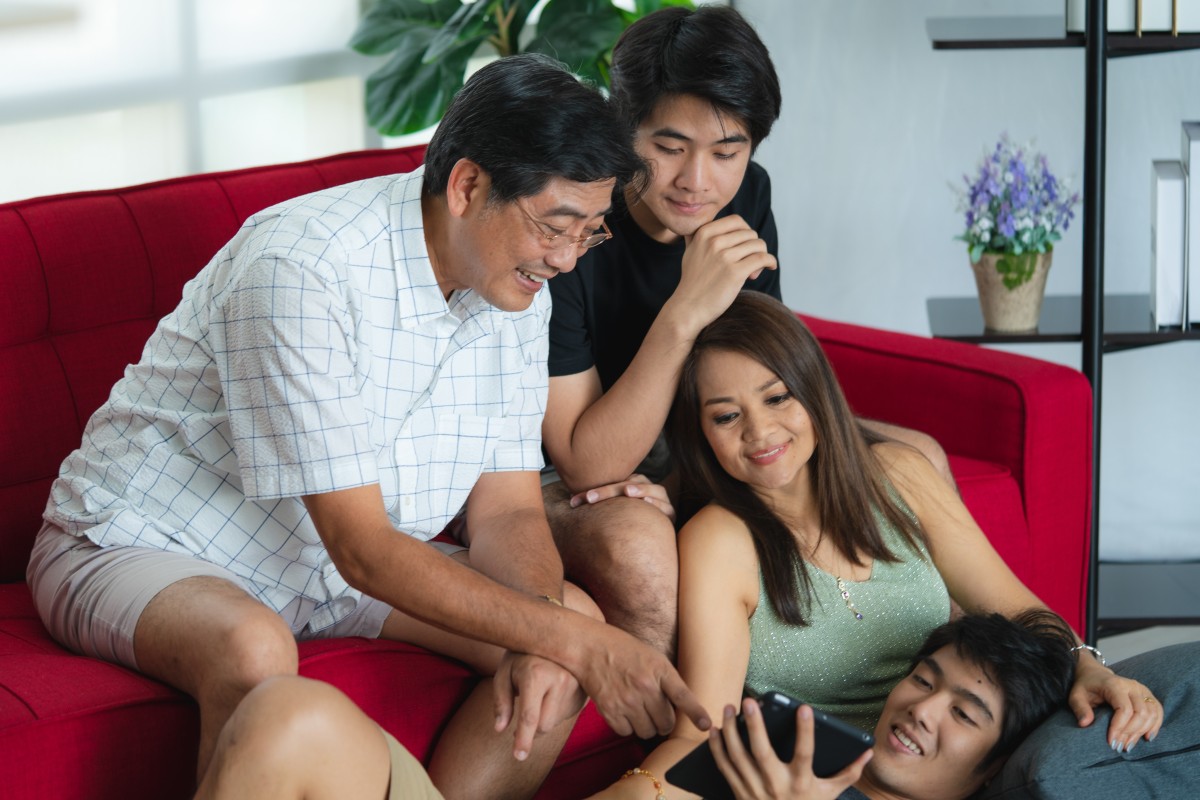 Loving families are what make a house a home. Photo: Shutterstock
This week's question: What is one thing you like about winter?
To take part, drop us a line via this form or email us at [email protected] by 11.59pm on December 14. Tell us your name, age and school.
Here is what our readers had to say about their families ...
Jonathan Chan Chung-hang, 16, St Joan of Arc Secondary School: A good awareness of environmental protection. Our family seldom turn on the air conditioners because we understand how serious global warming is and the importance of doing our bit to protect the Earth. We use fans instead. It can get a bit hot and stuffy but we think it is worth it.
Leung Miu-ling, 13, Ho Yu College and Primary School (Sponsored by Sik Sik Yuen): My parent's diligence. They do low-income jobs and have no higher education, but they work hard to make a living. My parents go to work early and come home late every day, but they have never complained. All they wish is to see me enter university and do a well-paid job so that I don't have to work as hard as they do.
How do they do it? Photo: Shutterstock
Nicole Lee Yau-lok, 14, Pooi To Middle School: I treat my rabbit as a family member and I take great pride in him. Sometimes it looks like he does not do anything; he only makes our home messier. But he helps reduce our stress through his cute acts, such as washing his face by using his hands and combing his hair with his tongue. He plays with us and enjoys his feeding time. It is enough to relieve the pressure from our daily lives.
Herman Tang Ho-man, 14, Tsuen Wan Public Ho Chuen Yiu Memorial College: Living with a family that is willing to change. I am happy that my parents are slowly changing their habits as they quit smoking and drinking, just to give me a better environment and become good role models. Also, they are very open-minded people who try to understand me and give me a lot of freedom. I am blessed to have them as my parents.
What is one thing you wish your parents would stop doing?
Ada Cheung Wai-wan, 16, Queen Elizabeth School Old Students' Association Secondary School: My mum is fair to all the children. I am the second child in my family. I have an older sister and a little brother. My mother treats us equally. She never favours my little brother even if he cries and asks for something. So I am really proud of my family's fairness.
Zoe So Yi, 13, PLK Tung Yuk Tien College: I am proud of my mum because she collects a lot of coupons. Because of her, I can buy things at a cheaper price. Every time I use the coupons, the cashier would say I am smart and I would reply proudly: "Of course! This is what my shrewd mum taught me!"
Who doesn't like saving money? Photo: Shutterstock
Cheryl Tse, 10, Marymount Primary School: My grandparents do exercise every day and I am very proud of them. They work out no matter how tired they are or how bad the weather is. They run or swim for 45 minutes. They say it keeps them healthy. I need to learn from their perseverance.
Lau Ka-yue, 14, Pui Kiu College: I am grateful for the frank conversations within my family. Growing up in such an open environment, I have learned to express my emotions. We have discussions during breakfast and dinner. It helps ease the pressure in the life of a teenage student.
Our readers share their earliest childhood memories
Suri Chan Tin-wing, 16, Yan Chai Hospital Law Chan Chor Si College: The unity of my family. Once, when I got into the final of a drawing competition, my entire family showed up to support me, despite their busy schedules. It is always a pleasure to have a supportive family which helps me to overcome obstacles.
Tam Chik-miu, 11, Baptist (Sha Tin Wai) Lui Ming Choi Primary School: I'm proud to be a member of a big family full of love. I have four siblings – two older sisters, one older brother and a baby sister. Our strong bond brings us together during hard times.
Sign up for the YP Teachers Newsletter
Get updates for teachers sent directly to your inbox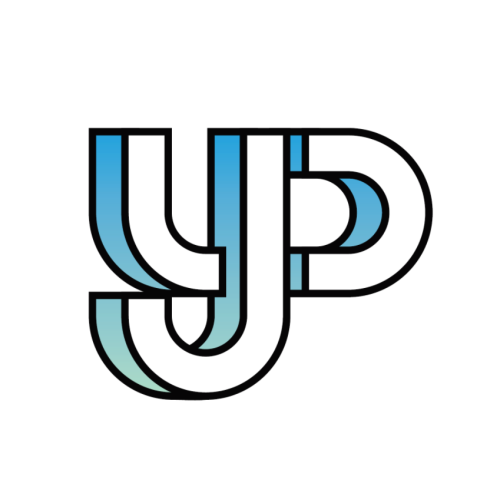 Readers share their thoughts and opinions on everything from social issues to pop culture.
Sign up for YP Weekly
Get updates sent directly to your inbox