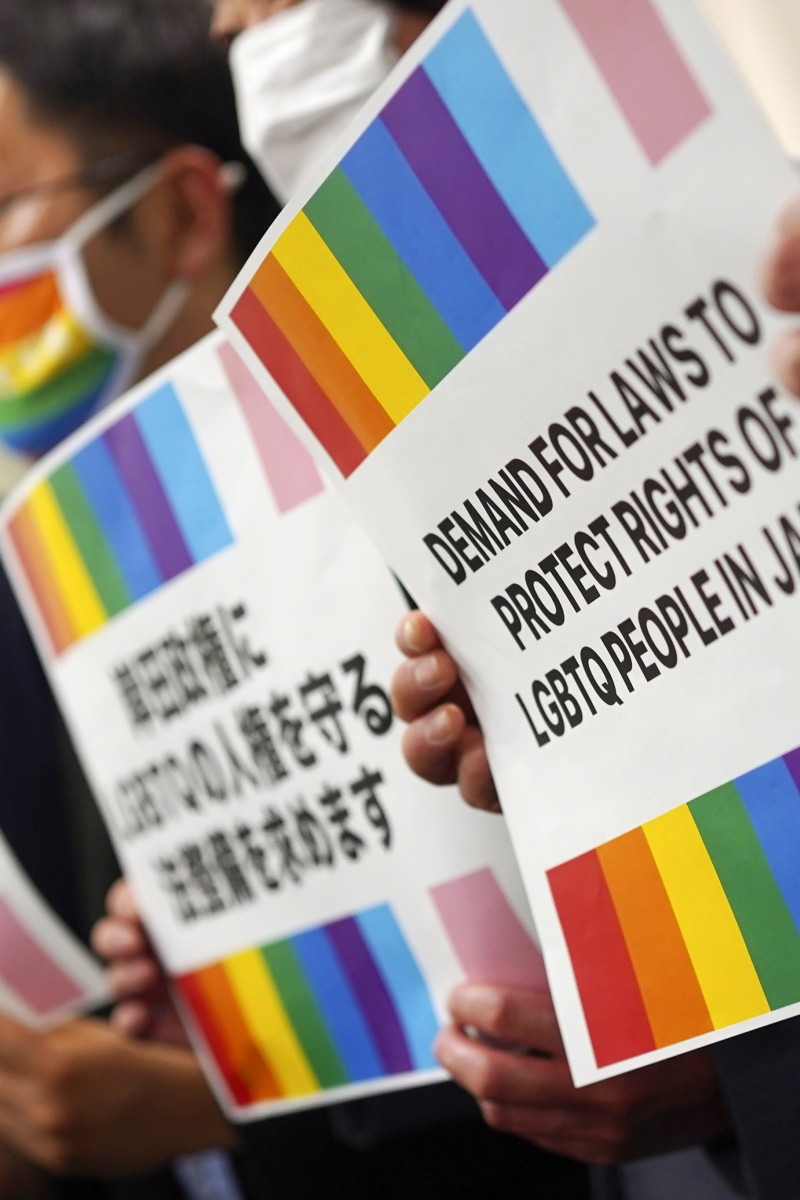 The Lens: Japan LGBTQ activists launch engagement group ahead of G7 summit to fight for anti-discrimination law
Groups are fighting for legislation to protect the rights of LGBTQ people in the country, where same-sex marriage remains illegal despite public support

Each week, we choose a picture from the news and provide questions to help you dive deeper into the topic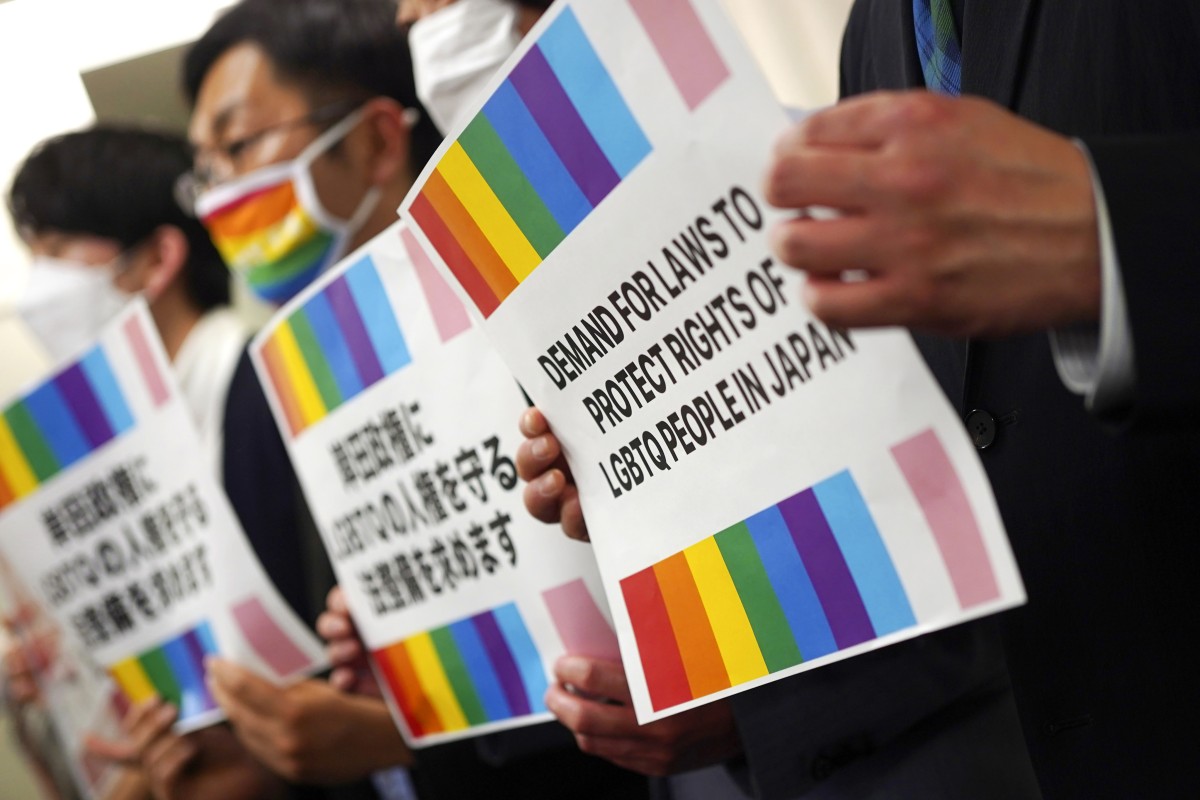 Japanese LGBTQ rights groups have demanded the government enact an equality law before the upcoming G7 summit. Photo: AP
Have some thoughts on this issue? Send us your response (no more than 300 words) by filling out this form or emailing [email protected] by March 29 at 11.59pm. We'll publish the best response next week.
Why did Japanese LGBTQ activists launch a civil engagement group?

What law does the group hope to pass? What would it do?
Associated Press and Sue Ng
Japanese LGBTQ activists and rights groups have launched a civil "engagement group" to make policy proposals ahead of the Group of Seven summit in Japan and announced plans to hold an inaugural Pride 7 summit in Tokyo later this month, seeking to accelerate their efforts to get the Japanese government to adopt an anti-discrimination law.
Japan is the only member of the Group of Seven advanced industrialised nations that lacks a law protecting the rights of LGBTQ people.
"Other G7 members are watching if Japan enacts an anti-discrimination law," said Natsuo Hayashi, co-director of the Japan Alliance for LGBT Legislation, a local civil group.
His group, joined by two other organisations, announced the launch of Pride 7 last Wednesday, which plans to make policy proposals for G7 organisers in the hopes of achieving an LGBTQ anti-discrimination law in the country.
The support for sexual diversity has grown slowly in Japan. In recent years, more than 200 local municipalities, including Tokyo, have introduced certificates of partnership for same-sex couples, allowing them to rent flats and sign documents in medical emergencies, and for inheritance. Still, the certificates are not legally binding.
Recent surveys have shown that most Japanese support legalising same-sex marriage, and rights activists say the conservative government has stonewalled the push for equal rights supported by the general public.
Japanese Prime Minister Fumio Kishid has insisted that allowing same-sex marriage would change Japan's family values and society and required careful decision.
What are Japanese Prime Minister Fumio Kishid's views on same-sex marriage?

Why might an anti-discrimination law be needed?
South Korea's president faces backlash for 69-hour work week proposal
A plan to increase working hours in South Korea has drawn backlash from the public, who say it wouldn't allow for work-life balance. Photo: Bloomberg
Isabelle Wei, 14, Canadian International School of Hong Kong
After stirring backlash from Korean citizens, South Korea's government has back-pedalled on plans to increase weekly working hours.
Under measures introduced by President Yoon Suk-yeol's predecessor, companies must limit weekly overtime to 12 hours, capping the work week at 52 hours. Under the proposed plan, workers would have been permitted to work up to 69 hours weekly.
Increasing the cap was seen as a way of managing the country's looming workforce deficit because of its ageing population and diminishing birth rate.
The public has criticised the campaign, saying it would eliminate the possibility of a healthy work-life balance. Experts often cite the country's taxing work culture as a factor in its demographic crises.
To address the impacts of Korea's ageing population, I think an alternative would be increasing immigration to slow the growth of the country's old-age dependency ratio. Beyond population replacement, immigration can ensure stability and growth in South Korea's economy, but only if they implement immigration policies that consider the long-term impact of migrants rather than just the short-term effect of their entrance into the Korean workforce.
However, this still does not tackle the root of the issue, and priority should be given to promoting productivity rather than increasing legal work hours.
Sign up for the YP Teachers Newsletter
Get updates for teachers sent directly to your inbox
Sign up for YP Weekly
Get updates sent directly to your inbox