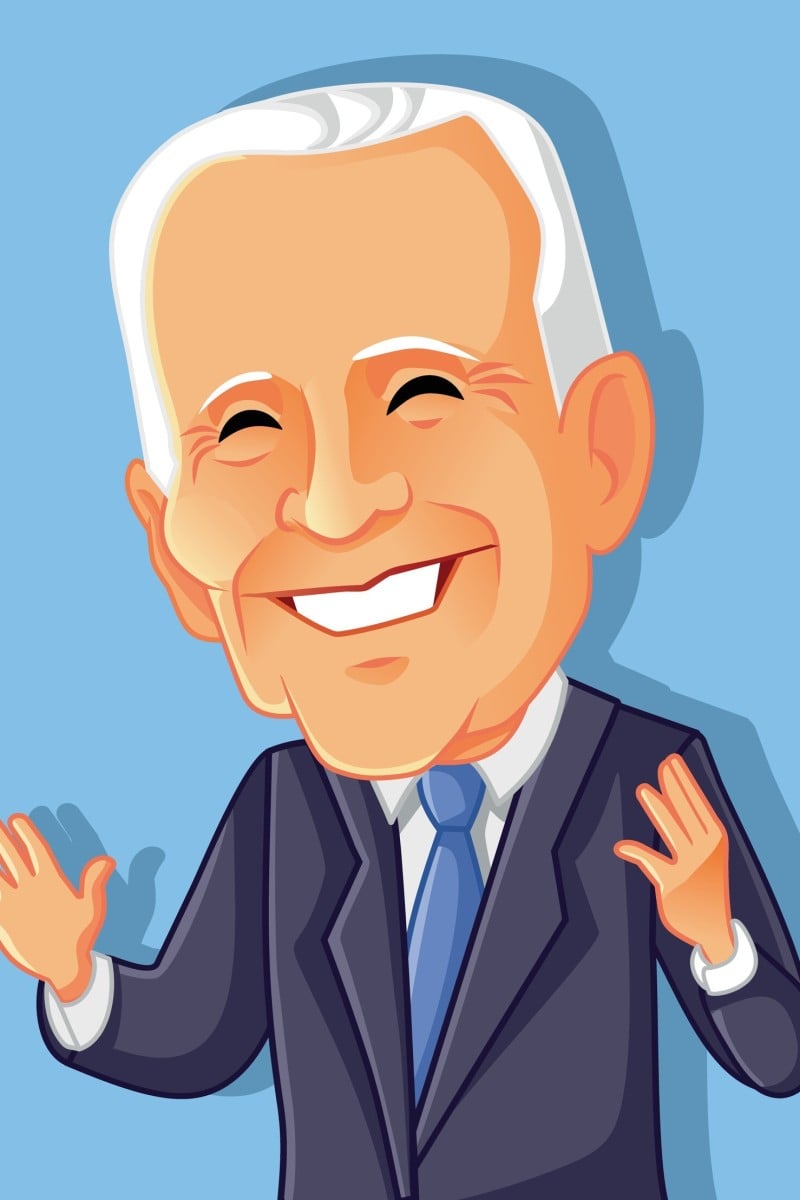 Brain Game: What would you do if you swapped minds with Joe Biden for a day?
Each week, our readers vote for their favourite answer and the contestant with the least votes is eliminated

This week, contestants imagine a day in the body of Barack Obama's former VP and the potential new US president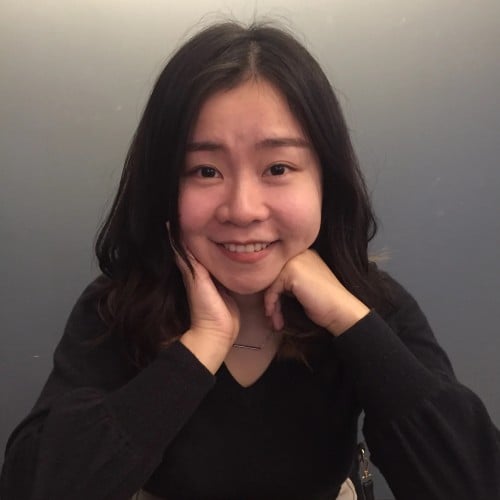 Kelly is a journalist from Hong Kong. She joined the Post in 2018, where she writes about Hong Kong's arts and culture, social welfare and the environment. She has a master's degree in Journalism from the University of Hong Kong.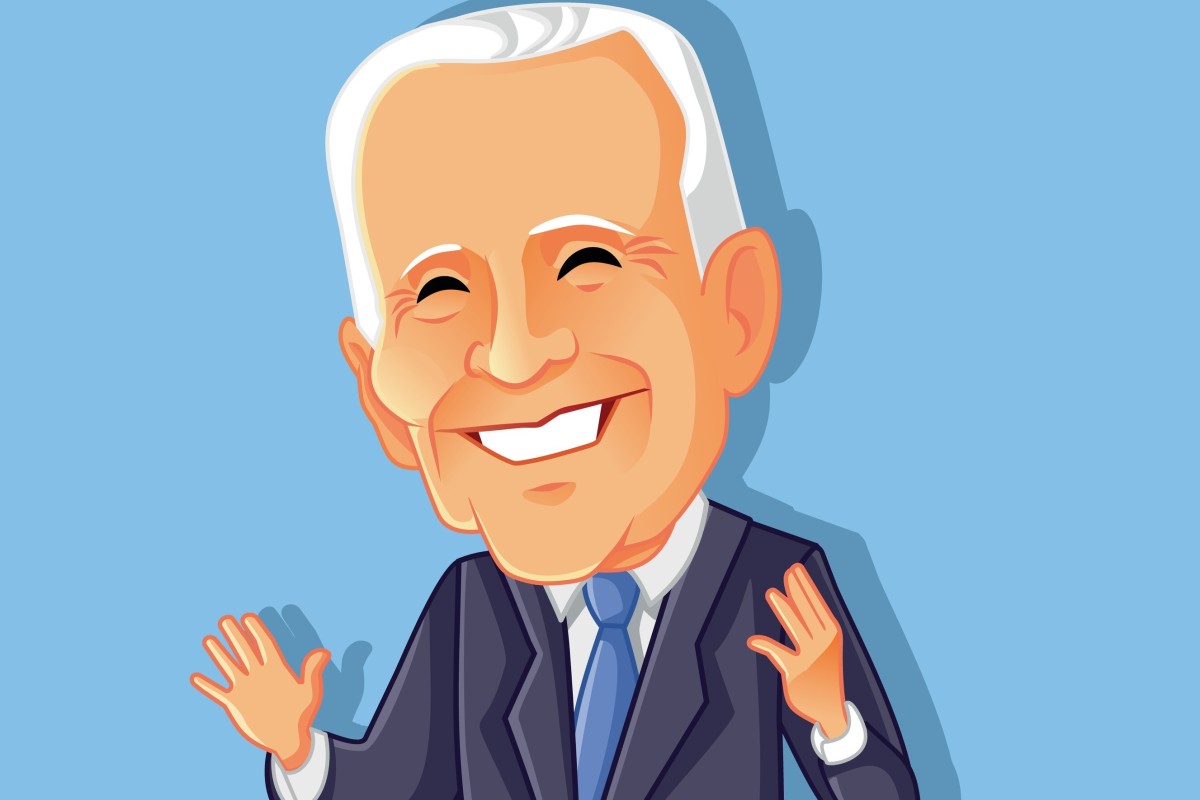 What would you do if you switched minds with Joe Biden in some kind of 2020 'Freaky Friday' set-up?
Every Wednesday we ask our Brain Game contestants one interesting, thought-provoking or just plain quirky question. Their answers will be published anonymously in Young Post. Then readers vote for their favourite answer. We will eliminate the contestant with the least votes every week until we have a winner. The ultimate Brain Game winner will win a fabulous prize.
Votes close at midnight on Sunday.
US presidential candidate Joe Biden has a very outgoing personality. He's also very confident and cooperative. So, if I was Biden for a day, I would act like him, hanging out with my family or friends instead of being cooped up in my flat studying. Of course, I would observe all the social-distancing  rules during those gatherings. 
I'd also be willing to work with others to achieve a  certain goal.
Acting confident sounds a lot easier than it actually is, so if I had Biden's mind, I would have the chance to truly feel hopeful and optimistic without being self-conscious.
Biden is also not very confrontational, so I'd keep my thoughts to myself that day. I know that being a doormat isn't ideal, but I honestly prefer not to argue with others.
The first thing I'd do after swapping minds with Biden is check out his phone and look out for any gossip about him. I'd scroll through his text messages and examine the accuracy of his notes for the upcoming speeches. I'd also enjoy running around his colossal mansion, and I'd ask his butler to prepare an enormous sushi feast for me. 
The election is less than a week away, so I think I'd call Kamala Harris and ask her if she had come up with any canvassing strategies. Hopefully, Biden would use those plans to attract more voters over the next few days. In the evening, I'd look at statistics that could enrich my perspective on the Democratic Party. When it was time for bed, I'd sneak into Biden's cinema and chill out. Whew, what a day!
Since I would have access to Biden's social media accounts, it would be fun to make the headlines by posting memes and tweeting jokes. Just imagine Donald Trump's reaction when he sees my tweet comparing his tan to the shade of an orange. Or the look of utter horror on Mike Pence's face when he finds out that the presidential candidate has just posted a meme about the fly in his hair. 
I'd also upload dancing videos of me on TikTok just for a laugh. At the end of the day, I would go find the real Joe Biden who is trapped in my body, and take a selfie with him (or rather, myself) to document this chaotic experience … And probably beg him not to sue me.
After becoming Biden, I'd immediately invite my friend, Barack Obama, and his family over for high tea. Everybody knows that Barack and Michelle Obama are avid readers, so I wouldn't want to miss the opportunity to talk about books with them. Hopefully, I could take a peek at their book list.
As well as supporting the Black Lives Matter movement and LGBT issues, I believe discrimination against Asian Americans also deserves the spotlight. I'm aware that I (as Biden) haven't addressed this issue before. So, I'd bring it up in the council meeting and cross my fingers that society can confront all kinds of racism head-on.
Also, it'd be a once-in-lifetime experience to be surrounded by so many influential public figures. I'd make use of my new identity to save the phone numbers of former presidents and "my" celebrity supporters. Billie Eilish and  Jennifer Lawrence, you are on my radar.
People don't need a major position to take action against the bad things that are happening around them. But I'd use Biden's standing to do that. I'd raise my voice against racism and other forms of injustice with the determination and courage Biden has shown during his decades as a politician.
Instead of focusing on popularity, I would try to resolve some of the country's major issues. There's not much I could do in 24 hours, but I would certainly make good use of it with the help of Biden's mind. 
First, I'd have a morning jog in the park with my grandchildren. Then people would know that I'm healthier and more energetic and capable than Trump. Then I'd have an online conference with American students and teenage environmental activist Greta Thunberg. I'd tell them that I care about their future as Greta does. I'd buy my campaign team a decent lunch to show my appreciation for their tremendous efforts over the past few months.
In the afternoon, I'd invite the World Health Organisation to work on a Covid-19 vaccine together. Unlike Trump, I'd cooperate with leaders around the world to defeat the deadly virus.
In a fantastic end to my day, I'd invite Trump over for dinner as a friendly gesture. He'd know that whoever wins the presidency, Biden (aka me) is the best choice for Americans.
Oh, and what's more, I'd try to calm him down by hinting that I'd select him for vice-president in the next election.
Sign up for the YP Teachers Newsletter
Get updates for teachers sent directly to your inbox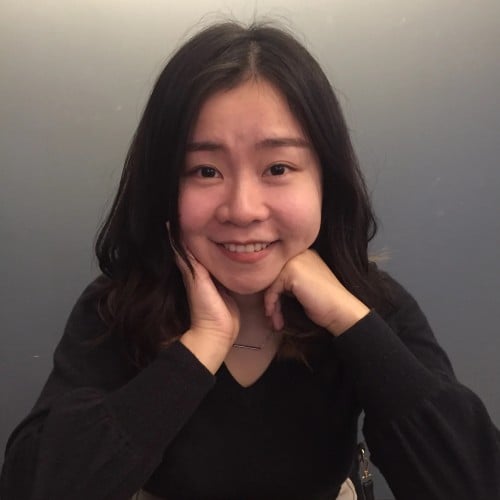 Kelly is a journalist from Hong Kong. She joined the Post in 2018, where she writes about Hong Kong's arts and culture, social welfare and the environment. She has a master's degree in Journalism from the University of Hong Kong.
Sign up for YP Weekly
Get updates sent directly to your inbox