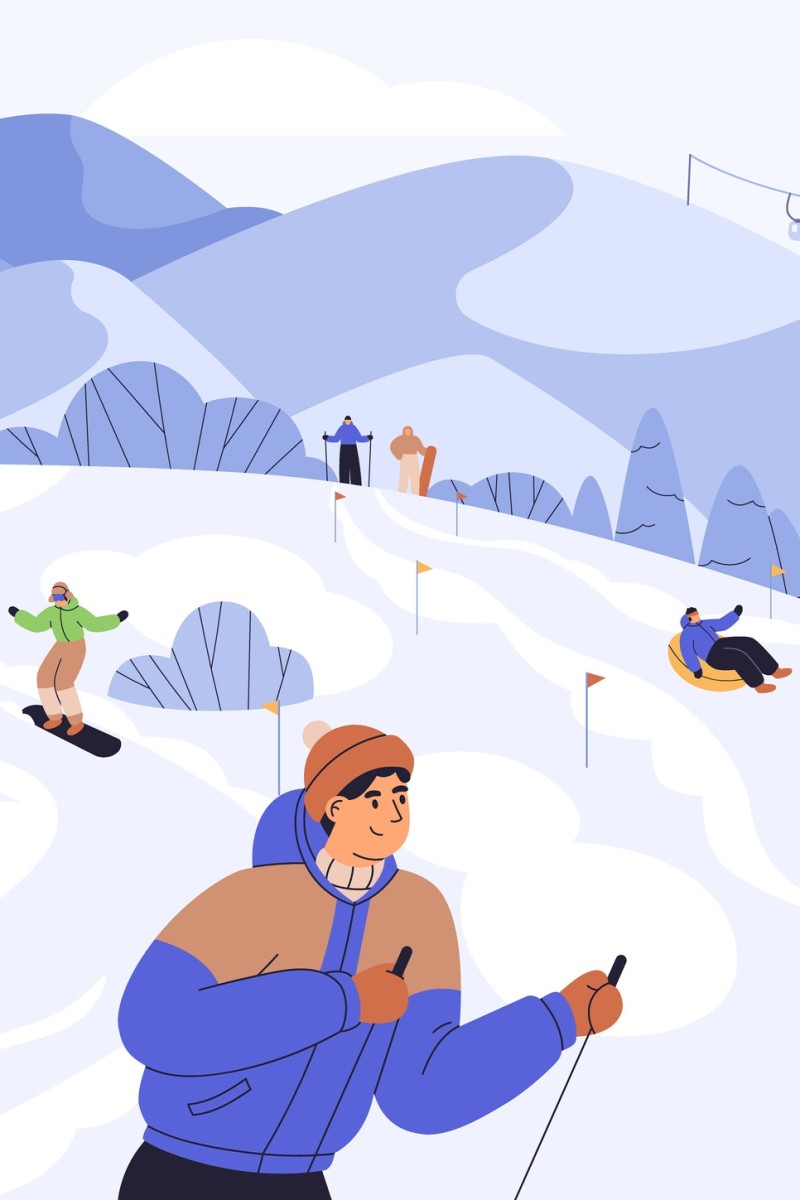 Brain Game: If you could invent a sport for the Winter Olympic Games, what would it be? (Round 1)
This writing competition starts with 10 contestants, who are eliminated one-by-one based on your votes – who will you choose this week?

Our first question is, if you could invent a sport for the Winter Olympic Games, what would it be?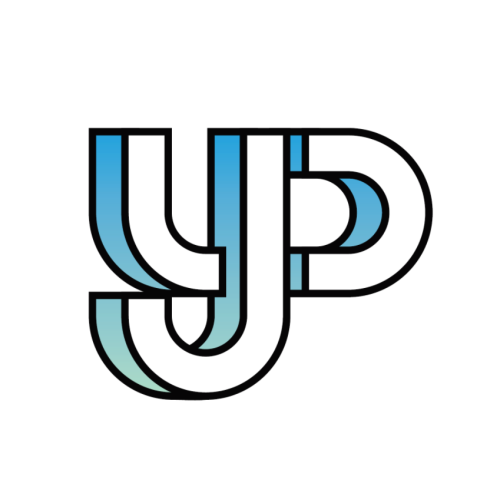 Readers share their thoughts and opinions on everything from social issues to pop culture.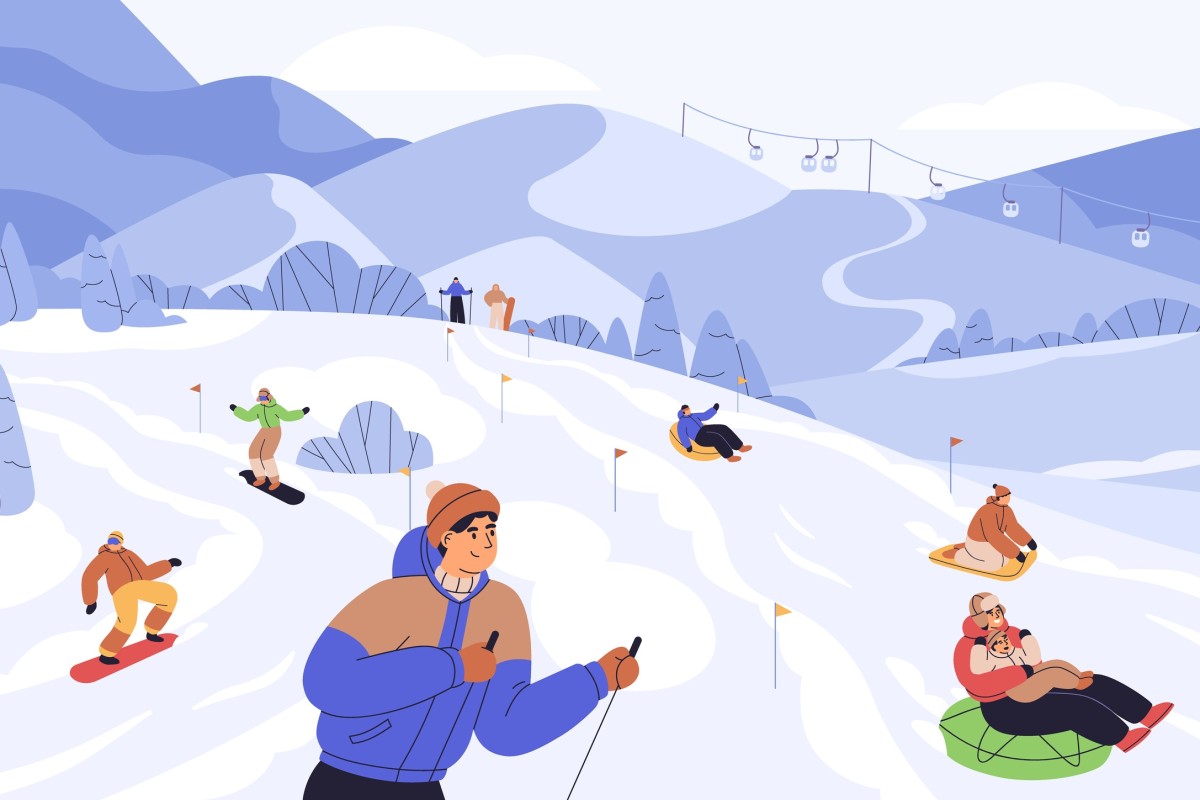 Our writers thought of some unique ideas for new winter Olympic sports. Photo: Shutterstock
Brain Game challenges you to think and write creatively. We start with a selected group of 10 participants. Each week, they are given one question to answer. We eliminate one participant each week until we have a winner 10 weeks later. You can decide who wins!
Slippery stairs. The stairs and contestants are covered in soap and water. They have to climb to the top of the stairs without slipping to the bottom. Pulling others down is permitted, but hurting others is not.
The sport would be called ice dragon dance. It's a team sport, and it's based on traditional Chinese dragon dances. Participants would be required to skate in dragon costumes while mimicking a dragon's movements. Points are awarded to those who execute the performance smoothly and elegantly.
I would invent the "triple freeze". It consists of shooting targets with a pistol while snowboarding down a slope, and then performing graceful flips from a ramp all in one go. Marks would be awarded for accuracy, speed and artistic form. This would challenge competitors on their stamina and precision.
I would invent a fire starting event for the Winter Olympic Games. The Olympians would compete to start a fire in an icy cold environment. They will be given certain materials and designated tools, and must race against each other to start the fire. This game tests their survival and problem-solving skills. Fire is a symbol of energy and hope. This game reminds everyone that starting fires was important for the progress of human civilisation.
Snow tubing would be the perfect Olympic sport. You must have tried the quintessential water park ride which takes you down a large water chute. Snow tubing would be similar except it would be done in the snow. Olympians would have to find the right amount of pressure in the tube to overcome the friction from the icy slopes. It would require not only strength but also brains to overcome the obstacles. The ride would get the adrenaline pumping and is a sport that could be played by all. If there is a tie, the winner could be decided with a snowball fight.
I would create ice skiing. We have ice skating and snow skiing, so why not ice skiing? It's dangerous, but delicate like ice skating. The first to reach the finishing line wins. It will be done on an indoor rink so no one drowns.
If I could invent a sport for the Winter Olympic Games, it would be warm chocolate juggling. There's warm chocolate, there's juggling, and it pushes your dexterity to the limit. And if you spill it ... at least you'll taste good!
My sport is called Coppabase, named after the copper ball in the game. On an icy mountain, participants compete to catch a copper ball that is dropped from a helicopter with traffic lights. Players freeze with the red light signal but move when it shows a green light. The first to catch the ball wins.
My sport is called Dricklbase, which is a combination of dribbling, football and trampolining. Ten participants will operate skates in a heated room, holding an ice ball and bouncing around on 20 trampolines. There is no time limit, and the player at the final trampoline with the largest ball wins.
My sport will be called Popakoka. Popa symbolises juggling and Koka gliding. Contenders compete on a towering mountain, juggling three golf balls in their hands while operating electronic skis. The athlete with the most balls remaining after 10 minutes will be the ultimate champion.
Sign up for the YP Teachers Newsletter
Get updates for teachers sent directly to your inbox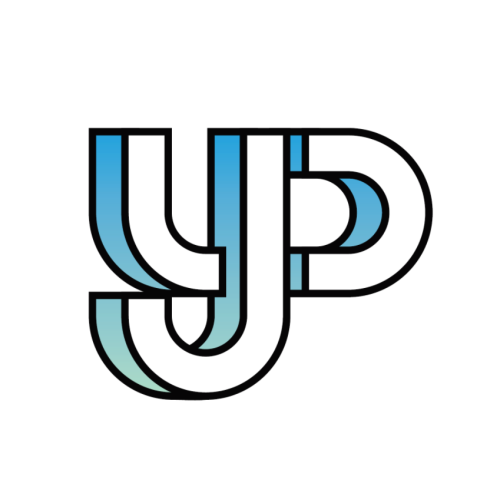 Readers share their thoughts and opinions on everything from social issues to pop culture.
Sign up for YP Weekly
Get updates sent directly to your inbox