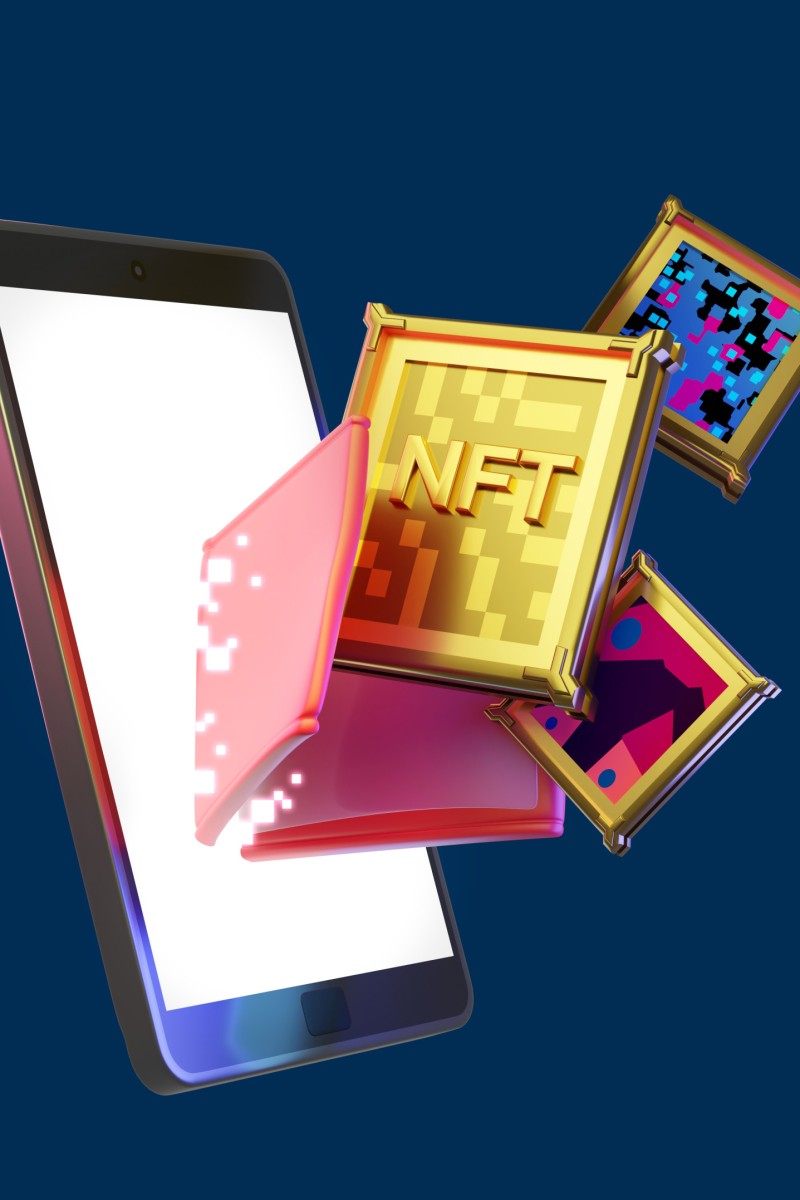 Brain Game: If you could create your own NFT, what would it be, and why? (Round 4)
The writing competition starts with 10 contestants, who are eliminated one at a time based on a combination of your votes and YP Editors' picks – who will you choose?

This week, contestants share their designs for non-fungible tokens, from a world of unique animals to popular Hong Kong celebrities and parodies of famous artworks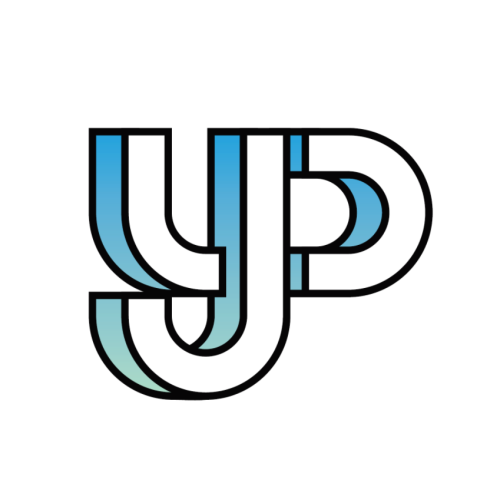 Readers share their thoughts and opinions on everything from social issues to pop culture.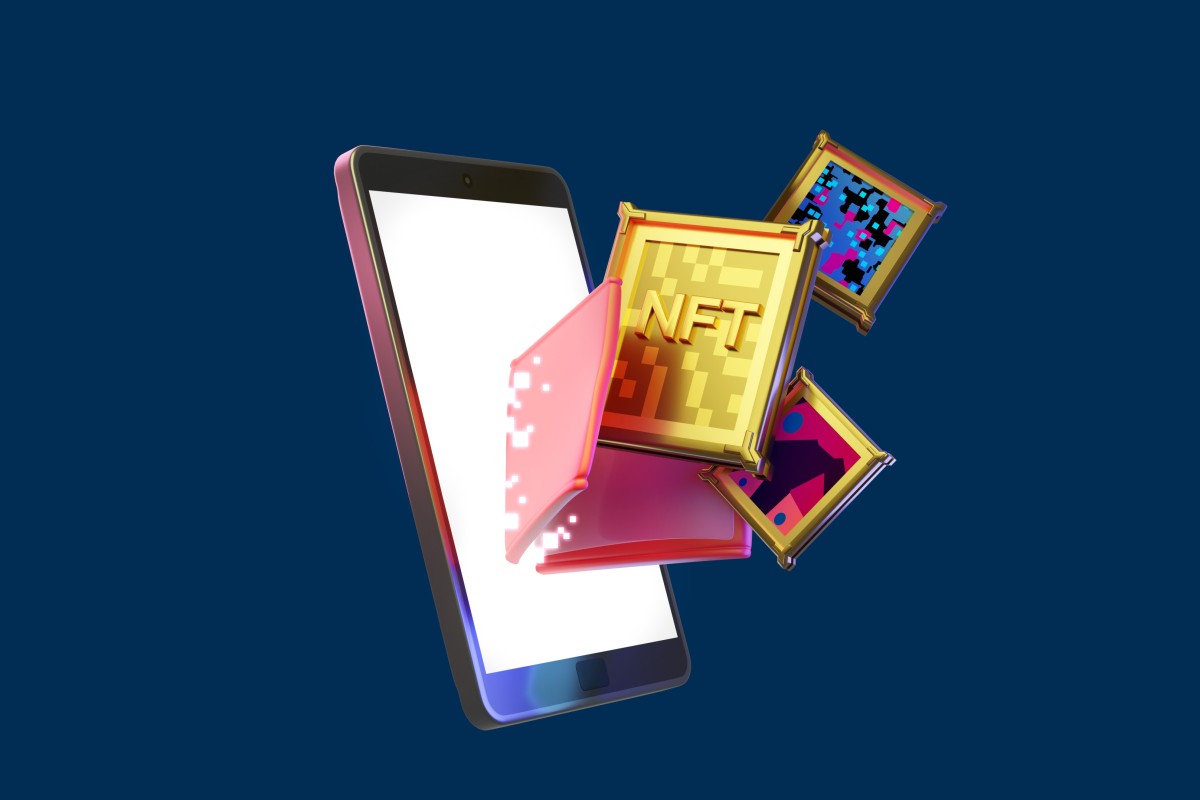 NFTs, or non-fungible tokens, are digital assets on a blockchain that represent unique ownership of something. Illustration: Shutterstock
Read through the responses to this week's Brain Game prompt, and choose which answer you like most. Based on a combination of your votes and YP Editors' picks, we will eliminate one contestant from the competition.
I would design dozens of unique animals for a new business model. Buyers can create a new breed only if they buy more than one animal. The more they buy, the more new "offspring" they can raise. This business model could sustain itself as long as buyers kept "breeding" animals. It would be amazing if more people bought NFTs (non-fungible tokens) and created a virtual world full of distinctive animals. I would donate 50 per cent of the profits to help homeless people and to make the real world a better place.
I would create an NFT of important Hong Kong figures, such as the popular Canto-pop boy band Mirror and Olympic gold medallist Edgar Cheung Ka-long. They would be turned into animated cartoon characters, and their stories would be told in special fonts and colours to suit their personalities. The NFT would also include some quotes from the celebrities and fun facts about them, making it more interesting. The NFT can persuade foreigners to learn more about Hong Kong.
Edgar Cheung won a gold medal at the 2020 Tokyo Summer Olympics. Photo: AP
I would create an NFT of well-known quotes from books and celebrities. Quotes can motivate people, and my favourite one is from American singer-songwriter Taylor Swift: "Just be yourself, there is no one better." In designing the NFT, I would use glowing colours to highlight the sentences, along with beautiful illustrations that will appeal to the public. Apart from being a collectors' item, the NFT can encourage people to learn from the stories behind the quotes to improve themselves.
I would produce a collection based on famous artworks such as Mona Lisa, The Scream and The Starry Night. I would change the characters or setting or add funny bits to the originals, so that the new versions would be unique and humorous, bringing joy and entertainment to the people. I also hope to use the pieces to raise awareness of global issues such as climate change and humanitarian disasters. I believe investors would be interested in buying the artworks because most wouldn't be able to own the originals anyway.
Explainer: What are NFTs? Why do they matter to artists?
Art and reading would be the theme of my NFT, called "Page-Dimension". With each piece, people can read different stories. There would be a science-fiction section called "Faeries Page-Dimension", one for history called "Cleopatra's Needle Page-Dimension", and one fairy tales section called "Mermaid Tale Page-Dimension". This NFT conveys that reading can be lively and that you can explore new worlds without any limitations.
An NFT featuring the moment Hong Kong fencer Cheung Ka-long won the gold medal at the 2020 Summer Olympics. It would be a good NFT for two reasons. First, his victory deserves to be honoured in a unique way, because it marks only the second time in history that a Hong Kong athlete has won an Olympic gold medal. Second, the NFT can make Hongkongers proud of their city and help them realise that, through hard work, they can achieve their dreams.
My NFT would feature a man pressing a button on his computer which shows a live online auction of an NFT, with the caption, "Is this really worth it?" Since NFTs are art pieces sold online using virtual currency, people can get screenshots of NFTs instead of actually buying them. Piracy involving NFTs is common. In other words, it is not worth investing in such intangible, digital pieces. Also, there is a big disparity in the quality of work. Of course, people have the freedom to buy NFTs, but they should think twice before spending their money on one.
Sign up for the YP Teachers Newsletter
Get updates for teachers sent directly to your inbox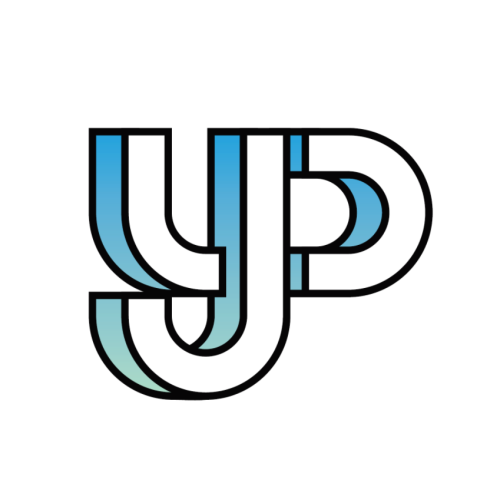 Readers share their thoughts and opinions on everything from social issues to pop culture.
Sign up for YP Weekly
Get updates sent directly to your inbox