Time to get serious about medical accidents in Hong Kong
By Hui Bo-ki, STFA Leung Kau Kui College
The Hospital Authority needs to take these situations seriously, or we face the risk of repeating these mistakes
By Hui Bo-ki, STFA Leung Kau Kui College
|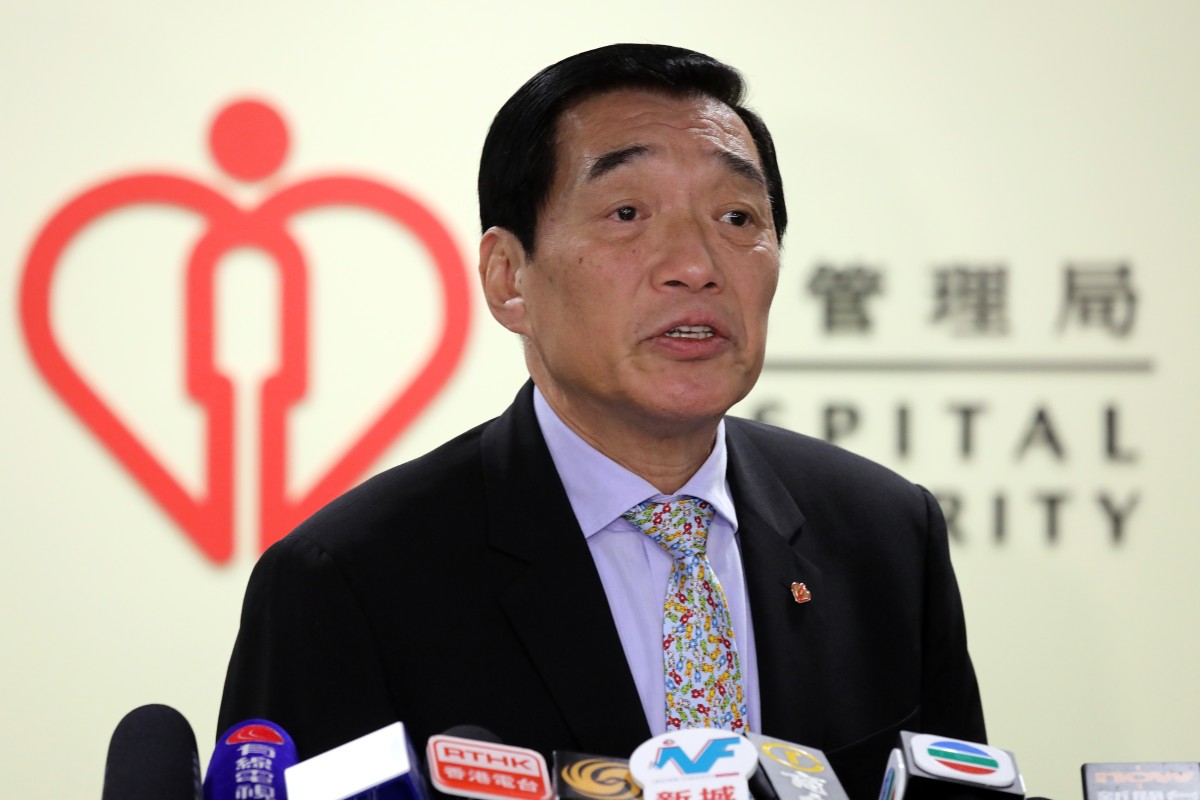 Henry Fan Hung-ling, new Chairman of the Hospital Authority will be in charge of delivering medical services to most of Hong Kong for his term.
I am writing in to respond to "Hong Kong hospital patient dies after medical tube wrongly inserted into his lung". Hong Kong is a well-developed city, and this sort of accident should not happen. Hongkongers should not die due to careless medical mistakes.
There are no details as to how the blunder happened. The hospital is investigating the incident. But the doctors and nurses in charge should have been more careful.
The government should come up with solutions to prevent this sort of accident from happening again. For example, they could increase the penalty for doctors and nurses involved in medical accidents. They could also increase the number of medical staff at a hospital so that doctors and nurses get enough rest and don't need to work overtime.
The Hospital Authority head office should be taking this situation very seriously, and do everything in its power to prevent similar cases in the future.
If parties do not cooperate to improve the quality of Hong Kong's medical services, we risk facing serious accidents again and again.
Hui Bo-ki, STFA Leung Kau Kui College
Overworked HK doctors and nurses protest against being overworked and understaffed
Thank you for your letter, Bo-ki. It is an awful thing that someone who goes into hospital for medical care is killed because of a mistake. And of course, everything humanly possible should be done to prevent this mistake happening again.
Doctors and nurses are in an almost impossible position. If we think about our own lives and the mistakes we make, perhaps we can feel some sympathy for those whose "mistakes" have such terrible consequences.
One of the things about living in a modern city is that we expect a certain standard of living. With that comes a certain level of medical care. We shouldn't forget, however, that the people giving us that care are just human. Mistakes will happen.
The only way we can counter these mistakes is to have a properly staffed and highly organised medical system, where doctors and nurses are not overworked and over-stressed, and to have in place a very good checking procedure that is followed rigidly.
Having been in public hospitals in Hong Kong, I believe the checking system is in place. But I know that there is a lack of staff and a lot of stress. This tragedy cannot be blamed on the frontline medical staff alone.
Susan, Editor