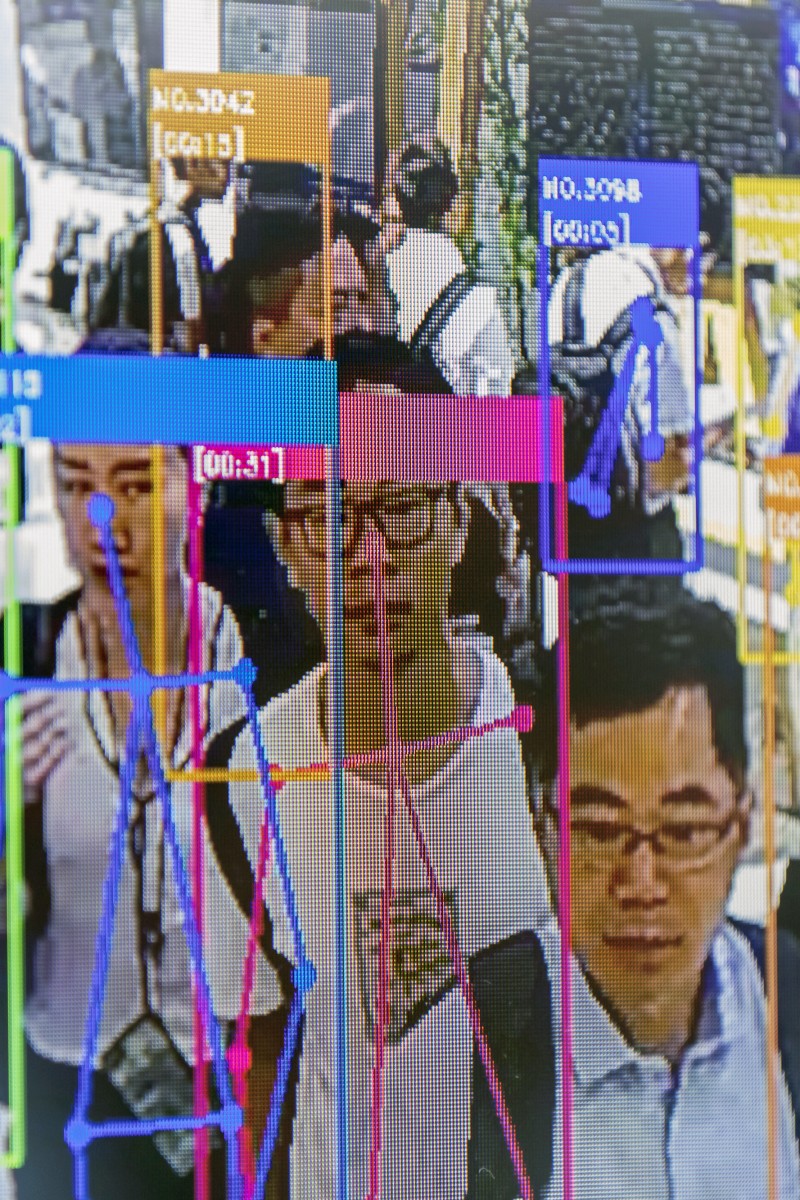 Your Voice: dangers of artificial intelligence; benefits of e-learning for students (long letters)
One reader writes about problems caused by AI technology, from facial recognition's role in surveillance in China, to the use of Facebook data to sway elections

Another teen shares her thoughts on the power of e-learning to make education more engaging and personalised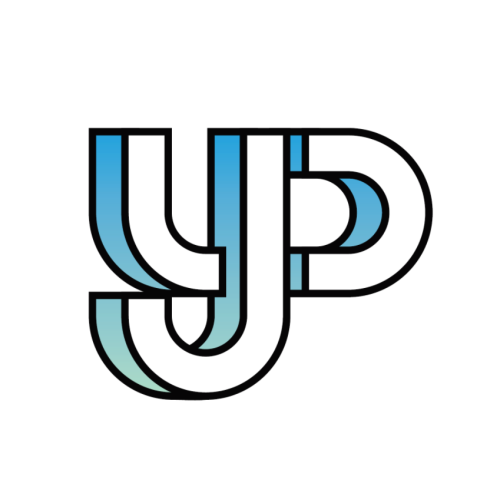 Readers share their thoughts and opinions on everything from social issues to pop culture.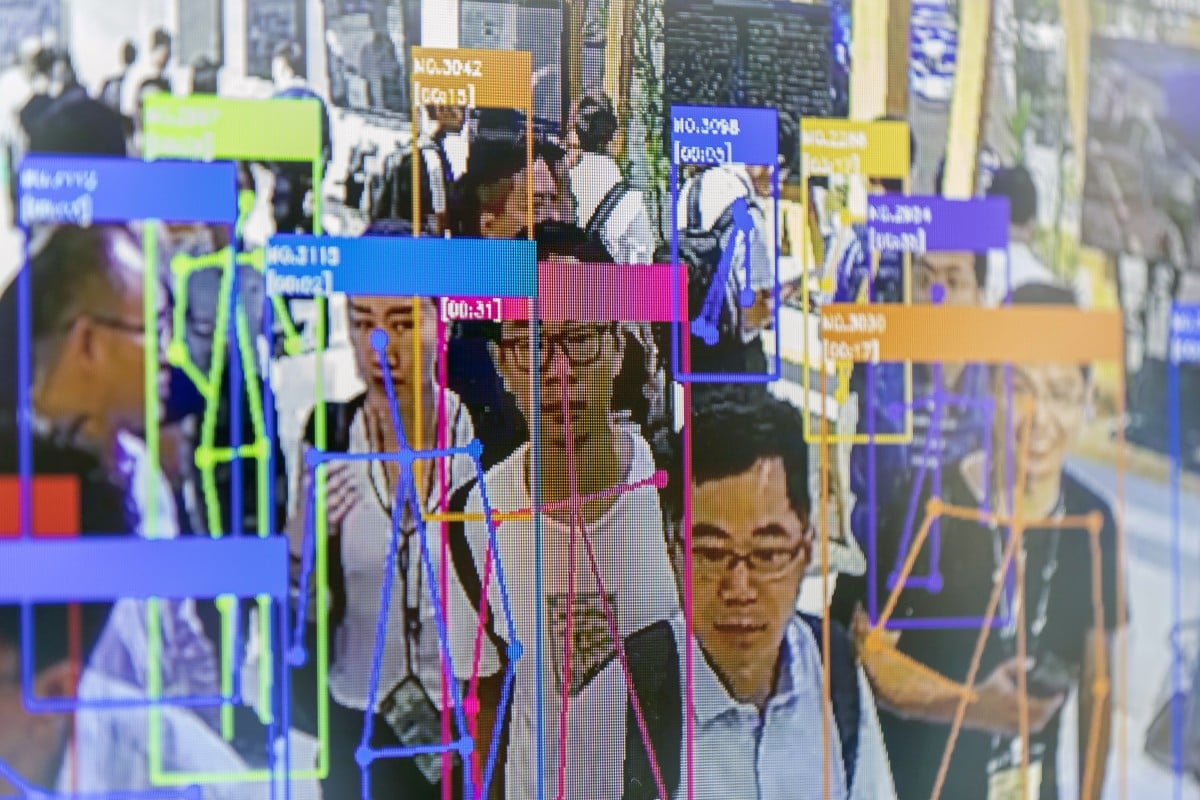 Facial-recognition technology is one of the many uses of artificial intelligence. Photo: Bloomberg
Have something to say? Send us a letter using this Google form.
Sukey Kong: The dangers of artificial intelligence
Tsuen Wan Public Ho Chuen Yiu Memorial College
I am concerned about the problems that come with the development of artificial intelligence (AI).
AI is a safety risk. The general public does not know how it threatens our lives. Only those working in the companies developing AI fully understand how it works.
AI is insidious. It is actually used very often in the military. According to an article published by New Scientist, Frank Kendall, secretary of the US Air Force, said the US military had started using AI to guide its air strikes. The project is called "Cannon-Delivered Area Effects Munition". Once the guns are turned on anything – even a moving vehicle – the kill is instant and precise. The dangers of AI are there, but we do not fully understand how it can affect us.
Facebook whistle-blower calls for regulation of the social media giant
In addition to the risks to our safety, our privacy is at stake because of AI. The Chinese government is using this technology to track and analyse people's every move online as well as when they are going about their daily business. Millions of cameras are installed across the country, and facial recognition algorithms know who you are. As the George Orwell-inspired saying goes, "Big Brother is watching you", and everyone is under scrutiny.
More importantly, we do not know who mines our data. Are you willing to take the risk of losing all your privacy to someone or something you do not know or trust?
AI is also a threat to our independent decision-making. Autonomous-powered algorithms, which are programmed to learn how to make their own decisions, are very effective at target marketing. They know who we are, what we like and are incredibly good at figuring out what we think.
Hong Kong teens say Instagram has a negative impact on their mental health
British political consulting firm Cambridge Analytica used data from more than 50 million Facebook users to sway the outcome of the 2016 US presidential election and the Brexit referendum in Britain. The algorithms were able to spread propaganda to individuals who were identified using AI, and it had a huge impact on the world. Ultimately, this affects what we think and can be considered as a form of brainwashing.
Society is facing the potential loss of our safety, privacy and autonomy because of artificial intelligence. Thus, we must always be aware of the consequences of this technology, so we can try to use it wisely for a good cause.
Artificial intelligence has been incorporated into surveillance technology. Photo: Bloomberg
Ivy Chu Wing-man: E-learning is the future of education
Lui Cheung Lutheran College
In December 2019, Covid-19 was first detected in China and started spreading rapidly to the rest of the world. To avoid a more serious outbreak of the virus in Hong Kong, students were forced to change from in-person lessons to virtual lessons.
Despite some of the negative effects of e-learning, schools should continue to develop this method of instruction because it can improve memory, create more interactive lessons and personalise activities for students.
E-learning can help students remember what they learn. For example, when studying history, students can watch a video or listen to a podcast about the topic. Events or processes which may be difficult to explain with words can become clear through pictures or videos. Thus, they can remember that information as if it is a story and have a deeper impression of the content because of the graphics or audio.
The more engaging the content is, the better the students remember information. When the process of learning becomes fun, they are more willing to study. That means they will be more able to recall and apply their knowledge in exams.
Face Off: Will online learning replace traditional schooling?
Classrooms also become more interactive with e-learning. For instance, teachers can use education platforms like Kahoot! and Quizizz during lessons to create healthy competition among students who want to get a higher rank in the games. Since they need to quickly click the correct answers, this process can help students better recall what they have learned.
Not only can e-learning help students have more fun while remembering information, but it also builds interaction between students. Peer-to-peer activities can make a boring lesson become interesting. A fun learning atmosphere can stimulate students' interest in a topic, and they will feel more satisfied. If students enjoy the lesson, they will be more passionate about learning.
Most importantly, e-learning offers opportunities for personalised learning. Everyone has unique goals and routines, and e-learning can allow students to choose their own way of learning and navigate content at their own pace.
Survey says Hong Kong students didn't like online learning
For instance, under the pandemic, many tutorial centres sent recordings of lessons to students, who could watch the videos at their own pace. This is especially helpful for students who are too shy to ask questions in class. This provides a new path for students to learn, and they can also watch the video again when they do not understand something.
On the other hand, this kind of learning can also ensure that students will never miss any lessons even if they cannot physically attend the class on that day. It is convenient because they can plan where and when to learn. They can have personal learning plans which can provide them with an education that suits their needs.
Simply put, e-learning provides loads of benefits. It changed traditional learning methods and is more interactive. This boosts students' interest and makes it possible to cater to individual needs. E-learning creates more effective classrooms. It is time for schools to change their teaching methods as this technology continues to evolve. Without a doubt, e-learning is becoming the cutting-edge future of education.
Sign up for the YP Teachers Newsletter
Get updates for teachers sent directly to your inbox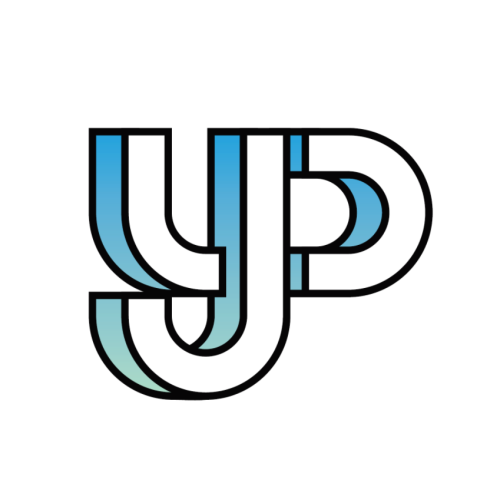 Readers share their thoughts and opinions on everything from social issues to pop culture.
Sign up for YP Weekly
Get updates sent directly to your inbox