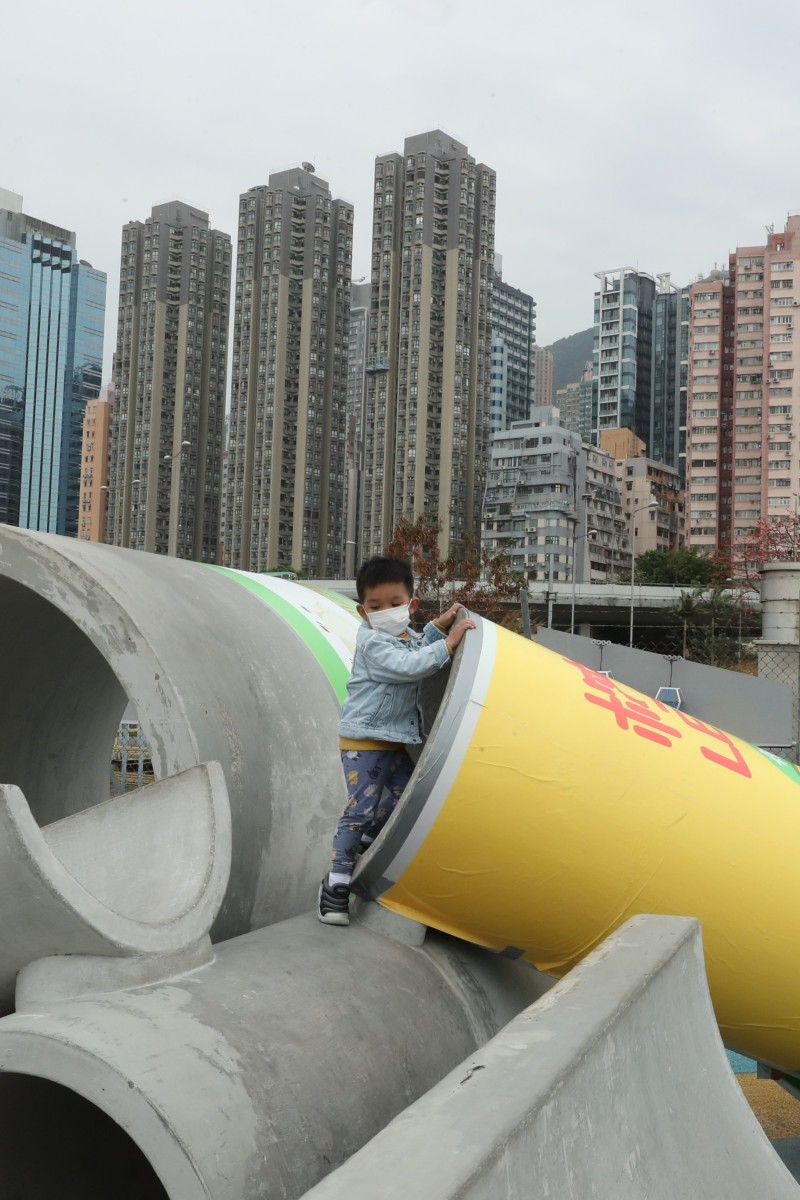 Your Voice: Hong Kong needs more open spaces; build a city accessible for disabled community (long letters)
One reader explains how green areas can improve physical and mental health, workplace productivity and the natural environment

Another discusses the city's failure to create a truly inclusive environment for those with disabilities, such as wheelchair users and the visually impaired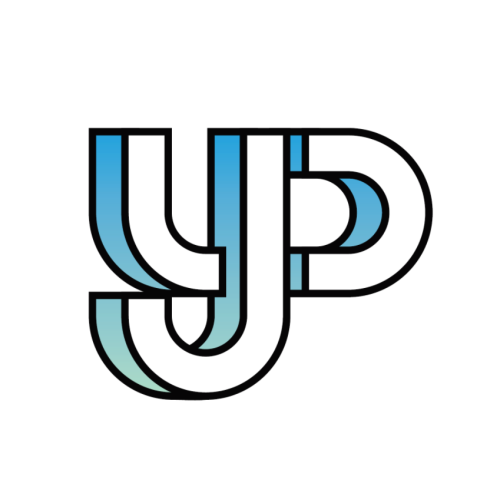 Readers share their thoughts and opinions on everything from social issues to pop culture.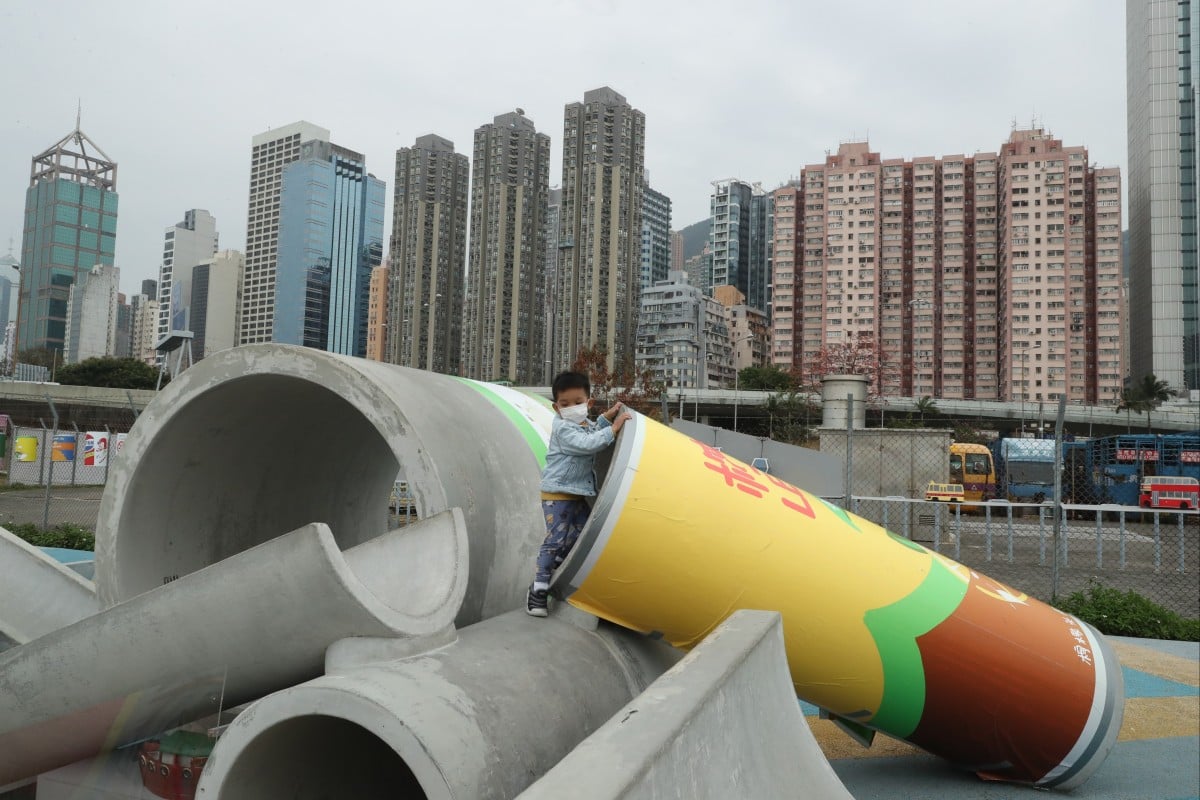 Hong Kong is known as a concrete jungle, but it needs more open spaces and green areas for people to play, exercise and relax. Photo: Edmond So
Have something to say? Send us a letter using this Google form.
Keep an open mind to importance of open spaces
Althea Chan, Tsuen Wan Public Ho Chuen Yiu Memorial College
A hectic lifestyle amid towering skyscrapers is a well-known part of Hong Kong life. On both sides of the Victoria Harbour, there are endless buildings – it is truly a concrete jungle. Green, open areas are rare, and this creates a suffocating space.
While these buildings are important as homes for people and offices, the city needs more recreational spaces. This can benefit businesses, people's health and the environment.
If people have more leisure areas and green spaces, they can be more productive than those who work in closed and crowded environments. This is because relaxing spaces allow people to take a break from their work.
Hong Kong's youngest climate activists
These facilities can range from small gardens to walking areas and sports grounds. Even a small space can play a vital role in improving productivity.
A lack of recreational space also affects residents' health. Many people in Hong Kong have unhealthy lifestyles – there is not enough education about eating a balanced diet, and there is not enough open space for exercise. This can give rise to other chronic illnesses, such as type 2 diabetes, cardiovascular diseases and certain cancers.
Not only that, but open spaces are also important for mental health. Exercise is an important source of endorphins, which are hormones secreted by our brains to relieve pain and boost mood. But without enough recreational spaces, people are not able to exercise and maintain their mental wellness.
While Hong Kong has some open and green spaces for residents, it could always use more. Photo: Dickson Lee
According to the 2021 World Happiness Report, Hong Kong was ranked 75 out of 146. This shows the city has a long way to go in regards to mental health. Having more green spaces and sports grounds would help improve this situation.
Besides the benefits to humans, open spaces are also beneficial for animals in Hong Kong. Many rural areas in the city have been developed and urbanised, disrupting the ecosystem.
We should build more green spaces while also conserving nature before it is too late. Urbanisation and the destruction of habitat is a major cause of the city's shrinking biodiversity.
Buying zero waste products won't stop climate change
Some people may believe that including open spaces in urban planning may hinder the city's economic development. But that is not the truth. Development does not have to come at the cost of the natural environment.
Take Sweden as an example, where about 68 per cent of the country is made of forest ecosystems, according to the Biodiversity Information System for Europe.
At the same time, Sweden is the 22nd largest economy in the world, according to data from the World Bank. This shows that it is possible to maintain economic development while also preserving nature.
In Hong Kong, open spaces and green areas should be regarded with the same importance as office buildings, malls and housing. Thus, the welfare of the city's residents and natural environment can be improved.
Having an open, outdoor space to relax is important for a person's mental and physical health. Photo: K.Y. Cheng
Build a truly inclusive city
Michelle Pang, STFA Leung Kau Kui College
The Paralympic Games are a great way to raise awareness about the difficulties that disabled people face, but in Hong Kong, we still have a long way to go towards building a truly inclusive city.
Discrimination is still a problem. Even the Paralympic badminton medallist Daniel Chan Ho-yuen was called "trash" while he was waiting to use an accessible toilet last year.
It is disheartening to hear that such cases still happen in Hong Kong. We should support the disabled community by respecting them and assisting them when they need us to. Such warmth can help them feel like they belong in society.
How Hong Kong neglects its disabled community
The government should implement more inclusive measures to support them. Although newly built shopping malls and areas have made some progress with building accessible facilities, such as ramps and toilets for the disabled, there are complaints that this is still inadequate.
Many shops might still be inconvenient for wheelchair users, as there might be a small step or tiny entrance keeping them out. This not only limits their access to shopping, but can also prevent them from getting essential goods like food or medicine.
The disabled community is larger than just those who use wheelchairs – it also includes the visually impaired. Hong Kong does not have enough facilities that include Braille in lifts or on shopping centre maps.
Many Hongkongers had their eyes on Daniel Chan Ho-yuen during the Tokyo Paralympics. Photo: Hong Kong Paralympic Committee
Even if they have a guide dog or white cane to navigate their immediate surroundings, it can still be frustrating if they are looking for a specific shop in a mall.
To solve these problems, the government must be more strict and proactive about making sure buildings are accessible.
Students with disabilities doubly impacted by half-day lessons
Moreover, specific pathways should be built on busy streets, such as those in busy shopping districts like Mong Kok or Causeway Bay. These pathways could be similar to cycling tracks, so that they will not be hurt by the rush of people.
Though Hong Kong has some measures for the disabled community, there is still so much more we must do.
Sign up for the YP Teachers Newsletter
Get updates for teachers sent directly to your inbox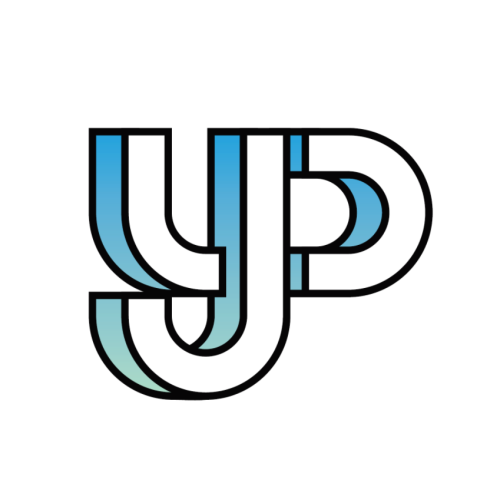 Readers share their thoughts and opinions on everything from social issues to pop culture.
Sign up for YP Weekly
Get updates sent directly to your inbox