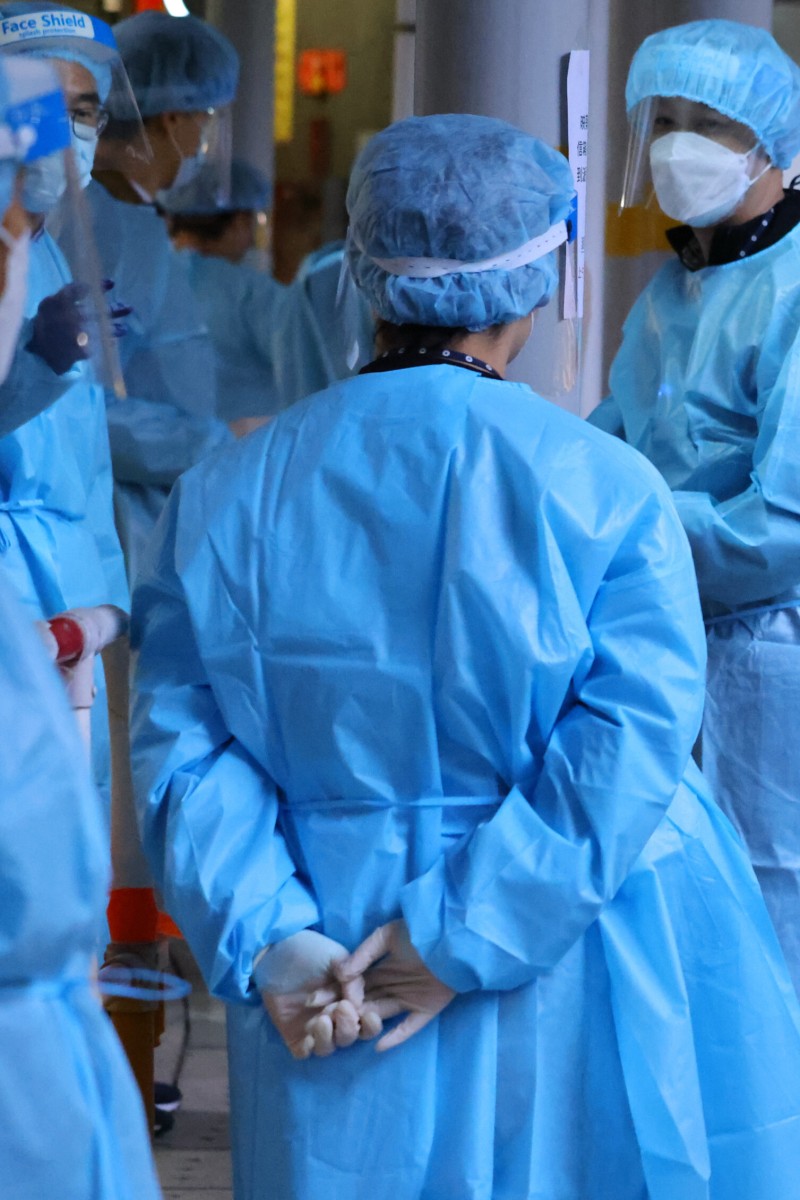 Your Voice: Hong Kong needs a new approach to the coronavirus pandemic; what to do about tech addiction (long letters)
This week, one reader writes about the city's zero-Covid approach and social-distancing restrictions

Another student writes about the harmful impact of too much technology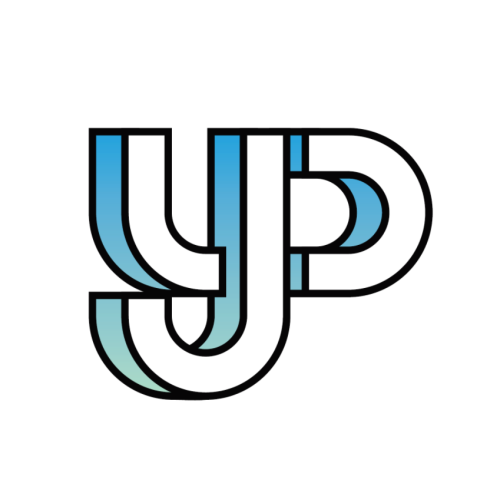 Readers share their thoughts and opinions on everything from social issues to pop culture.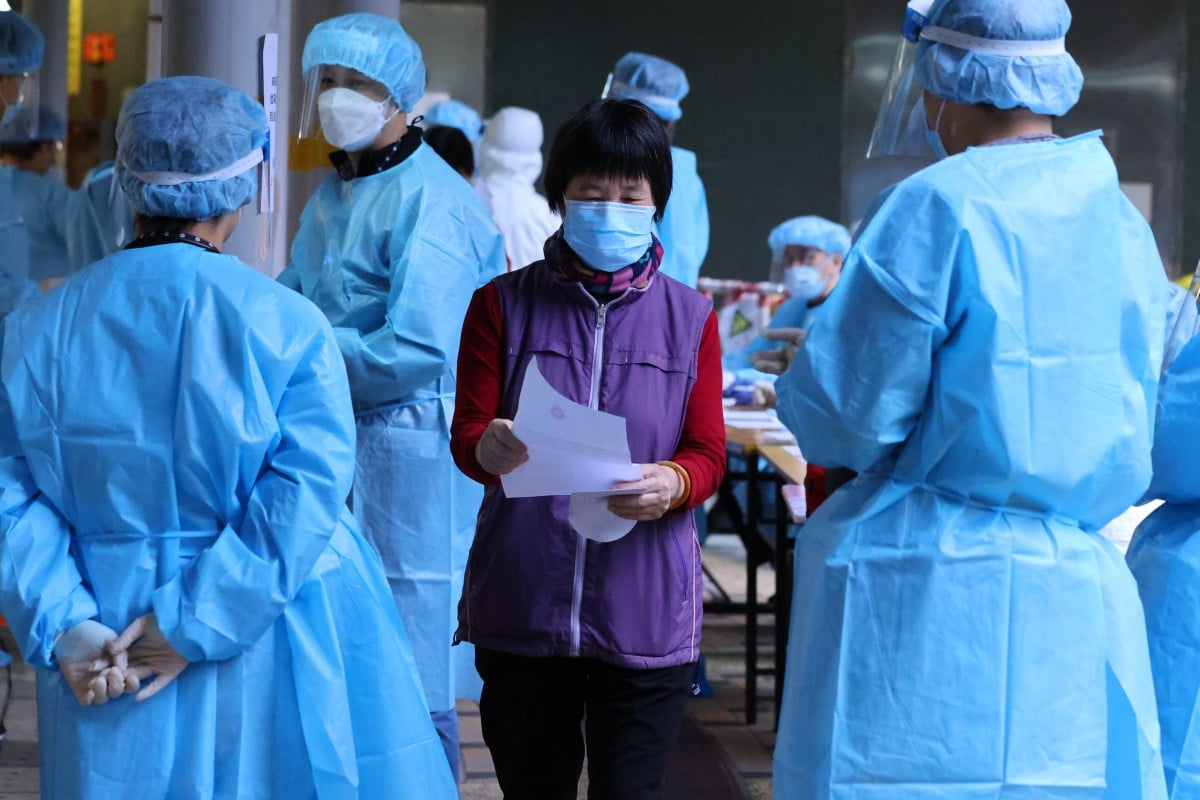 One reader argues that Hong Kong's zero-Covid approach needs to be re-examined. Photo: Dickson Lee
Have something to say? Send us a letter using this Google form.
Hong Kong must take a different approach to Covid-19
Isaac Lo Wai-hai, STFA Leung Kau Kui College
As a student in Hong Kong who will soon be taking the Diploma of Secondary Education (DSE) exam, I would like to express my concern about the effects of the government's anti-pandemic measures.
It is not suitable for Form Six students to have school suspensions just a few months before they are set to take the DSE examination. It will only add additional difficulties for them during what is already a stressful time. Online learning should only be for pupils who are not preparing for exams.
It is likely that the pandemic will not vanish for some time. Thus, the Hong Kong government should implement long-term solutions instead of just focusing on the short-term measures it is currently imposing.
Coronavirus pandemic causing 'nearly insurmountable' education losses globally
The current social-distancing restrictions are harmful to the city's development and have made everyone's lives worse.
For example, at Kwai Chung Estate, residents in certain buildings were not allowed to leave when there were cases of Covid-19 detected. Some of them may have been isolated from family members living elsewhere, and some said they had lost significant income. This is not how the government should have dealt with the situation.
The crux of solving these problems is being able to normalise people's lives as much as possible amid an unpredictable pandemic.
Hong Kong is currently living under strict social-distancing restrictions, including a two-week hotel quarantine when arriving in the city. Photo: Felix Wong
Around the globe, different places have adopted the approach of living with Covid-19. Britain has already relaxed its border controls and social-distancing measures. In Tokyo, despite thousands of new cases every day for the past few weeks, there have been very few deaths from the virus every day. These governments have taken a much different approach than Hong Kong has.
As a dense metropolis and international hub, it is inevitable that Hong Kong will continue to face waves of infections. It seems extremely difficult to create restricted areas every time there is a spike in cases somewhere – and it is even less feasible to lock down the whole city. I urge the government to relax some anti-pandemic measures to restore life for all Hong Kong people.
Are Hong Kong's current coronavirus restrictions too harsh?
What to do if you're addicted to technology
Nicole Mang, Pope Paul VI College
Technology addiction is a quickly growing menace to youth as it can cause significant health problems.
Nowadays, we enjoy some of the most convenient gadgets to have ever existed. They offer far more information and sources of entertainment than any devices of the past. As a result, the current generation is spending much more time in front of a screen.
All of this temptation often leads young children to spend an unhealthy amount of time on these gadgets. Even though they may not realise it in the moment, excessive use of electronics can exhaust their brains and eyes.
Kids in China are angry at gaming restrictions
Addiction to technology is a real problem. Some people can become irritable when they are not allowed to use the internet or play online games as much as they would like. Recent reports have shown how social media harms the mental health of teens, especially girls.
Social media platforms and video games have been designed to be stimulating to teenagers' brains. This can make it hard for them to take breaks and focus on other things.
Technology has a serious impact on teens when they spend so much time online that they skip meals, lose sleep or spend less time with loved ones in real life.
Technology addiction can have a serious impact on your life. Photo: Shutterstock
However, experts are not yet certain if depression stems from too much screen time, or if excessive use of technology is a symptom of depression. Either way, it is a vicious cycle that creates a perfect storm for addiction.
For those who are lonely or in pain, they may be particularly vulnerable to media that helps them escape their situations or find emotional connections.
Creating healthy habits around technology use is essential for teens.
School exams are no longer needed thanks to technology
One study found that technology could be designed in a way to help teens avoid spending too much time on their smartphones. A team of researchers at Cornell Tech developed an app that allowed users to set a time limit for how long they could use the Facebook app. After users passed the preset time, the app would trigger vibrations every five seconds until they stopped using it. The study found that participants spent an average of 20 per cent less time on Facebook while using the reminder app.
A digital detox can also benefit teens who want to reduce their technology dependence. Unplugging from the constant stimuli offered by the digital world can give a teenager's brain a chance to rebalance. Moreover, disconnecting from the internet creates space and time for real-life activities.
While technology addiction is an important problem, there are also a growing number of tools to address it.
Sign up for the YP Teachers Newsletter
Get updates for teachers sent directly to your inbox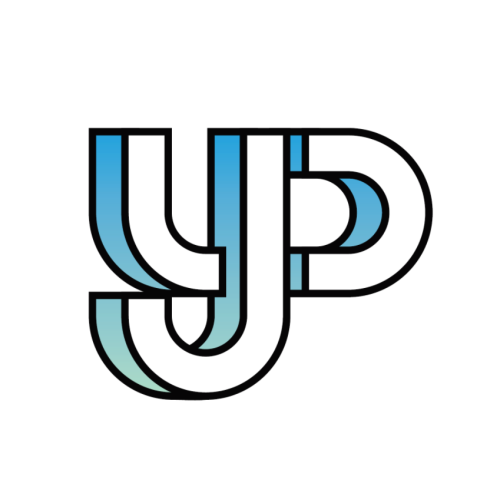 Readers share their thoughts and opinions on everything from social issues to pop culture.
Sign up for YP Weekly
Get updates sent directly to your inbox